A Mother's Love | Book Review
A review of A Mother's Love: Celebrating Every Kind of Mom. Filled with wisdom, humor, and encouragement for moms, this new book from the (in)courage community makes a sweet gift for any mother figure in your life.
Please note that this post contains affiliate links which allow me to earn a small commission when a purchase is made at no additional cost to you. Read more here. I received a free copy of this book from the publisher in exchange for an honest review.
I remember a few weeks after my daughter was born, I was completely overwhelmed. Lack of sleep, doubt in my own ability to be a mom, and the constant demands of this new tiny person wore me out quicker than I thought possible.
So, I picked up a book about Christian motherhood I had handy and started reading. It was not the right choice. At all. The last thing I needed in that moment was a step-by-step account of how much harder things could/would be. Eek. Sometime that book could be edifying, but not right then!
Instead, what I could have used was a book like this one. A Mother's Love is light-hearted, encouraging, and sweet.
Interspersing essays from a variety of writers (many have been previously shared on the incourage.me blog) with Biblical stories of womanhood/motherhood, this book covers a variety of topics that any mom will relate to.
Speaking of that, I appreciated that the book recognizes the dear women who may not be called "mom", yet mother nonetheless. The introduction explains, "We are the neighbors, aunties, sisters, friends, and church grandmas who love these kids as though they're our own."
The friendly voices of the various women address (among many other things) the challenges of mothering, God's grace in the midst of our failures, growing in faith, and the importance of slowing down.
Chapters include:
Love That Breaks the Mold
Love While Holding Them Close
Love and Laundry
Love While Letting Them Fly
Love around the Table
Included Scripture passages (among many shorter Scripture quotations):
Jochebed and Pharaoh's Daughter: Exodus 2:1-10
Ruth and Naomi: Ruth 1:1-7
Mary and Elizabeth: Luke 1:39-45
Hannah: 1 Samuel 1:9-11
The Widow of Zarephath: 1 Kings 17:9-16
Other notes
Lined pages titled "Reflections" are included throughout with questions to answer/journal about.
What I Loved
One of my favorite essays was entitled "Eighteen Summers". The author writes, "Eighteen summers of childhood is all we get, and they fly by quickly when you are raising kids to be adults."
What a reminder when faced with the laundry, dishes, and toys that pile up when raising little ones. We need a reminder to recall that our time with our little ones is finite. So make the most of it.
Authors of the essays include women such as Anna Rendell, Deidra Riggs, Liz Curtis Higgs, Sally Clarkson and Melissa Michaels.
If you are looking for an encouraging and light-hearted book for a Mother's Day gift or for a baby shower, this book is a great choice. It would also be appropriate for any mother figure in your life.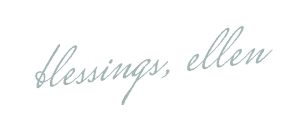 More for Moms from Bellewood Cottage