Arlo and the Great Big Cover-Up | Picture Book Review
Arlo and the Great Big Cover-Up is a wonderful gospel-centered story to add to your shelves! Created through a collaboration of The Gospel Coalition and Crossway, this is a children's picture book that shares the truth of sin, repentance, and forgiveness.
Please note that this post contains affiliate links which allow me to earn a small commission when a purchase is made at no additional cost to you. Read more here. Thank you to Crossway for gifting a copy of this book to me for the purpose of review!
Arlo and the Great Big Cover-Up by Betsy Childs Howard, illustrated by Samara Hardy | Book Review
I love this picture book! It's a freely Christian story about a young boy named Arlo who makes a big mistake (that leads to a not-so-beautiful picture on his wall!) and desperately tries to cover it up.
Of course, it's impossible. The tale is reflective of the bigger picture of the relationship between humanity and God.
Arlo's mom is forgiving and understanding. She recognizes the same thing present in herself (and all of humanity) that is present in Arlo. We try to hide from God and cover our sin, but we desperately need Him–and need to confess our unrighteousness to Him.
After all, He already knows about it anyway. "When we tell God the truth about our sin, he is ready and waiting to help us. That's why he sent his Son Jesus."
There's certainly justice present too as Arlo does get a consequence for disobeying (screentime denied)! The book then concludes with Arlo's mom gently explaining about the help that Jesus offers us.
Kids' books that share about Jesus in a genuine way are rare. This is definitely one of them. It's a gospel-centered book that is filled with both an excellent story and excellent illustrations to accompany it. I especially love the colorful detail in Arlo's home. Don't miss the page with Arlo's family photos on the staircase–weddings, graduations, and of course Arlo as a baby (so cute!).
Overall, this is a book that stands up for itself. Well done!
Age range: This book will be great for ages 3-8.
In this article with the author, Betsy Childs Howard shares more about the collaboration between Crossway and The Gospel Coalition and their goals in creating children's picture books. She notes,
"As I became familiar with the books Christian publishers are producing, I noticed a lack of books written from a gospel-centered perspective that teach discernment and moral formation."
She goes on to explain the importance of books that not only teach theology and Bible stories, but also give young readers/listeners instruction in how they can live as Christians in the world.
"TGC and Crossway hope to produce story-driven books that will catch children's imaginations while at the same time teaching and reinforcing biblical morality."
One Final Thought
One final thought would be is that if you think that Arlo's disobedience in coloring on his bedroom wall will possibly give your kiddos that idea (if they haven't already had it!) then you might want to really emphasize that it would have been best if Arlo had obeyed in the first place!
Overall, I highly recommend this picture book for a gospel-centered story to add to your shelves.
I'm excited about this book and looking forward to more to come from for kids from Crossway in the future. Books are some of the best teachers, and the stories we choose to read with our kiddos matter greatly.
Online Read Aloud
Curious to see more?
Crossway has created a read aloud video of Arlo and the Great Big Cover-Up that you can share with your kids here.
Buy the Book
Buy the book here from Crossway, Amazon, or Bookshop.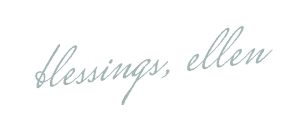 More Book Reviews