Favorite Toddler Girl Outfits from H&M
Well hi there! So, H&M is having a 20% off pre-Black Friday sale and there are so many good things that I couldn't resist sharing.
Please note that this post contains affiliate links which allow me to earn a small commission when a purchase is made at no additional cost to you. Read more here.
When I saw that H&M was having a 20% off sale, I knew I would be doing a little shopping. I love their neutral basics for adorable toddler clothing. We are all about easy-to-wear pieces these days and I love all these sweet sweater sets and cotton basics!
Here's a few favorites that caught my eye from H&M's sale:
(the numbers below correspond to the collage image above, OR scroll all the way to the end of the post for a widget with clickable images!)
1 – I love this little fleece lined hat! So cute.
2 – A jacquard-knit sweater in soft baby pink.
3 – This fine knit sweater set is something I would have loved to knit my toddler…you know, back before I HAD the toddler and actually had time on my hands!
4 – An embroidered cardigan (pair it with a toddler's Christmas dress to keep her warm).
5 – These cozy knit mittens are insanely cute and come in three colors/patterns.
6 – A sweet cotton cardigan in this creamy neutral color is the perfect piece to bridge the gaps between seasons.
7 – Knitted collar dress in a muted pink color for holiday celebrations.
8 – A little knit jumper is perfect over a white bodysuit for a cozy holiday look for a baby or toddler girl.
9 – This little top and pants reminds me of the The Snowy Day book…the set comes in gray, orange, red, and green. Adorable.
Are you planning to shop any holiday sales in the coming weeks? Let me know in the comments!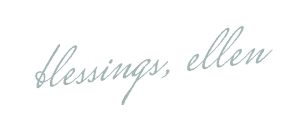 More Ideas from Bellewood Cottage