How to Store Kids Books – Tips for Storing, Organizing, and Rotating Your Collections
There are so many adorable (and practical) ways to store kids books. Learn some of my favorite ways for how to store kids books, plus some of the best bookshelf display recommendations!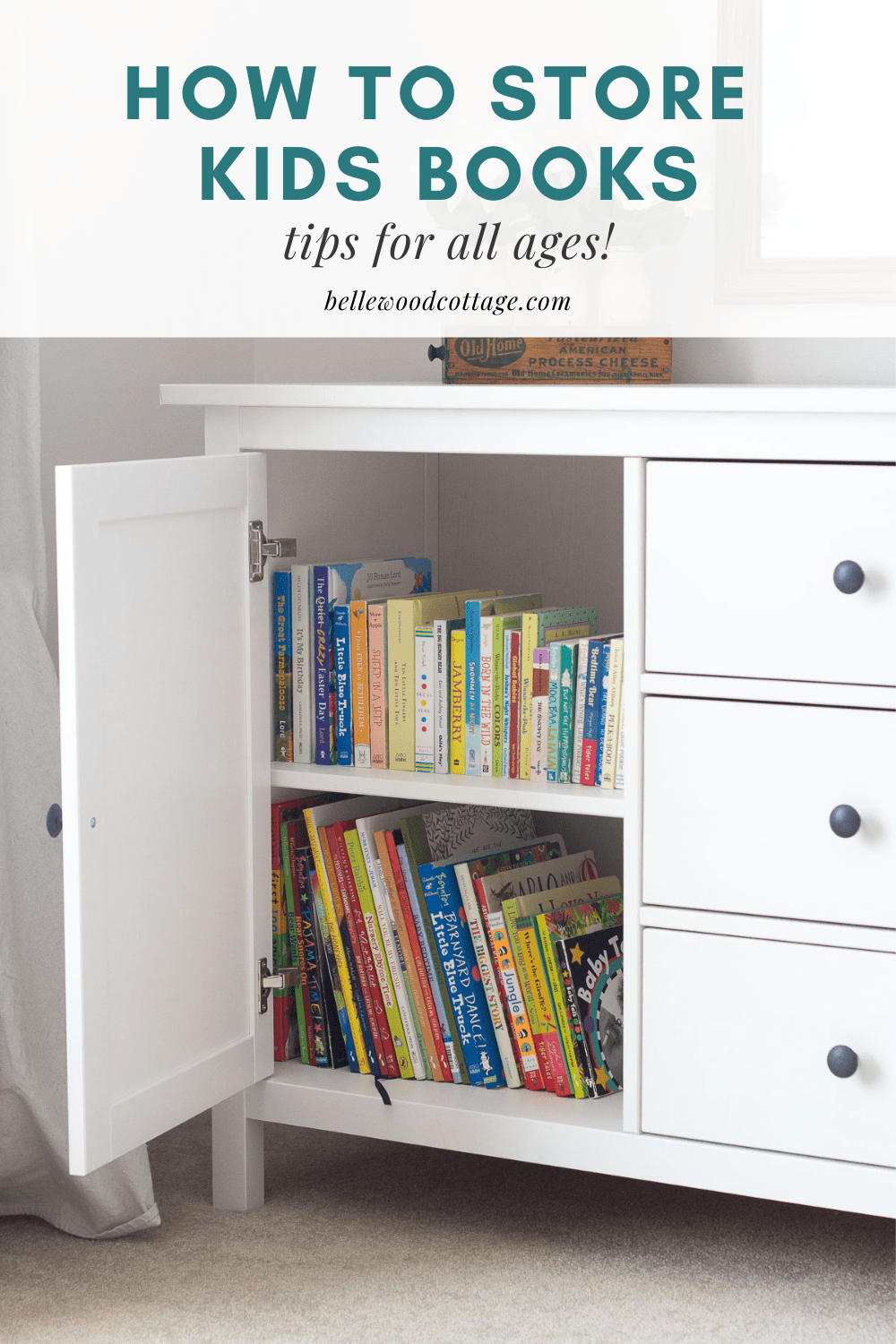 Please note that this post contains affiliate links which allow me to earn a small commission when a purchase is made at no additional cost to you. Read more here.
It's amazing how quickly a small stack of board books from a baby shower becomes a formidable collection that somehow manages to not only take over the baby's nursery, but several rooms in the house.
Those thick sturdy board books (that are perfect for tiny readers) also take up quite a bit of space. And when your toddler is suddenly ready for picture books? Well, I guess you'll need a bit more storage!
In this post I'll share with you how to store children's books–whether you are hoping to organize board books, picture books, or even chapter books. I'll provide organizational tips, storage tips (and favorite storage pieces!), and ideas for how to rotate your collections so things stay fresh…and you don't end up reading the same five books every.single.night.
Before We Start: Tips for Storing Kids Books
Safety First
Before we jump in, it's important to talk safety! Books are heavy and they are often stored within even heavier furniture. Always, always, always, secure your furniture to the wall to prevent tipping! Furniture restraint kits are available online and the short amount of time it takes to install them is worth it. Protect those little ones and secure that furniture!
Another note on safety is to avoid storing your child's books in cupboards/drawers (like I talk about later in this post) until they are able to manage the opening/closing without pinching their fingers (or a sibling's).
Note that even if your kids can't manage the drawers/doors yet, these options can still be great choices for rotating books collections. Put selections of books you want out of the way for awhile in one of these spaces (I always seem to have an empty dresser drawer handy) and make sure it's locked/child-proofed as needed.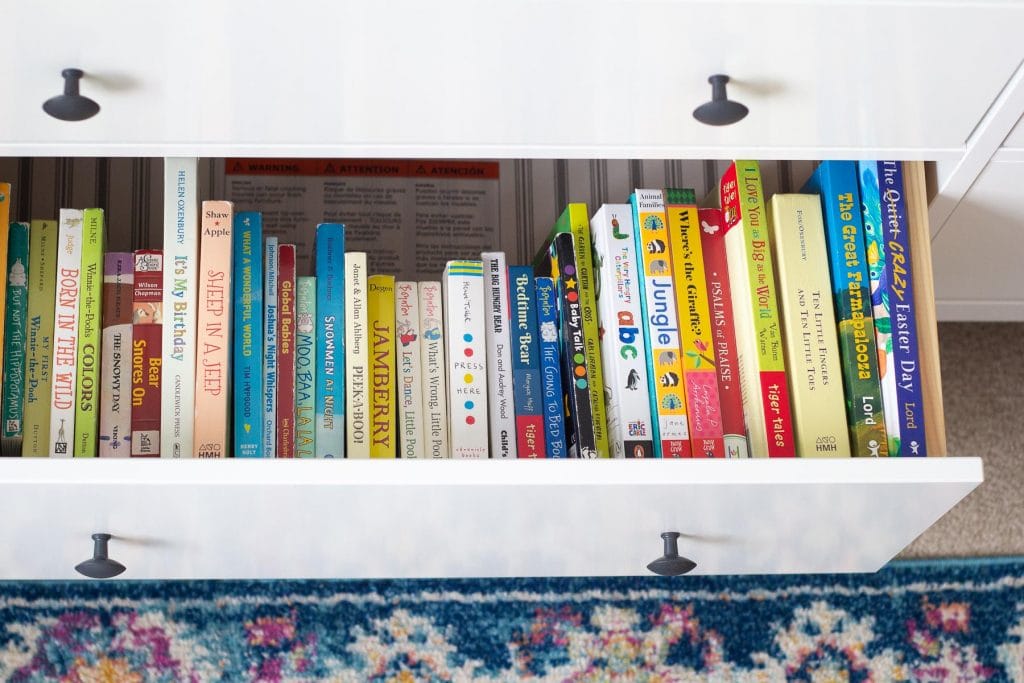 I also suggest avoiding any type of horizontal book stacks on shelves that the toddlers/kids would be reaching up towards. This method of stacking a few books horizontally is a quick way to create a bookend (that I often use for my own books), but it's not a great choice for kids who inevitably will want the book on the bottom of the stack and inadvertently pull the whole stack onto their heads as they reach up.
In this photo I did the "horizontal bookend" because this shelf is part of a built-in and far out of reach for my toddler.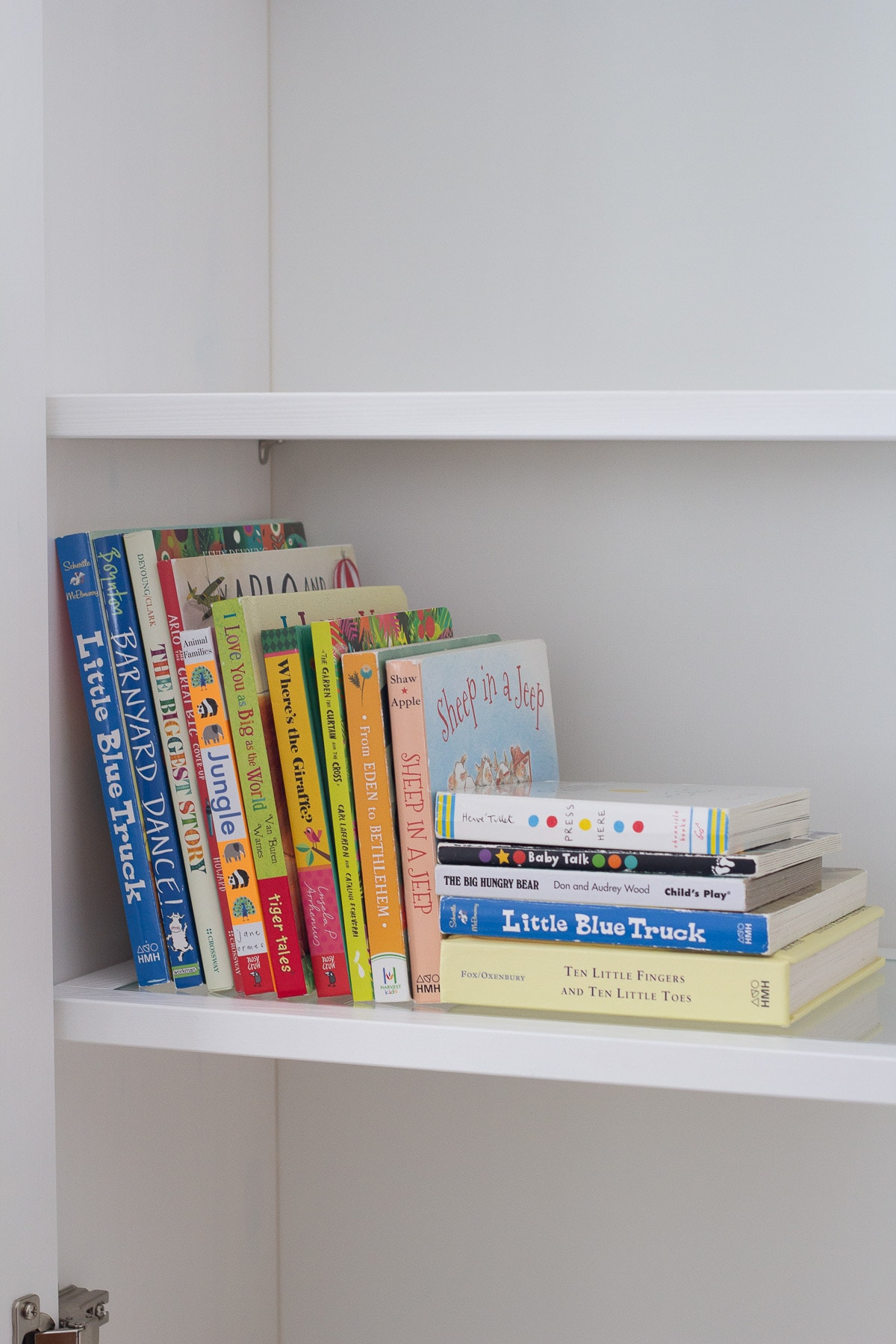 Keep the Books Accessible
As you choose storage areas for your children's books remember to keep the books accessible. Like I talk about in my post about how to read aloud every day with your little ones, keeping books accessible is critical to developing life-long readers.
I love watching my toddler take book after book off of her shelves, paging through them all. Sometimes she even reads them all one more time. This activity can amuse her for a half an hour or more. Because the storage space is designated it's easy to put them away again.
Rotating Children's Books
With that, let's talk about rotating books. Rotating books just means dividing up your book collections and storing some of them out of the way. Then, just periodically rotate the collections as you grow weary of reading the same titles (if you know, you know).
A lot of this rotation seems to happen naturally as kids carry their books around, but if you have large collections it can be nice to limit how many books are out at one time–it's hard enough to keep a house clean!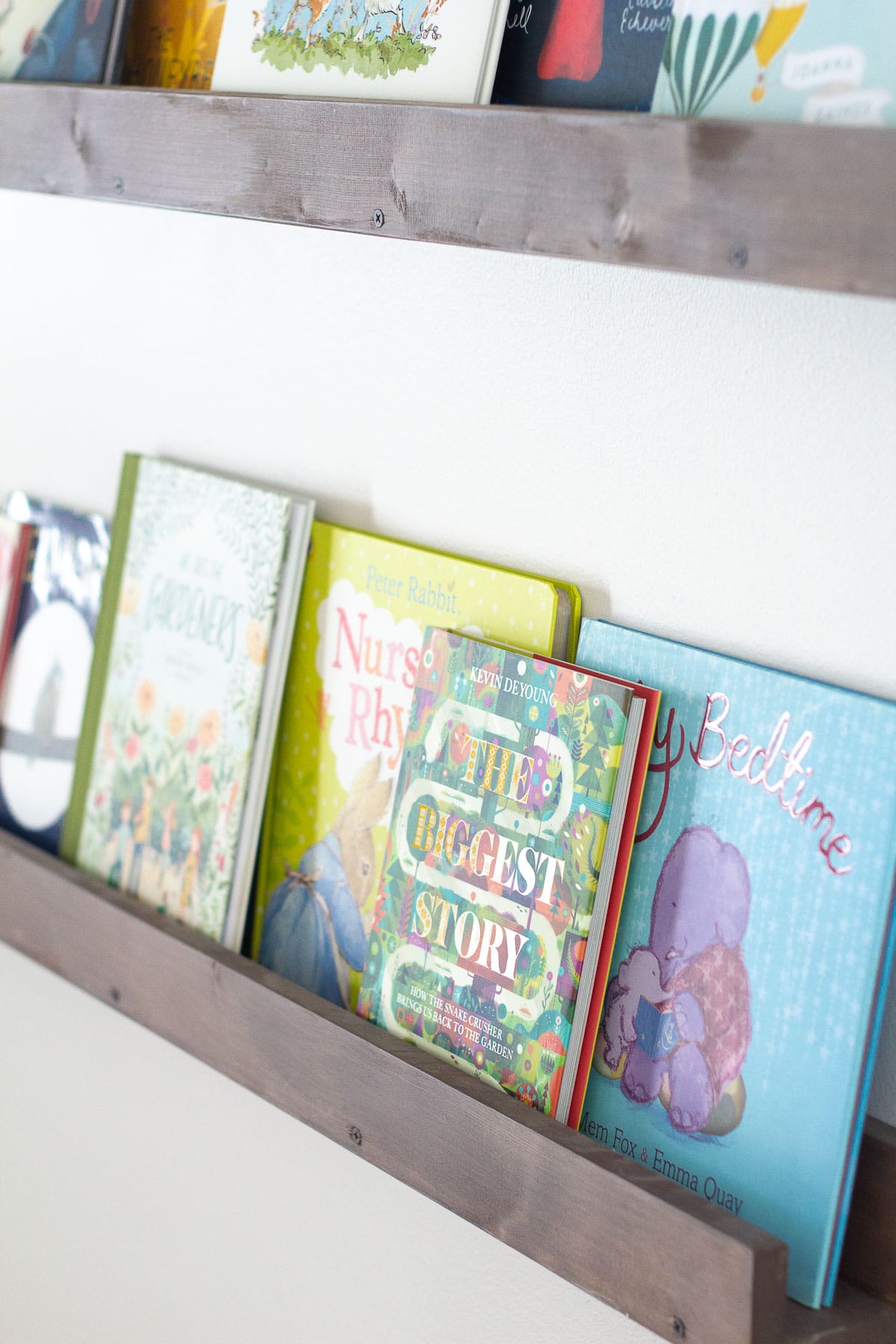 If you like, you can be more creative with your book rotations. Set up a wall of floating shelves and display seasonal books (like books about snow or gardening books). Maybe display books by a particular author or a theme (like animals, humorous books, or historical books).
Since I receive books frequently from publishing companies in addition to library books and the titles I purchase myself, our shelves have filled up fast! Keeping collections of books out of reach from my toddler (who, as I already mentioned, loves taking out and paging through aaaall the books in her collections) means that my house can stay tidy and we can rotate in a fresh stack of books anytime we choose.
Ways to Sort/Organize Kids Books
I find that my children's books do not stay "organized" long! But if kids are reading, it's really not a big deal if things don't stay just so. However, sometimes it's fun to organize in different ways to keep things fresh. I especially love when it's time to take out our favorite Christmas picture books and put those on display.
Here's a few ways you could organize your books:
age (great if you have multiple kids)
size (tiny board books go in a basket, while large board books are stored in a cupboard for instance)
season (great for picture books as your kids get older)
theme/genre
author or illustrator (Sandra Boynton, Jan Brett, Kenard Pak etc.)
One More Quick Tip: Don't Forget to Donate
One of the best ways to store kids' books is to keep your collections whittled down to what your home can actually hold. I personally adore books and have a hard time getting rid of any of them, but we will periodically sort through what we have and pass along books that we aren't reading.
Books in good condition without staining, tears, missing covers are best to donate. Avoid donating anything you wouldn't be thrilled about finding on a thrift store shelf yourself.
Now, let's chat about specific storage solutions for kids' books!
How to Store Kids Books
From obvious solutions (like children's bookshelves) to utilizing what your home itself might have to offer (hello, built-ins!) there are plenty of options for storing children's books.
Store Them in Built-Ins
This is my favorite option for storing kids books! Built-ins are sturdily secured to the walls already and they are often built with cupboards on the bottom and shelves on the top. If your toddlers/kids can handle opening/closing the cupboard doors without incident, this can be a great place to store their books.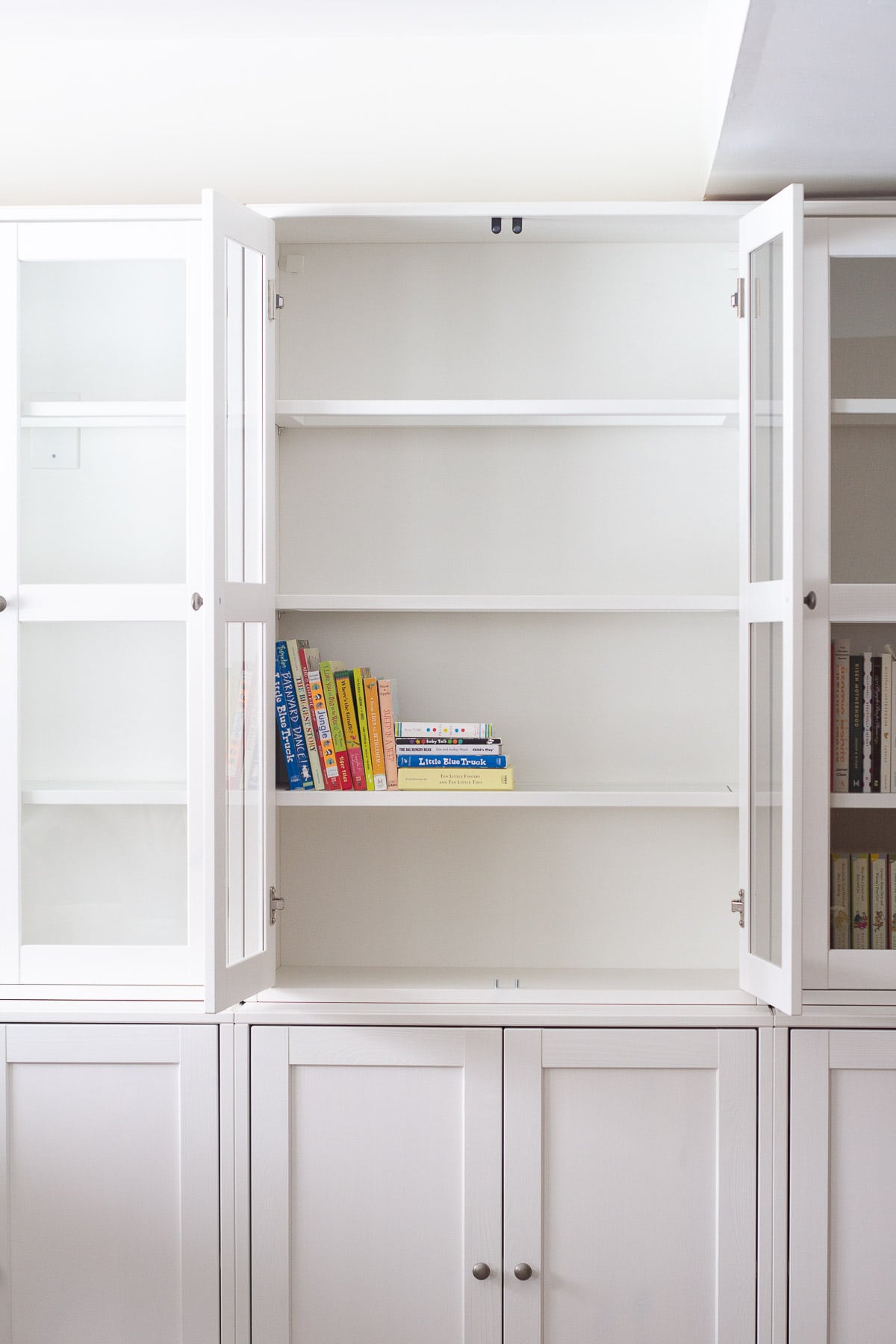 We actually recently finished installing these IKEA HAVSTA storage units as built-ins in our basement (I haven't yet filled them, hence the tiny stack of books there!) and I'm so excited. So much space and all those colorful children's books will be contained behind convenient closed doors.
Store Kids Books in a Cupboard
Now, if you don't have built-ins, no worries! I love this beautiful HEMNES sideboard piece from IKEA (we really like IKEA around here I guess!) we recently added. We don't store much in our living room area, but we realized that we needed some sort of solution for all the baby stuff that tended to accumulate.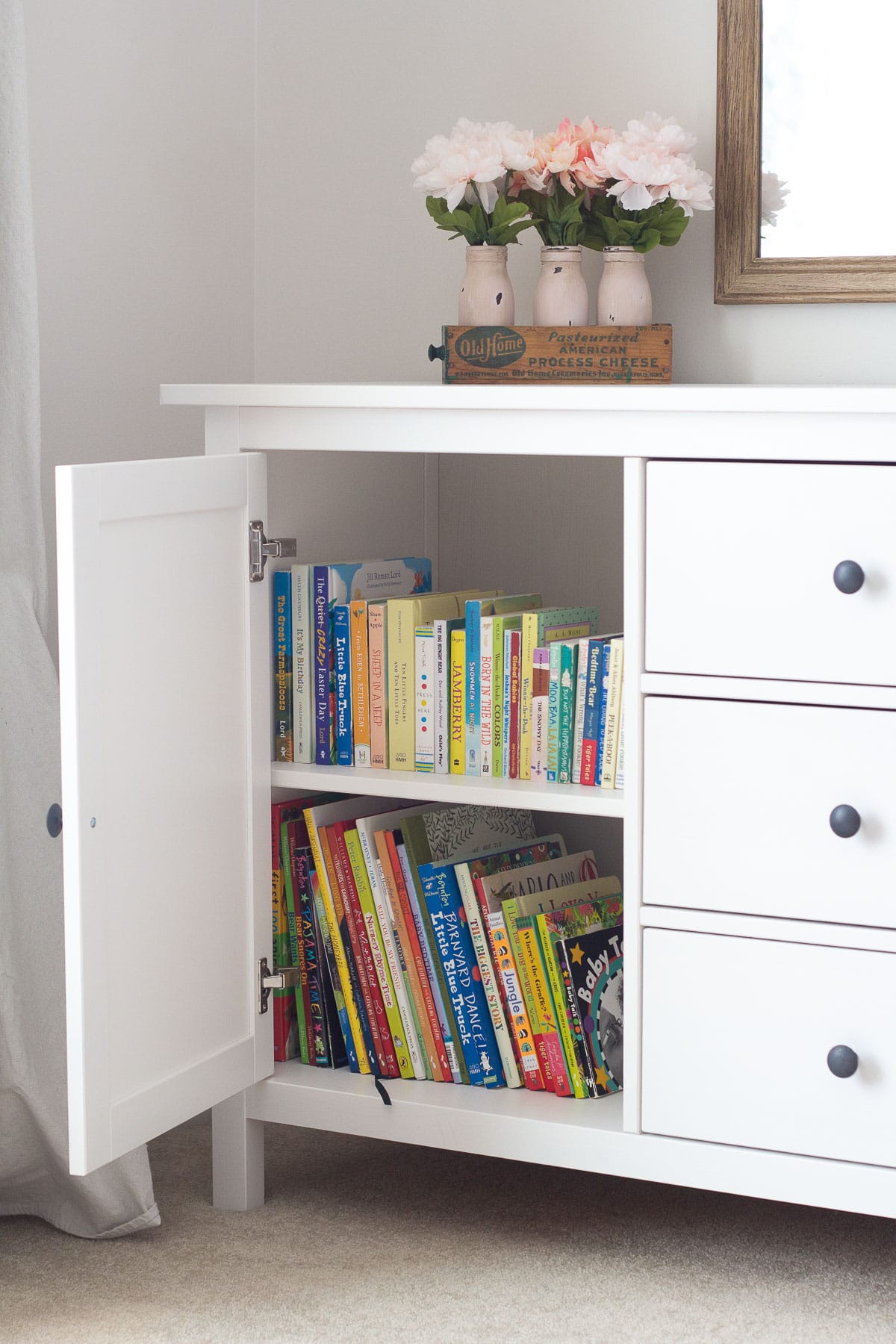 Just remember to secure pieces like this to the wall for safety. For toddlers old enough to manage the drawers/cupboard doors this is an excellent choice for storing board books out of sight. Plus, it's a pretty good activity to take every book out one by one!
What's great about choosing a piece like this (or re-purposing one you own) is that the books can stay behind the cupboard doors and your space will instantly look tidier. Kids books come in SO many colors, sizes, and even shapes that sometimes keeping those bright stacks behind a cupboard can be a nice way to manage what might become visually cluttered. Not to mention that it feels a bit like a surprise treasure trove to your littles each time they open the doors!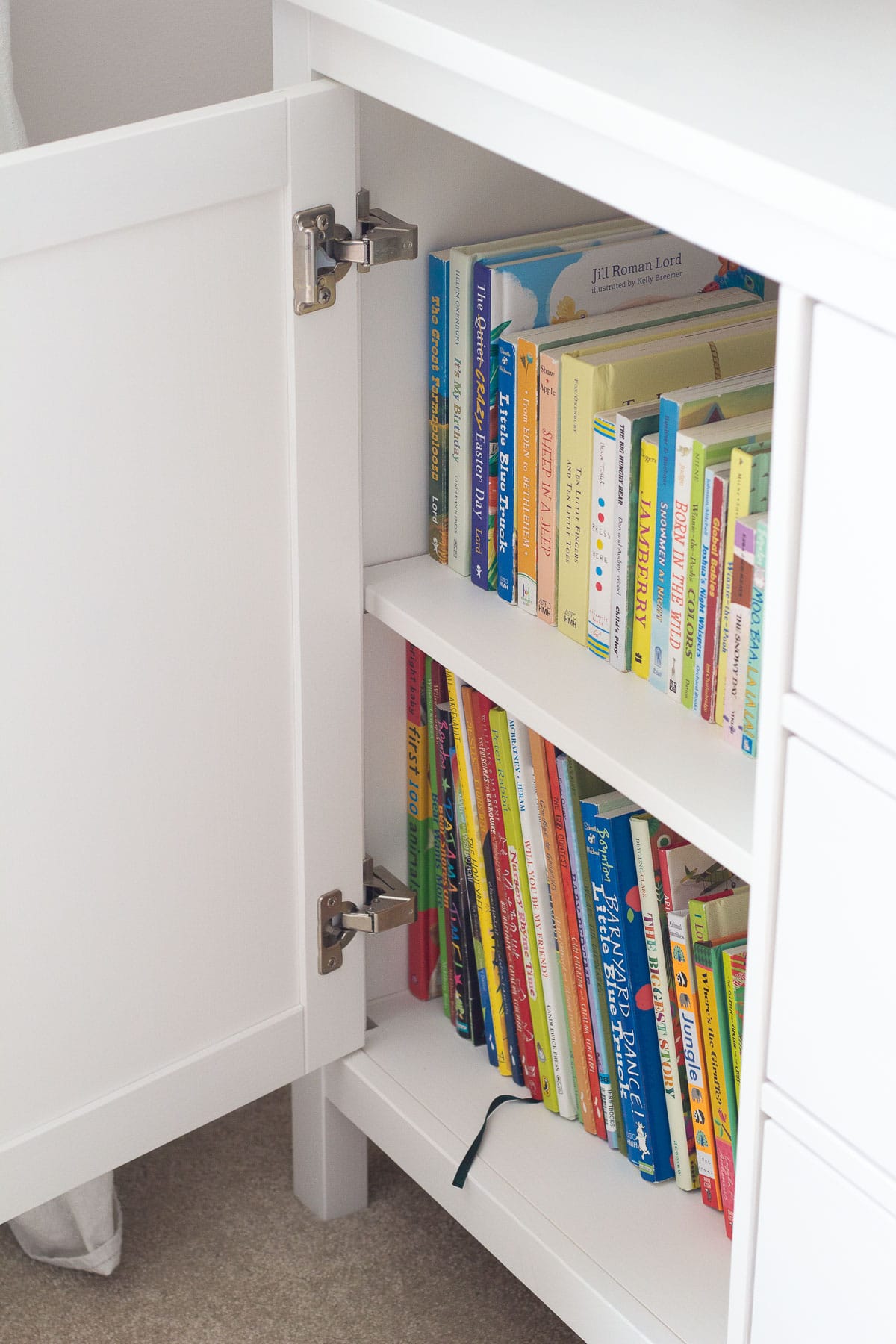 Here are a few sideboard pieces that would be excellent for storing kids books:

Use a Bookshelf
Ok, this one is obvious, but there ya go! We upgraded our old rickety cheapo bookshelves to the aforementioned IKEA HAVSTA built-ins and have loved the switch. However, if you are limited in space, or just love having books out in the open, a few well-placed bookshelves are a great solution.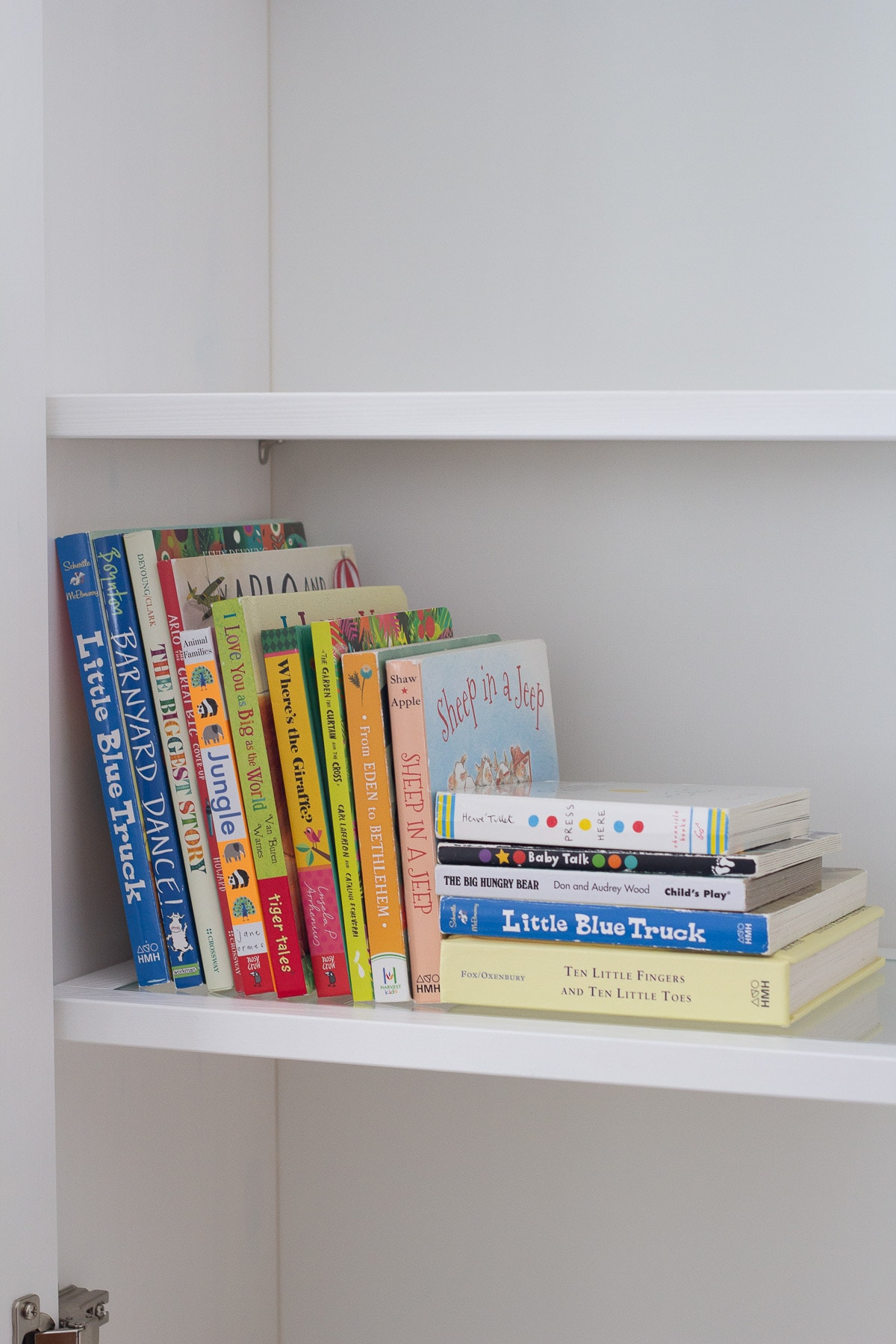 It can also be fun to give each child a small bookcase of their own in their room.
Here are some pretty bookcases to check out:

Board Books in a Dresser Drawer
After the baby stage was over, I realized that my daughter's dresser was becoming quite empty. We no longer needed dozens of onesies, burp cloths, the baby carriers, or the next size up in clothing standing by.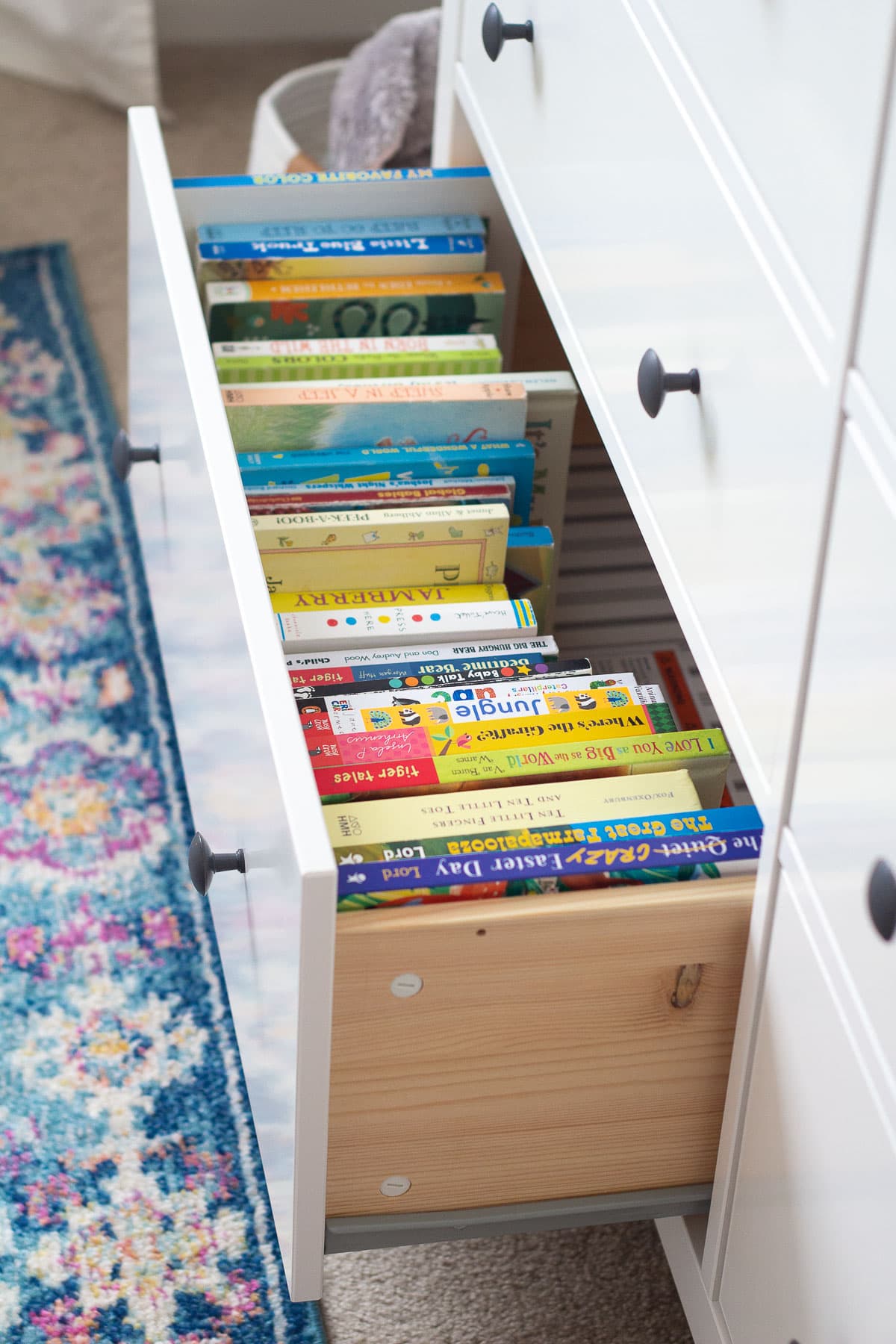 Those empty drawers provided the perfect storage solution to the stuffed animal and board book problem that was becoming out of hand!
Dressers for the nursery or kids' room:

Display Kids Books on Floating Shelves for Seasonal Displays & Rotations
As I mentioned earlier, using floating shelves/ledges can be a great way to display seasonal books. The shelves allow each book cover to be visible which can be a huge help in gently encouraging otherwise reluctant readers.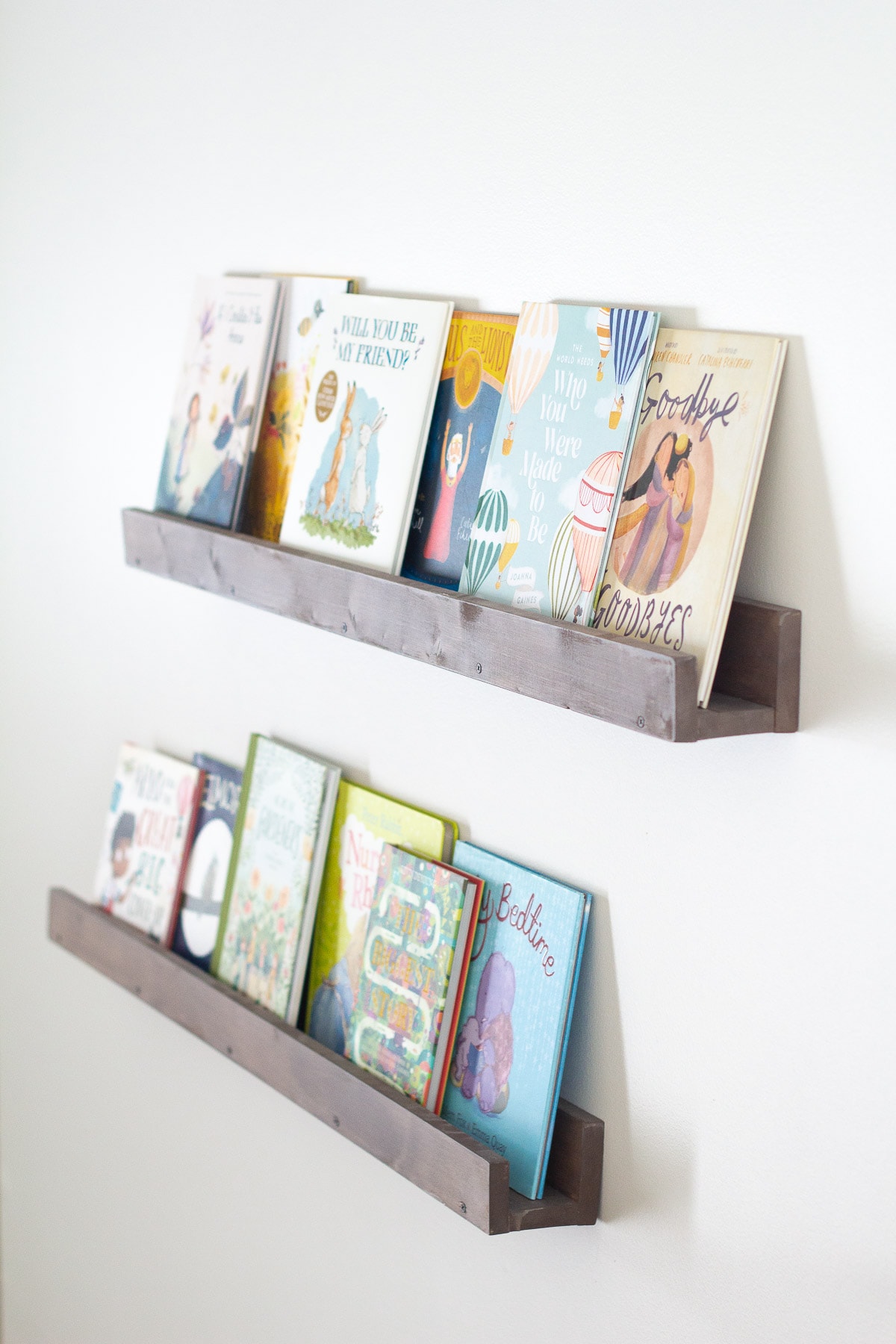 Try these beautiful floating shelves:

Use Wall Cubbies!
I picked up these wall cubbies/floating shelves from Hobby Lobby and I think the scalloped edge is just the cutest. These smaller cubbies are great if you don't have the room for larger floating shelves.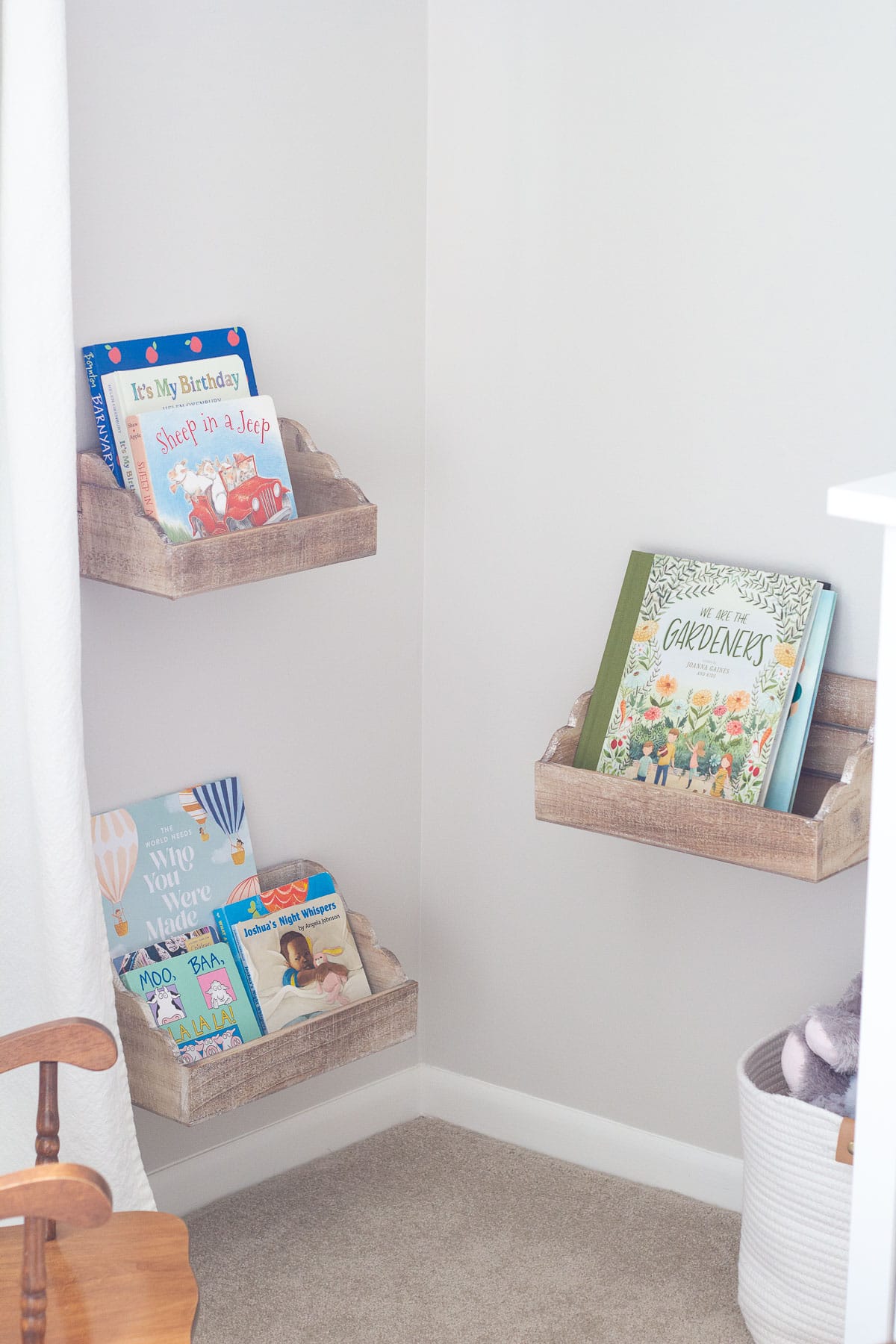 You can buy the set of three online at Hobby Lobby, but since the sizes are only sold separately in store, I opted to go to there instead and picked up three of the medium-sized shelves. And definitely purchase these on sale or with a coupon.
Another popular idea is to use the IKEA Spice Racks. They are small, so you won't be able to store many books in them, but they are also quite inexpensive. You can see how they look with books over here!
Store Your Kids Books in a Wooden Crate
This is the same floating shelf as above, but I just bought the largest size Hobby Lobby offers and used it as a decorative storage crate. This is a good way to corral excess books or make a little display of favorites on a dresser or similar.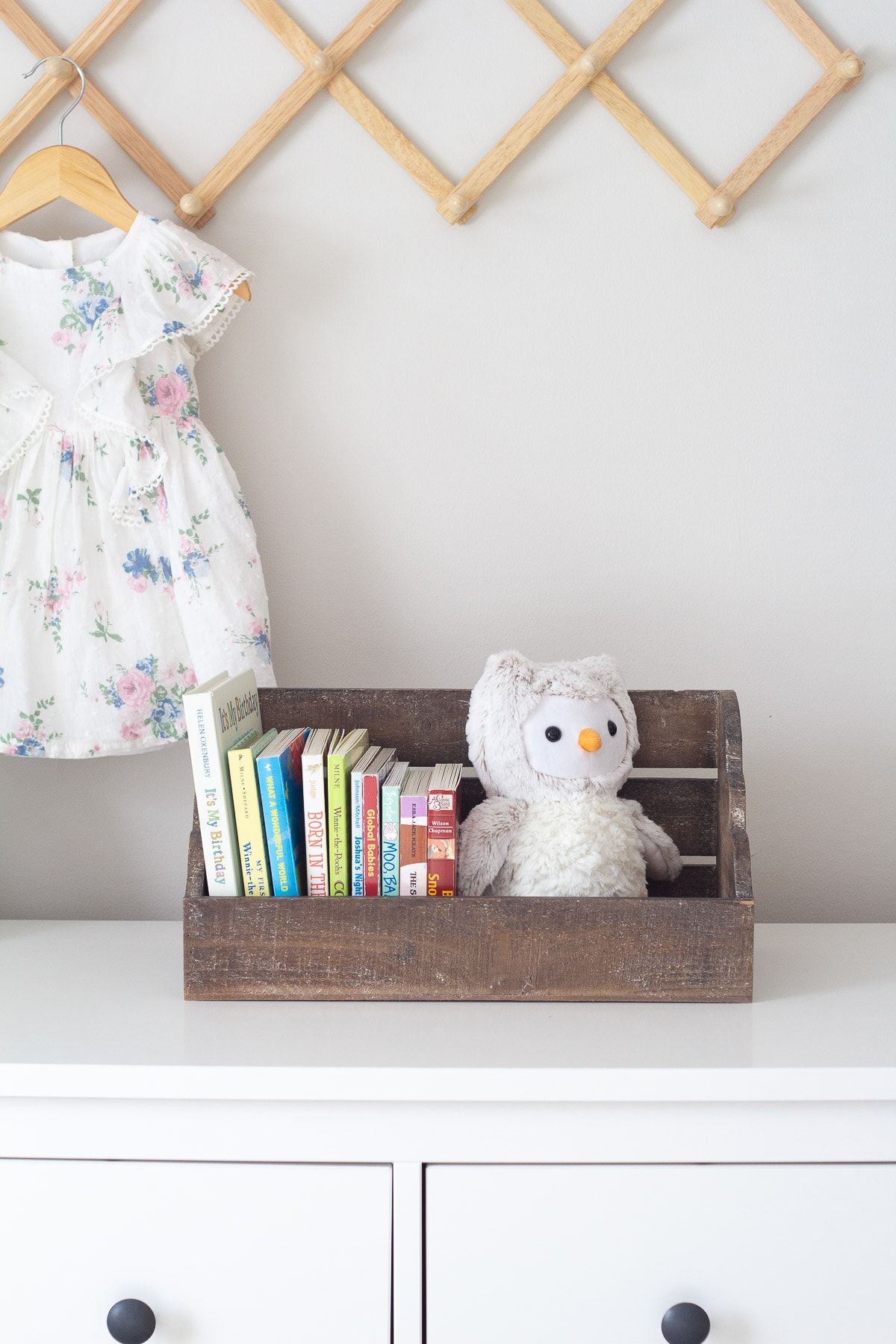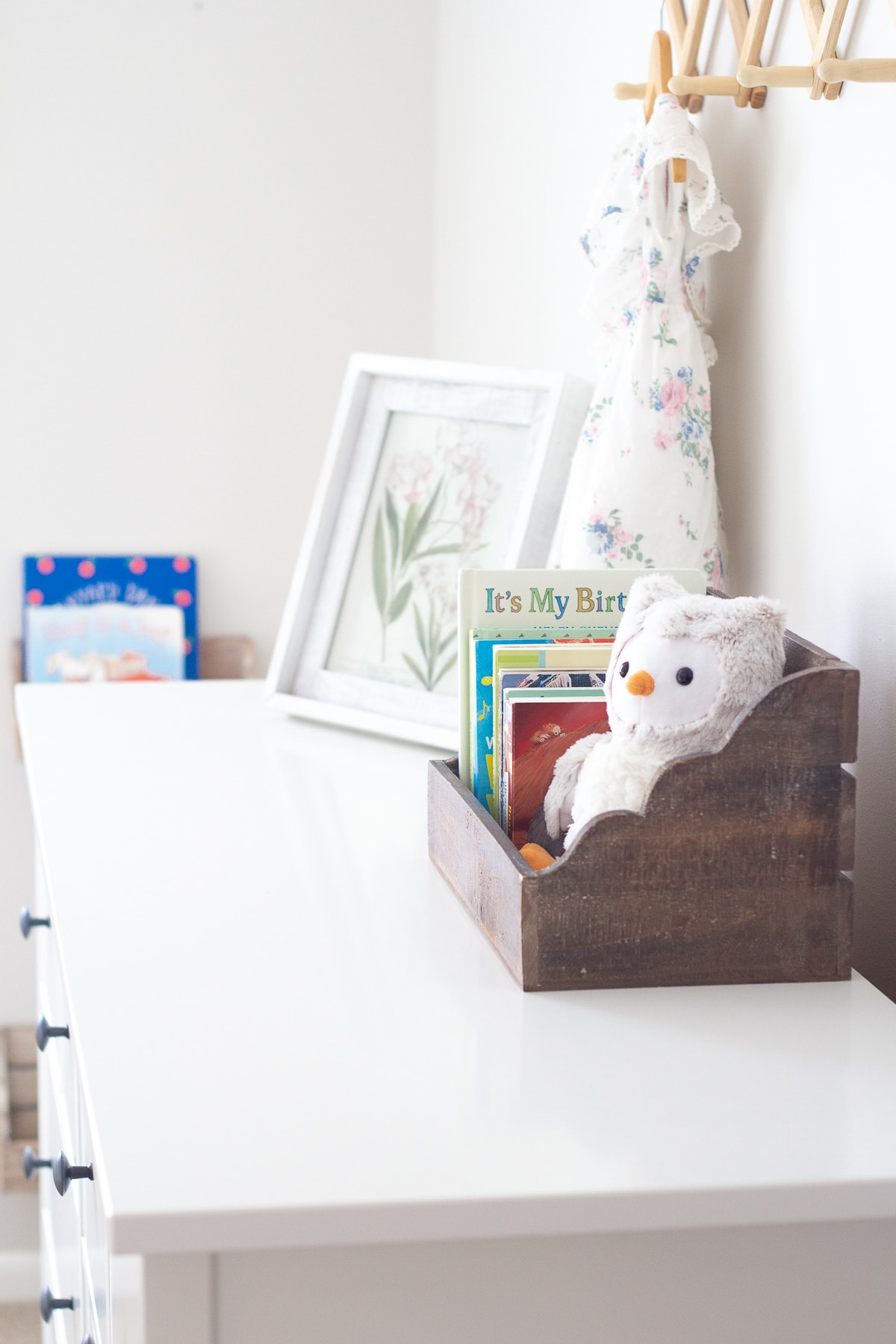 This little book storage crate from IKEA would also be a great choice and it is meant to be used on the floor, which is perfect for littles!
Store Board Books in a Basket
Nearly all of us have an extra basket or two lying around. Tuck a basket near a favorite couch, chair, or in your little one's bedroom with a few of your favorite reads. Scattering books around the home is a great way to embrace reading aloud all throughout the day!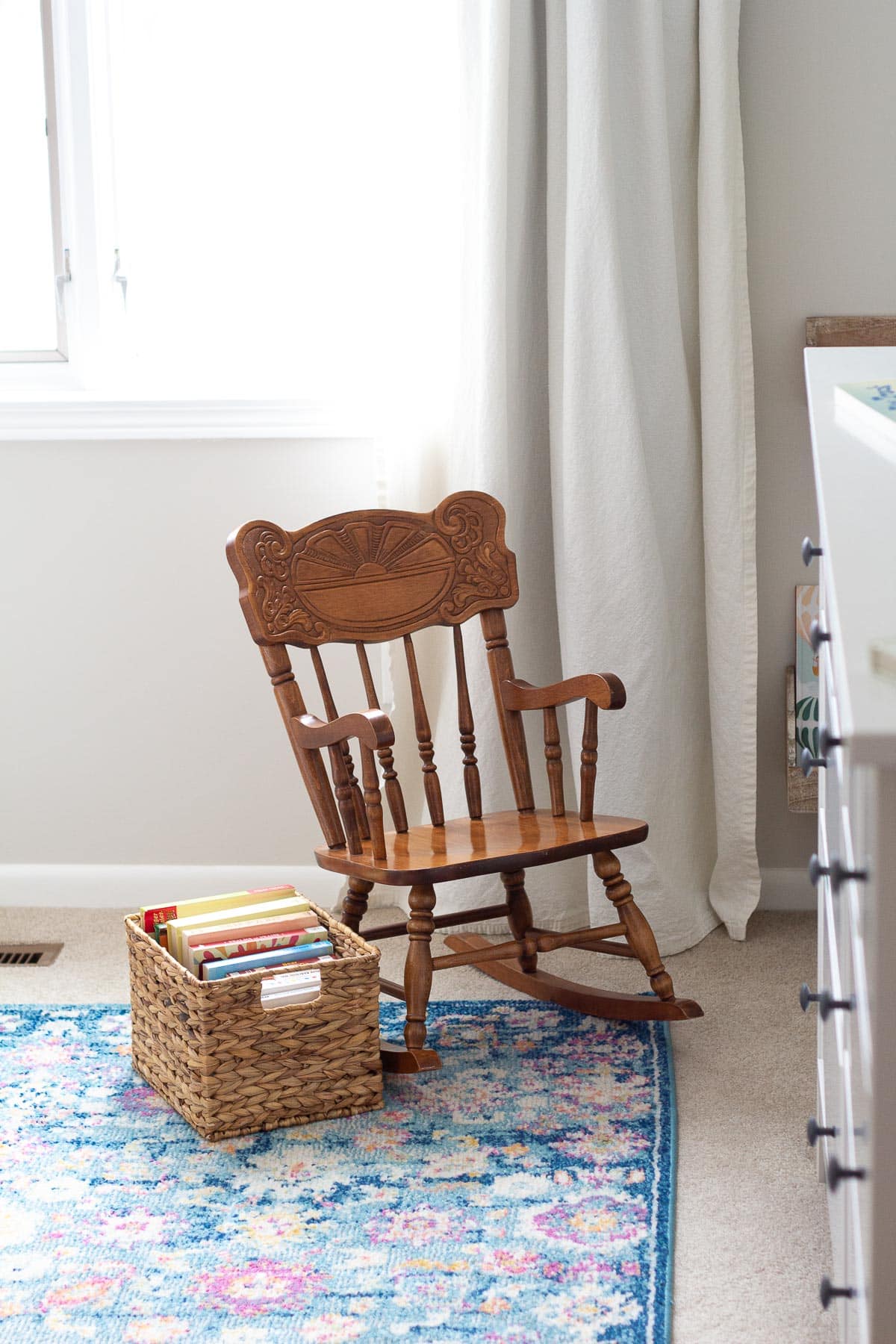 I hope this post gave you some new ideas for how to store kids books! I'd love to hear if you have any thoughts or questions to add. And here is my question for you! How old are your kids before you get rid of (or plan to get rid of) board books? Or do you save them? Maybe just save a few? Posterity and all that? Help me out!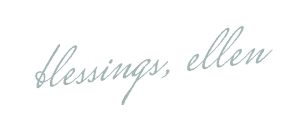 More from Bellewood Cottage