Mrs. Spitzer's Garden | The Perfect Teacher Gift
Looking for the perfect teacher gift? Mrs. Spitzer's Garden is a delightful picture book that compares the work of a gardener and a teacher. It's a beautiful celebration of teachers' hard work and dedication! The inspiring message and the colorful and imaginative illustrations will keep you turning pages all the way.
Please note that this post contains affiliate links which allow me to earn a small commission when a purchase is made at no additional cost to you. Read more here.
Mrs. Spitzer's Garden by Edith Pattou, illustrated by Tricia Tusa
I love the delightful illustrations in this book! Mrs. Spitzer is a teacher…and a gardener. Or, are they one and the same? This is a book that celebrates teachers as it metaphorically tells the story of Mrs. Spitzer's garden. Alongside the story, Tricia Tusa has illustrated a most imaginative garden of plants personified.
The book expounds Mrs. Spitzer's wisdom as she cares for her plants/students. She know they need love and care. Daily, she works in her garden and watches the growth and change that takes place over the year.
"As the seasons change, Mrs. Spitzer tends her garden. And then the year is over, and her job is done."
The book is published as a traditional full-size picture book and as a smaller copy (shown here), meant to be given as a gift.
This inspiring picture book gives teachers recognition for the work they do and it really is the perfect gift to give a teacher!
Here's the gift edition:
And here's the full-size edition: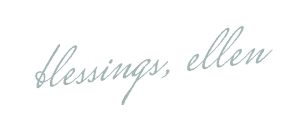 More Book Reviews from Bellewood Cottage
I'm all about sharing books little ones love and if you want to see more, just follow along on Instagram as I review board books and picture books galore!
[instagram-feed width=50 num=9 cols=3 showfollow=true showheader=true]