New Fall Picture Books from Candlewick Press!
You'll love these new fall picture books from Candlewick Press, including a beautiful sequel to "Guess How Much I Love You".
Please note that this post contains affiliate links which allow me to earn a small commission when a purchase is made at no additional cost to you. Read more here. I received these three books from Candlewick Press in exchange for honest reviews. All opinions are my own.
One of my favorite parts of reviewing kids' books is receiving brand-new books in the mail. These three books from Candlewick Press are just wonderful and I'm excited to share them today!
New Fall Picture Books from Candlewick Press!
Here's a quick summary of the three books I received (keep reading for more detailed reviews below).
A Review of Will You Be My Friend? By Sam McBratney and illustrated by Anita Jeram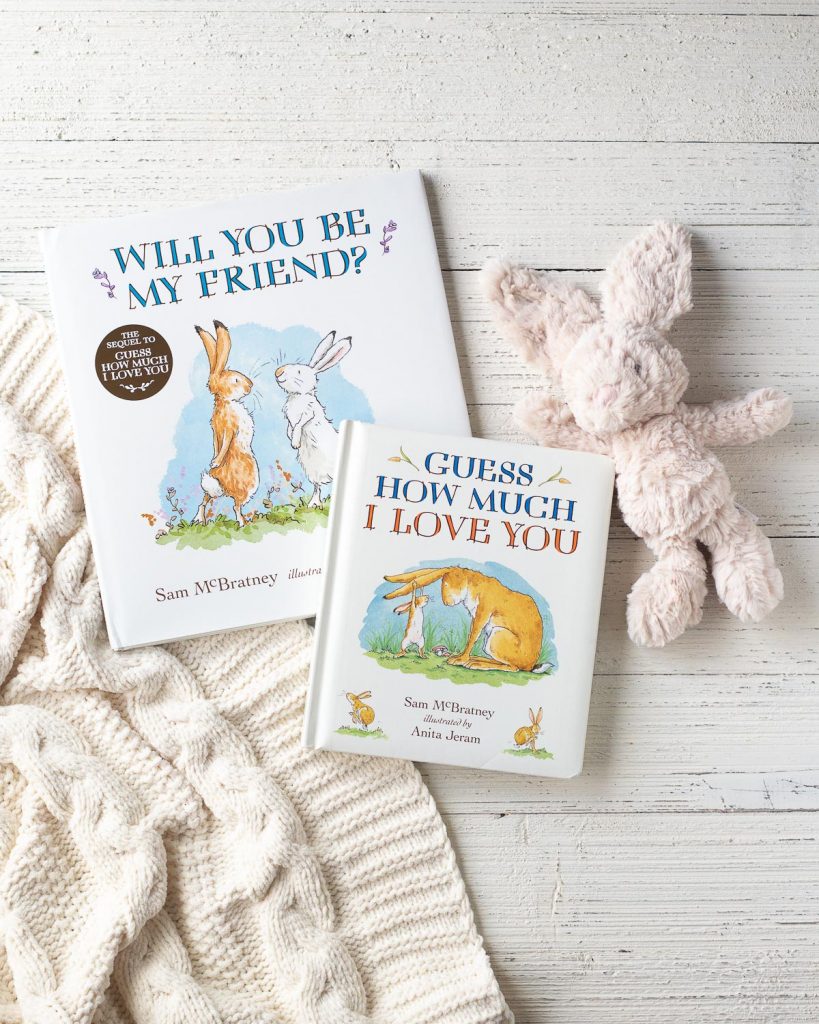 You probably have a copy of Guess How Much I Love You (board book) around your house. Published in '94, the original story of Big Nutbrown Hare and Little Nutbrown Hare explaining how much they love each other ("As high as I can reach!" to which Big Nutbrown Hare replies, "As high as I can reach!" etc.) is incredibly popular and very sweet.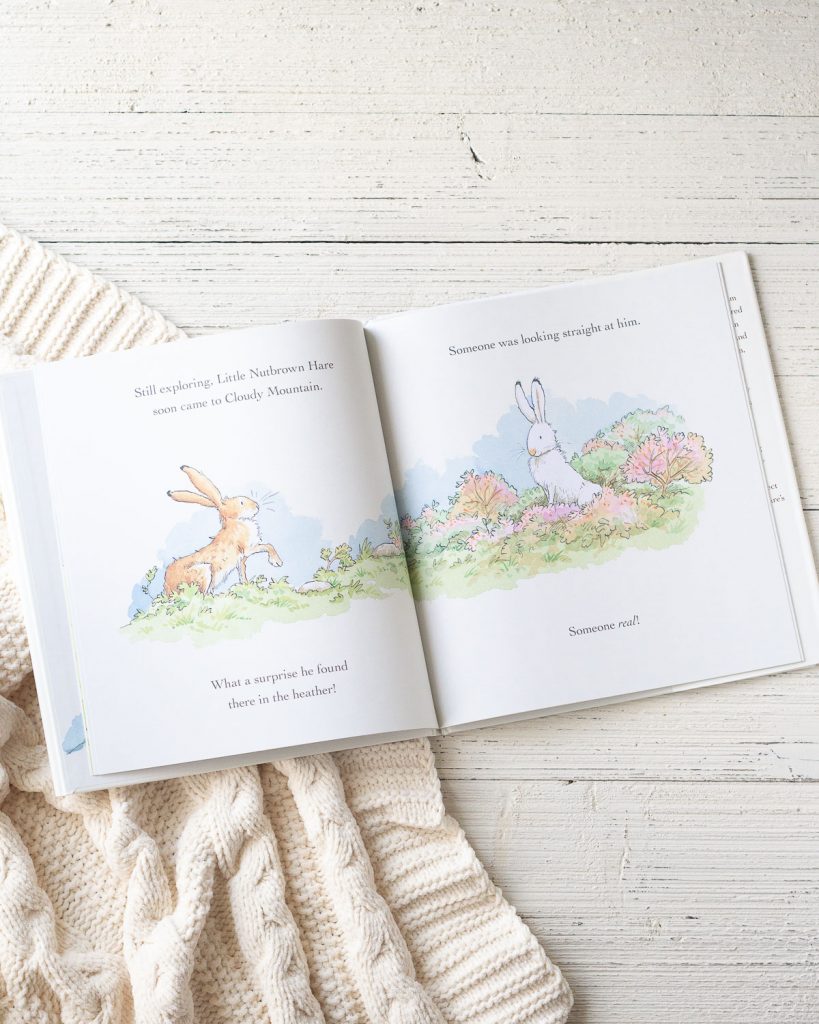 This book is the sequel and just as wonderful. Little Nutbrown Hare wants to play and goes off on his own to try to find something fun to do. He encounters a Cloudy Mountain Hare named Tipps and they form a fast friendship amidst the magical watercolor world of Anita Jeram.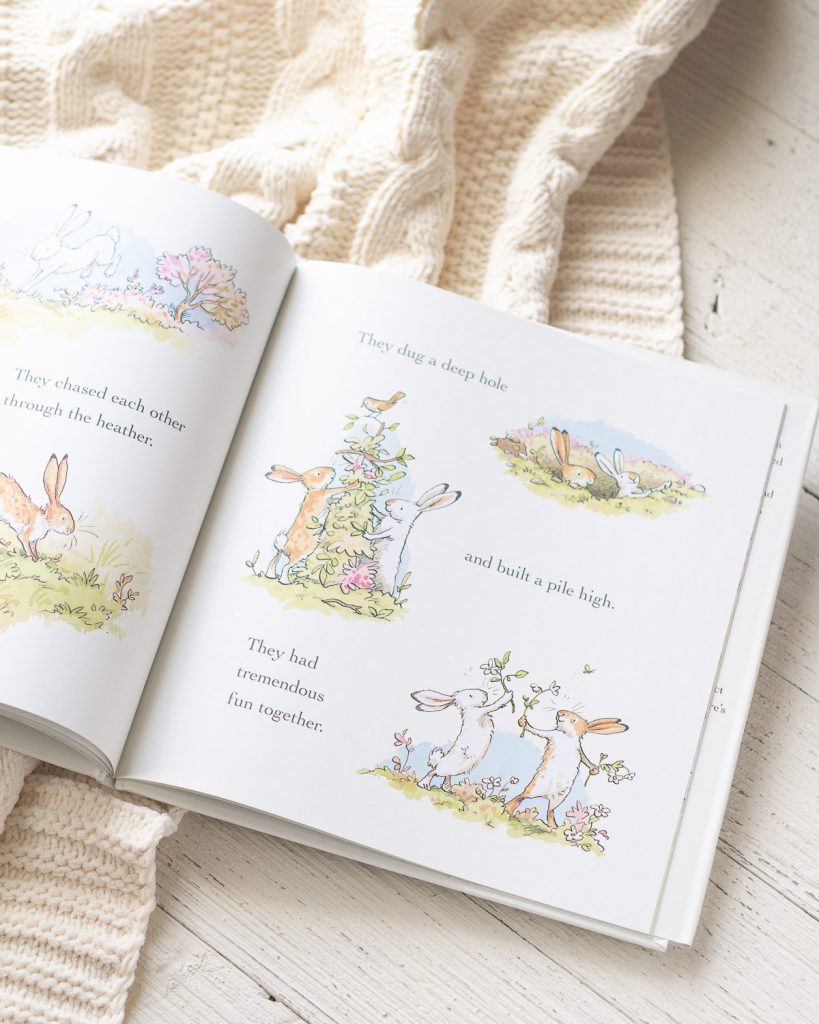 Watching the pair frolic through the pastel colored landscape is both captivating for kids and charming for any older adult reading it to them. An excellent choice for a new baby (perhaps paired with the first book!) or a gift for an older child too. Ages 3+
A Review of Jabari Tries by Gaia Cornwall
Jabari plans to build a flying machine in his yard—and declares he won't need any help. However, things soon become more challenging than he anticipated!
Three things I love about this book:
Collaboration/sibling relationships: Jabari and his younger sister Nika initially clash as she gets in his way while he builds the flying machine, but they soon figure out how to work together.
Patience and perseverance: The story shows how Jabari gets frustrated and how he eventually deals with that frustration and moves forward. The need for patience and perseverance is lifelong and this is a great book to illustrate how to sharpen those skills.
Practical solutions for problem-solving: The story demonstrates several effective methods of dealing with perplexing problems such as, asking for help, collaborating with others, and taking a step back to reevaluate the situation.
Jabari Tries provides not just a wonderful story, but a springboard for parents to have conversations with their kids about how to tackle difficult problems and persevere in the face of challenges. Ages 4-8
By the way, if you haven't yet picked up a copy of the prior book, Jabari Jumps, go ahead and check out that one too!
A Review of Evelyn Del Rey is Moving Away by Newbery Medalist Meg Medina and illustrated by Sonia Sánchez
Buy it on Amazon (Spanish Edition here ) or Bookshop (Spanish Edition here)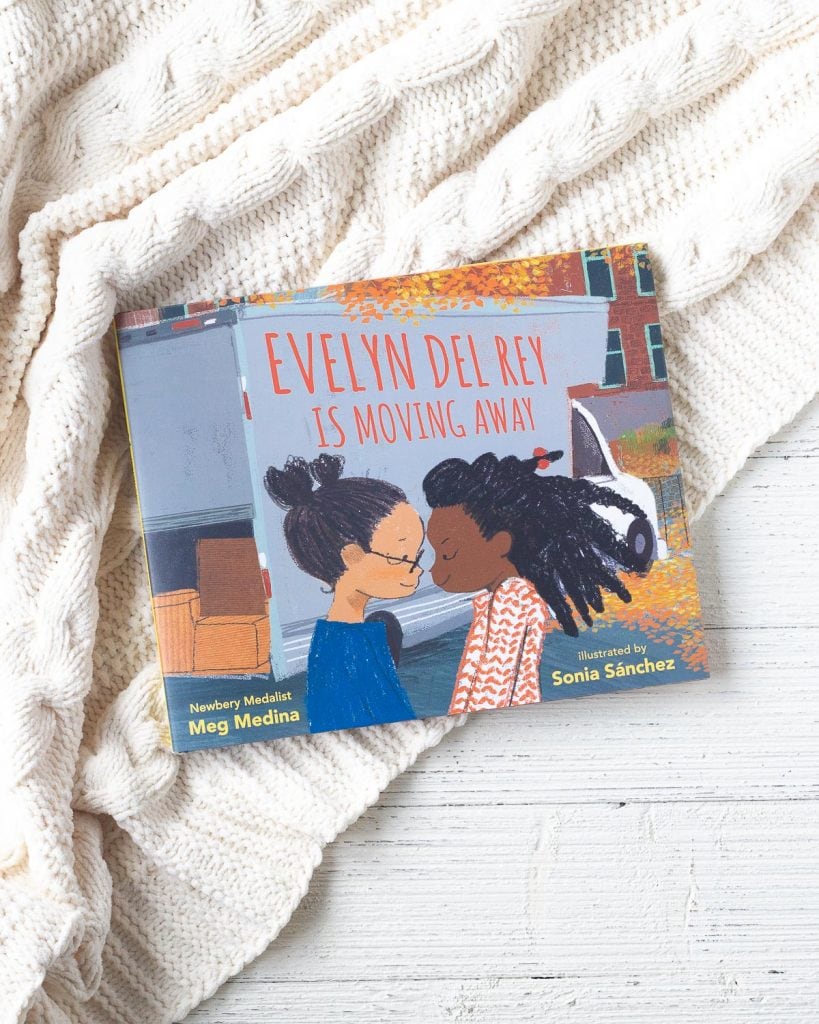 "Evelyn Del Rey is my major amiga, my número uno best friend."
Daniela and Evelyn are best friends who live just across the street from each other. Today is just like any other day…except it is the day that Evelyn is moving away. With the orange leaves of autumn all around them, the two friends spend one last day of fun together and try to be brave as the time comes for Evelyn to drive away.
I think we all wish our Littles never had to encounter any grief or sadness in their lives, but in our broken world, it's impossible. Books like these help kids process through change and recognize that it's ok to experience big feelings. I love the friendship between these two sweet girls and the realistic story the author and illustrator shared. Ages 4-8
Watch the book trailer here on Youtube.
Hope you enjoyed these new picture books from Candlewick Press!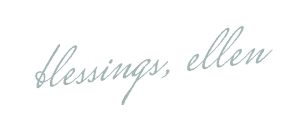 More From Bellewood Cottage