Historical Picture Books for Black History Month
This selection of historical picture books for Black History Month is tailored to read aloud to your preschoolers, kindergartners, or early elementary age kids. This booklist is filled with compelling stories that will both educate and inspire.
Please note that this post contains affiliate links which allow me to earn a small commission when a purchase is made at no additional cost to you. Read more here.
This picture book booklist is by no means exhaustive. Instead, these are just a few of my favorite historical non-fiction picture books to read aloud for Black History Month, or any time of the year. If you have a favorite, please share in the comments!
In their storytelling, these books are powerful and thought-provoking. You will likely be familiar with Harriet Tubman, Aretha Franklin, or perhaps Lonnie Johnson (of Super Soaker fame). Other names may be unfamiliar, but each book is a story of perseverance, hope, and especially freedom.
Historical Picture Books for Black History Month
Hope you enjoyed this short list of historical picture books to read aloud during Black History Month. I'd love to hear if YOU (or your kids!) have any favorite read-alouds to add to this list, so share with me in the comments!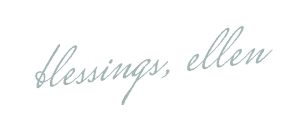 More Picture Book Selections