Cute Spring Home Décor from Michaels!
Looking for some fresh spring décor ideas? On a budget? Check out all this cute spring home décor from Michaels!
Please note that this post contains affiliate links which allow me to earn a small commission when a purchase is made at no additional cost to you. Read more here.
I stop at the craft store to buy craft supplies and I stay at the craft store because of all the cute home décor. Some of these piece are just irresistible!
A few of my favorite places to check out home décor are my local Marshalls/Home Goods, Hobby Lobby, and Michaels. This roundup is dedicated solely to fresh spring home décor at Michaels–lots of colorful finds!
How to Shop This Post
Here from Pinterest? Welcome! Under each larger collage image (there are three, so you may need to scroll to see the collage you found on Pinterest!) I've included a widget with all the products shown in the collage. Just use the arrows on either side to move back and forth as you shop.
At the end of the post, I included a final widget with allllll the spring home decor from Michaels that I rounded up here. There's more on their website, but I've chosen my favorites for this post. Enjoy shopping!
Cute Spring Home Décor from Michaels!
I love a good wreath and this pretty-in-pink wreath is full of blooms and perfect for spring. The vintage mailbox is also so sweet. That style of mailbox used to be really hard to find and now they are everywhere it seems!
I also like the floral wall accent piece for adding some charm to a boring wall or even layering inside a hutch/china cabinet for some added interest.

Oo, these are all such colorful pieces! I cannot resist the peach crate–I actually think I might grab this one and add a little more color and distressing to it to give it a little more character. The floral wall hanging is another favorite.

Fresh florals and distressed whites are beautiful for a "shabby chic" or cottage-like feel. After a long winter I am all about freshening things up with a palette like this!

Tips for Shopping at Michaels
First off, wait for a sale! Sale, sale, sale. The funny thing about craft stores is that their prices are designed to accommodate their frequent 40-50% sales (and even 70% off sales depending on the time of year).
That means it's best to wait to purchase your favorites until they are on sale. Of course, sometimes with seasonal home décor I find that pieces will sell out while I'm waiting for a sale–so it's a balancing act.
Take advantage of free shipping. Michael's offers free shipping after $59 and free returns to the stores (just be sure to leave the items' packaging intact). When stores offer a minimum amount to reach free shipping (with the option to return in stores) I often add on a few extra items since I'd rather spend the money on a product than shipping costs.
Watch out for "assorted" items online. These are pieces that come in variety of styles or colors (like these mini glass vases), but you don't get to choose. For some items like the vases, it might not matter to you. For other items, like things with a monogram, you probably want to head in-store to pick out your item.
Shop early. When a new collection hits the stores, shop it asap. These seasonal collections tend to sell out of the best pieces early, so plan to purchase online or head to your local store once you see a new collection you like.
What Are Your Favorites?
I'd love to hear what you snagged from shopping this list! Leave a comment below and don't forget to sign up for my email list for more crafts, kids, and home ideas.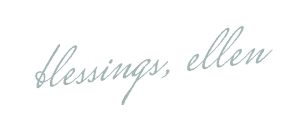 More Shopping Guides