The Great Farmapalooza | Board Book Review
Toddlers and preschoolers will love praising God alongside the bright illustrations and animal sounds in this latest Christian board book, The Great Farmapalooza.
Please note that this post contains affiliate links which allow me to earn a small commission when a purchase is made at no additional cost to you. Read more here. Thanks so much to B&H Kids for the copy of this fun new book to review!
"Let everything that has breath praise the Lord! Praise the Lord!" Psalm 150:6
The Great Farmapalooza by Jill Roman Lord, illustrated by Kelly Breemer | Board Book Review
I love this growing series from B&H Kids. My toddler was instantly enthralled when I read aloud this new board book. It's quickly become a favorite over here!
The book begins with a rooster who, "awakens from his snooze and celebrates God's brand-new day with cock-a doodle-doos." It continues with various animals thanking God for their many blessings.
"Each oink and moo, snort, chirp, and coo, each baa joins in the song. These hallelujahs celebrate God's goodness all day long!"
Between the vibrant illustrations, the animal sounds, and upbeat rhyming text, it's a winner. Especially for kiddos around 1-5 years. The flaps add even more to the reading experience, with extra animals (and the sounds they make!) behind each flap.
Each of the animals is created with such personality—I think the expressive faces is one of the things that is so attention-grabbing for little ones.
If you pick up a copy of this book, I highly suggest checking out the extra parent guide available from the publisher. Find it here on the product page. It has Scriptures that pair with the book to read with your kids (Ps 96:12 and Ps 95:1-7) and helpful thoughts and questions about the story, like this:
"In the story, the animals each praise God in their own special ways, and we can too! Do you like to be artistic? Thank God through drawing! Do you like to run? Praise God through racing! Do you like to dance? Worship God through spinning!"
I appreciate how the story so clearly shares some of the attributes of God (His love, goodness, creativity) and how he cares for us (Creator, Provider). Lots that you can draw out to share with your kiddos about God from this lighthearted read aloud.
Thanks so much to B&H Kids for the copy of this fun new book to review! We love it!
Also check out The Silent Noisy Night and The Quiet/Crazy Easter Day from this same author/illustrator team.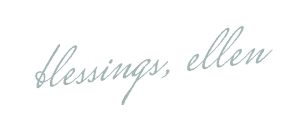 More Fun Books for Toddlers and Preschoolers