One of the easiest ways to add beauty to a home is to add fresh flowers. As easy as that sounds though, it's not always the most budget-friendly choice. I would love to stock my home with fresh flowers all the time, but unless I get a green thumb in a hurry and start working on my cut flower garden…it's probably not going to happen.
So what to do? I've found a few spots that I like to pick up budget-friendly blooms at including Trader Joe's, Costco, and farmer's markets. These are usually my go-tos when I need fresh flowers for a party or something similar. However, I still like to have flowers around for more than just special occasions.
Enter, Aldi!
I found this pretty bouquet for just $4 while grocery shopping at Aldi. And I've found that their grocery store usually tends to have a good selection of low-priced flowers for sale. It's definitely worth noting that the bouquets are on the small side and you have to watch out for languishing blooms, but in a pinch it's a great option to add a pop of color to your home. The one thing that bummed me out: I asked if they will discount flowers for quality (like blooms that might otherwise just get thrown away), but they sadly can't offer a discount. I actually have yet to shop at a store that offers "clearance" flowers…though I hear it's a thing. Let me know if you have the inside scoop!
I also like how Aldi occasionally has "special buys" like these succulents during the spring and summer months. I've also spotted potted herbs, hydrangeas, and tomato plants there recently. And all at Aldi prices too.
I will probably stick with Costco and Trader Joe's when I need flowers for decorating for a party (bridal showers etc), but I was definitely happy to find these just for fun. I don't have much in the way of flower arranging skills, but aren't these a pretty contrast to this classic white pitcher?
So, tell me, what are your favorite ways to bring florals into your home? I'm especially curious to learn more about cut flower gardens, because I think growing flowers myself would definitely be rewarding!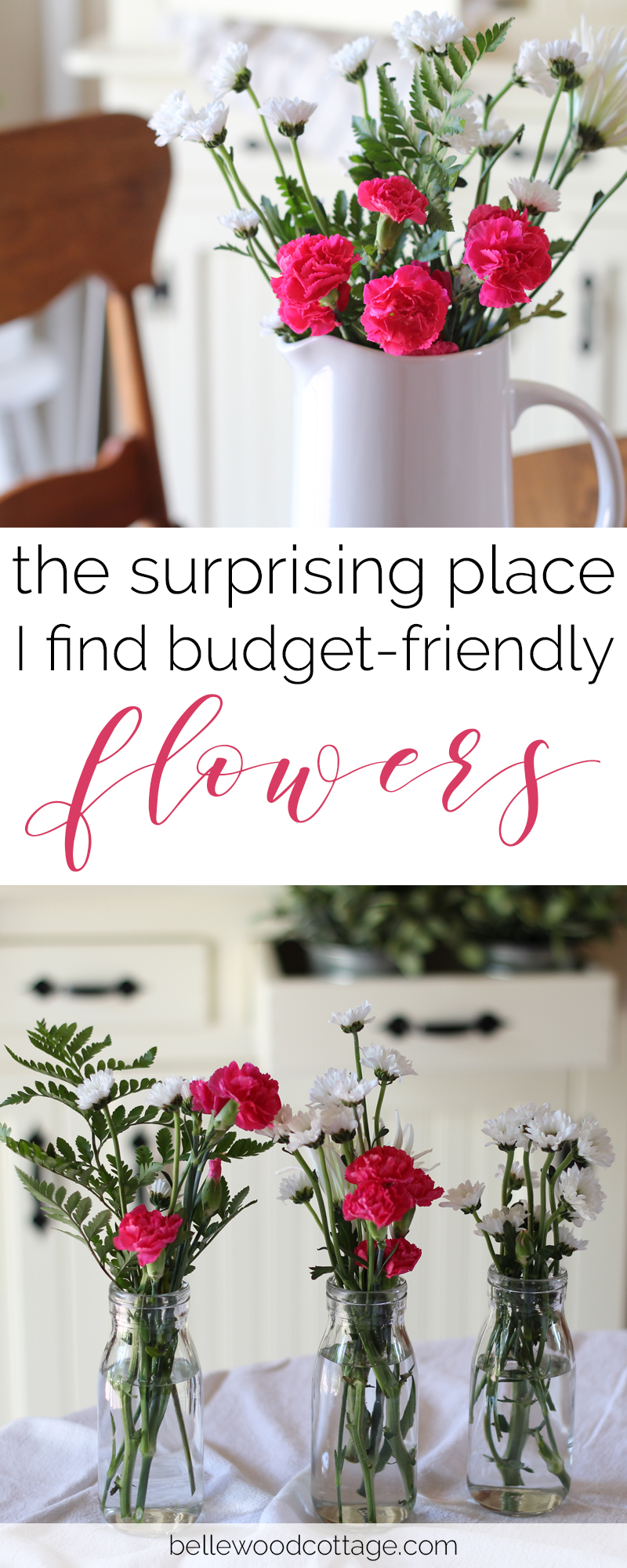 Save
Save
Save
Save