Hey there! I'm so glad you stumbled upon my picture book booklist for kids. This list of kids' picture books spans many topics and genres–there is something for everyone. These are books I have reviewed on Instagram or the blog–all listed on an easily shoppable page. Have fun clicking on the titles you are interested in and shop away!
About My Picture Book Booklist for Kids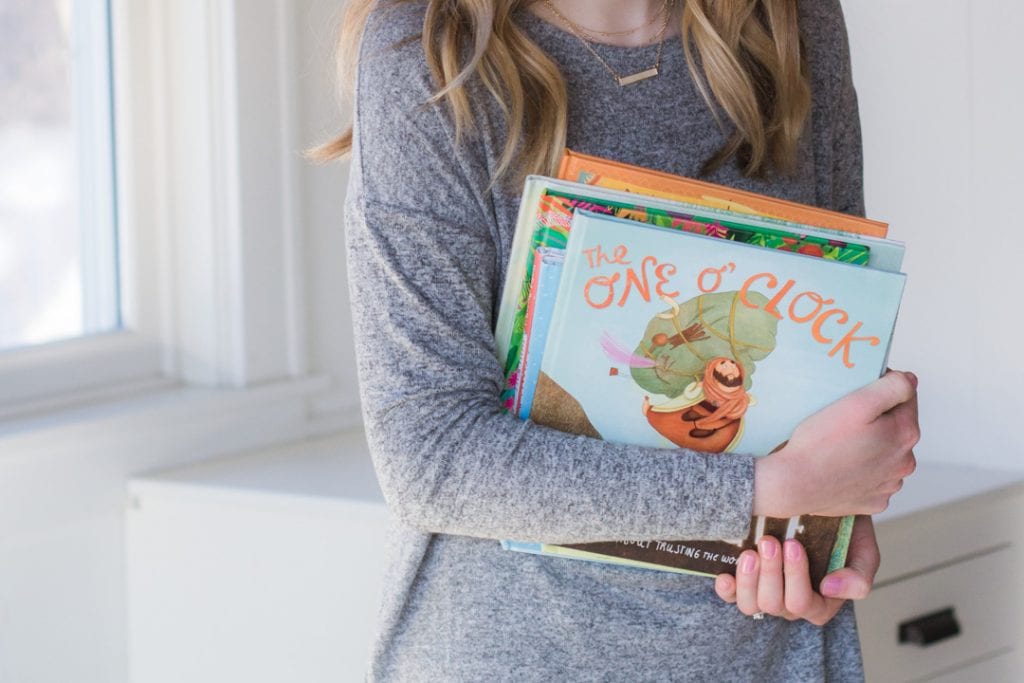 Please note that this post contains affiliate links which allow me to earn a small commission when a purchase is made at no additional cost to you. Read more here.
Here at Bellewood Cottage, you'll find me reviewing books little ones love. I'll do the searching, pre-reading, sifting out the blah titles, and summarizing the style, age range, and content (and more) for you. These book are the good stories—stories that will captivate and entrance young readers and listeners. This page is a summary shopping page of all the reviews I share on Instagram and my blog. Follow along for detailed reviews and lots of helpful content.
Enjoy reading with your kids!
May Picture Books

April Picture Books

March Picture Books

February Picture Books

January Picture Books (and a few December ones too!)

First Time Visiting Bellewood Cottage?
Check out my about page here–and read all about my mission behind sharing kids' books online.
Follow me on Instagram for (nearly) daily reviews of wonderful picture books.
Read some recent reviews, like Jan Brett's The Snowy Nap, or Bear Stays Up for Christmas by Karma Wilson.
Email me at ellen@bellewoodcottage.com with questions, suggestions or comments. I'd love to hear from you!