11 Things I Learned From My First Year Blogging
First off, let's clarify. This isn't my first year blogging.
Wait, what now?
Well, it's a long story, but I actually started my first blog waaaay back in high school and maintained it for several years. The topic? All of my knitting projects. Yep, I was basically the most popular high-schooler around a bit of a nerd. Still love knitting though.
I think I always knew I would come back to blogging eventually, and after my husband and I bought our first home, the time just seemed right. So with that, I purchased the Bellewood Cottage domain. I quickly discovered the blogging landscape had changed considerably. So I wrote a few posts and then…crickets. I wasn't quite sure what to do or where to go.
The real beginning was when I decided to go all in and purchase a self-hosted website and begin writing on a regular basis. This was back on March 10, 2017. So it's been just over a year since I officially "started" Bellewood Cottage.
If you are a blogger reading this post, then another good thing for you to know is that I don't just blog as a hobby. My primary goal for this site is to create a resource for other homemakers, however, I do indeed make income as well. In fact, I love blogging so much that my hope is to grow this platform to the place where I can call it my job someday. So with that in mind, a lot of what I have learned in the last year includes how to strategically grow a blog that provides valuable content for others as well as a viable income for myself.
This list features 11 things I learned from my first year blogging and I hope you find it helpful! If you have any questions or want to know more, I really love chatting about this stuff, so send them my way!
11 Things I Learned From My First Year Blogging
1. Just set up your email already…and other things along that line
Web stuff can be really scary. Especially when the "worst thing that can happen" is that you crash your whole site. Yep, I'm running back to somewhere where it's safe and FTP, .htaccess, and PHP are simply meaningless combinations of letters. However, over my first year blogging, I learned that oftentimes, things are easier than they seem. I procrastinated a whole year on setting up my legit website email (ellen@bellewoodcottage.com) because I had no idea where to start . Let me just shorten this story by telling you A. It was easy, and B. It took all of ten minutes. Lesson learned. Do the scary things.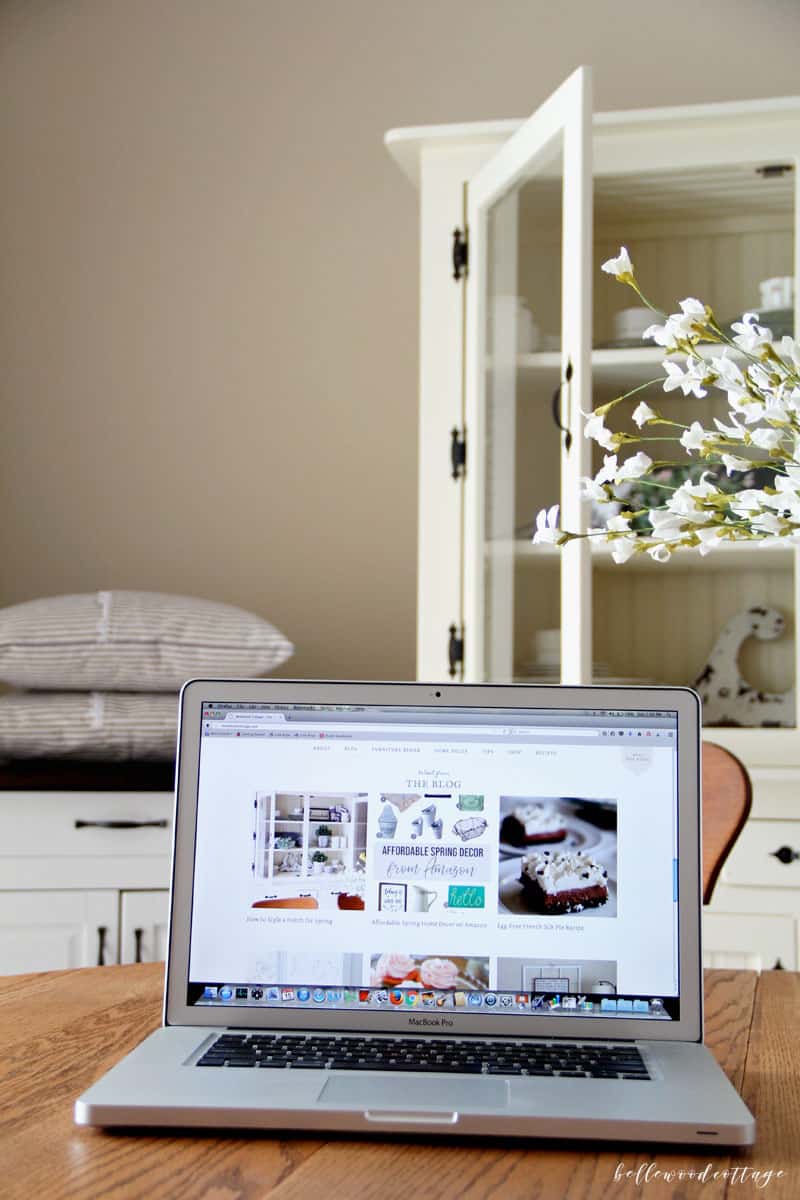 2. Lessons about pride and despair
Comparison is hard to avoid. And in the online world where the conversations about stats, pageviews, conversions, and followers are EVERYWHERE, it can be even more challenging to stay focused on your own work. However, I recently heard someone explain comparison in the following way, which I thought was so so good. The only result of comparing yourself to others is either pride or despair. Oo, ouch. Good stuff to remember in all arenas of life, not just our blogs or careers!
3. You will simultaneously have all the things and none of the things to write about
I alternate between each of these problems, on what is sometimes a daily basis. I learned quickly to start keeping a massive log of all my project ideas, post ideas, post titles, absolutely everything. If you are a blogger wanting to grow, I recommend doing the same. It will be an invaluable resource when you have no idea what to post. I also keep an editorial calendar which I use to structure content as well.
4. Instagram is annoying, Pinterest is gold
Though Pinterest does have some "social media" elements to it, it's actually more of a search & discovery engine. If you want to grow your blog, Pinterest is 110% where you need to be. The primary source of referral traffic I receive to my blog is via Pinterest. Without it, I would have grown much much slower in my first year blogging. It's well worth your time to figure out a strategy for that platform and stick to it.
And as for Instagram? Well, yes. It's annoying and that's about all I got.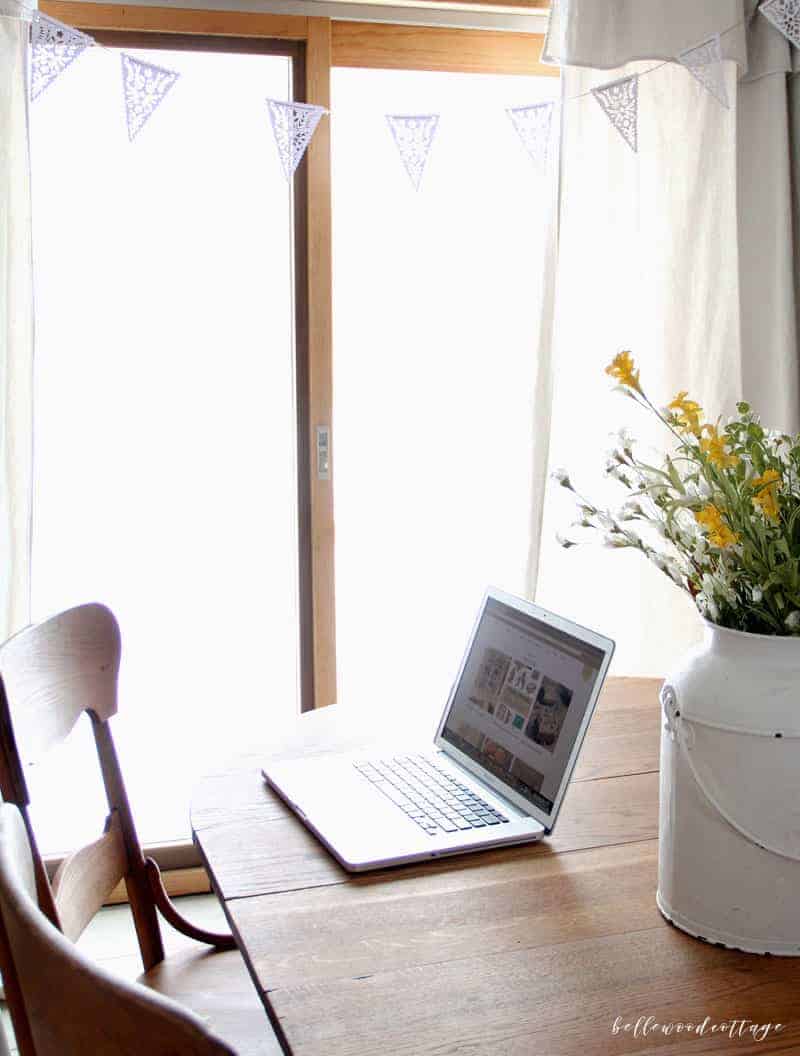 5. Don't be afraid to ask for help
During this first year blogging, I have reached out to other bloggers, my theme company (best support ever), my hosting company, and plenty of others with all my blogging questions. And if I'm being honest, probably Google most of all. I also recently joined a blogging mastermind group which has been SO helpful. Blogging can be lonely, so surround yourself with others that will walk alongside you as you learn. And don't hesitate to ask for help when you need it.
6. Branding is crucial
I recently watched a favorite blogger of mine go from creating awesome content to absolutely winning the blogging world. What changed? Several things, but the biggest change I noticed was branding. It's imperative that people know what they are getting when they land on your site. And that is what branding can do. Now, knowing this and doing something about it are two different things. My site and content are still a work-in-progress, because branding isn't easy. However, for a blogger wanting to grow, it needs to be a priority.
7. Multi-task
One of my favorite ways to learn and grow as a blogger is listening to podcasts. They are the perfect multi-tasking background noise. Since I do a lot of painting or, you know, laundry (leading a very glamorous life over here), podcasts are a way I've learned about blogging strategies and tools while completing other tasks. I keep an ongoing queue of my favorite podcasts so I can quick turn one on whenever I am working on something that is boring multi-task worthy.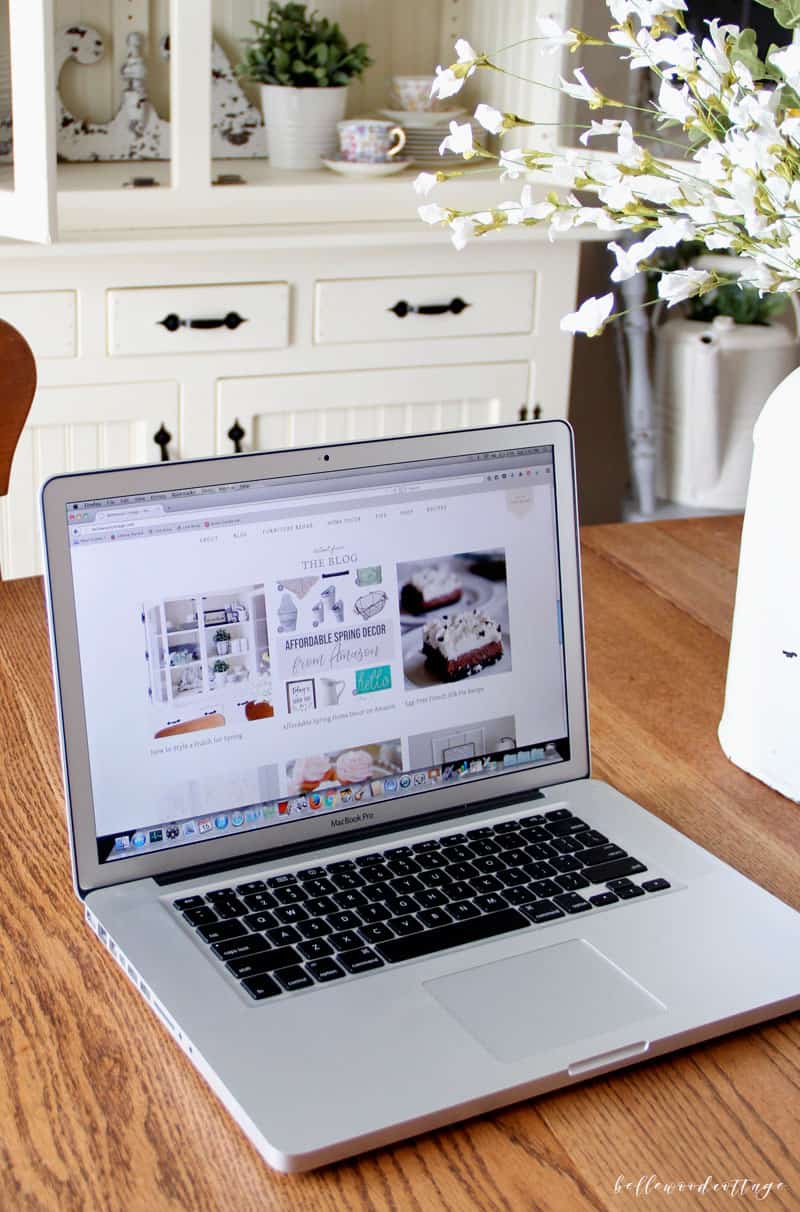 8. Keyboard shortcuts are the bomb.com
In fact, ctrl + z just saved my life. I exaggerate, but it did save me ten minutes. It undoes things and I like that. Besides that one, I have learned dozens more that seriously speed things up. I tell ya, with the time saved, I can scroll through Instagram at LEAST one more time every day (though hopefully I do something more productive than that).
9. Add affiliate links right away
Ok, so this will depend on you and your marketing/income strategy. I personally like affiliate links because I can make income without crowding my site with too many ads (though there are plenty of other ways to build income too!). Here's the thing though. I waited to put them on my site right away, because I didn't feel I had "enough" traffic. I quickly realized when one of my pins on Pinterest gained serious momentum unexpectedly, that I should have set up affiliate links right off the bat. You never know when you'll see a traffic spike, so even if affiliate links aren't your thing, get your monetization strategy in place as soon as possible.
10. Facebook groups are your friend
I'm the first to admit, I'm not a huge Facebook fan. However, there are some extremely dynamic and useful groups out there for bloggers that want to learn. I skip the "share" groups and focus on groups where I can glean information from experts or fellow bloggers. I am a member of several, but my favorites are Restored316 Community, (my blog theme company), Simple Pin Pinterest Strategy Group, and Farmhouse Decorating 101.
11. Treat your blog like a job (if you want it to be your job)
Over my first year blogging, I have been sheepish about admitting how much time I spend working on this site. While "making money" is not my primary goal here, I would love to one day call this space my job. Because, quite simply, I love blogging. So I have grown to realize, I need to own it. This IS a part-time job for me and I will keep spending time on it and working towards my goals. No sheepishness allowed! I have also grown confident in scheduling my blogging sessions as actual work time, and saying no to other commitments that arise because I know I need to be "at work" during those hours. I want to encourage you to do the same if this is the place you are in. It really does make a difference if you want to grow your blog.
Share your blogging questions with me!
So there ya have it! If you are a blogger (or thinking about it!) I'd love to hear from you. What have you learned from blogging? What is something you have been wanting to know about blogging, but haven't found an answer to? Let me know in the comments!
Read more about blogging from Bellewood Cottage: