Neutral Fall Farmhouse Decor

School is about to start, vacations are wrapping up, and rumors of pumpkin spice are beginning. Fall is just around the corner it seems!
Pinterest is flooded with fall decor, and even though I don't want summer to end, I'm getting excited for the change in season.
Please note that this post contains affiliate links which allow me to earn a small commission when a purchase is made at no additional cost to you. Read more here.
Decorating with neutral fall farmhouse decor
Now, I am definitely not someone who decorates for every holiday. It gets expensive, it's a lot of work, and does anyone really have room to store all that stuff? However, I do like to decorate seasonally. Each season I like to choose a few items that hint at the change in weather without going overboard. For fall decor, that means switching out lighter spring throws to chunkier knit blankets, exchanging pillows, adding in some pumpkins, and changing out spring florals/wreaths for their fall counterparts.
I am also not a huge bright-color person. I tend to gravitate towards neutrals and softer tones. So, during autumn this means I choose mostly neutral colors, with a focus on maybe some more earthy tones. I stay away from a lot of orange and lean instead on colors that can transition from season to season. For instance, metallics, deep greens, and creamy whites/ivories are appropriate for multiple seasons, yet can still give a nod to the cooler weather and natural tones of autumn.
So as I was shopping for this list of neutral fall decor, I pulled out items that will cross over seasons, but still embrace the lovely hues of autumn.
How do you like to decorate for fall? Do you go all-out or keep it simple? Share with me in the comments!
Neutral fall farmhouse decor

Neutral Fall Farmhouse Finds
| updated 8/23/18 with new links for sold out products |
1 – Vintage Galvanized Mailbox // 2 – Life Well Loved Sign // 3 – Olive Leaf Wreath // 4 – White Pumpkin Filler // 5 – Antique Gold Basket Set try these galvanized baskets instead // 6 – Two-Tier Metal Basket try this one or this one instead // 7 – Thankful Doormat similar here // 8 – Copper Pitcher similar here // 9 – Hello Fall Pillow Cover // 10 – Grass and Wheat Bundle // 11 – Railway Table Lamp
Want more farmhouse finds? Check out this post: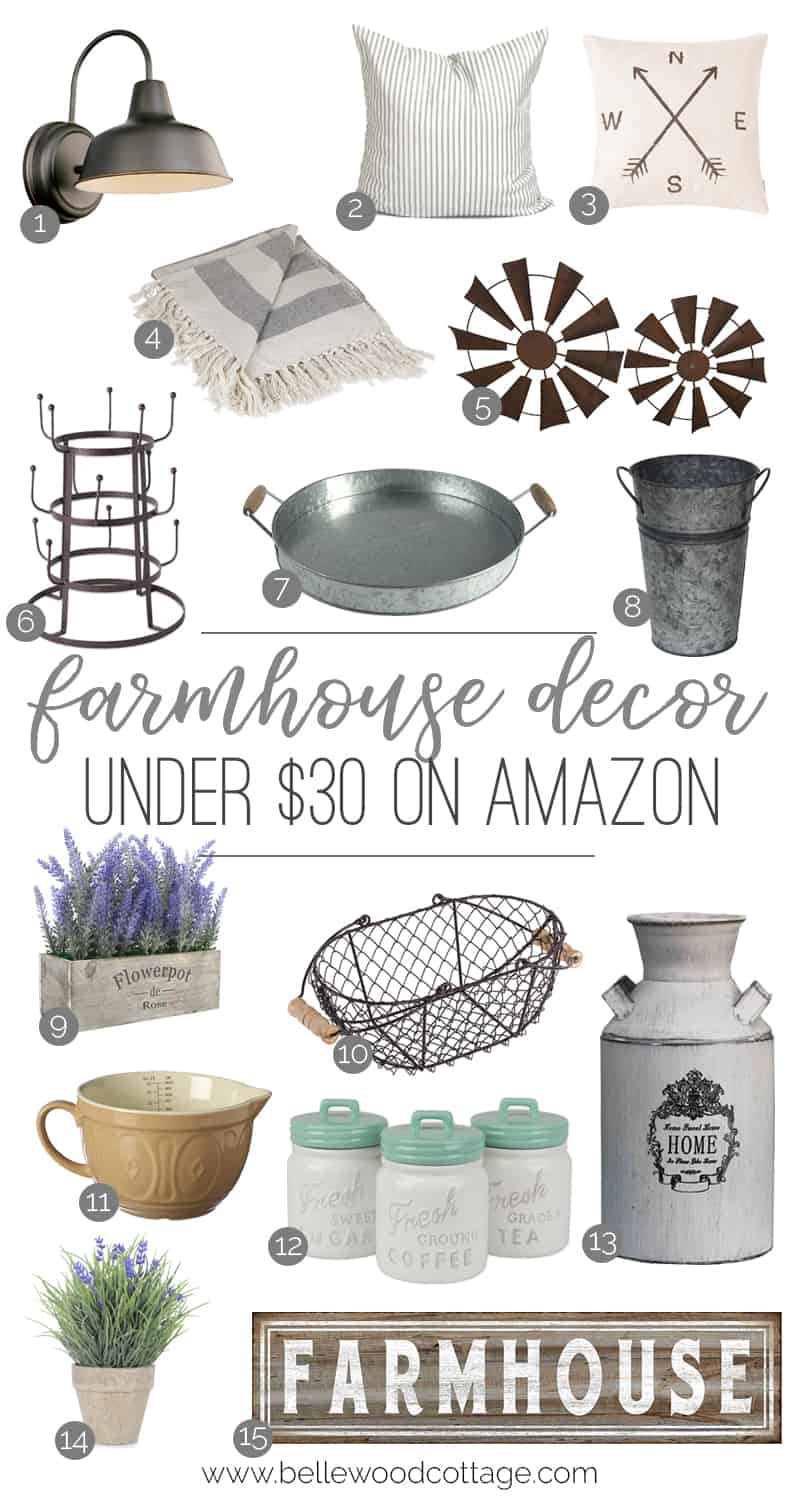 Save
Save