A Vintage Nightstand and Bedroom Update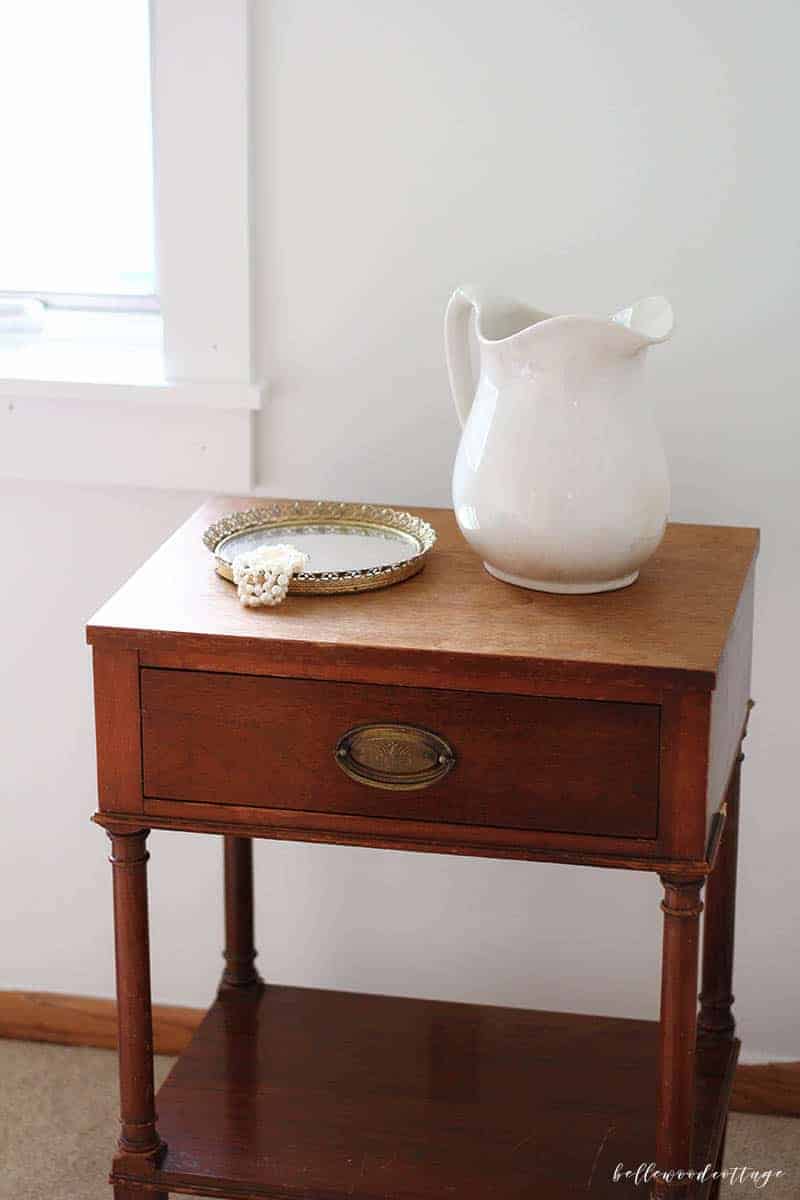 I love going to junk markets, but they can definitely be overwhelming. I recently dragged my husband to large market near our area of town and it was pretty epic. So. Much. Stuff.
I made a few critical errors, like deciding to hold off on purchasing things until I looked around the whole market.
Pro tip: don't do that.
I missed out on a couple of pieces I really liked, but what I did find was this pretty vintage nightstand.
I have had trouble finding nightstands (though I have all the end tables anyone could ever want) so I'm always keeping an eye out.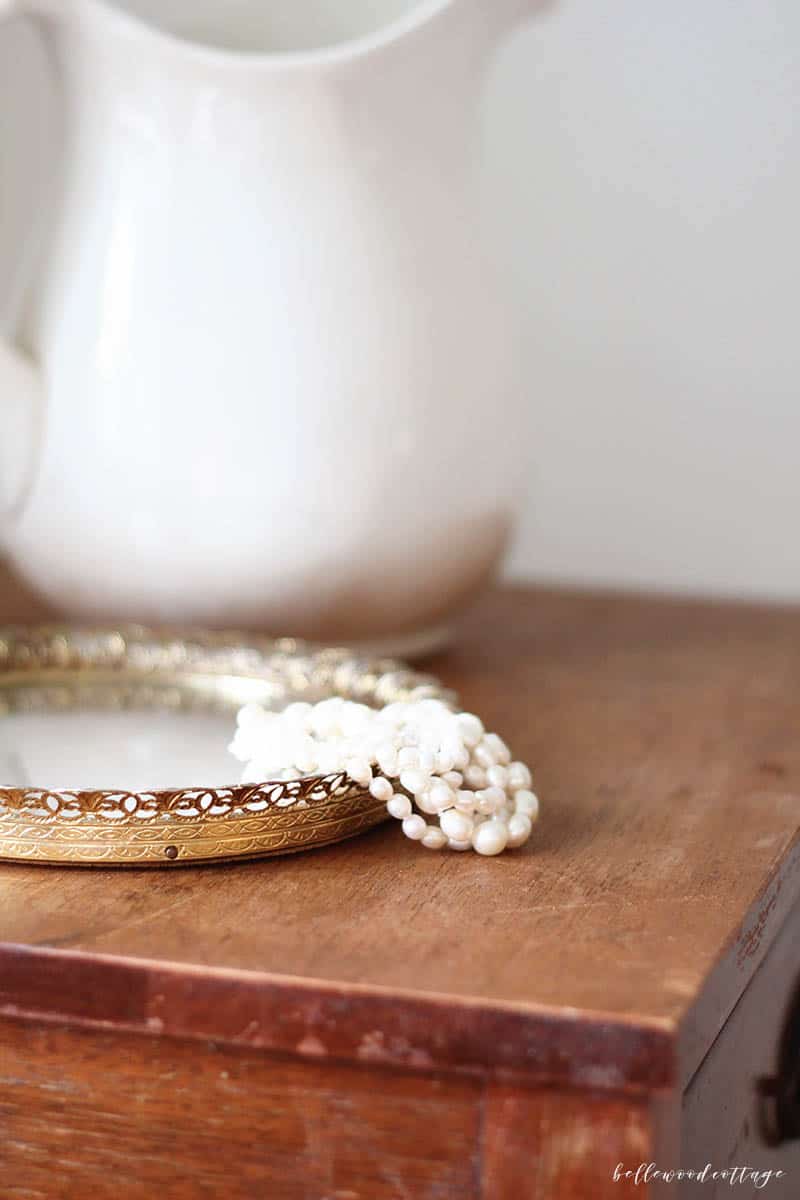 This one was $25, which isn't bad, but I realized it had some missing trim and plenty of wear and tear.
Well, what do you know but gal selling it obviously wanted it gone because when she saw me looking at it closely she immediately offered to negotiate the price.
When she asked me if I would take it for $15, I was like…YES.
I can make that happen.
I also had a lingering thought of "um, what is wrong with this thing? will I regret this forever?", but decided to go for it.
And I'm so happy I did. I really love this piece.
Vintage nightstand: to paint or not to paint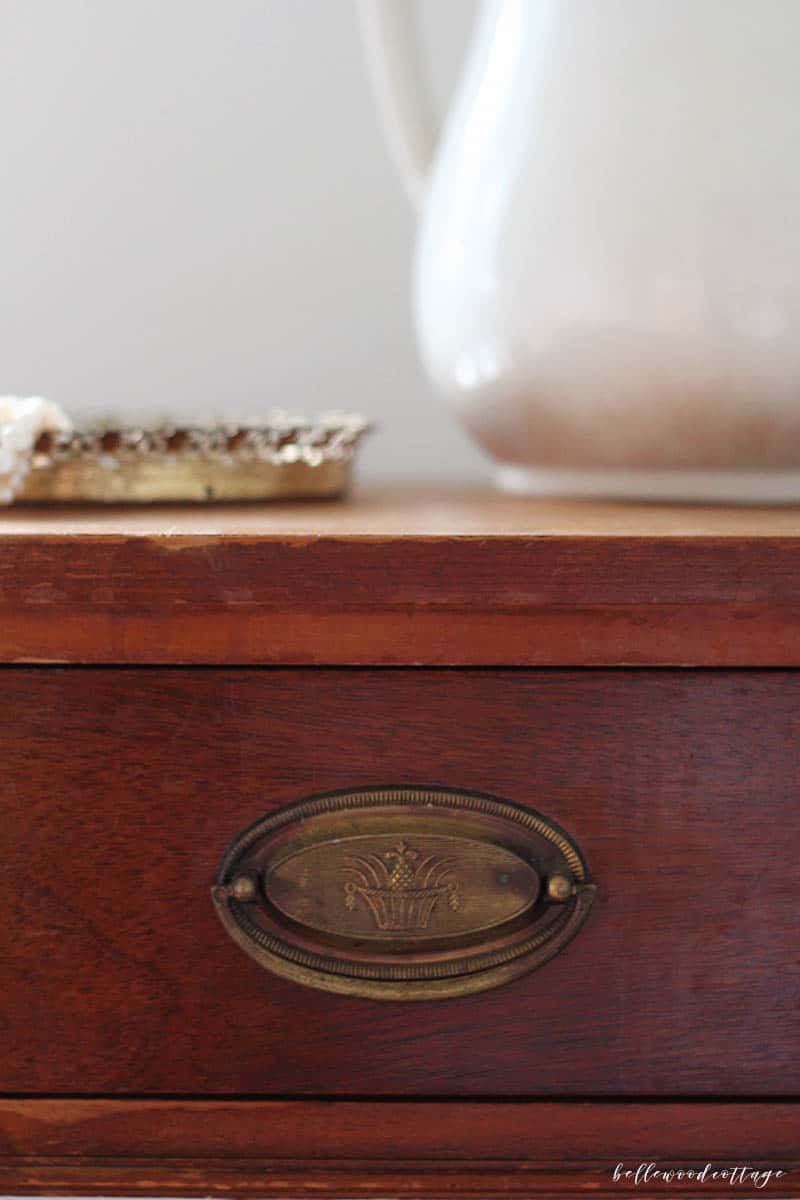 Now, of course, I have to answer that question…
To paint or not to paint?
With a piece this old, I would generally prefer not to cover up the patina of age. However, in this case the wood is showing wear and tear that I don't really find all that appealing.
I was thinking that a milk paint would be a fun option to give this some new life and instill a little character with the chippy texture that milk paint lends.
My main concern is dealing with bleed-through. This piece has a dark stain and I would imagine that some staining would likely occur through the paint. Decisions, decisions!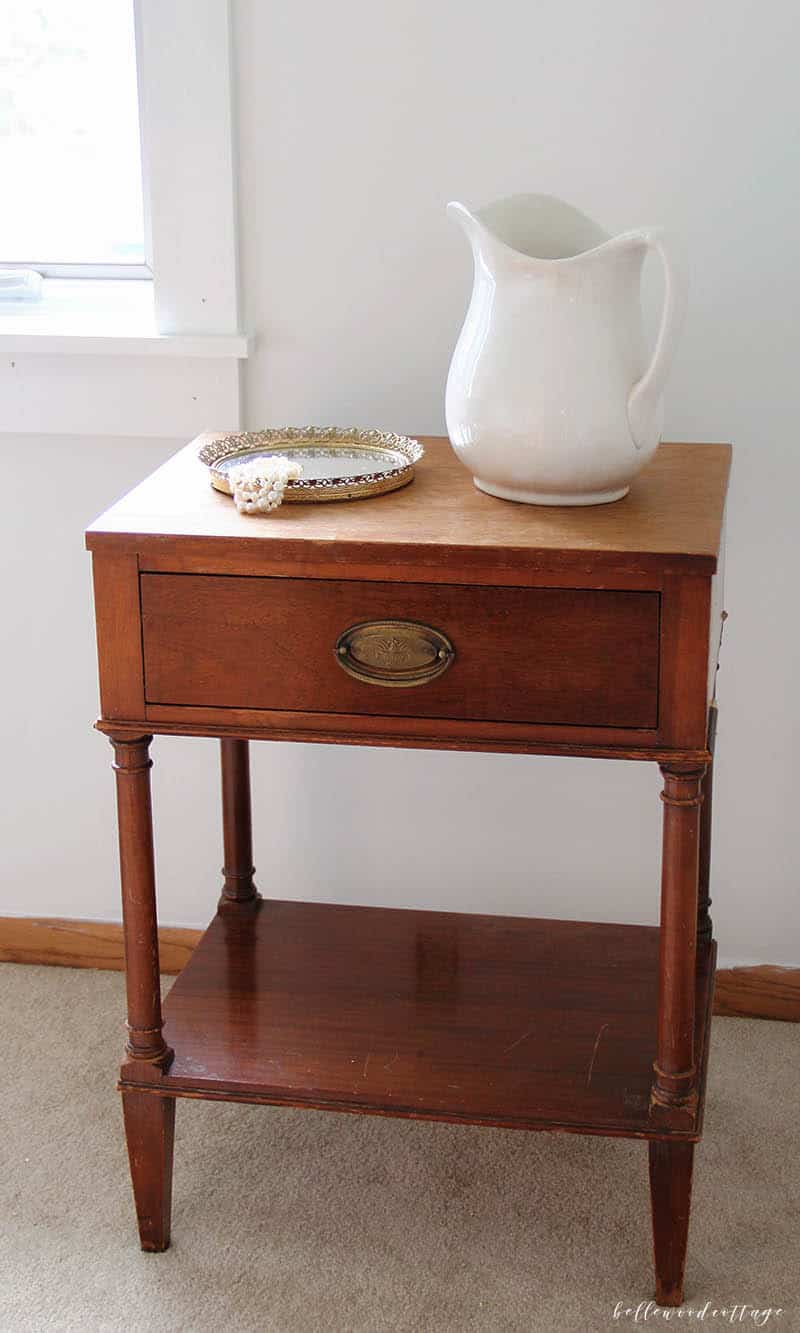 Now that we chatted a little bit about one of my recent vintage finds, I wanted to share a little bedroom update!
Bedroom update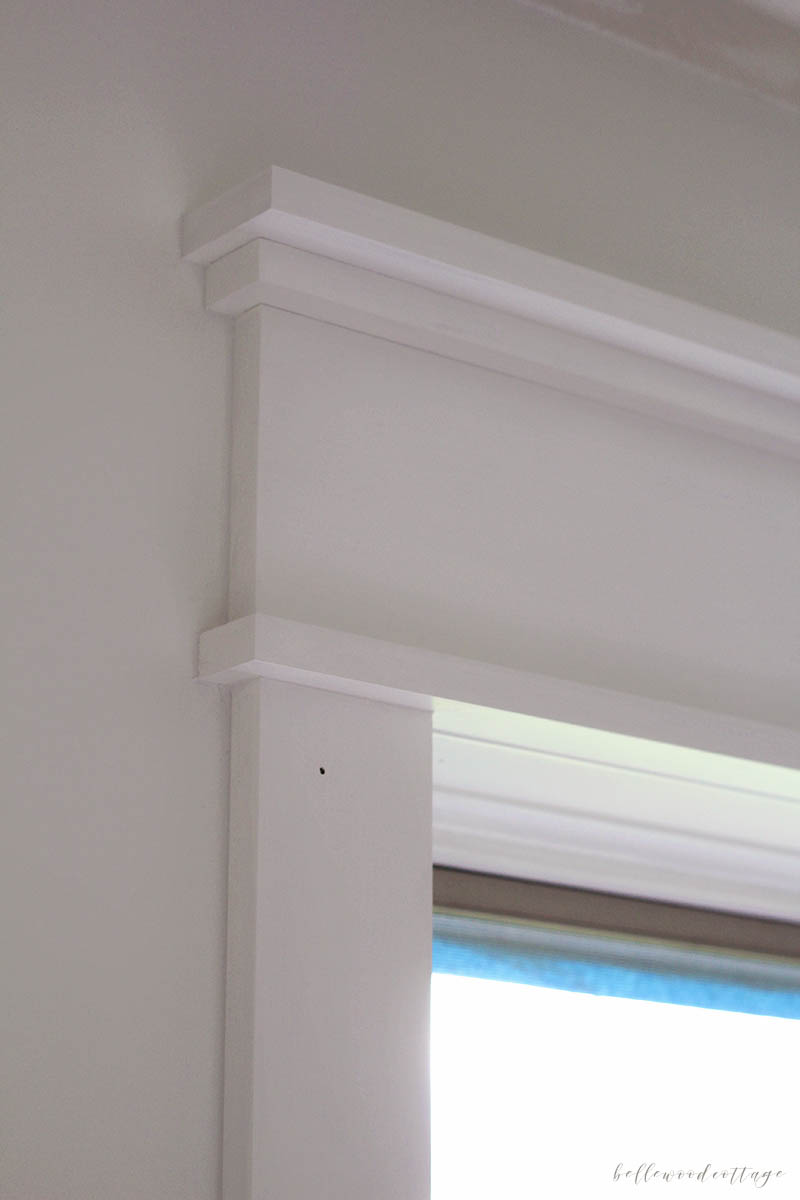 I learned how to caulk this week! And guys, it wasn't hard!
I was a little intimidated by the process of caulking trim (plus trying to figure out which kind to buy), but Ben and I decided to tackle this project earlier last week and I think it all turned out really well. And caulking is basically so much faster than painting, so that's a win right there.
We caulked all the baseboards first and then filled in around the new farmhouse trim we installed around the window.
Our baseboards (which are just those really boring standard cheap-o ones) look SO much better without a little crack running between them and the wall. Totally worth the time investment there.
I'm also so pumped about farmhouse window trim. We got it up and it was like instant charm happened. Bless the bloggers that thought of this idea.
Now if it would just stop raining every time I go to finish painting the window, I might actually be done with this room within the week.
Thanks for stopping by and reading this little update! I'd love to hear what projects you are working on these days, so share in the comments!
Save
Save