30+ of the Best IKEA Hacks
We all love a good IKEA Hack and this list of over 30 of the best IKEA Hacks is filled to the brim with inspiration, techniques, and creative ideas you'll want to implement in your own home. From IKEA card catalogs to window seats, desks to dressers and much more, there's so many ideas here you might be headed to IKEA before you even finish reading the post.
Please note that this post contains affiliate links which allow me to earn a small commission when a purchase is made at no additional cost to you. Read more here.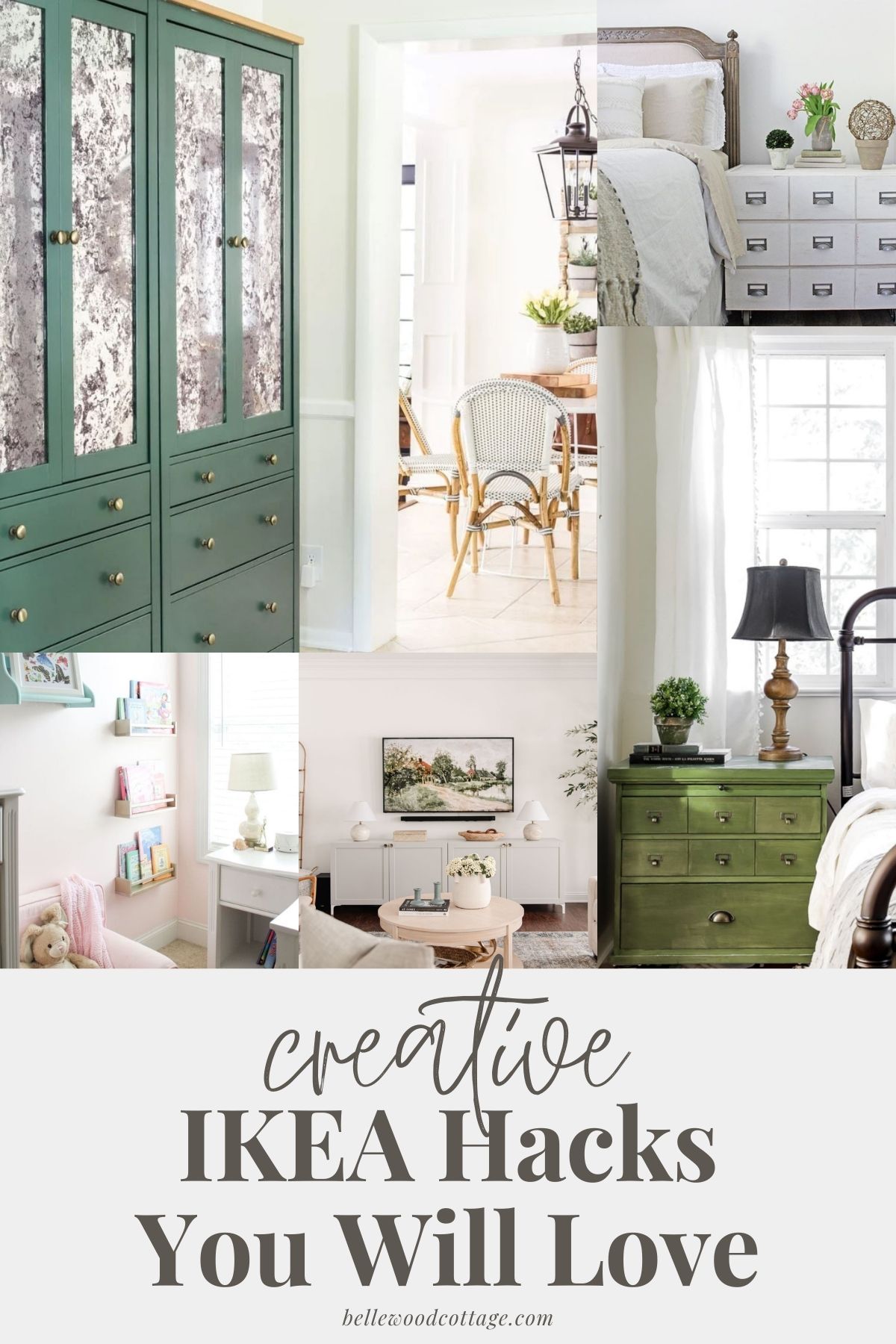 So, what is an "IKEA Hack" exactly? The premise is simple. Purchase a piece of IKEA furniture (or other home décor or kids items–no limits here) and customize it! The projects can be as complicated as retrofitting a bookshelf into a desk or as simple as adding a coat of paint.
How to Hack IKEA Furniture
My personal favorite projects are right in the middle. I love hacks that change up hardware, paint, and styling (maybe even those that require a power tool or two) and make basic IKEA furniture look luxury and high end.
Hacking IKEA furniture, whether the Kallax, Besta, Rast or something else, is a great money-saving hack too. Building furniture from scratch can be costly and time-consuming. You won't just need supplies, you'll need power tools too. That can get expensive and not everyone has the space for a woodshop either!
So, enter IKEA. They've already done the bulk of the work so take those basic bookcases and use them for the foundation of a majestic built-in (complete with crown molding if you desire). That basic dresser? It becomes a mid-century modern replica. What about the DUKTIG play kitchen? Well, there's almost too many amazing ideas to list them all (I'm thinking another post!).
What Is the Best IKEA Hack?
The best IKEA hack is both a project you'll enjoy working on as well as a final piece that will fulfill in a need in your home. Whether it's customizing a Kallax system or just painting a dresser to be the perfect color, I hope you use this list for inspiration and instruction as you tackle your own home DIYs and IKEA hacks!
Many of the hacks I included here include full step-by-step tutorials too. So, while there's a few that are pure inspiration, with most of these projects you can head to the featured blog, read the post, and start hacking your own IKEA pieces right away.
30+ of the Best IKEA Hacks
Luxury Pax Wardrobe System
This IKEA Pax Wardrobe System from @readmorehouse on Instagram is EVERYTHING. The long handles and detailed molding make the whole piece look so high-end. Not to mention super practical too. This beautiful wardrobe is definitely one of the best IKEA hacks I've seen!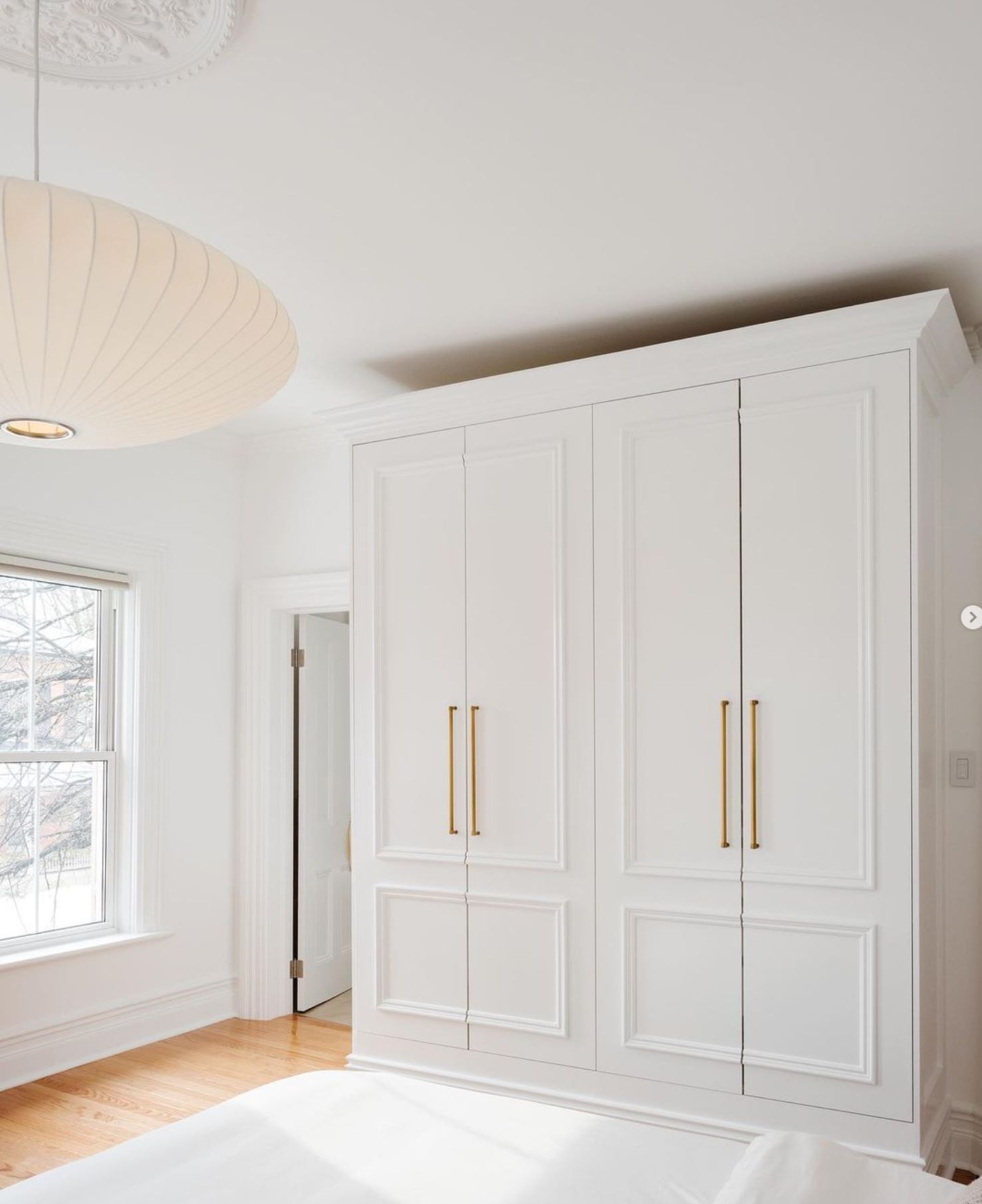 Hemnes Dresser Hack
Bland dresser? Use overlays to totally customize an IKEA dresser! This Hemnes Dresser Hack from Bless'er House walks you through every step.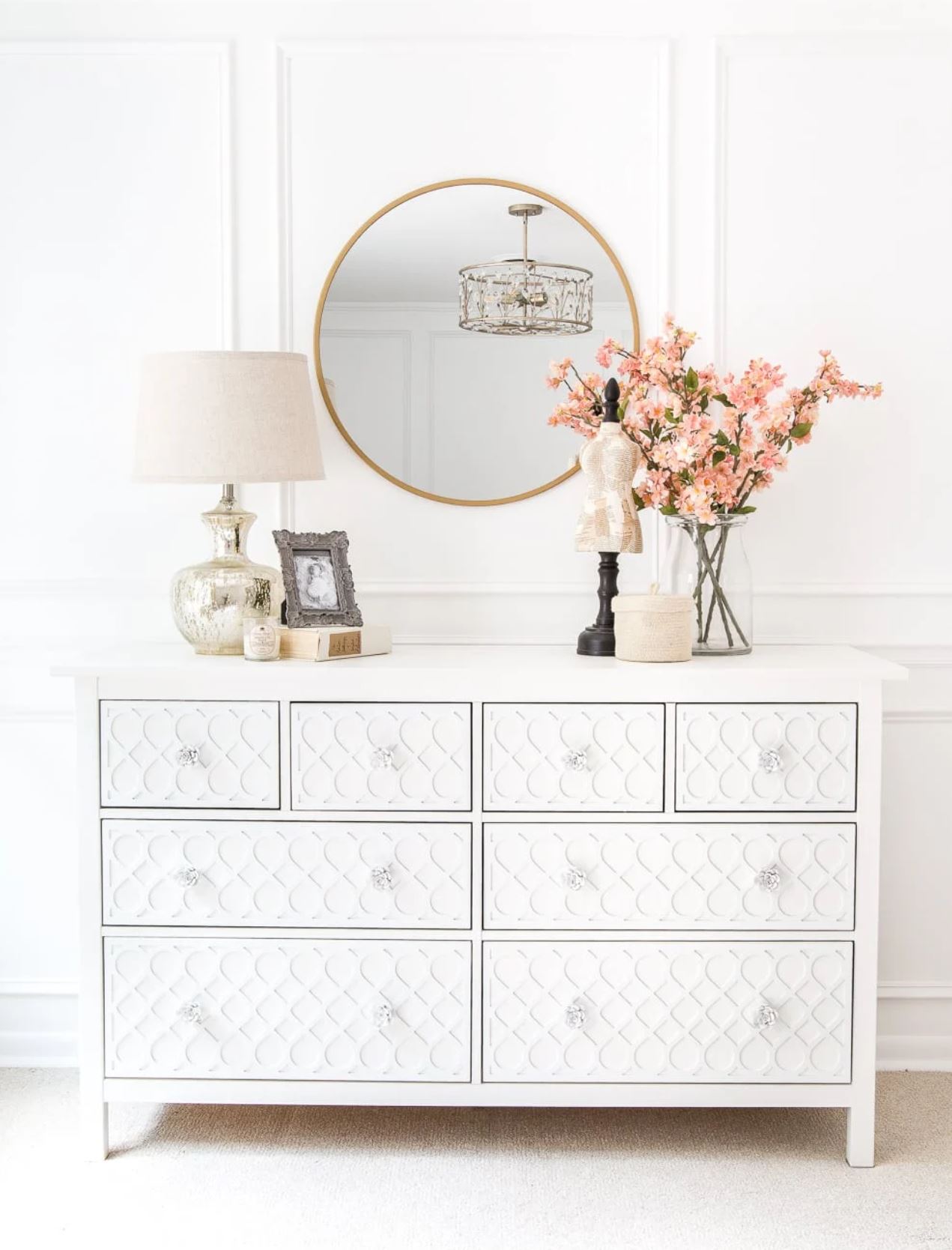 Kallax Card Catalog
I featured The Savvy Heart's Apothecary Cabinet/Card Catalog over on my Kallax Hacks roundup post too because it is soooo good. Vintage card catalogs are pricey (and hard to find). Why not just purchase a Kallax and customize it with card catalog pulls for a closed storage organization situation?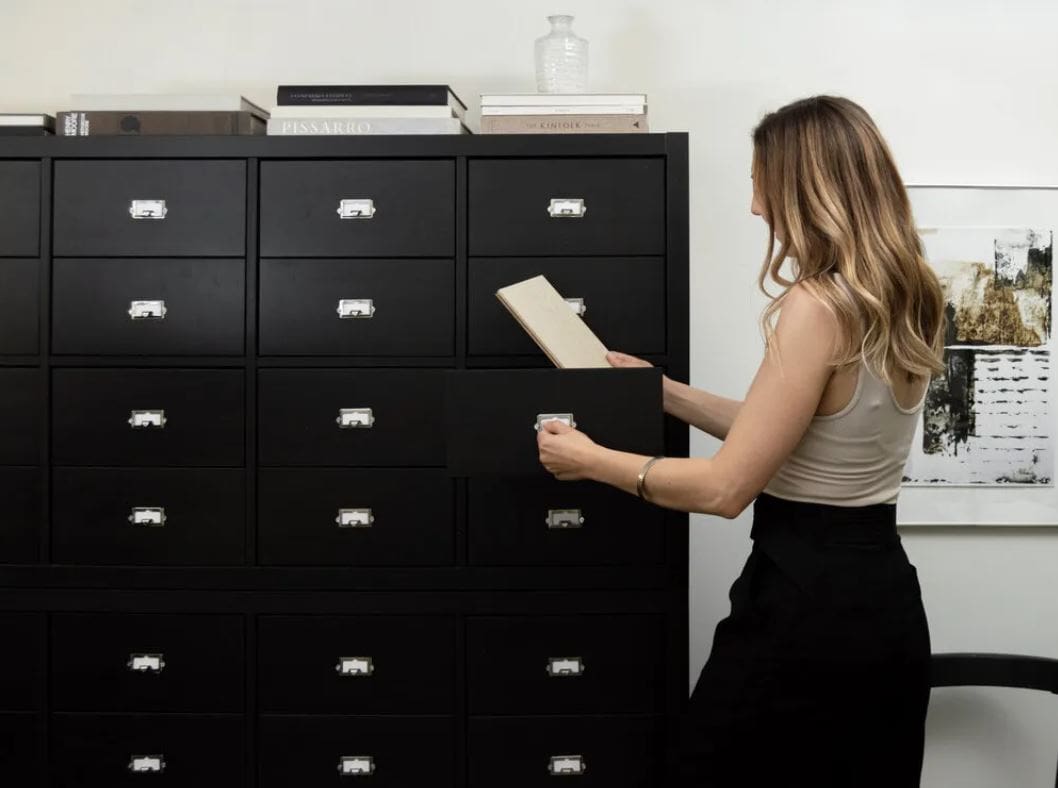 Paint IKEA Kitchen Cabinets
These pink cabinets from At Home with Ashley are goals! Read the step-by-step tutorial on how to paint IKEA Kitchen Cabinets for all the details on paint and techniques. Note that though Ashley suggests purchasing the Torhamn cabinet doors/drawers because they are made of natural wood, the tutorial also provides details on how to paint laminate versions too.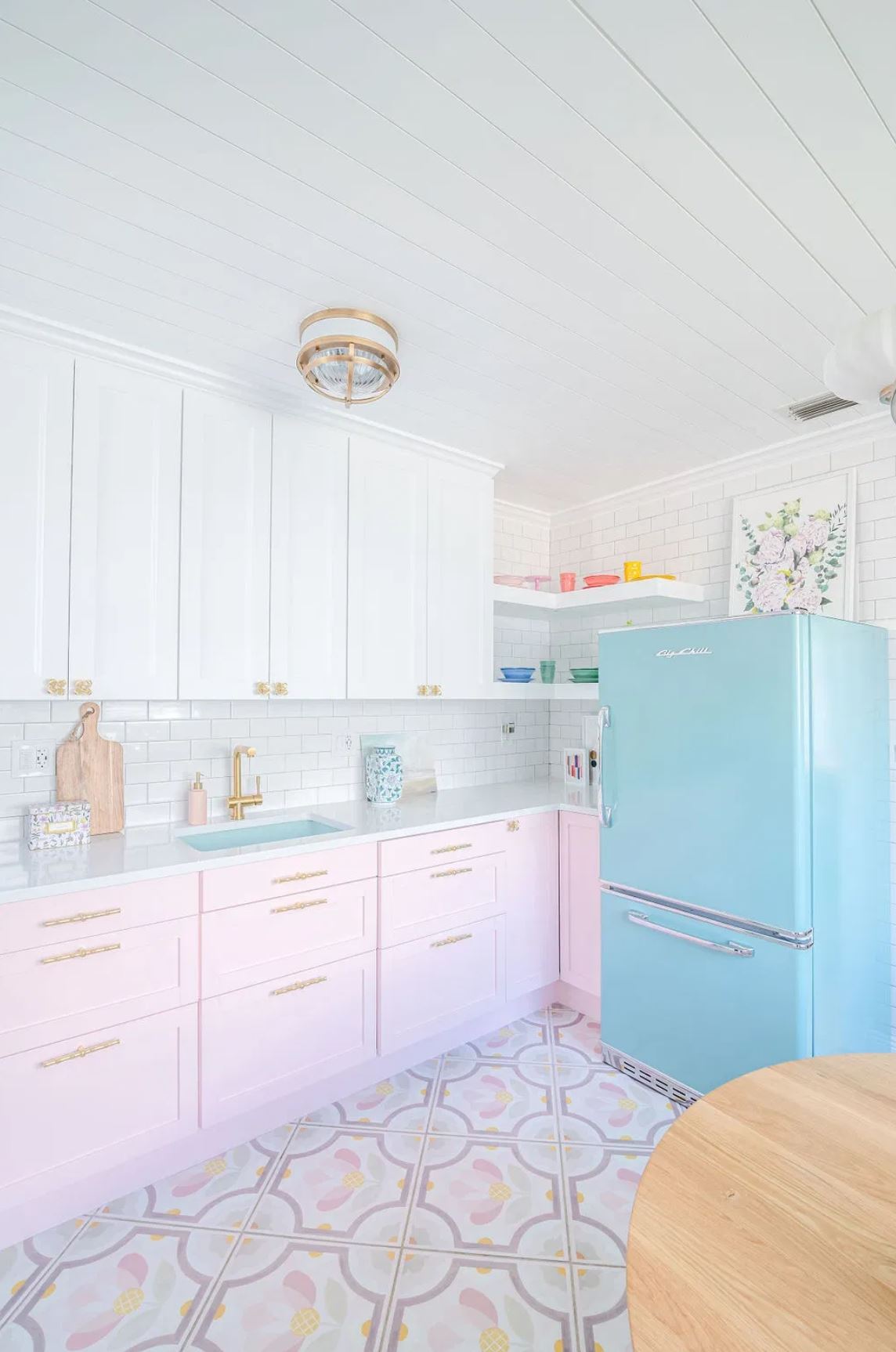 IKEA Besta Hack (Paint it!)
Changing up the paint color is one of the best ways to make IKEA furniture look high-end. This IKEA Besta Hack from Caitlin Marie Design includes painting tips for painting the slick surface of IKEA laminate furniture.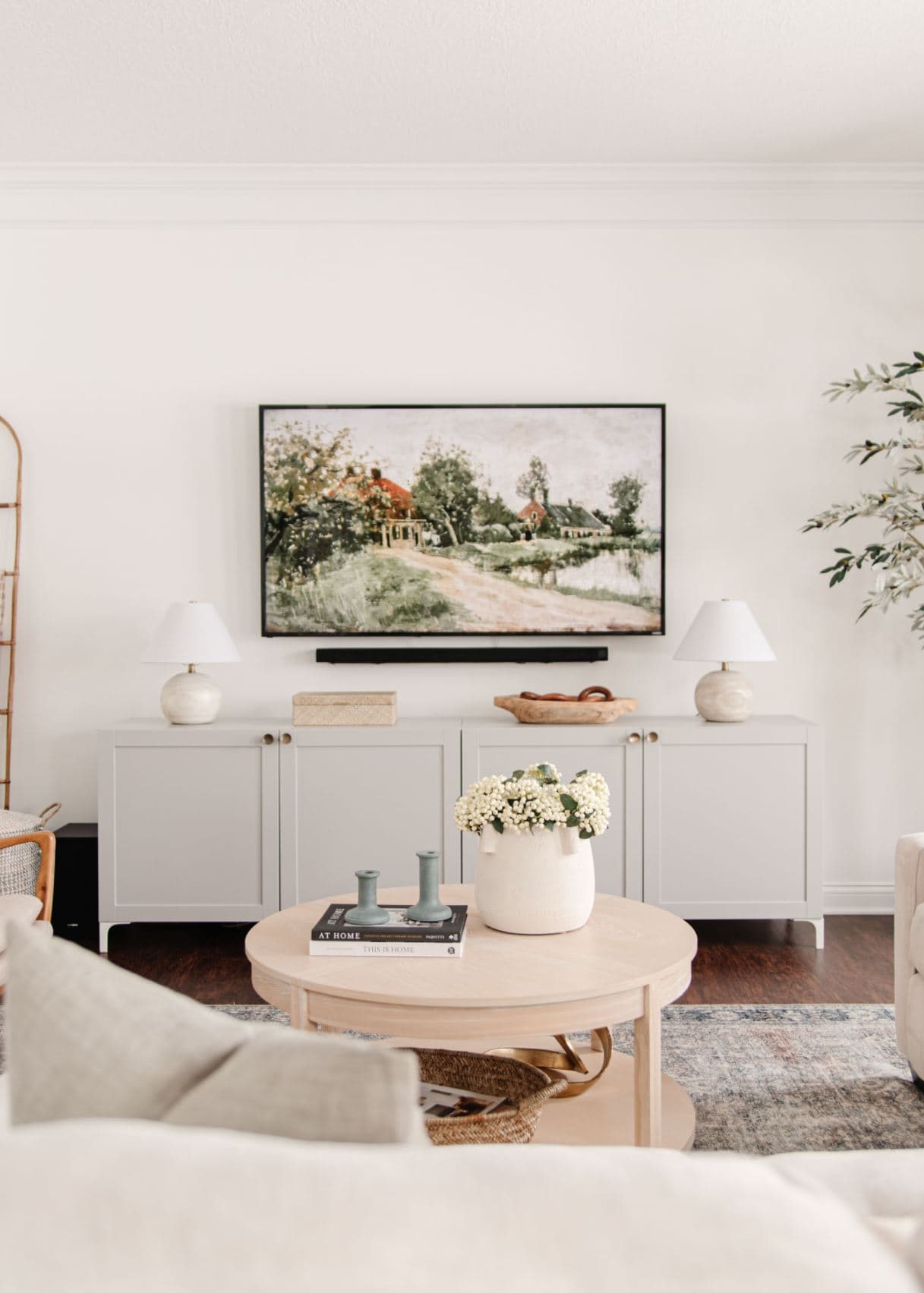 HAVSTA Cabinets with a Marble Slab
I remember when Cami from Tidbits first posted this hack, I fell in love! In this IKEA HAVSTA Cabinet Hack Cami used a marble slab to customize the Havsta step-back cabinet design and the gorgeous result speaks for itself.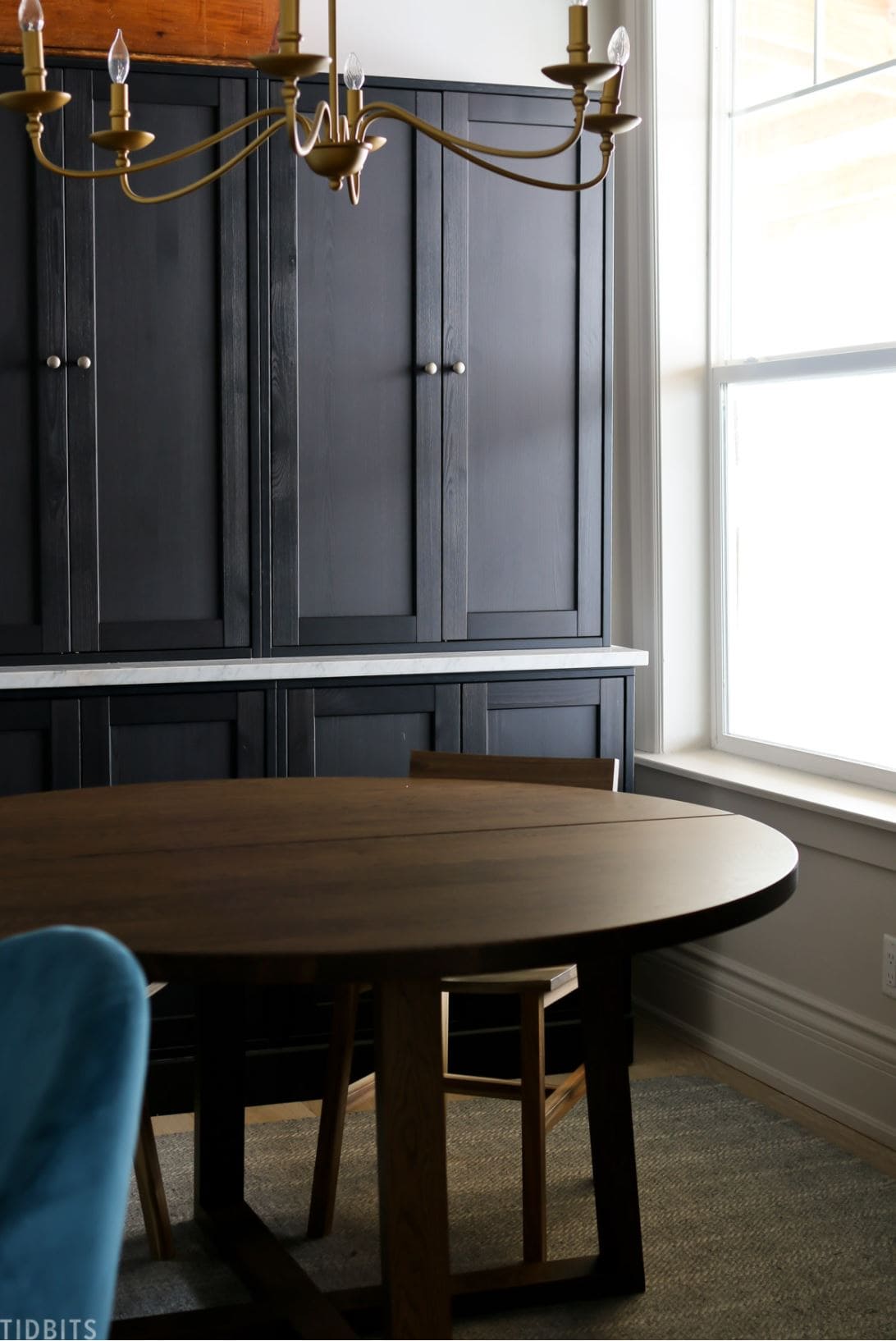 IKEA Pax Built-Ins
These IKEA Pax Built-Ins from Details by Shelby are farmhouse style perfection. The addition of the shelf and bench adds practicality and additional storage. Love this one!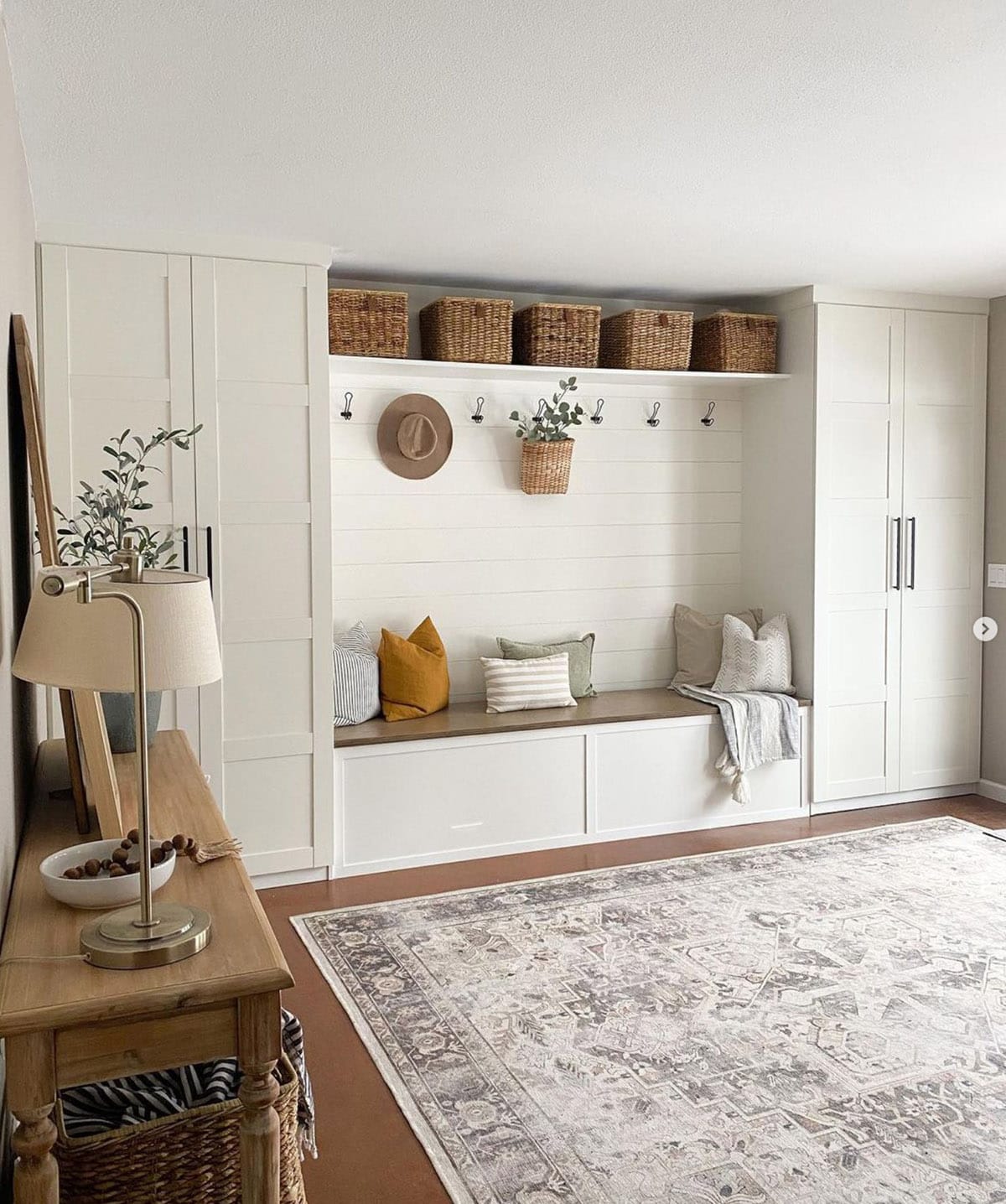 Malm Hacks with New Hardware
These IKEA Malm Hacks (there's two within the post!) from The Pink Dream are a great example of what can be done by simply adding hardware. If you aren't ready for an intense DIY hack yet, start small and transform a dresser with luxe hardware. Gorgeous!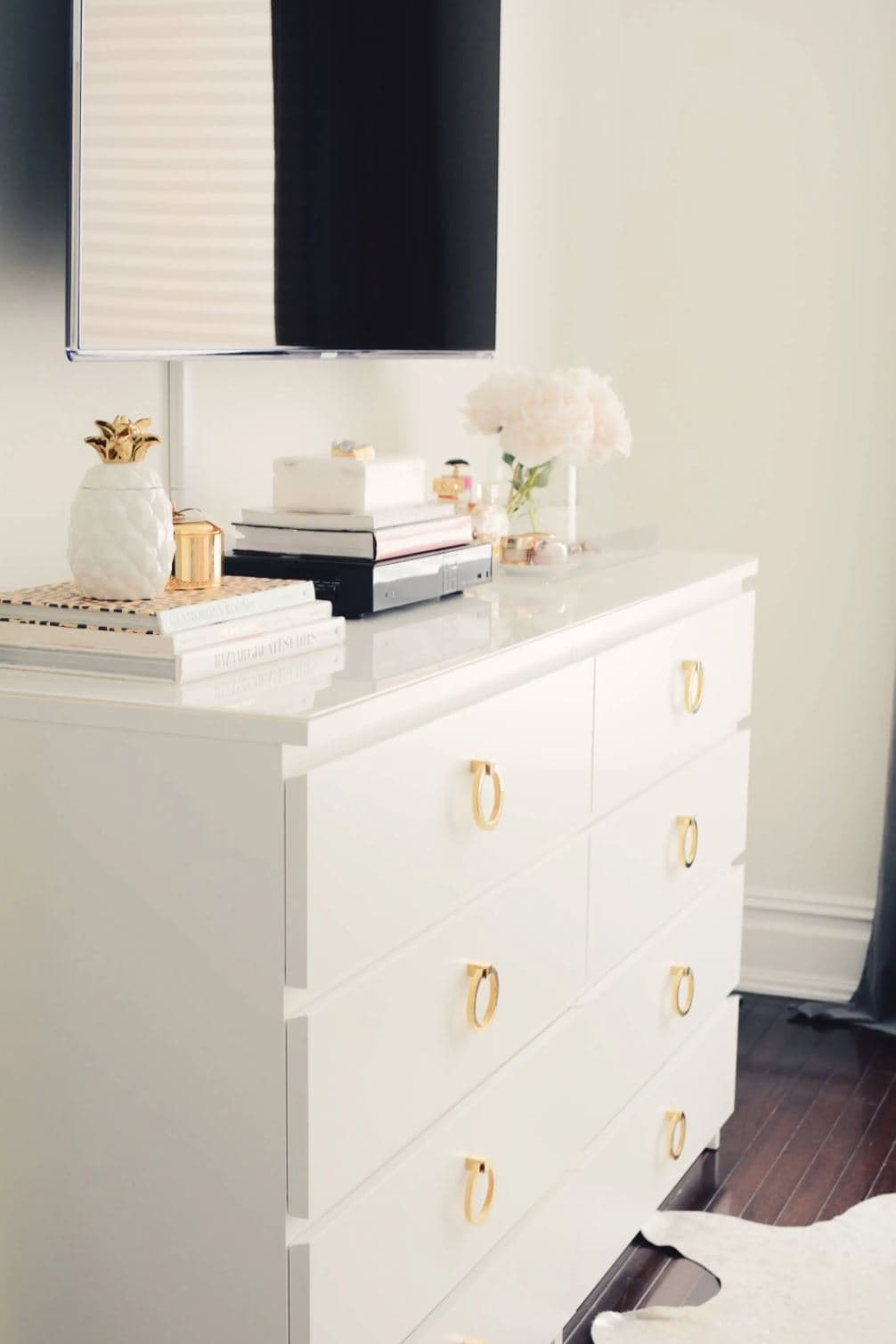 IKEA Spice Rack Bookshelves
The inexpensive spice racks IKEA carries are perfect for far more than storing spices! Use the Spice Racks as Bookshelves like this hack from The Turquoise Home. Want more spice rack inspiration? Check out my list of over 21 Spice Rack Hacks.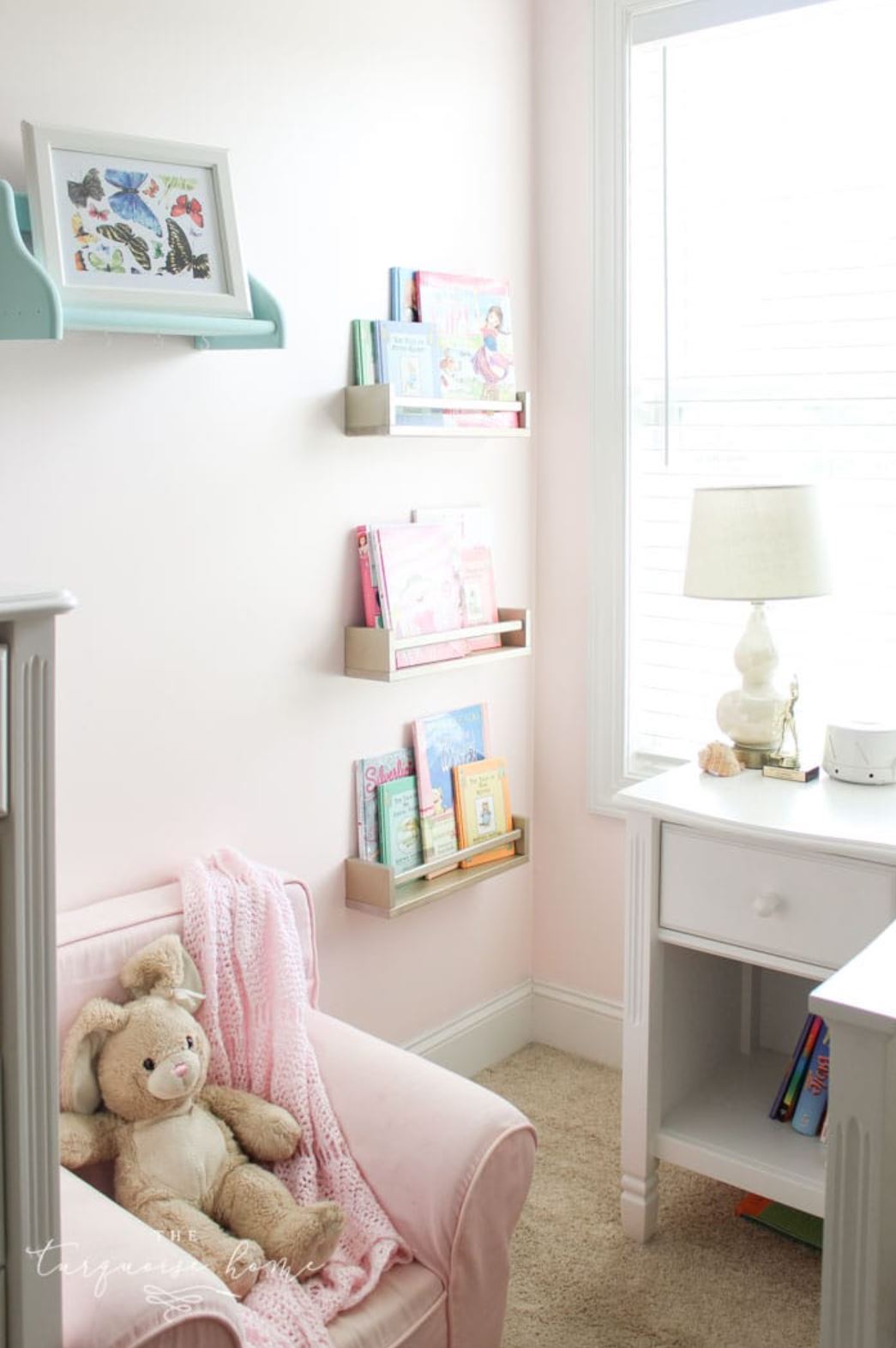 Tasseled Curtains
An extended bath in Oxiclean and the addition of pretty tassel trim transformed these IKEA Curtains in this easy hack from She Holds Dearly.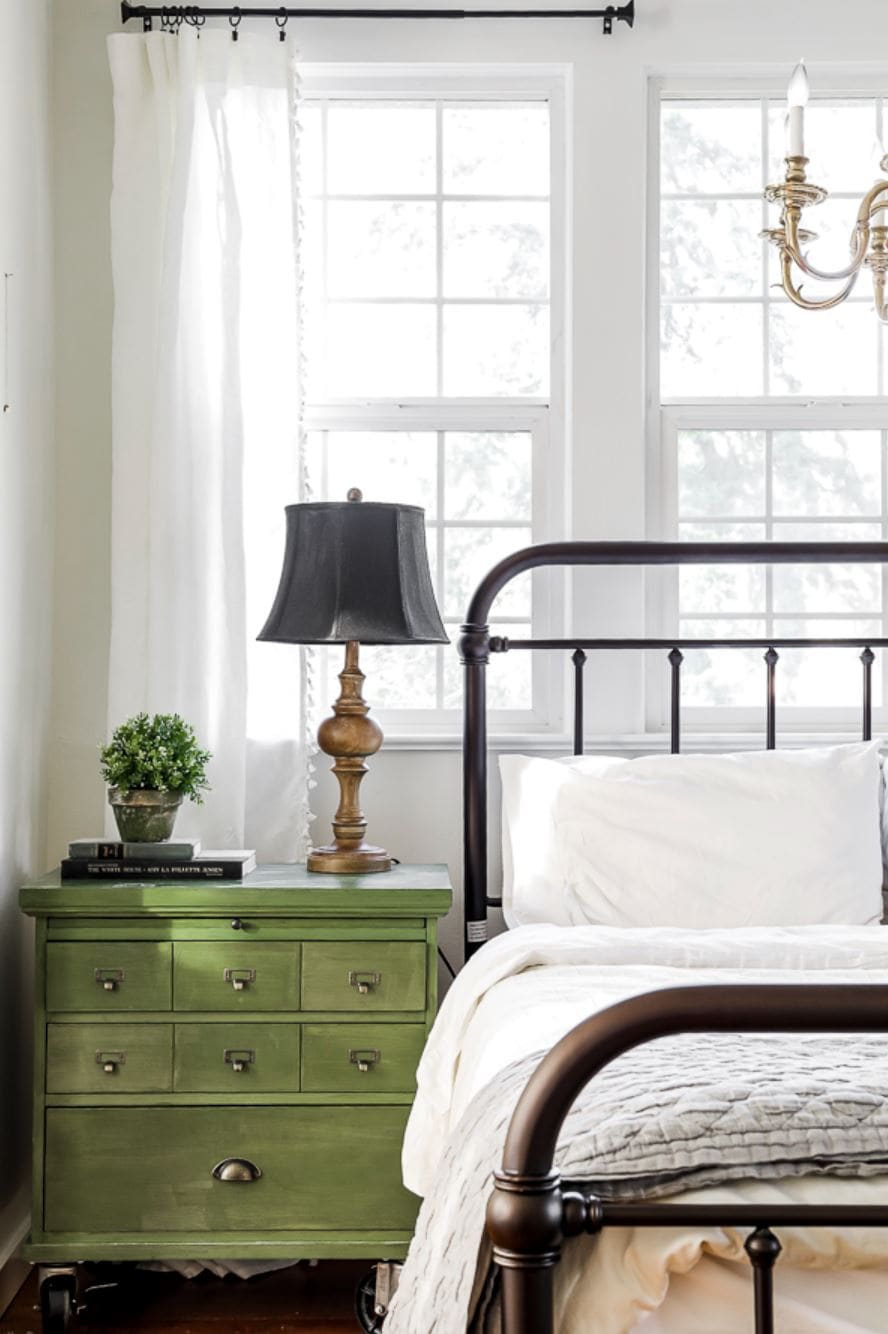 Built-in IKEA Bookcases
These Built-in IKEA Billy Bookcases from A Beautiful Mess look so incredibly custom! If you are looking for ideas for creating your own built-ins with IKEA furniture, check out this tutorial.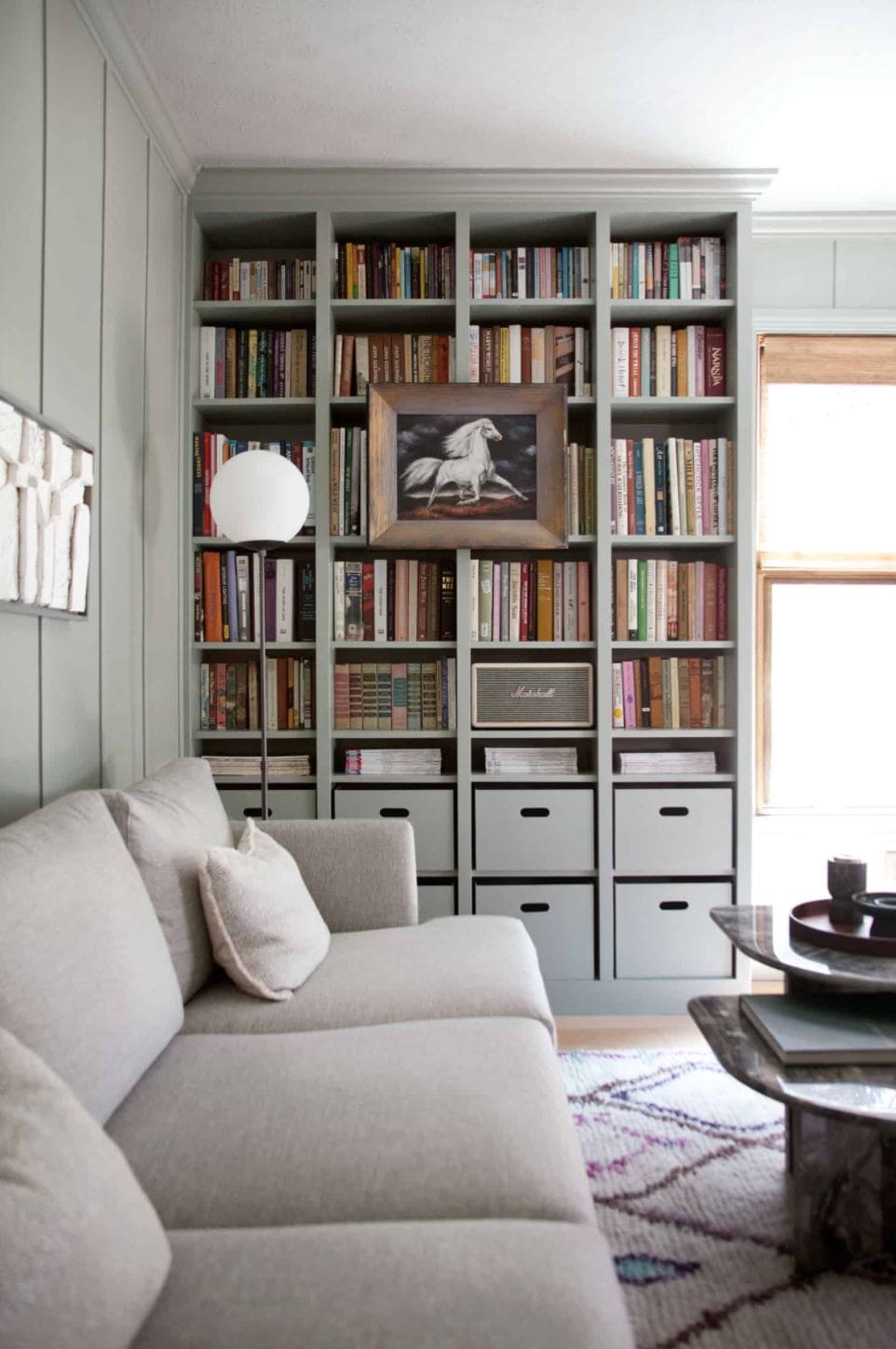 IKEA Besta Hack
This Fluted IKEA Besta Sideboard from A Beautiful Mess is going to be a labor of love, but look how pretty! Removing the legs and adding half round molding is the basis of this hack.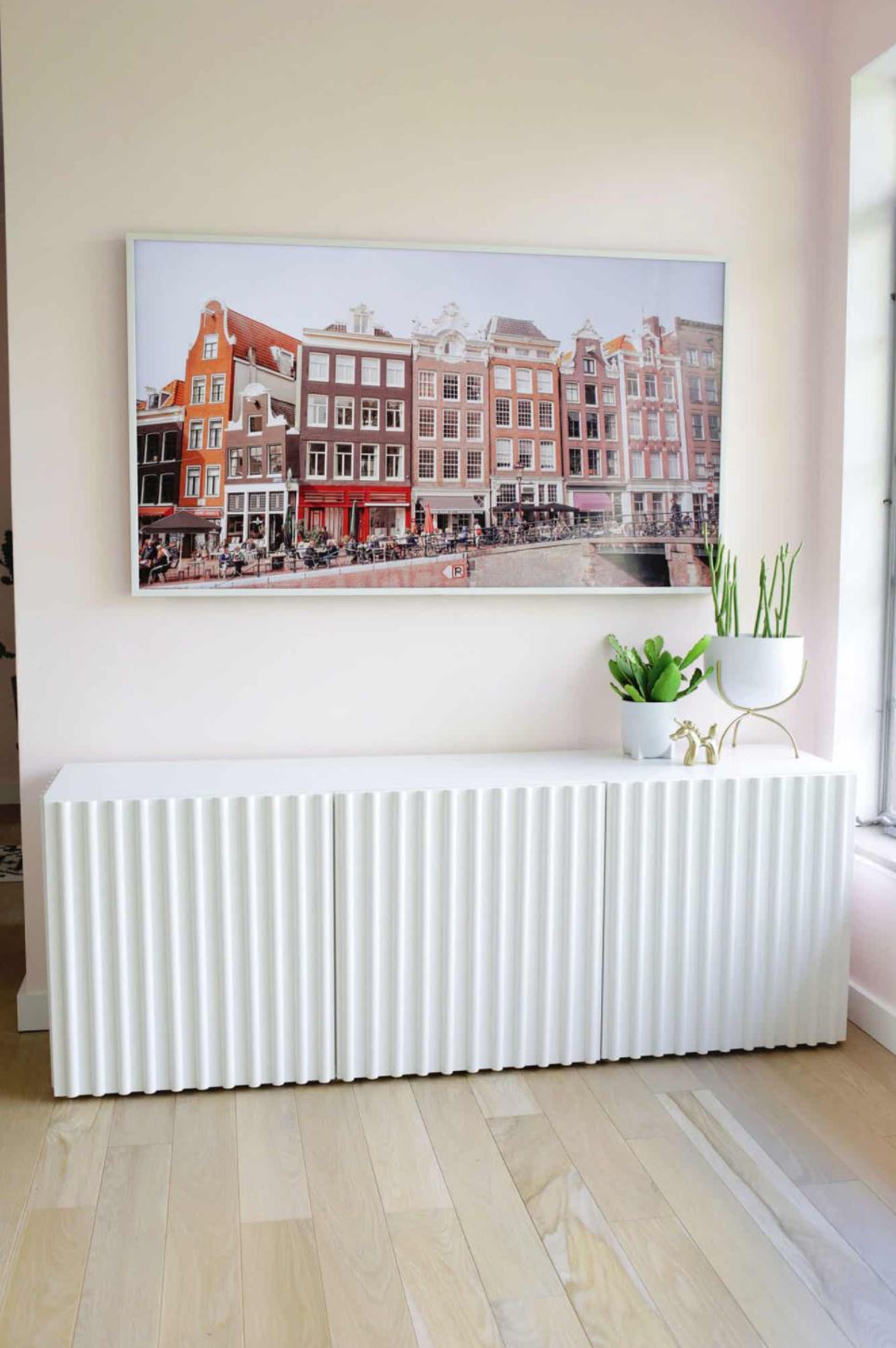 IKEA HAVSTA Built-ins
Another great built-in hack, this IKEA Havsta Built-In Hack from @reynoldsresidence on Instagram features tongue-and-groove planks in the back which really levels up the look.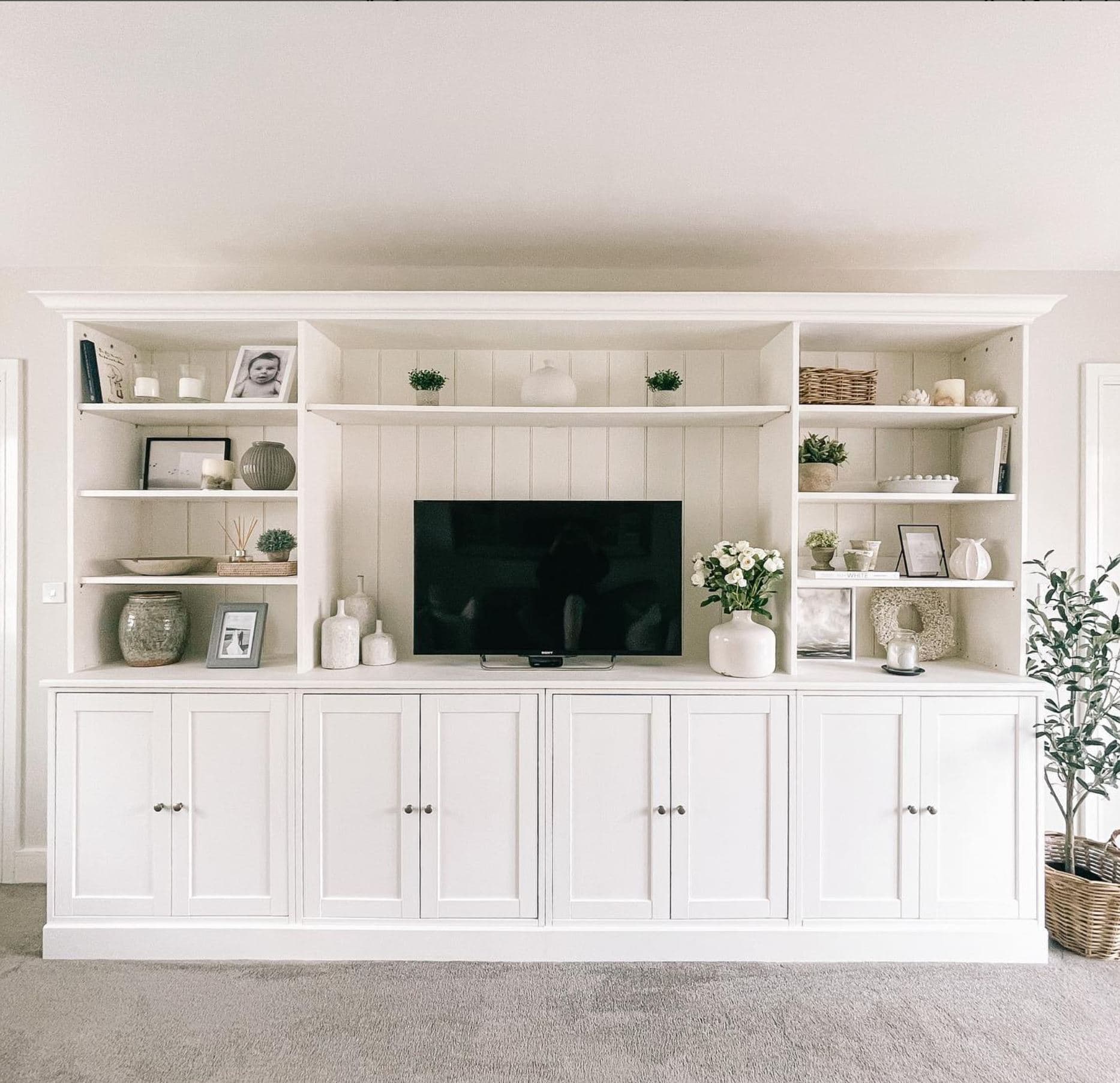 Pantry Storage Cabinets with the IKEA Hemnes
I love this one! This IKEA Pantry Cabinet Storage from Bless'er House is customized with antique mirror window film and green paint. Plenty of storage for food and miscellaneous kitchen goods.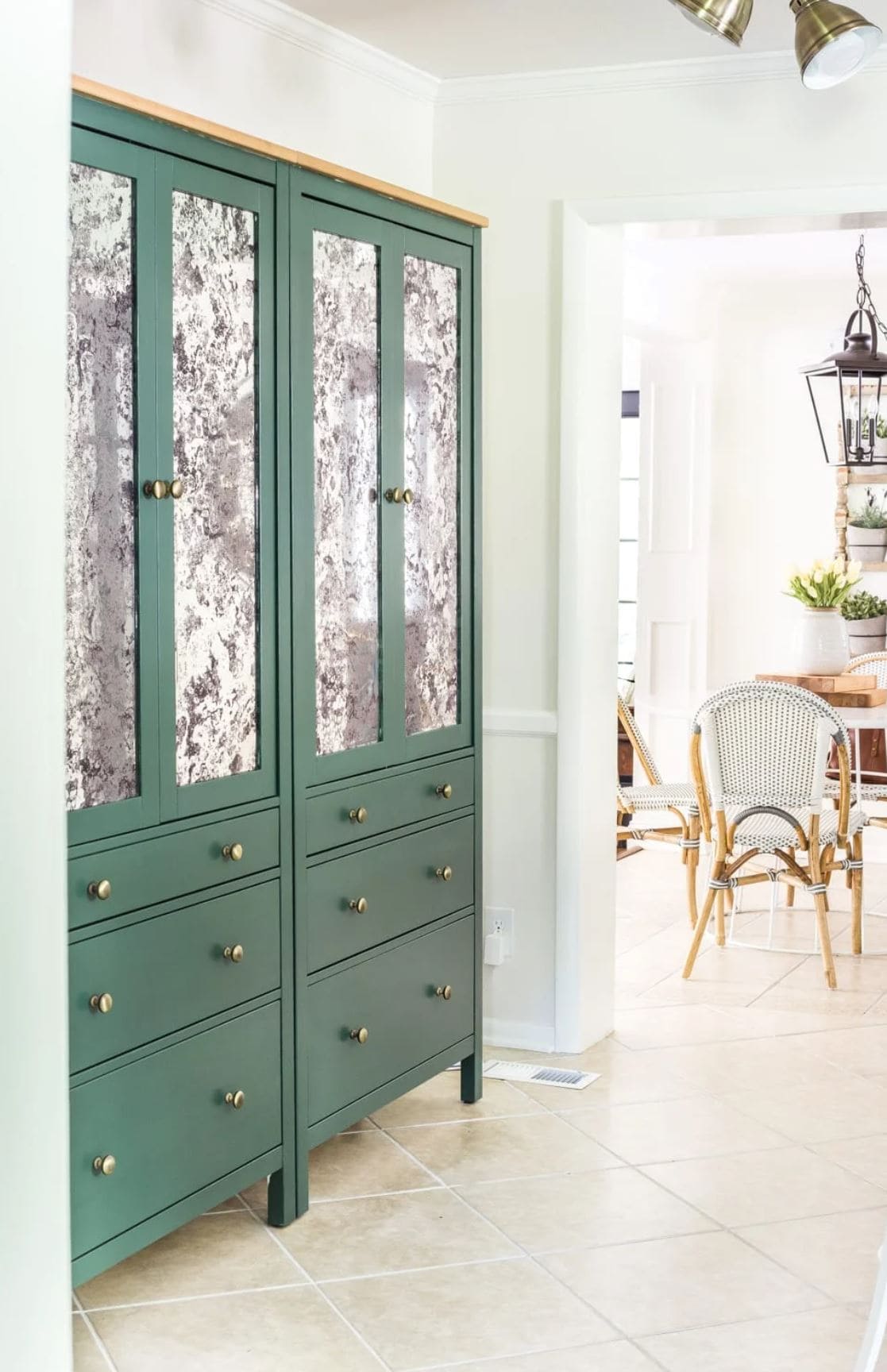 Alex Desk Hack
Start with the IKEA Alex drawers and build a desk! Check out this Reel with Jyll Mackie's IKEA Alex Desk Hack.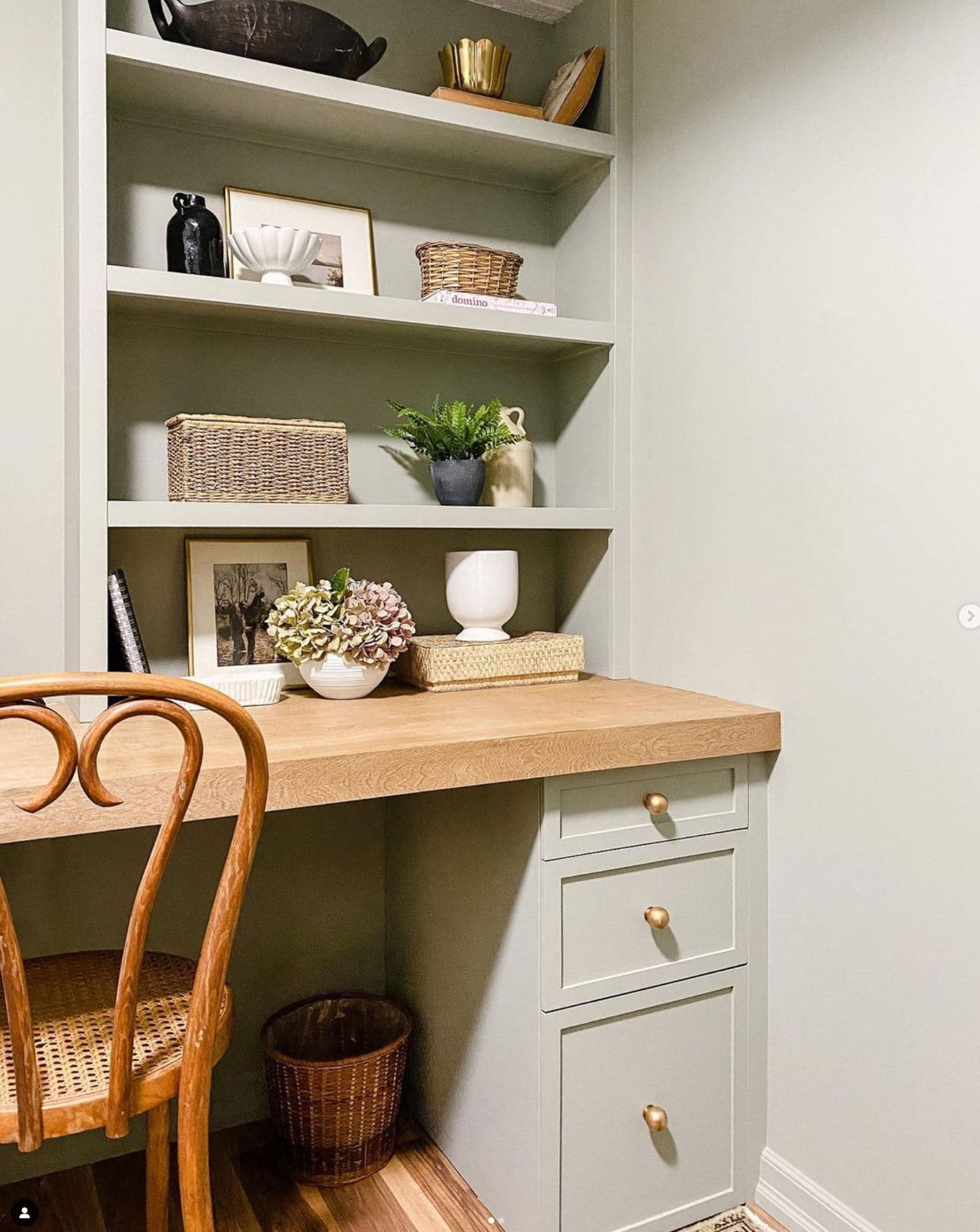 Tufted IKEA Karlstad Cushions
Want to make your couch a little more custom? Try this tutorial for How to Tuft IKEA Karlstad Cushions from Oh Everything Handmade.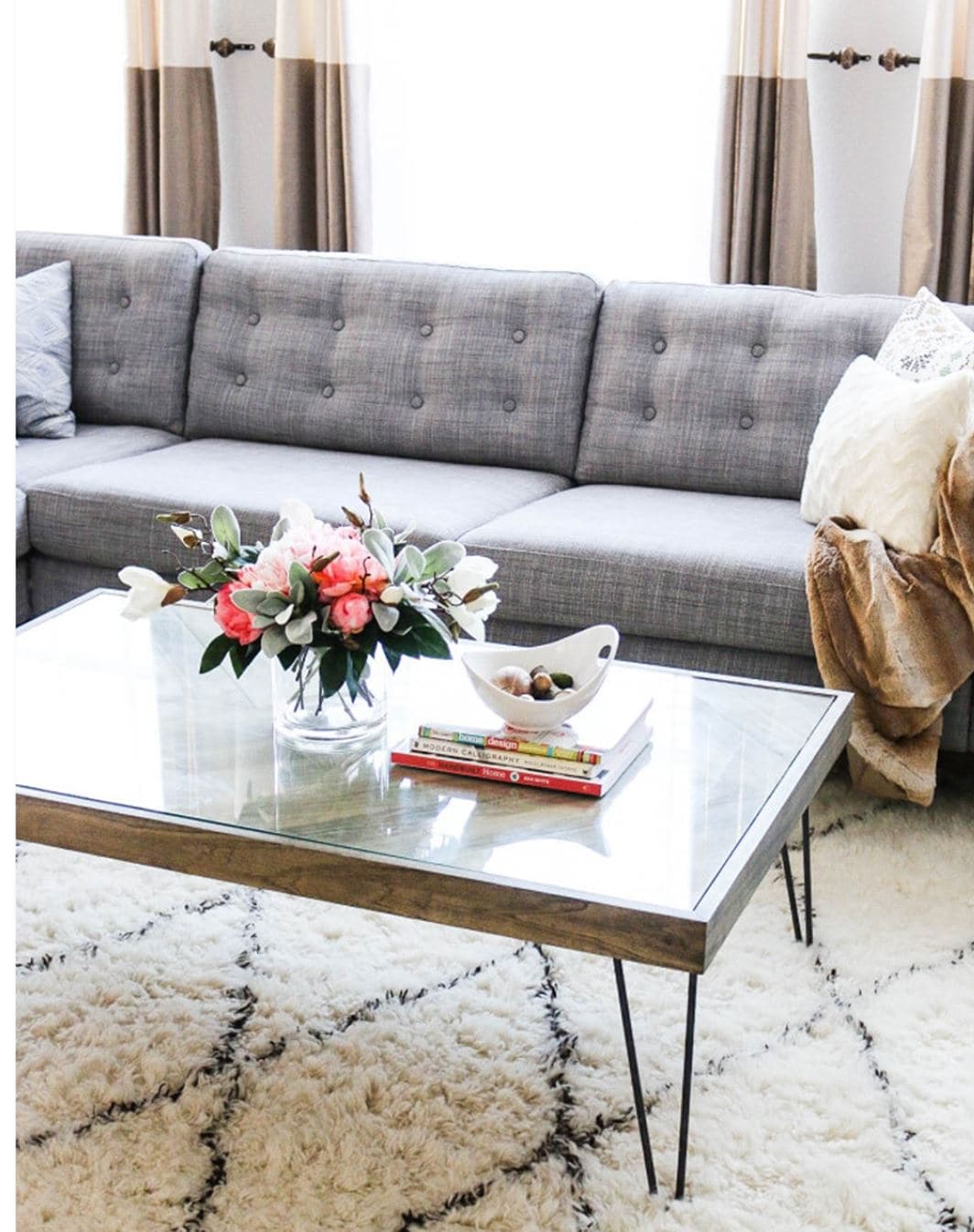 Rast Nightstand Hacks
The IKEA Rast is a super-basic piece, meaning you can take it any direction you wish. These IKEA Rast Nightstands from Sincerely Marie Designs are a practical hack that levels up the original design.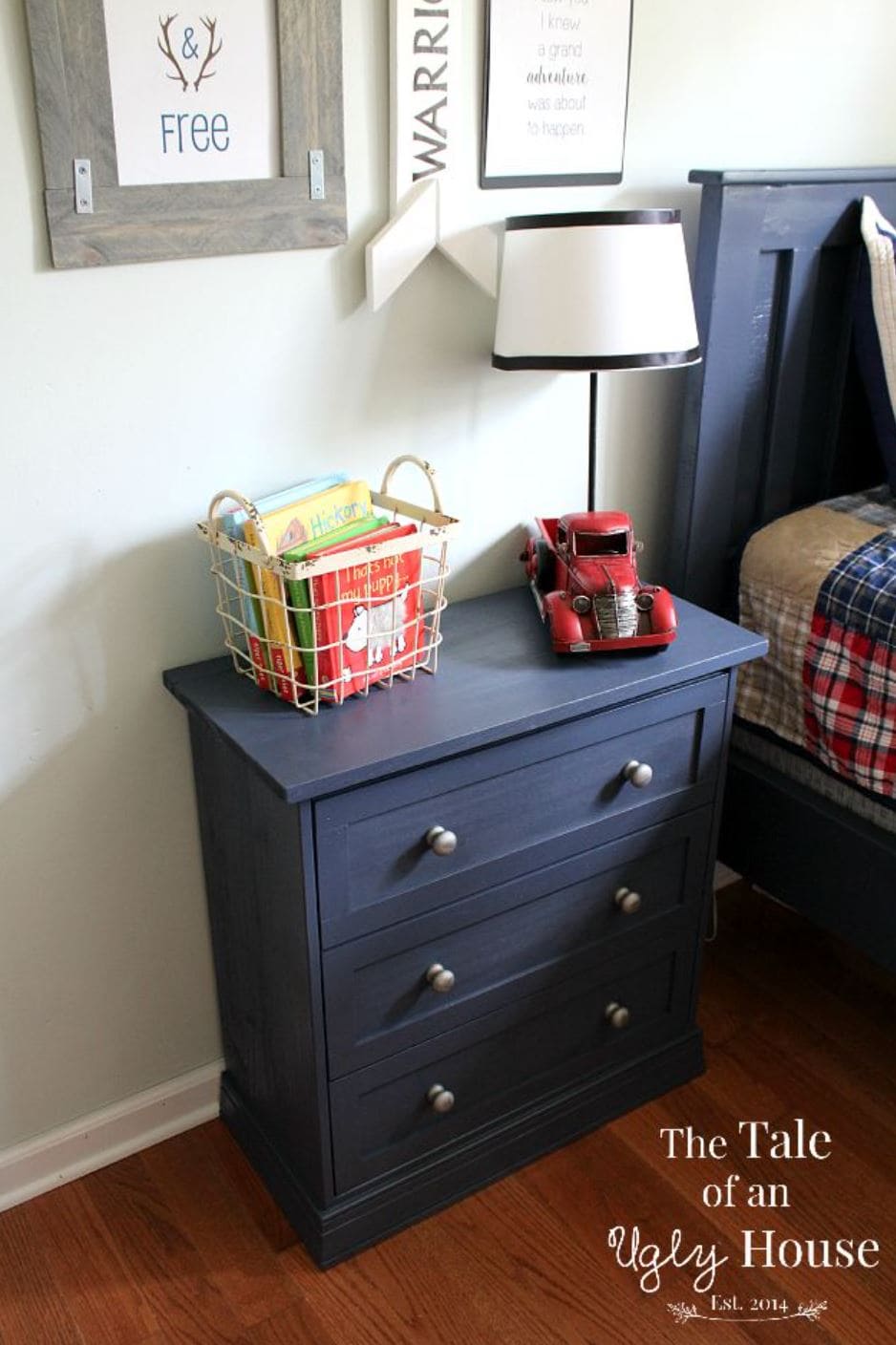 ALEX Shelf Vanity Hack
Small space? No problem. Try this EKBY ALEX Vanity Hack from A New Bloom for a minimal vanity that'll fit easily in smaller rooms.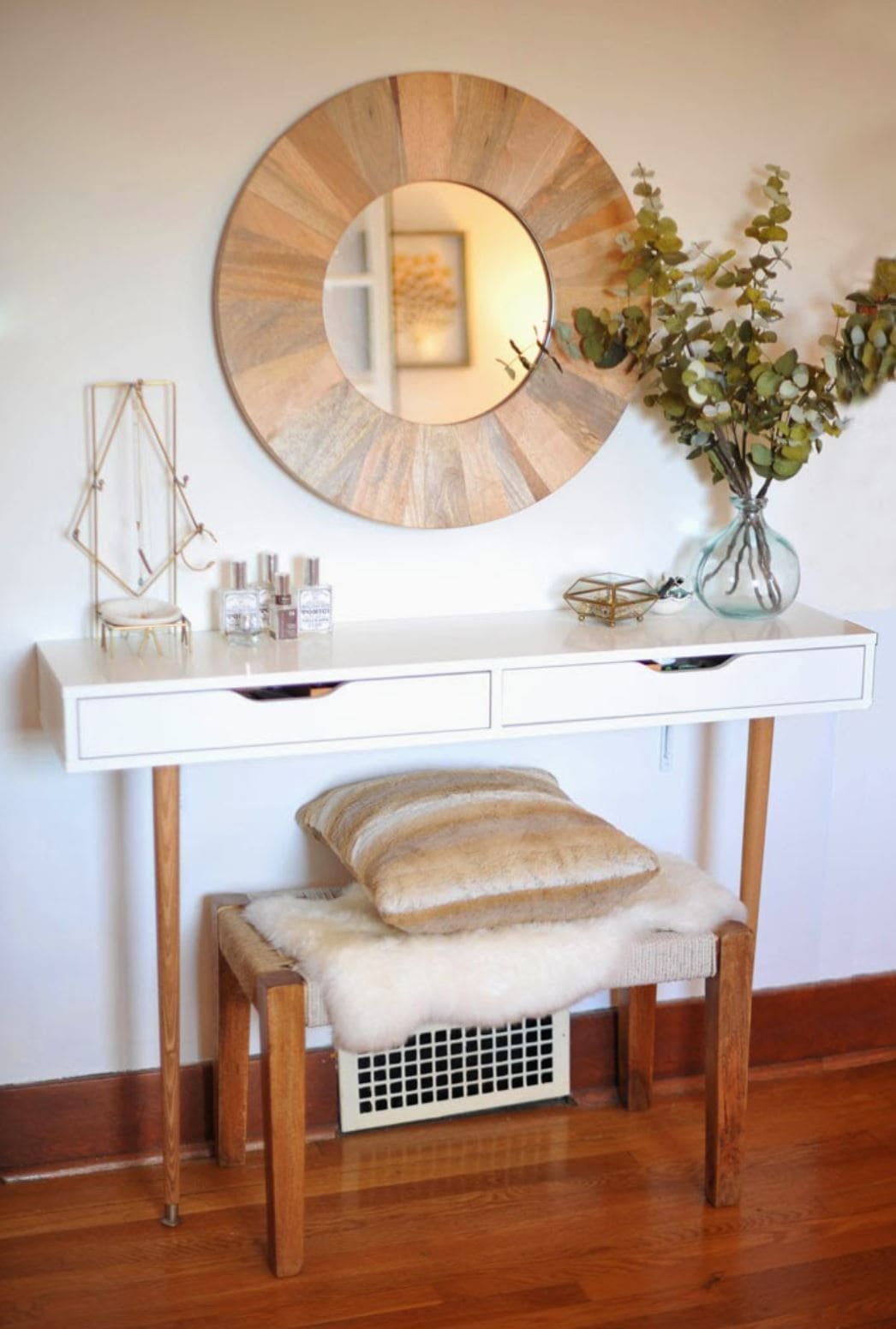 Custom Cork Board Organizers
Grab some plain circular cork boards from IKEA and use them to display favorite memories or stay organized with this Custom Cork Board Organizers tutorial from Oh Everything Handmade.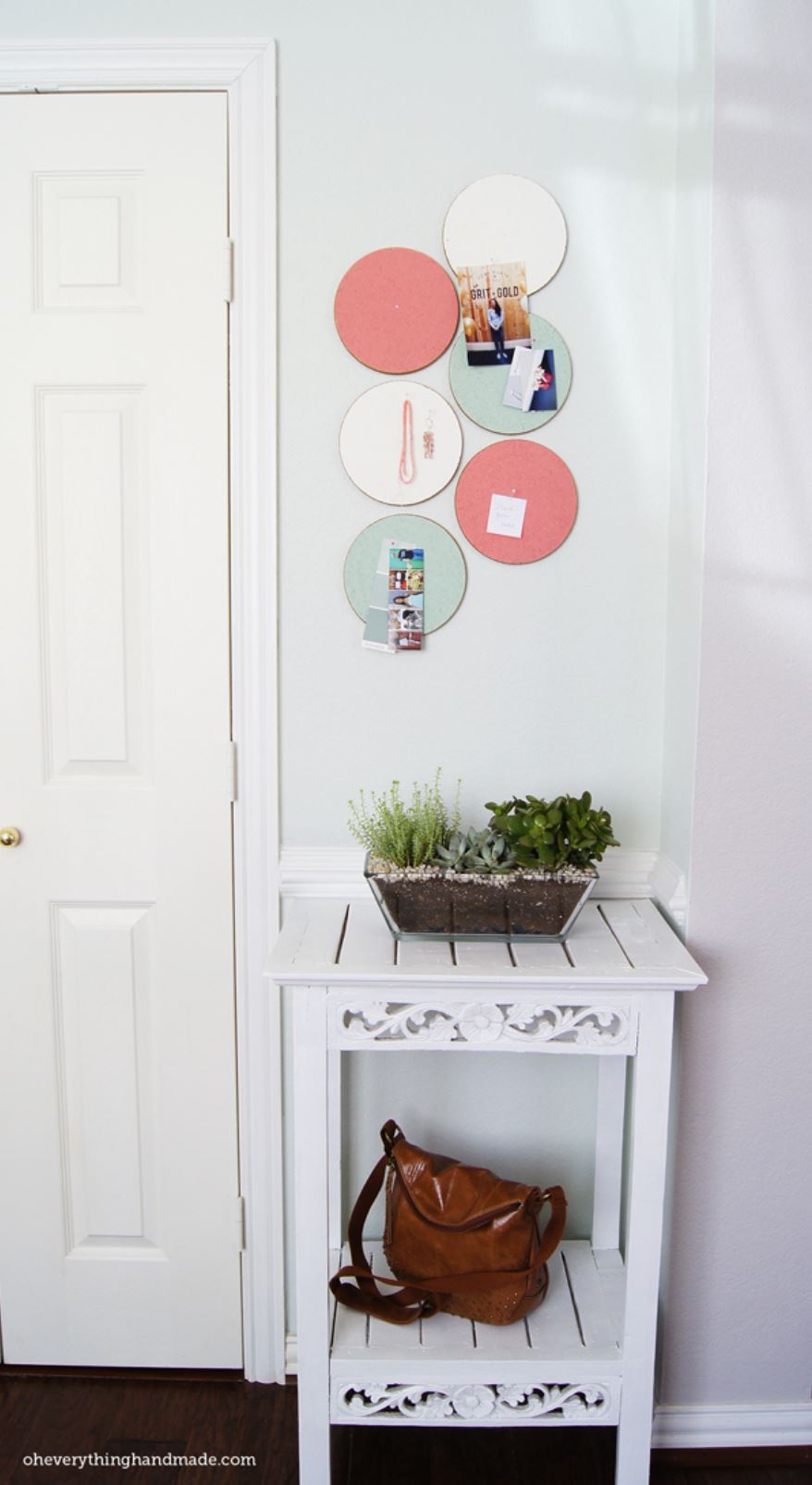 Mid-Century Dresser with the IKEA Rast
Use the IKEA Rast as the starting point for a mid-century dresser with this Mid-Century IKEA Rast Makeover from Sincerely Marie Designs. With paint, stain, and the addition of some beautiful tapered legs, this hack is a total transformation!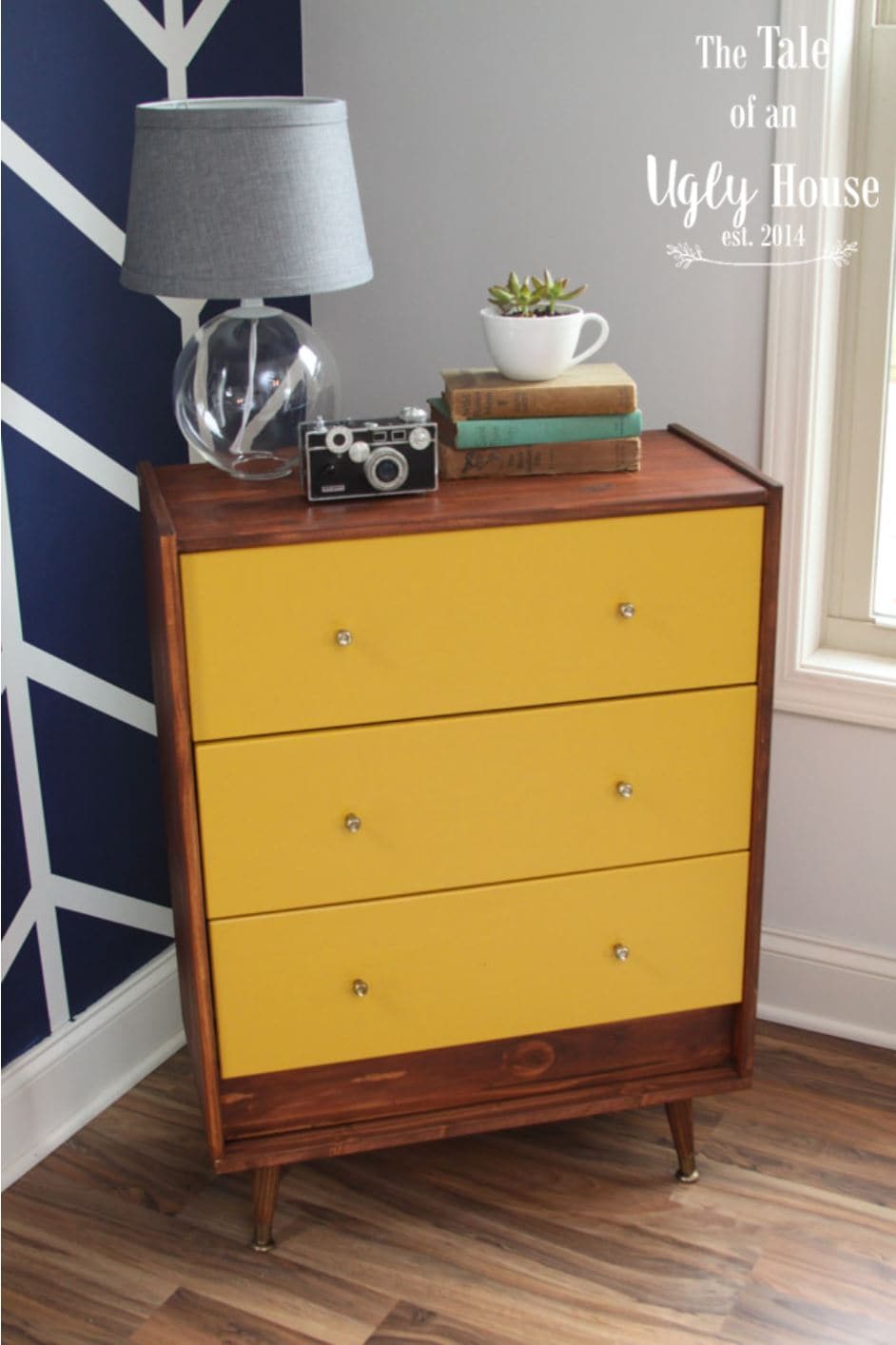 Bekvam Step Stool Makeover
Choose an unfinished Bekvam Step Stool and make it your own like this IKEA Bekvam Step Stool makeover from Lovely Etc.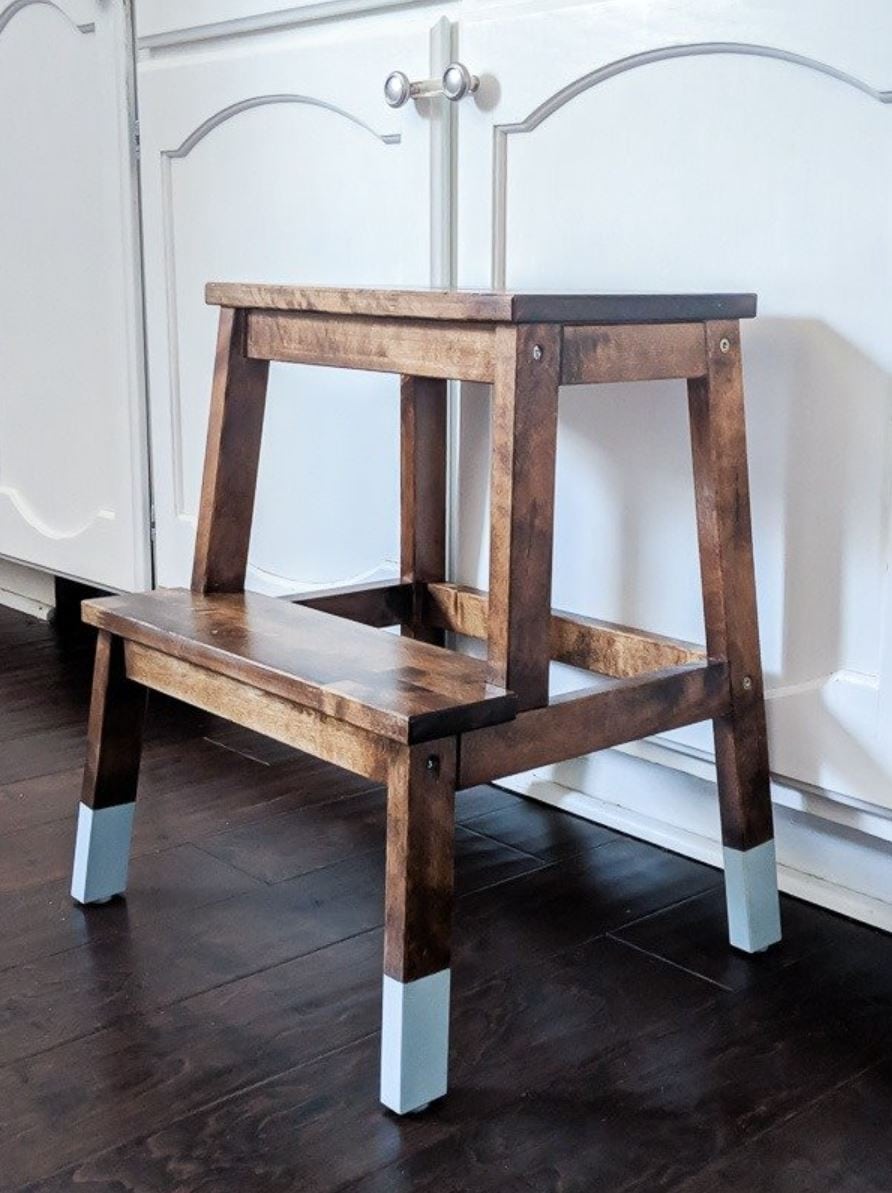 IKEA Play Kitchen Hack AND Fridge
There's no shortage of awesome IKEA Play Kitchen Hacks, but this IKEA Play Kitchen and Fridge from Mrs. B Organized is a huge favorite of mine because hiii, cute lil fridge! Made from a simple mini Billy bookcase. If you love the Pottery Barn Play Kitchens, but don't feel like handing over the cash for one, this little hack is a more budget-friendly DIY you will love!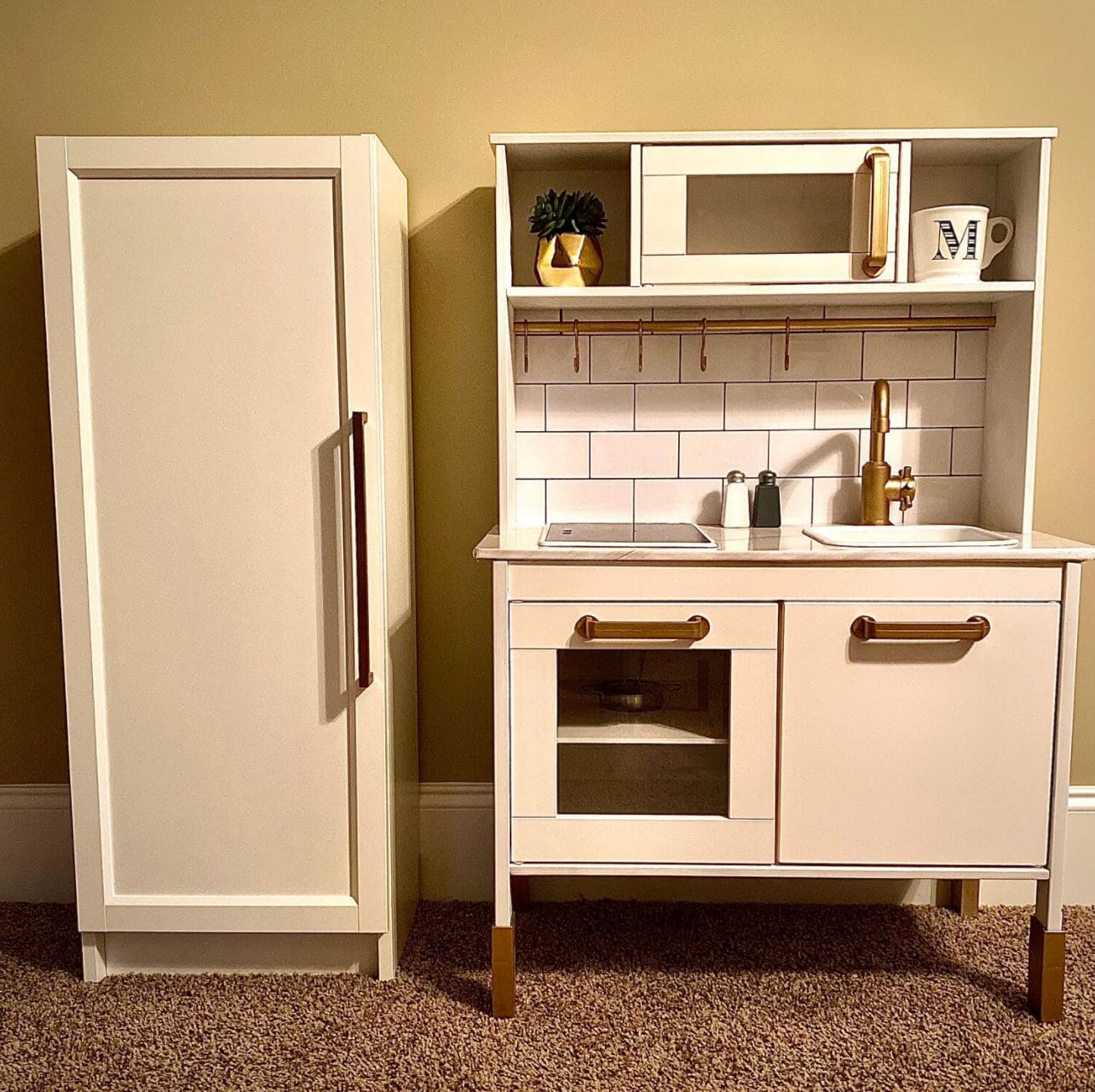 IKEA Rast Nightstands
Sturdy nightstands with plenty of storage are a must-have in any bedroom and the IKEA Rast is up for the job. Check out this IKEA Rast Nightstand Makeover from Simply Beautiful by Angela.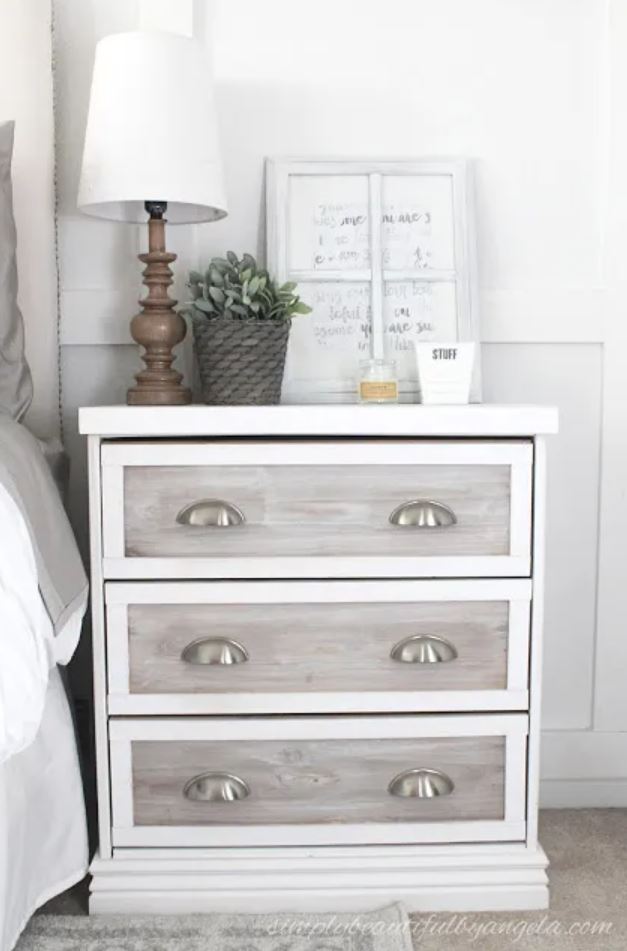 Built-ins with Billy Bookcases!
These Billy Bookcase Built-Ins are from @mrs_macs_home on Instagram and they are stunning. I love the styling too!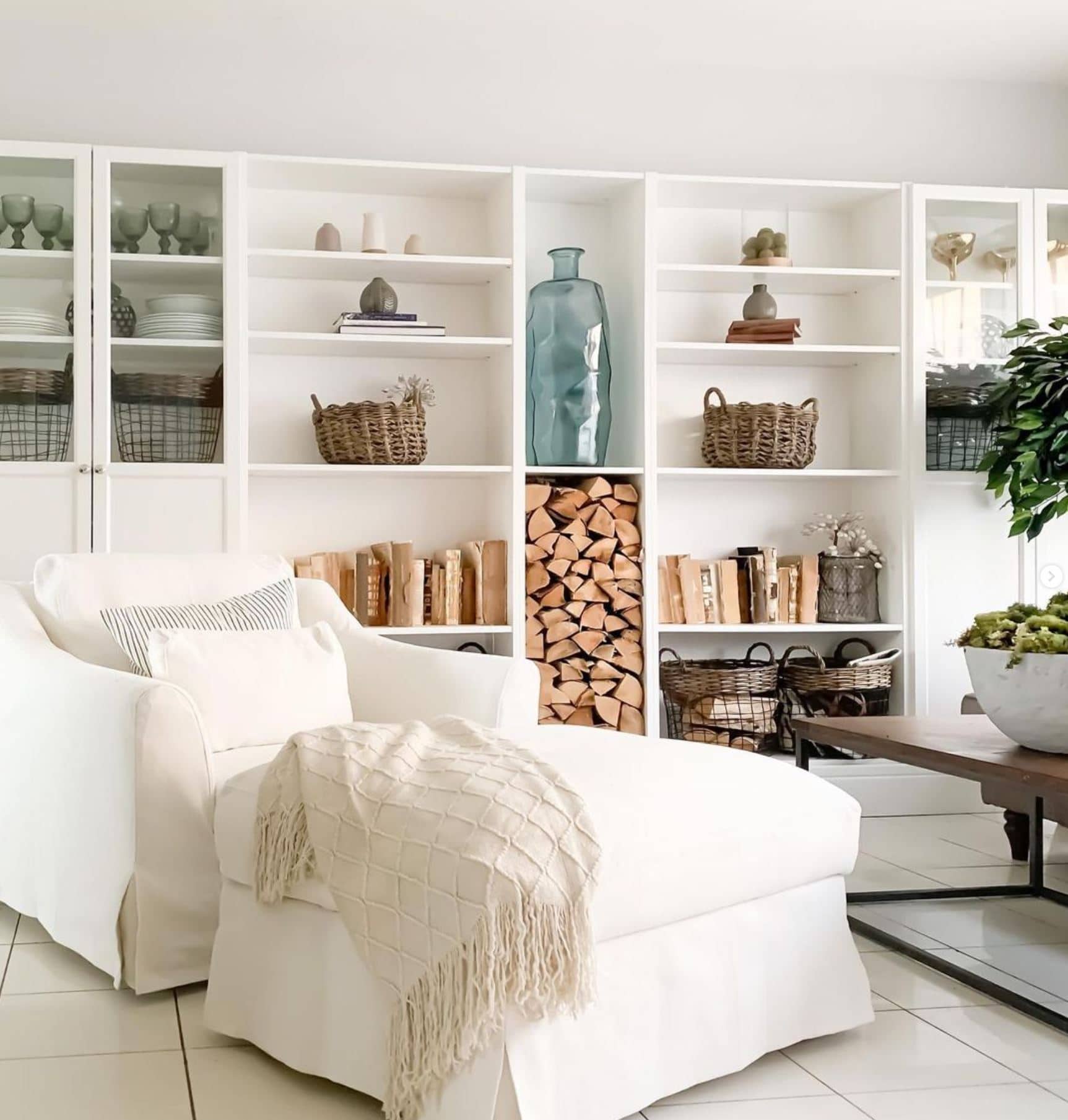 Another Billy Bookcase Built-in Idea
Billy bookcases are a longtime IKEA favorite because they are so affordable and practical. Tons of storage at a low price. You can customize them too into gorgeous customized built-ins like these from Lovely Etc. and you'll never know they started as basic IKEA shelves!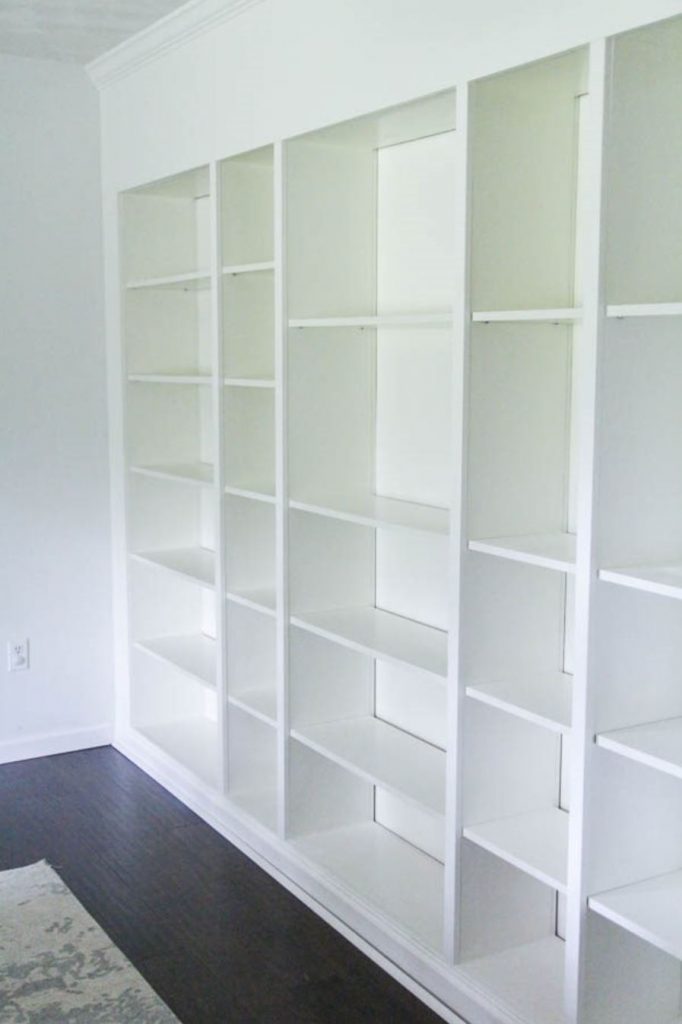 Window Seat Hack Using IKEA Cabinets
IKEA cabinets provide this starting place for this DIY Window Seat with Storage from Joyful Derivatives.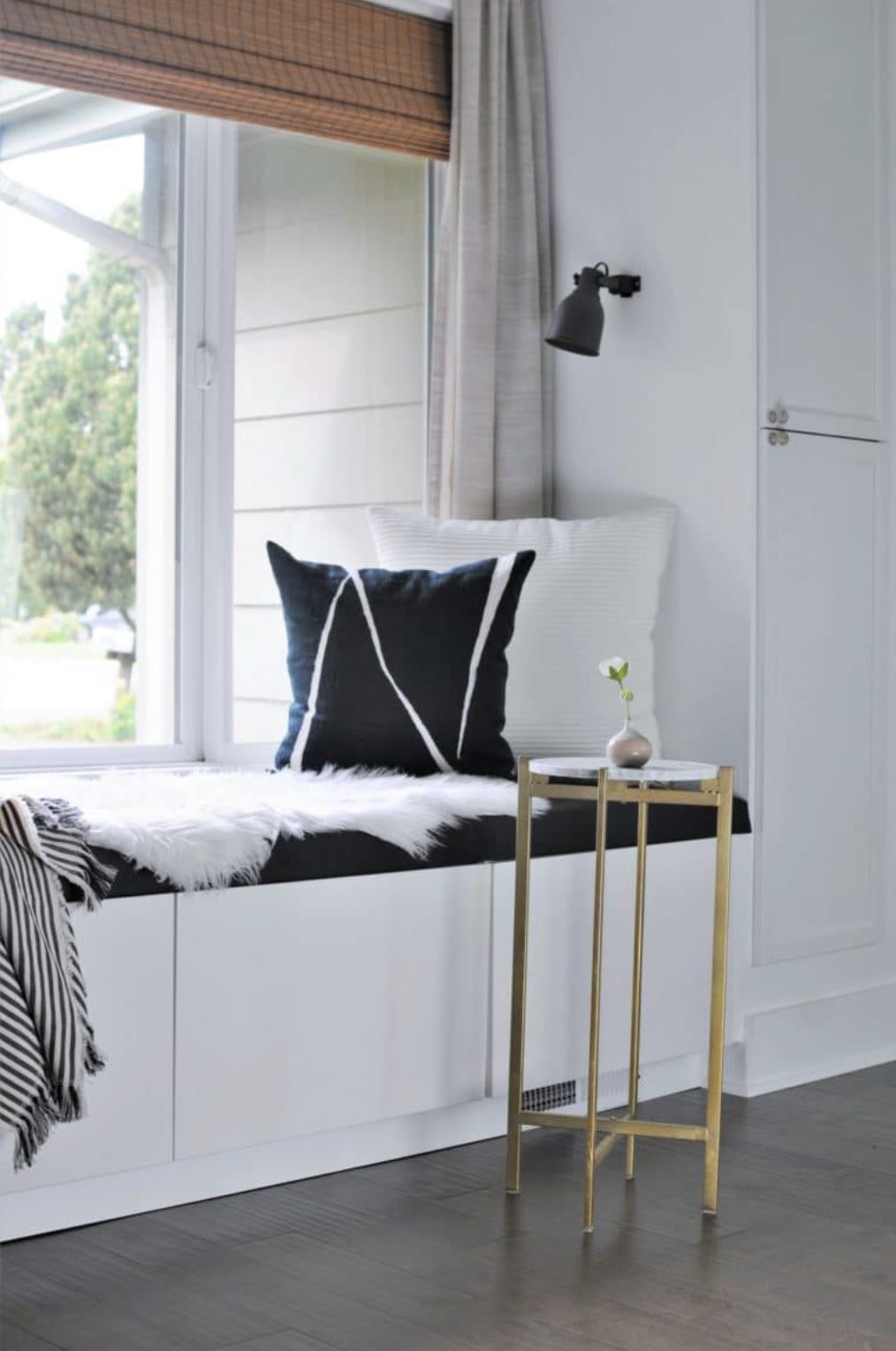 Hemnes Coffee Table Hack
Add tongue-and-groove planks to the top of the Hemnes Coffee Table for this effective coffee table hack from Golden Boys and Me.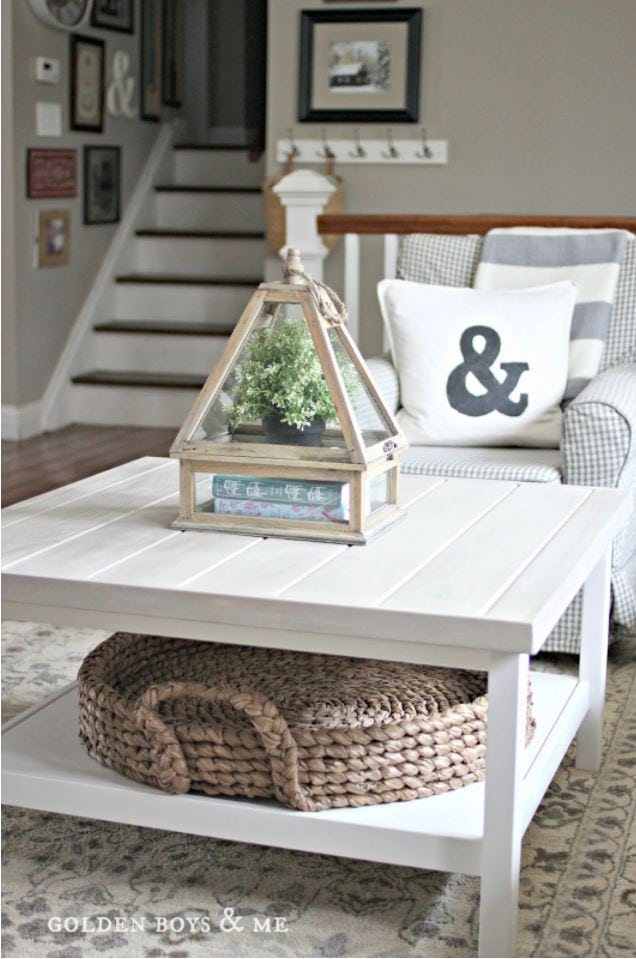 Ruffled Curtain Tutorial
This Ruffled Curtain Hack from Home Made Lovely is another super-easy hack. Just fold over the tops of long curtains to get a pretty ruffled/layered look. You can do this with any kind of curtain (in fact it's how I hang my drop cloth curtains too!).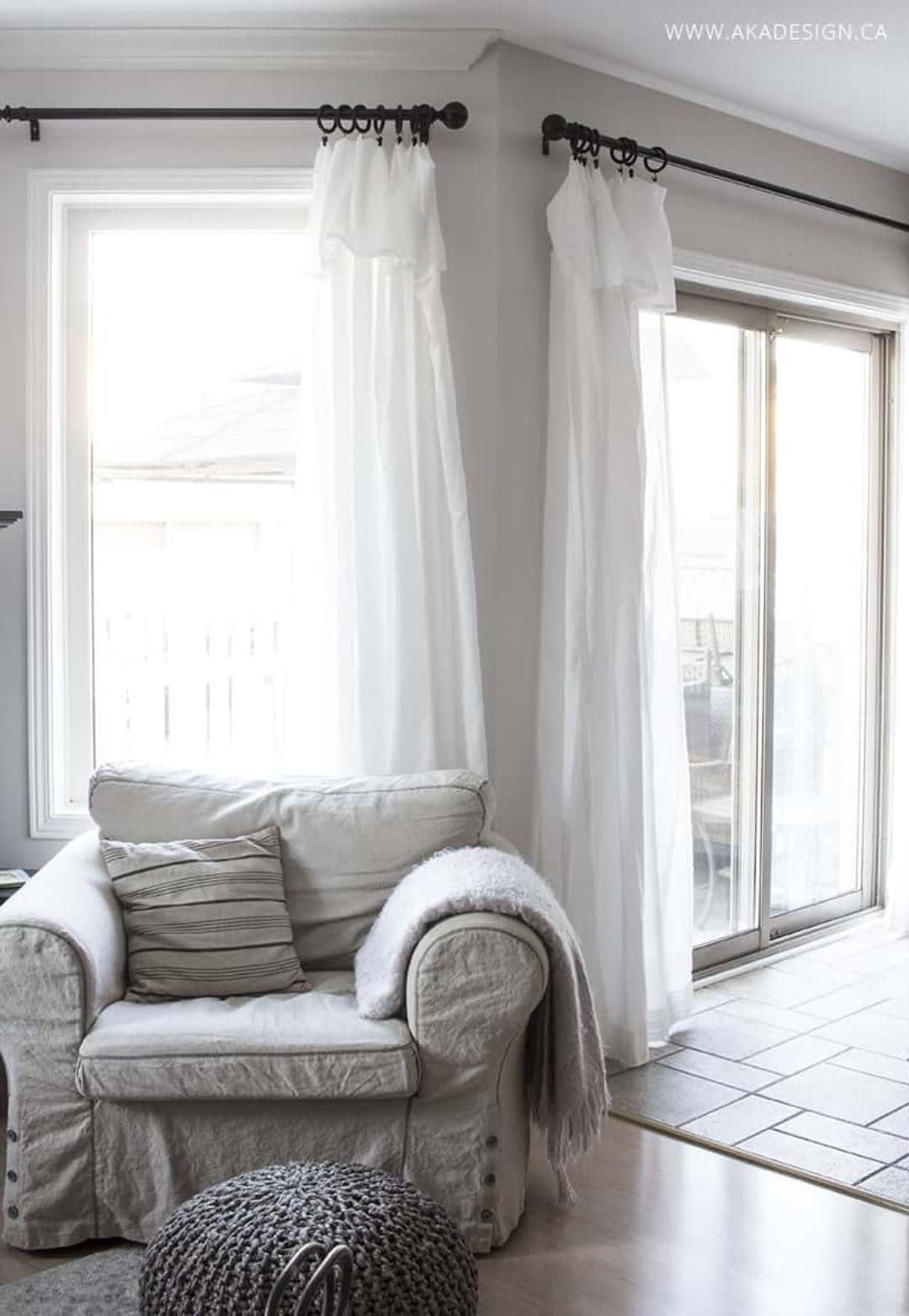 Billy Bookcase with Added Arch
This Billy Bookcase Makeover from @thebluepaisleyhome on Instagram features a custom-made arch in the doors that gives the bookcase a fresh look. Here's a quick video with the before and after.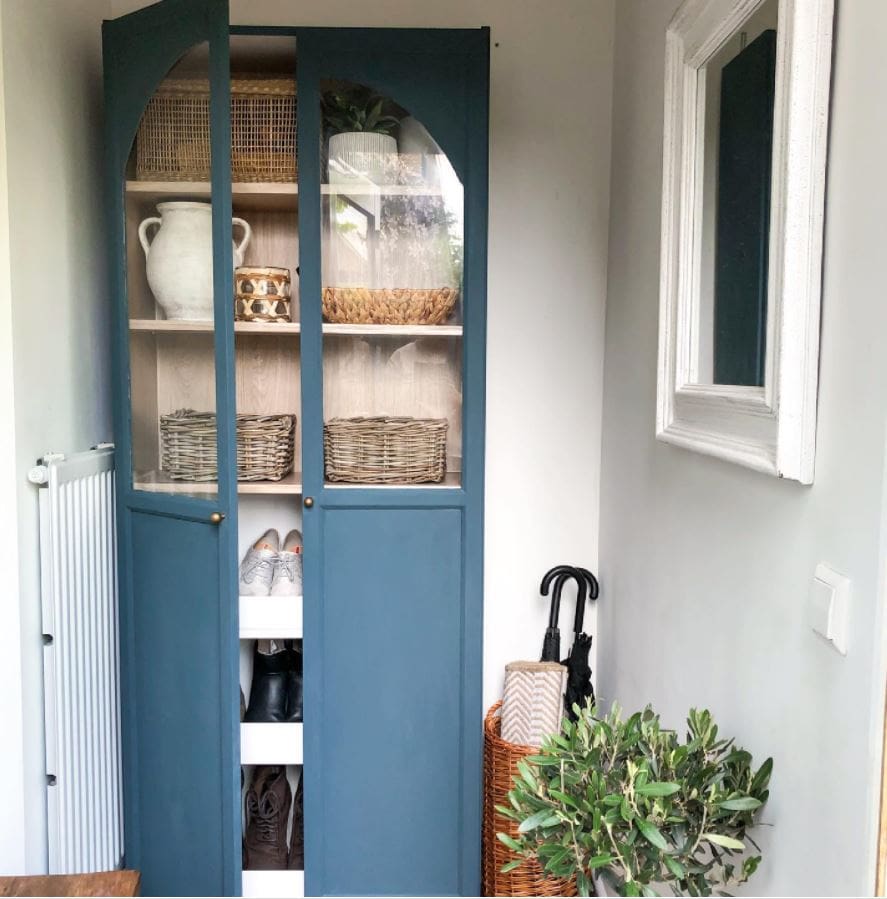 Raskog Vanity Cart
The Raskog Cart is a hacker's favorite. It's easy to customize and makes a fantastic moveable storage piece. This IKEA Raskog Makeup Vanity Hack from Polka Dot Chair is great for teens (or grownups!).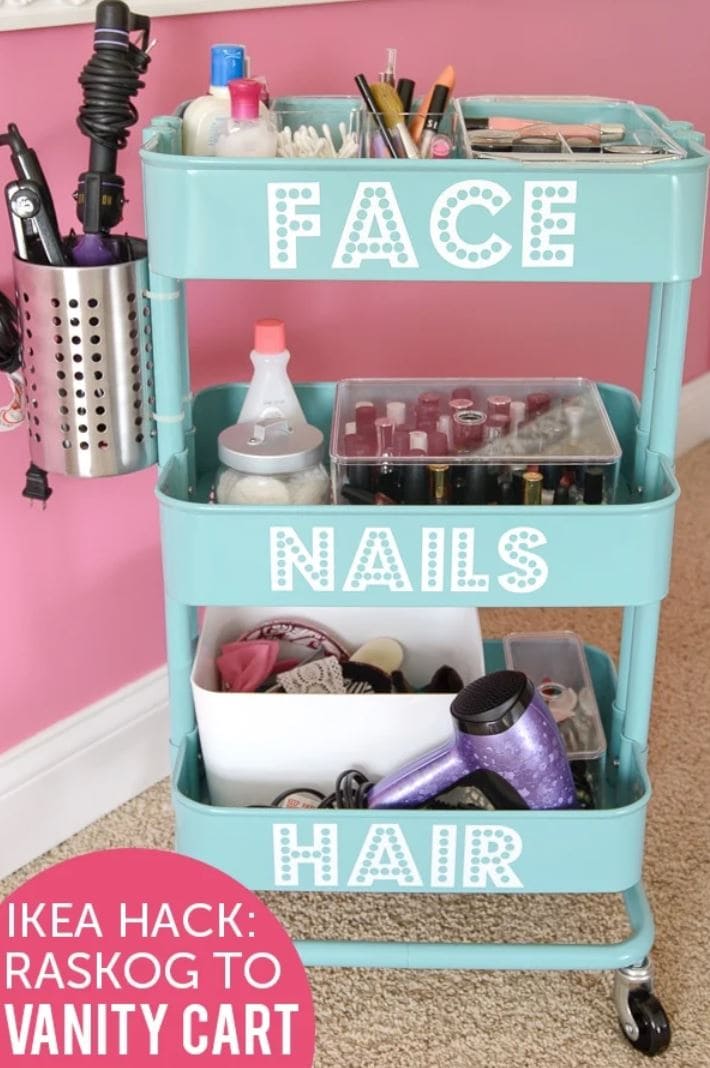 Tarva Dresser with Legs and Wooden Knobs
This Modern IKEA Tarva Hack from A New Bloom looks great in a nursery! Wood knobs and tapered legs freshen up the look and give it a custom feel.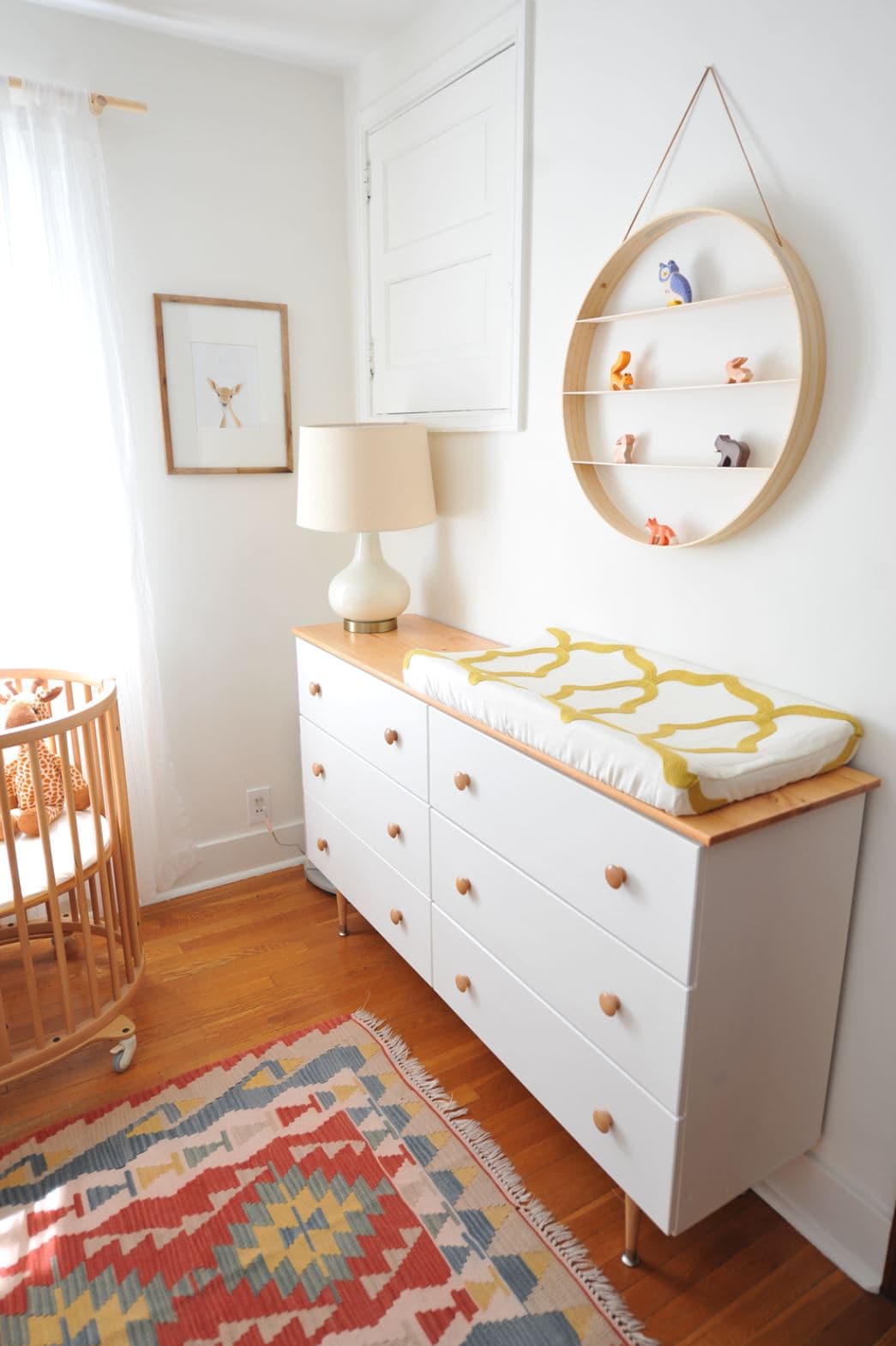 Mini Card Catalog
If you like the card catalog look (so cute with farmhouse or vintage décor) check out this IKEA Card Catalog using the IVAR Chest from The Honeycomb Home.
Even More IKEA Hacks to Check Out
I couldn't stop there! Here's even more IKEA Hacks: