ceiling painting and a three hour tour
So over the weekend the hubby and I dove into painting our lower level ceilings. And by dove, I mean we started weeeell into the afternoon on Saturday. Woot. The problem with starting so late in the day was that by this point, we were already kind of counting the hours until we could make dinner and watch another episode of The Crown (oops, that was just me I guess!) and weren't as motivated as we'd been earlier in the week.
After a few minutes on the ladder (cutting in is my jam) I was not loving it. I do not like ladders and should have known better. If I'm not on the bottom rung, I'm just not comfortable. So I begged hubby to exchange rolling with me. A few minutes into that, I knew I should have stuck with the treacherous ladder. Rolling ceilings sucks. Unequivocally.
The problem was also compounded by the fact we had made the determination we didn't need the pink ceiling paint (goes on pink and then dries white to help with visibility while painting) because our ceilings were probably dirty enough that it would be easy to tell where we'd painted. Well, not so. They actually weren't bad at all and staring at a white on white ceiling in daylight, trying to determine where you've painted is a pretty blinding experience.
On the bright side, we confirmed what we had suspected, which was that the ceiling/walls were actually painted white with a just-visible hint of green. So that tiny hint of green will continue to guide us as we go back sometime this weekend (or never) and try to catch the spots we missed.
Now the debate is on if we ought to continue painting ceilings in the basement. It seems like such a waste not to, since the carpet is out and we don't care if we splash paint on anything that is left. At the same time though, the thought of painting a room so much larger than our tiny third bedroom is a proposition that seems better left alone.
We'll see what happens.
In other news, I got my long-awaited hutch this weekend! I have been stalking Craigslist (admittedly on and off, because it gets dreary over there) looking for  the perfect hutch to paint for housing my grandma's set of china. My sis finally found this one for me (thank you sis!) and the plan is to hopefully pick up paint today, and then give this a solid coat or two of Annie Sloan's old white color. Yeeesss.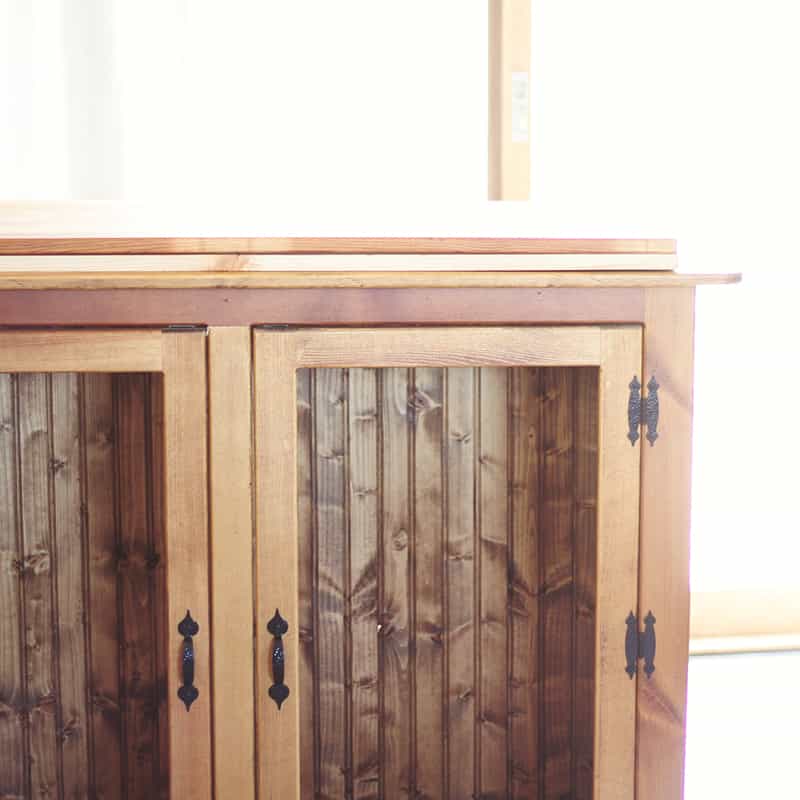 This is also where the "three-hour-tour" part comes in if you noticed the title of this post. We had to make a little mini road-trip to pick this hutch up, and it was a lot longer than I expected! Plus we were renting a truck, which made the whole process even more cumbersome. Anyway, after about three hours we returned the rented truck and parked the hutch carefully in our dining area. Of course parking it there required pushing our table and everything else off to one side of the room, so it looks pretty swell right now. Ha!
Oh well, at least by the end of the weekend, I finally did get to watch that next episode of the The Crown.
Save