Spring Floral Inspiration with Rose and Laurel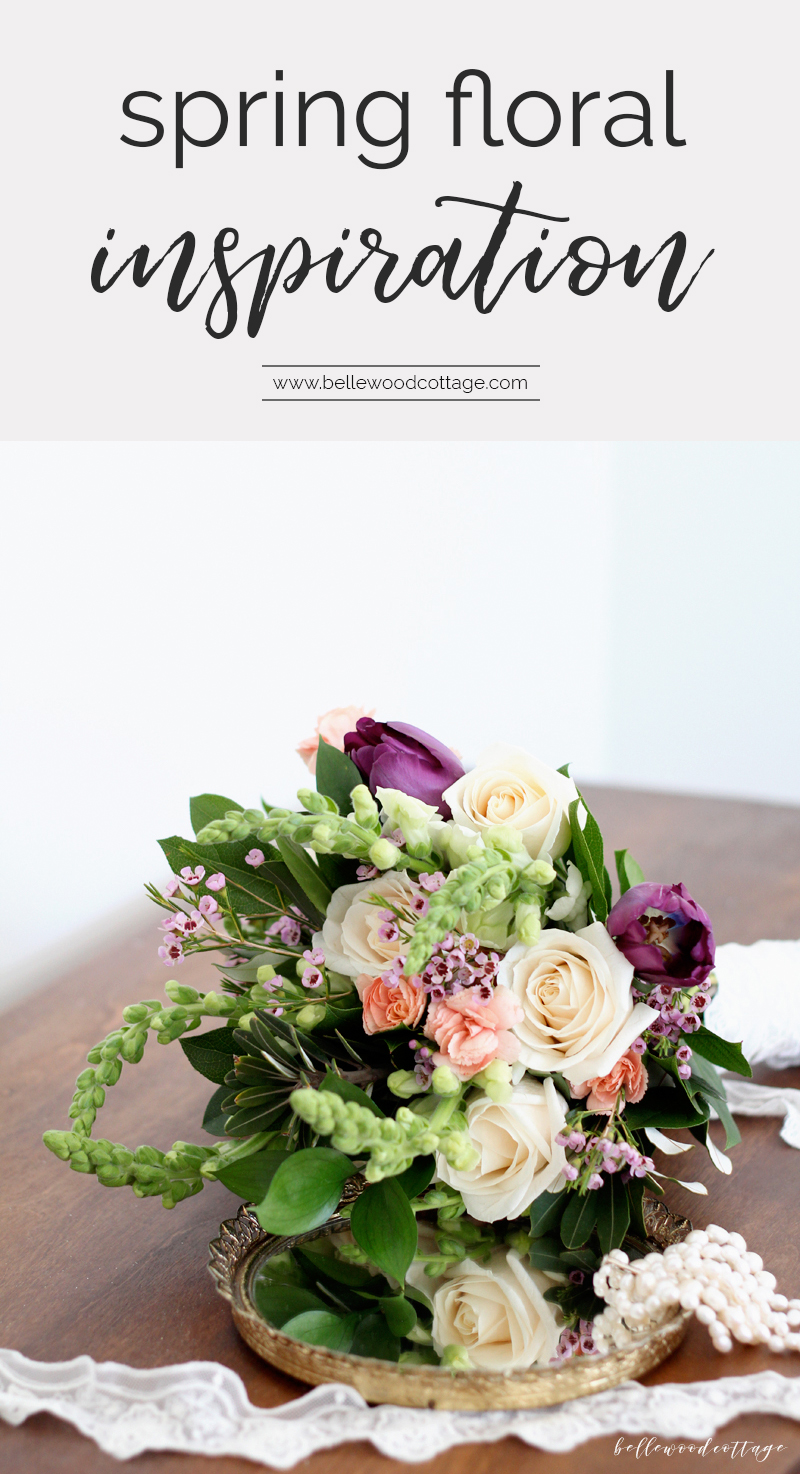 Good morning and happy Monday!
Over the weekend, my sister over at Rose and Laurel asked if I would be willing to help her out with grabbing photos for her floral website. So she brought over a few of her recent projects and I snapped photos all afternoon while she arranged the blooms. Since I think we are all ready for spring over here, I thought it would be fun to share these photos for a little spring floral inspiration!
Spring Floral Inspiration
Fresh flowers can be pricey so they are definitely a special occasion treat around my place, but it's certainly possible to make beautiful arrangements on a budget. Sarah has a knack for creating gorgeous arrangements even from simple supermarket blooms.
Sarah bought all the florals shown in these photos from Costco, Target, and Cub Foods. If you love having fresh flowers around, it's a good idea to keep an eye on what your local grocery stores have in stock. You can find great deals, especially around the holidays.
Costco is a favorite of ours for inexpensive blooms, along with Trader Joe's, and I've even had success with Aldi!
Here's a tip: if you don't see what you are looking for, ask a sales associate (or the onsite florist if your grocery store has one) if they have anything else available. That's how my sister came away with this giant bundle of gorgeous greenery and waxflower.
Sarah also picked up snapdragons, roses, tulips, and mini carnations. If you're putting an arrangement together, think through your colors before purchasing and keep things cohesive. Here, Sarah added a pop of color with the purple tulips and the waxflower, but otherwise kept things simple with a blush & cream palette. So pretty!
I am loving this gorgeous bouquet!
Tips to keep your flowers fresh
Now, I'm all about getting my money's worth, so here are a couple of tips from Sarah on keeping your blooms looking fabulous longer:
don't skip the flower food
remove any leaves/flowers from the stems that will be below the water level
change the water and trim stems at a sharp angle every two to three days
if you run out of flower food, add a half a capful of bleach to the water (when you change it) to keep bacteria at bay (or try this flower food recipe)
Have you started decorating for spring yet? Let me know in the comments!
More Spring Floral Inspiration from Bellewood Cottage:
Save
Save