Educational Toys for One-Year-Old Toddlers…Under $25
Wondering what to buy for a one-year-old? Here's a curated list of educational toys for one-year-old toddlers…all under $25!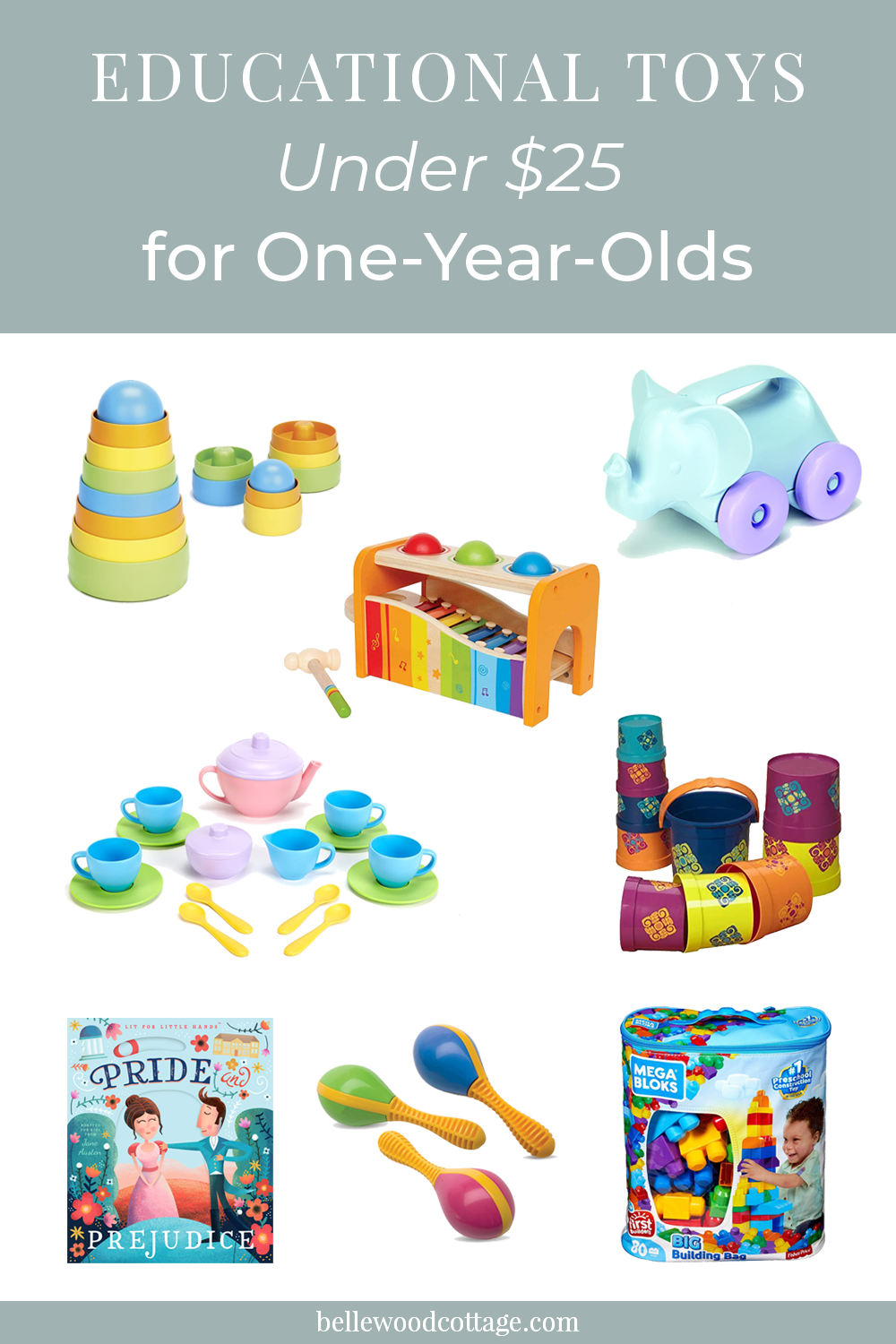 Please note that this post contains affiliate links which allow me to earn a small commission when a purchase is made at no additional cost to you. Read more here.
What Do You Buy a One-Year-Old?
Whether you are shopping for a toddler birthday gift, or just updating your toys to the next stage, age-appropriate toys that encourage learning and development are the best choices for one-year-olds. Toddlers love interactive toys and toys that encourage creativity and play. Parents love educational toys too because they entertain their toddlers while teaching them valuable cognitive, physical, and even social skills.
What Are Good Educational Toys to Give a One-Year-Old?
As our little toddler has grown, we have found some big favorites among the educational toddler toys we own. There are lots more outside this list that we enjoy, but these seem to be winners over and over again.
We particularly like toys that encourage learning, creativity, problem solving, and independent (supervised) play. If you don't have a large budget, you could also supplement your toy stash with child-safe household items. Things like sturdy gift boxes, storage containers, etc. Always give toys and items that are age-appropriate and safe–no choking, suffocation, or toxicity hazards please!
DISCLAIMER: These toys are suggestions only. You are responsible for confirming the manufacturer's suggested age and assuring these toys are safe for your child to use. Always supervise children during playtime.
15 Educational Toys for One-Year-Old Toddlers…Under $25
These stackers have a unique shape that make them much easier to stack than the commonly seen stacking cups. This is excellent for young toddlers just starting to work on their stacking skills. They also stack really well in non-traditional tower formations, which is again, perfect for a young one-year-old! We have fun rolling back and forth the individual pieces with our toddler too.
This is such a winner! A variety of ways to play, a classic wooden design, and the individual components of this educational toddler toy make it a great choice for any one-year-old. The xylophone can be inserted into the box or played with on its own and the wooden balls are excellent for rolling back and forth, hiding in a another toy, or spinning on a tabletop for your little to watch. We don't really like the mallet for young kids/toddlers unless it's closely supervised, as they tend to want to run with it, which is a bit dangerous.
A classic! Putting these oversized blocks together and taking them apart can occupy a busy toddler for a long time. If you are looking for budget-friendly educational toys for one-year-old toddlers, Mega Bloks are a must. They really grow with the child. The longevity of play means these are an excellent budget-friendly choice. They come in different colors too!
If you are buying puzzles for a one-year-old, you definitely want to double check the age rating. Many puzzles are rated for 3+ even though they might seem appropriate for young toddlers. We love chunky puzzle pieces with big knobs for little ones just learning about puzzles. Bonus if you can pick up a farm animal theme (or similar) to practice animal sounds with!
A tea set might seem like a unique choice for a list of educational toddler toys, but I bought this on a whim (clearance, what can I say?) and it was an instant hit. You'll want to remove the spoons for your one-year-old as the toy is rated for ages 2+. Learning how to put the lids on the sugar container and the teapot is attention-holding and great for learning about lids (open/close). Not to mention that each vessel fits small toys easily, making them perfect for a game of peek-a-boo. Simple, but so fun–and can teach valuable social skills too as they play tea party. P.S. Here's a link to where Pottery Barn sells this set by Green Toys–in pink! It's adorable.
I noticed on the Amazon page that these toys are rated for 18mths+, so be aware of that if you decide to buy for your toddler. We love these for a few reasons. First, they are lightweight, perfect for building towers and crashing them down (especially with many kids around). They stack easily (and in multiple arrangements), encourage creativity (fill them, stack them, hide toys, sort toys, etc.), and lots more. They are very affordable for all the play they offer! If you want an educational toy that will be played with for years to come (or by various ages of kids), this is a great choice.
I wanted to find maracas for our our-year-old and kept only finding varieties ages 3+. This set on the other hand is rated for 3 mths and up. Small and relatively inexpensive (they would be fun party favors at a one-year-old's birthday bash), the sound is relatively light and these maracas are a great toy for teaching rhythm and music.
If you don't already have one (or more!) of these from your child's infant days, pick up a couple! Young walkers love carrying toys around with them and these lightweight balls are perfect for that. Not mention, your toddler will love learning how to play all kinds of games with these lightweight balls. Roll it back and forth, play "fetch", and teach them how to toss it with you. Oball with Rattle here.
Interactive books are a fantastic choice for growing toddlers. The Lit for Little Hands Books are recommended for ages 3-6 (there are some delicate pieces), but the number of creative interactive pieces is excellent. Wheels, flap, sliding doors…lots to learn and explore in these board books with your toddler! We have Pride and Prejudice and The Secret Garden and enjoy them both.
Bath time gets to be a lot more fun as babies get older. We love these bath books for the fun of "painting" on them with water and watching the colors appear. They make an excellent baby shower gift too!
What Are Your Favorite Toys for a One-Year-Old?
If you have been stuck wondering what to buy for a one year old toddler, I hope this post gave you some fresh ideas! Each of these educational toys for one-year-old toddlers is something we enjoy at our home and have been thankful for many times over (isn't it wonderful when they start entertaining themselves?!).
And it doesn't hurt that each toy is budget-friendly and under $25! If you have any favorite educational toys for one-year-old toddlers, I'd love to hear about them! Share with me in the comments!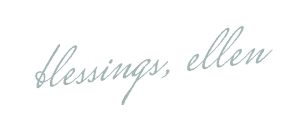 More Resources for Toddlers from Bellewood Cottage