Super Cute Farmhouse Bread Box Roundup
Use a bread box to manage countertop clutter and keep your bakery purchases fresh. Check out the all cute boxes in my farmhouse bread box roundup!
Please note that this post contains affiliate links which allow me to earn a small commission when a purchase is made at no additional cost to you. Read more here.
Countertop clutter is my nemesis. I love the feeling of a freshly cleaned kitchen with spotless countertops and everything (finally) back in its place. Unfortunately, one stop at the grocery store and suddenly there are multiple open packages strewn across the surface. Ugh.
That's why I wrote up this roundup today. While a bread box is a great way to keep bakery goods fresh, it's ALSO a fantastic way to add some character to your kitchen while minimizing countertop clutter.
Suddenly all those half-finished loaves have a place to go and the kitchen isn't filled with odds and ends of bread and the (not-as-charming) plastic packaging it was purchased in.
Why use a Bread Box?
Besides reducing countertop clutter, bread boxes are designed to keep bread fresh longer. The bread inside the box creates a slightly moist environment wherein a loaf can stay fresh (and avoid drying out), but not so moist that the crust softens too. That's a good reason to avoid overpacking a bread box–you don't want it to become overly moist.
If you are into baking homemade bread or sourdough bread, you will likely really appreciate a bread box. Large loaves can take some time to get through and a bread box can help homemade bread stay fresh for 3-7 days (although there are other factors that can affect this number and you may need to experiment).
I personally love a farmhouse aesthetic, so most of these boxes were chosen with that in mind, but truly I think you'll find that many of these boxes will work with a variety of home décor.
And ALL the boxes will help tidy those counters once for all. Let's get started!
Farmhouse Bread Boxes to Buy
Shop from the links below the image or keep scrolling for some easily shoppable widgets.
If you are here from Pinterest, you may have seen the roundup image below. Some of the boxes are the same as the image above, but I've re-linked them all with the appropriate numbers for easy shopping! Otherwise keep scrolling for some easily shoppable widgets.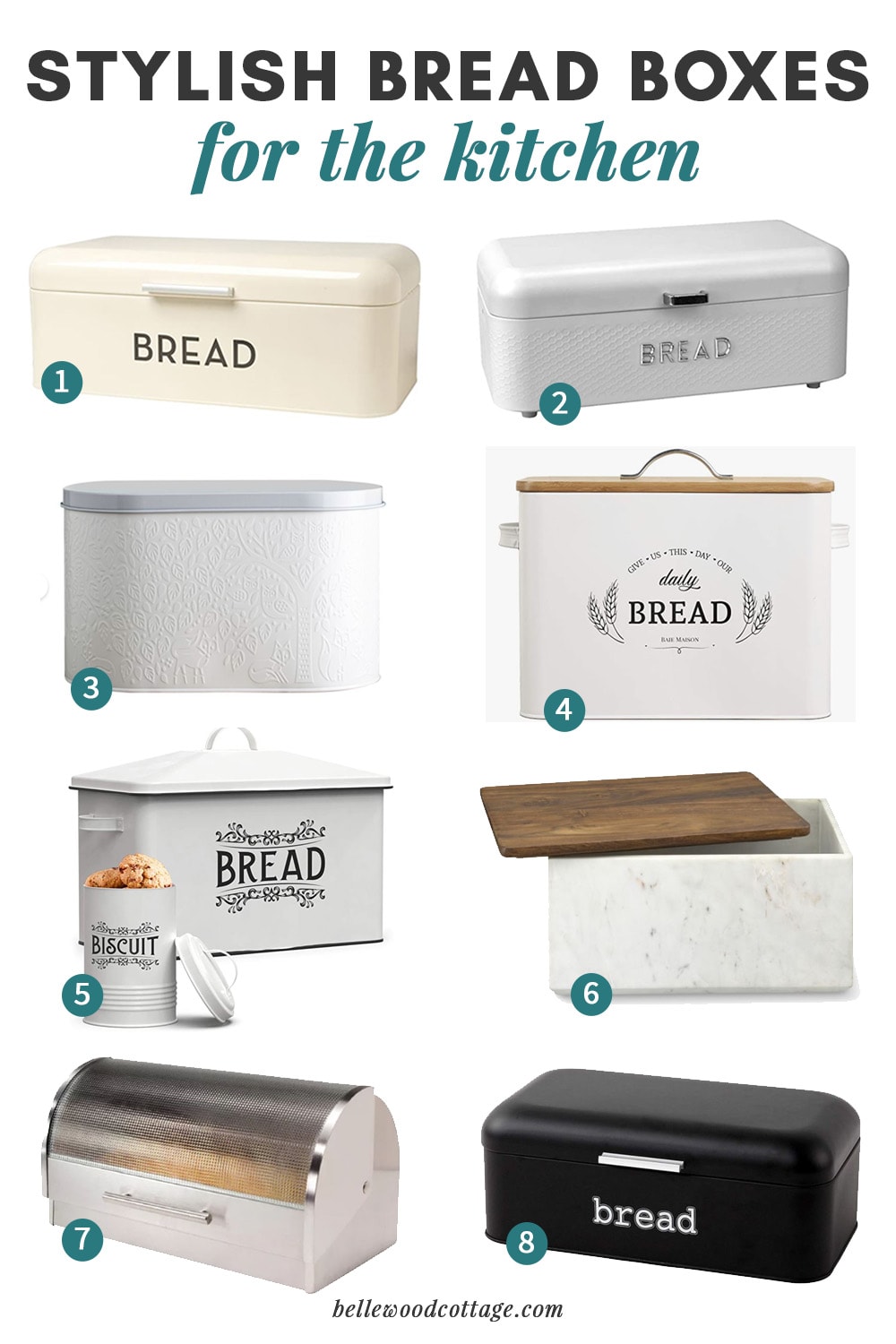 Some of My Favorites

These boxes are from various online retailers including Wayfair and Crate & Barrel. My favorite is the In the Forest Mason Cash Bread Box. I love beautiful Mason Cash bowls and if you already own any décor in the In the Forest Pattern, this is the bread box for you.
I couldn't resist including this Marble Bread Box because it is such a stunning countertop piece. It's majorly pricey, but if you have the budget (and perhaps matching marble countertops?) it's definitely a statement piece.
Bread Boxes at Target
Target is often one of my first stops when I'm trying to fill a kitchen need. They have several cute boxes including statement colors like red and black.

Bread Boxes at Michaels
I wouldn't have even thought to check Michaels for a bread box, except that I saw this cute floral one and had to see what else they had available. Super cute options!

Options at Amazon
Of course Amazon has plenty of options too. Take a scroll through this widget to see some of my favorites:

Bread Boxes at Walmart
Finally, some cute options at Walmart too:

Tips for Choosing a Bread Box
Before you choose a bread box:
Check dimensions. Bread boxes can actually be surprisingly large, so you'll want to double check the measurements of the box you have in mind will fit your countertop space.
Check reviews. A must with any online buy! I always glance at the reviews before purchasing a product as I've learned the star rating isn't necessarily an indication of how great the product is.
Clean your bread box. No matter the box you choose, be sure to clean it well if a loaf turns moldy while inside the box. We all have accidentally forgotten to finish a loaf of bread in time, but you'll want to protect future loaves from the same fate!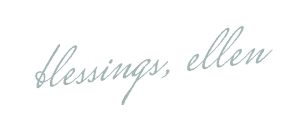 More Bellewood Cottage