Summer Dresses for Baby Girls 0-24 Months
A curated roundup of summer dresses for baby girls ages 0-24 months. From chambray to linen, floral to stripes…there is a beautiful dress here for every baby.
Please note that this post contains affiliate links which allow me to earn a small commission when a purchase is made at no additional cost to you. Read more here.
Summer Dresses for Baby Girls Ages 0-24 Months
There is such a wide variety of beautiful (and stylish!) summer dresses for baby girls available and when I was doing some shopping for my own Little, I just couldn't resist sharing a round up of some of my most favorites!
Budget-Friendly Options
I love using dresses to stretch my Little's wardrobe a bit further. They tend to fit longer than outfits more dependent on length (a short dress can always be paired with a cute pair of leggings!). And of course, a summer dress that still fits in the fall/winter can easily be paired with a sweater, tights/leggings, and a weather-appropriate shoe.
Additionally, there are some really great deals to be had in this selection of dresses–especially those from Carter's, H&M, or Old Navy. I personally always wait until a good sale and take advantage of free shipping minimums or any coupons I can stack (especially those available to email subscribers for particular brands).
How to Shop Summer Dresses for Baby Girls 0-24 Months
I included two super-easy ways to shop. The first is in these collage images–just click the little icon on any of the dresses you are interested in to be taken to the retailer's website. The second is just a simple "boutique" of square images you can scroll through and click on when you find something you love! P.S. The boutique section includes even more dresses I didn't have room for. SO many cute ones!
Shop the Boutique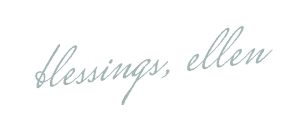 More Baby Posts from Bellewood Cottage