5 Reasons Why Your Baby Needs a Copy of Dear Zoo | Board Book Review
Read my board book review of Dear Zoo by Rod Campbell to discover 5 reasons why your baby (or toddler!) needs a copy of this charming board book.
Please note that this post contains affiliate links which allow me to earn a small commission when a purchase is made at no additional cost to you. Read more here.
I'm a believer in a board book collection with plenty of variety. Two primary reasons. First, even though at our house we re-read many of the same books daily, it's refreshing to have a change of pace for myself (even if my toddler would happily read the same five books all the time). Baby books (even good ones!) can become stale if you only have a handful to rotate.
Second, every board book has different features that encourage learning. Whether the book is high-contrast, interactive, short, long, rhyming, or repetitive, it certainly won't be all those things at once.
But maybe you aren't sure which board book titles to buy first! That's why I'm sharing this review of Dear Zoo. It's a board book that is simple, inexpensive, and holds a host of opportunities for learning. In short, if you only own a few board books, this is a great choice for your collection.
In this board book, an unseen narrator has been writing to the zoo to request a pet. The zoo obliges, but the animals they send just will not do. Peek inside each unique flap to see each new animal that has arrived. Will the zoo ever send the perfect pet?
5 Reasons Why Your Baby Needs a Copy of Dear Zoo – Book Review
Since it was first published in 1982, Dear Zoo has always been a popular choice for baby's first bookshelf. Once we started reading our copy to our Little, I was totally convinced every family needs a copy of this book for their baby or toddler. Why, you ask?
1 – A Great Read-Aloud Book
Until your baby or toddler is a little older and they start reading on their own, it's imperative to read aloud with them! Dear Zoo fits the bill for early read-aloud sessions as it's short, repetitive, entertaining, and interactive. Reading aloud to baby is fun and easy with this charming book!
2 – Dear Zoo Is Interactive
Each animal the zoo sends is hidden behind interactive flaps (all different styles of animal shipping crates). These flaps are various shapes and open unique ways. This level of detail keeps things SUPER interesting for young readers. If you have trouble getting your little one to settle down to read books, this is the book you want to try next!
3 – Learning to Recognize Animals
The text itself doesn't actually ever name the animals the zoo has sent. You (or your toddler!) get to do that. The clear illustrations on white pages will help young toddlers learn to identify the animals. Teach animal names and sounds as you read this book together (though, I don't have any suggestions for what sound a giraffe might make). And watch as your child begins to find these animals in other books you own. So fun!
4 – Repetition of the Text
Rhyming and/or repetition are features of excellent board books for babies and toddlers. Though there are plenty of great board books that don't feature these literary devices, you'll notice a distinct improvement in engagement when the book has been written to appeal specifically to babies or toddlers. In this case, Dear Zoo is a repetitive board book.
On each page, the zoo sends a animal. The animal is subsequently rejected as a pet (for different reasons each time). This pattern repeats, using the same language each time.
For adult readers, repetition can become a little, well, tedious. BUT for toddlers who are growing in their speaking abilities, it helps enforce new words as you allow your young talker to fill in the blanks as you take pauses during reading. Or, do you have a beginning reader? Young readers will gain confidence as they begin to recognize the repeating words throughout one of their favorite books.
5 – Dear Zoo Is Short and Sweet
Praise for short little board books! I love a long session of reading aloud together, but sometimes I just need to get my kiddo tucked into bed, and short books are perfect for those times. Pick a few short books and everyone is happy. Because it's such a quick read, you can even read it twice (maybe read the text and then the next time practice baby's animal sounds?).
Another bonus? It's inexpensive. The retail price of Dear Zoo is $6.99, but if you are patient, you can usually snag a new copy for around $5 on sale. Not bad for a brand-new board book. Makes a great addition to a baby shower gift, or certainly to your home collection of board books.
What Ages Is Dear Zoo For?
Suggested age range is 1-4 years. And you can totally start reading this book earlier too. Show even your 3 or 4 month old how the flaps work and don't neglect to add some animal sounds with your growing baby. They will love it!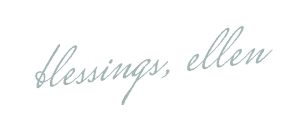 More Book Reviews from Bellewood Cottage