Farmhouse Style Kitchen Wall Decor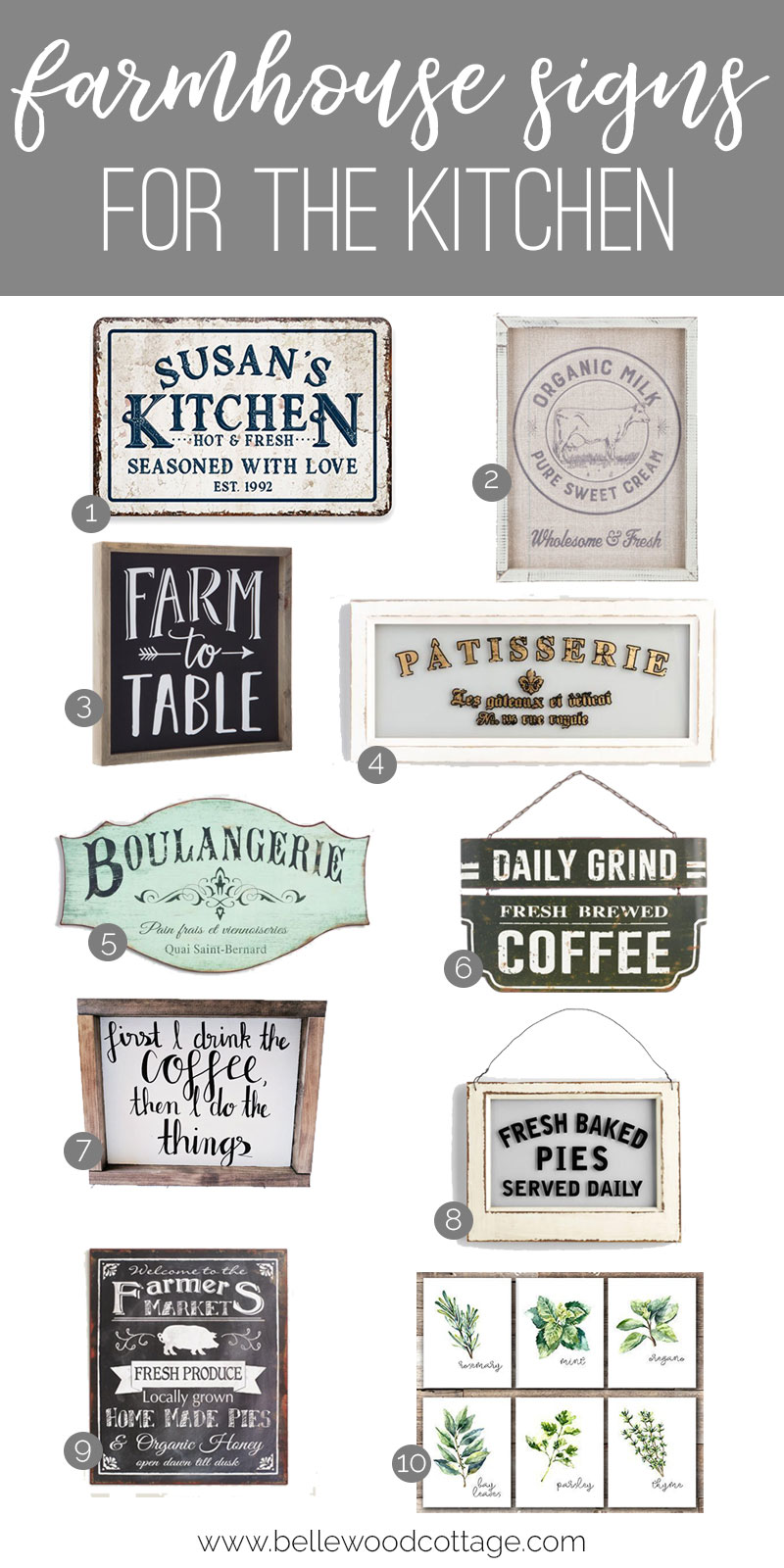 Good morning and happy Monday! Today, I've got a fun round-up of some farmhouse style kitchen wall decor for you. I love all the wood and metal signs that have become so popular in recent years. They may not be what an authentic old-time farmhouse would have displayed, but even in lieu of that, they are certainly a great way to add some farmhouse charm to our modern spaces.
Please note that this post contains affiliate links which allow me to earn a small commission when a purchase is made at no additional cost to you. Read more here.
My favorite place to pick up these signs is probably Hobby Lobby, but for the longest time we didn't have a store nearby our city. Luckily, there are plenty of options to shop online these days too. All of the options I have linked below are available online. When I purchase decor online, I like to just take a quick look through the reviews to gauge if the piece will be right for my home before I buy.
Though all of these signs are full of farmhouse charm, I would definitely suggest not going too overboard with the "cutesy" decor. I find that a piece or two in each space is a great way to liven things up. More than that and it starts to look a little contrived/overdone. Mixing found items, like antiques or thrifted pieces, with the modern mass-produced signage helps balance the design and keep things interesting.
My favorite item on this list is actually the set of herb prints. I would frame these in extra large frames with a generous white mat around them. You could even just choose to hang one or two depending on your space and save the rest (it's a set of six) to swap out later.
Without further ado, find all the links below! Enjoy shopping, and let me know what are your favorite stores to pick up amazing farmhouse style wall decor!
Farmhouse style kitchen wall decor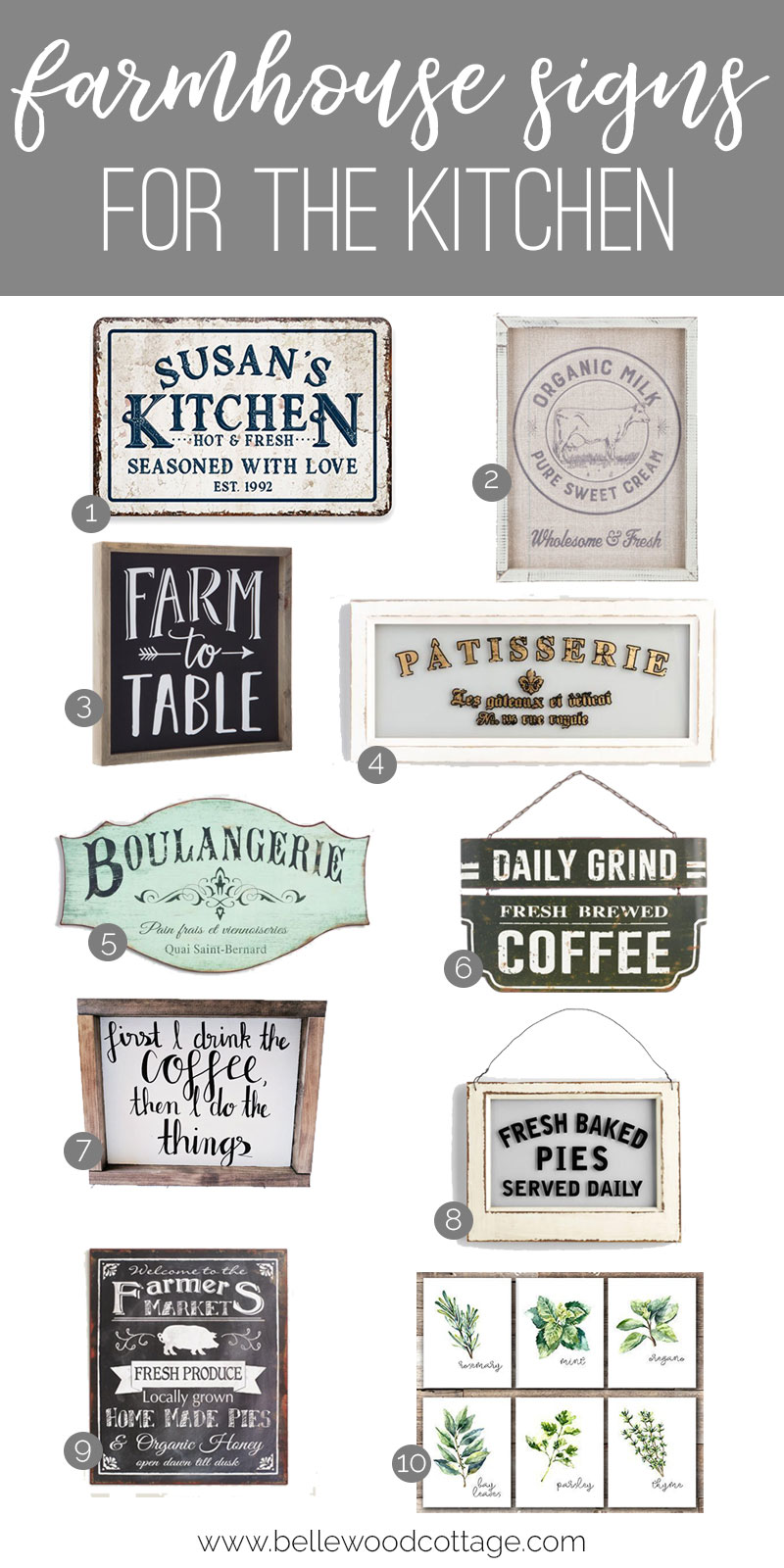 1 – Personalized Metal Kitchen Sign
2 – Organic Milk Wood Wall Decor
3 – Farm to Table Wood Wall Decor
6 – Daily Grind Coffee Metal Sign
7 – First I Drink the Coffee Sign