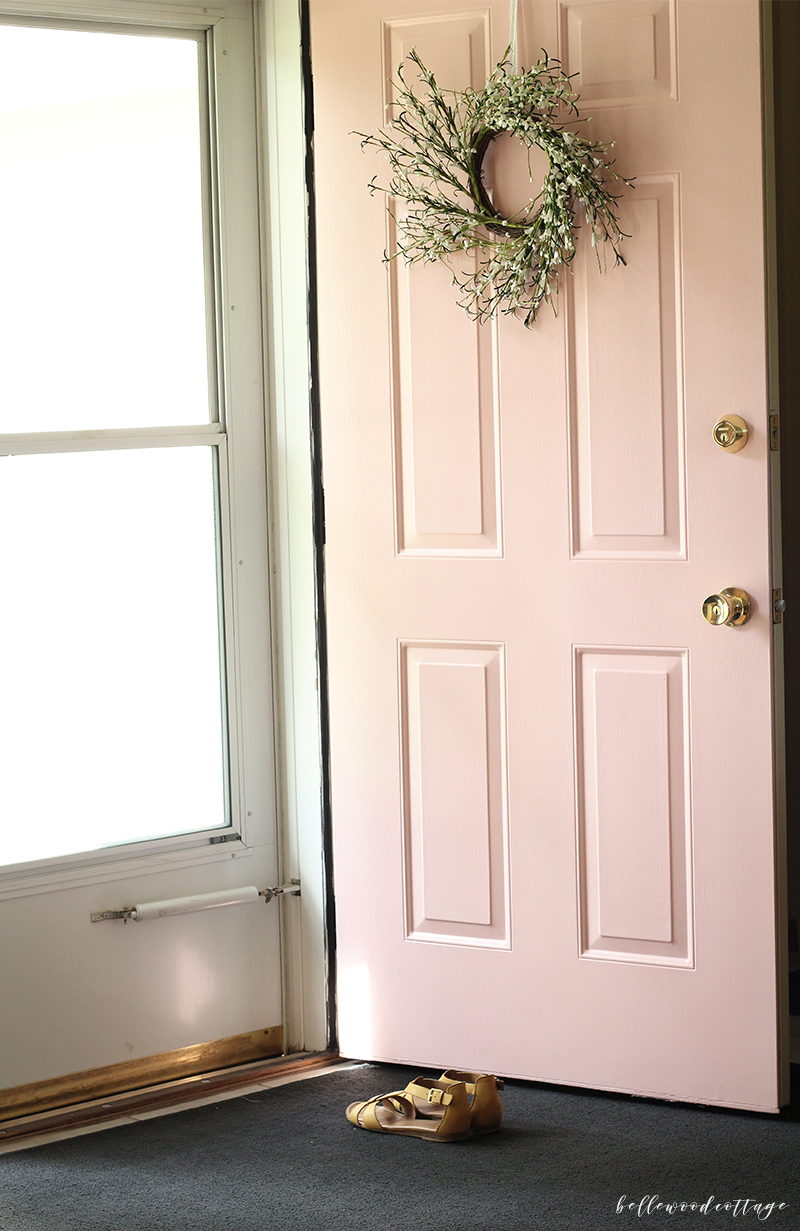 You know you are about to make a gutsy painting choice when the guy at the paint store asks you,
"How did you get your husband to agree to this?"
I'll agree, a pink door isn't masculine in the slightest. But with a little convincing (and the knowledge that I would re-paint if it looked really terrible), I eventually managed to sell Ben on the idea.
Honestly, I'm not even sure where I first got the idea of a pink front door. Once the idea was there though, it kind of stuck.
It may have been this photo that Pinterest kept throwing at me.
(photo from Domino.com)
Or it may have been the desire to do something drastic to our home that could actually be finished in a weekend. And tackling the front door with paint was a lot less of a commitment than opting to paint the entire interior from floor to ceiling.
Here's the super exciting before photo: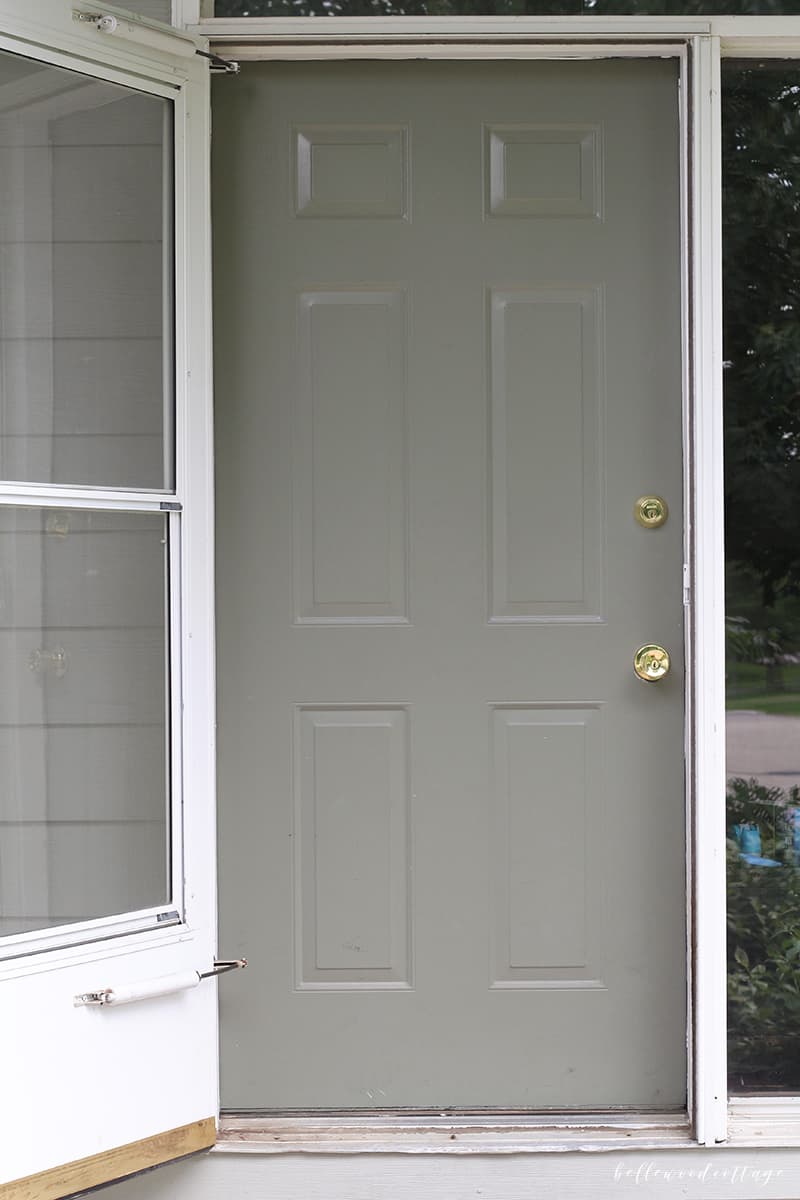 And the after: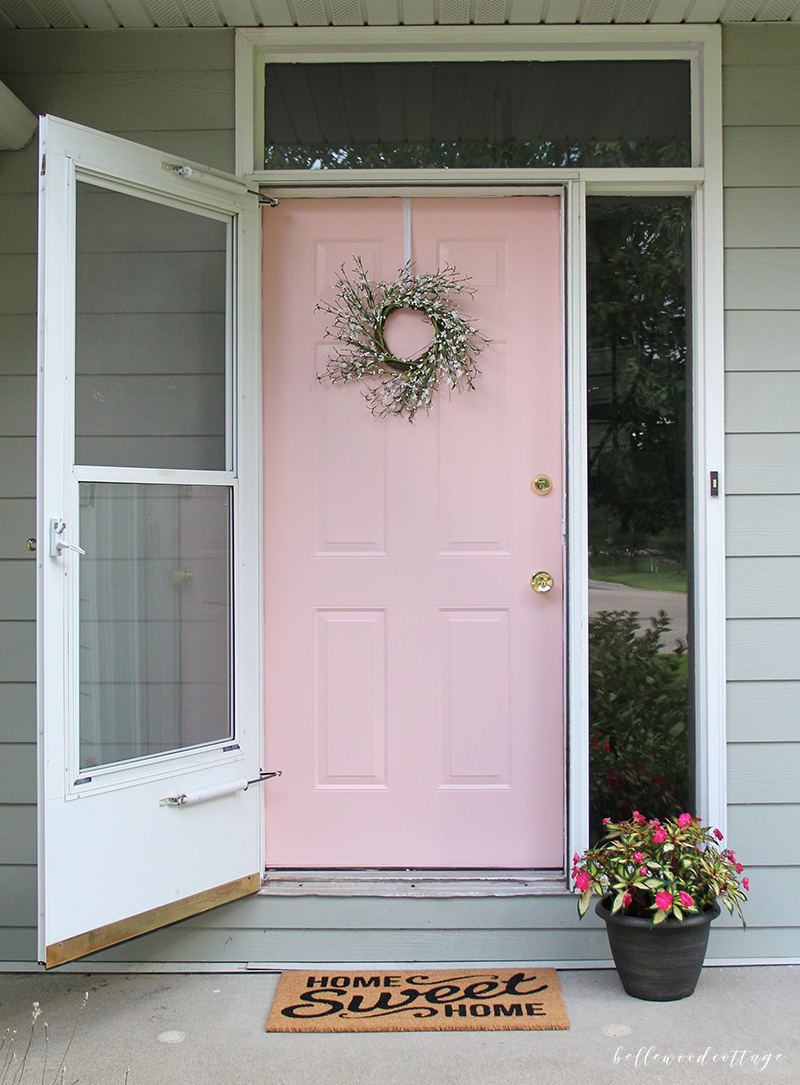 (also, yay for a new welcome mat! I picked one of my favorites from this recent roundup)
Choosing a color
Settling on a particular pink color was probably the most challenging part of this whole process.
Paint chip after paint chip after paint chip.
Trying to figure out which colors looked pink (not gray or peach), but not like craaaazy pink.
I looked at colors in sunlight, on cloudy days, in the rain, in the evening. Finally I just made myself pick one from the several (hundred) that seemed like they would be a good fit.
I ended up choosing Sherwin Williams Bella Pink.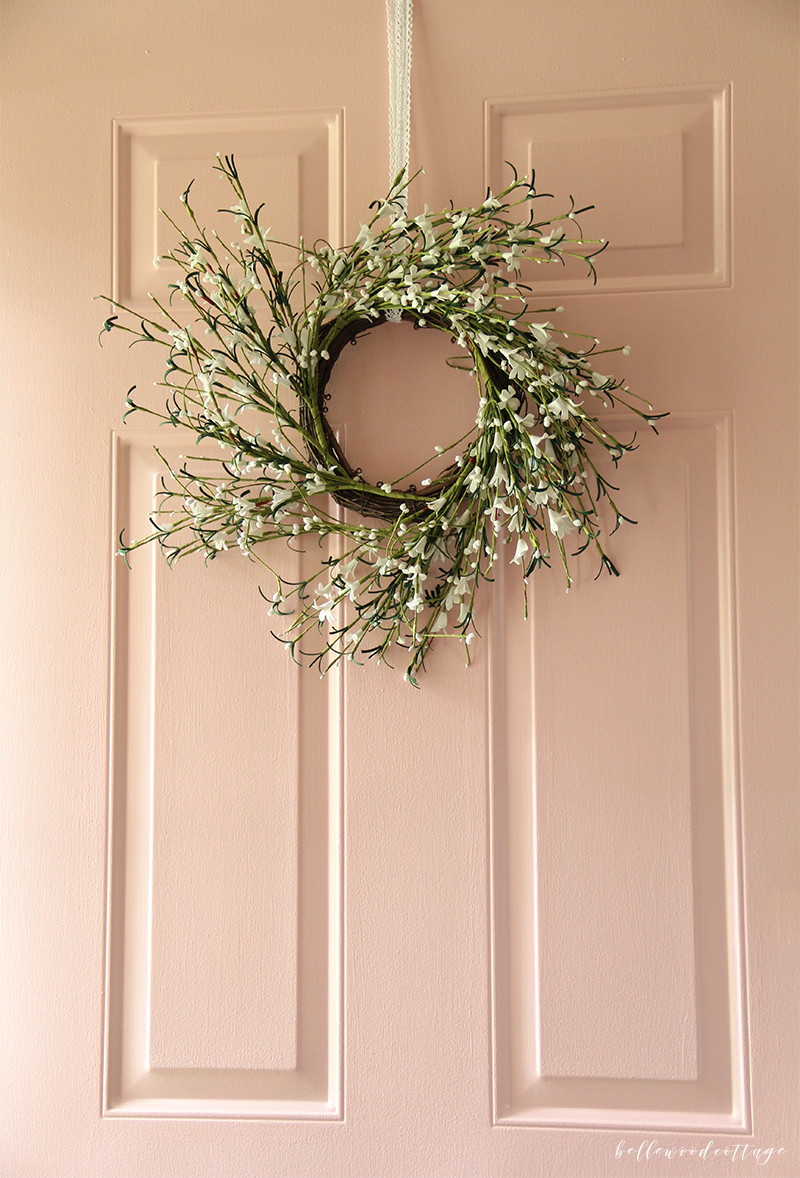 It's a pop of color that ends up being a lot more subtle with our storm door closed.
We don't really know any of our neighbors well enough for anyone to come over and weigh in, but I would loooove to know what they think. Have we officially been dubbed "the pink door people"? Are they living in fear of the next bold move we are going to make? Have they even noticed?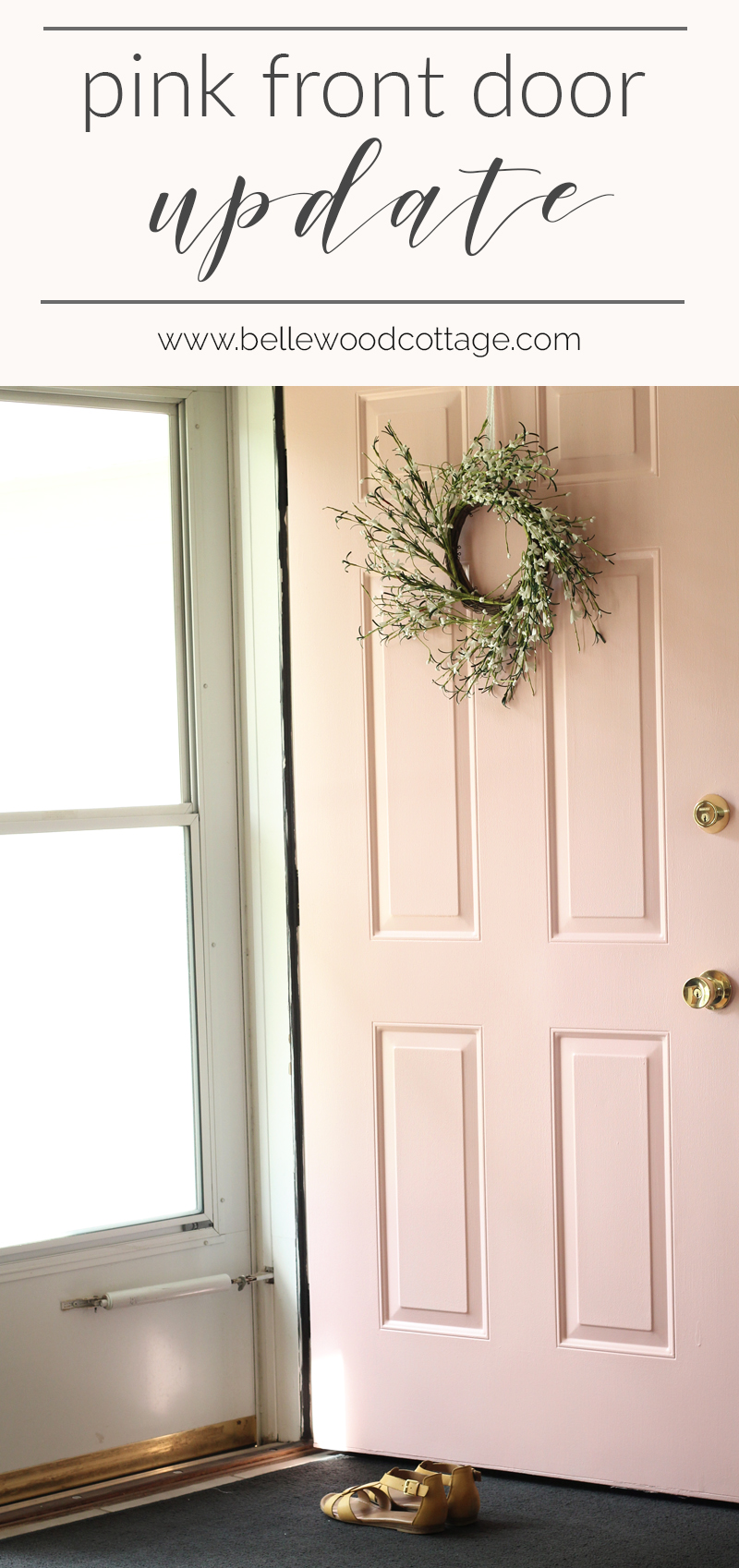 Honestly, I'm still a little surprised at myself that I took this risk. But, it's part of the fun of owning your own place. And really, in the end it's just paint.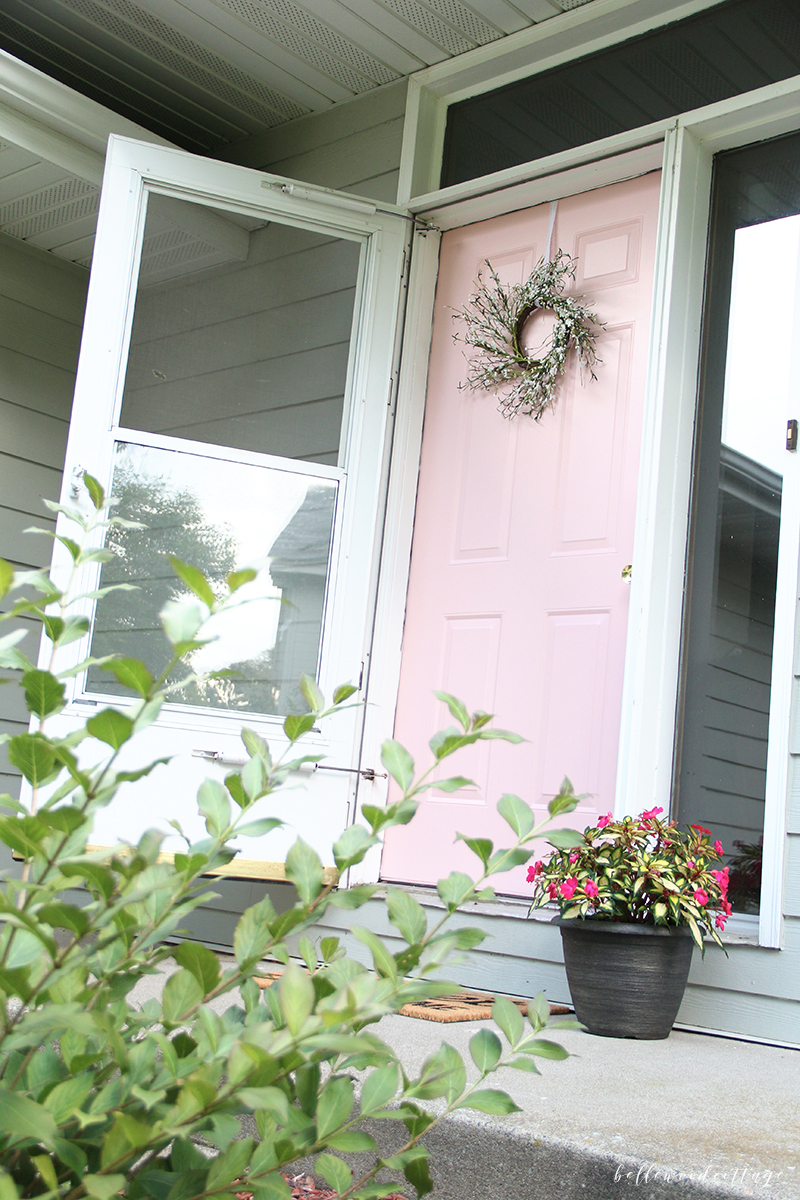 What risks have you taken with your home? Did you like the way the changes turned out? Share with me in the comments!
Save
Save
Save
Save