15+ Tips for Decorating for Fall on a Budget
Whether you are looking for inexpensive fall decorating ideas or just some practical advice for decorating for fall on budget, this post shares over 15 tips and tricks for keeping fall home décor within your budget–without sacrificing festivity!
Please note that this post contains affiliate links which allow me to earn a small commission when a purchase is made at no additional cost to you. Read more here.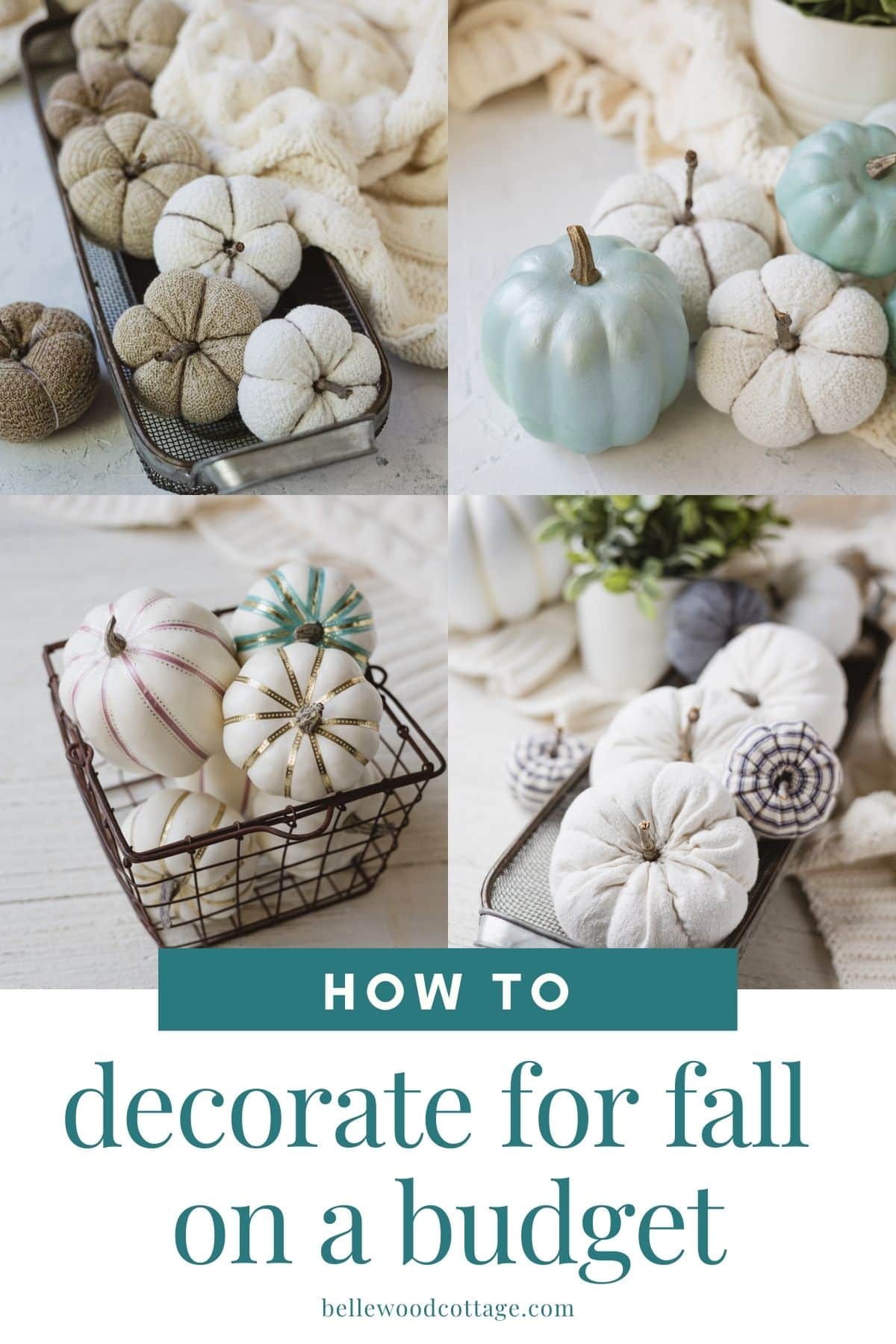 Every September, Instagram and Pinterest begin exploding with the most glamorous of fall décor. And it's hard not to dive in headfirst, right?
However, sometimes we forget that we don't all decorate our homes for a living, and it seems like there is always something that needs our financial attention more than a well-placed Cinderella pumpkin display.
So, whether you are decorating for fall on a tight budget or just keeping things simple this year, I wanted to share these tips to help you (and me!) enjoy the fall season, even while decorating with less.
15+ Budget Friendly Fall Decorating Ideas
1 – Craft Your Own DIY Fall Décor
You can make so much creative DIY fall décor all on your own–often with supplies you already own or are inexpensive to buy.
This year I made these little sock pumpkins. They cost about $6 for a 3-pack of socks (or just rescue some from your sock drawer for freeeee) and I made 12 pumpkins from them. Love it!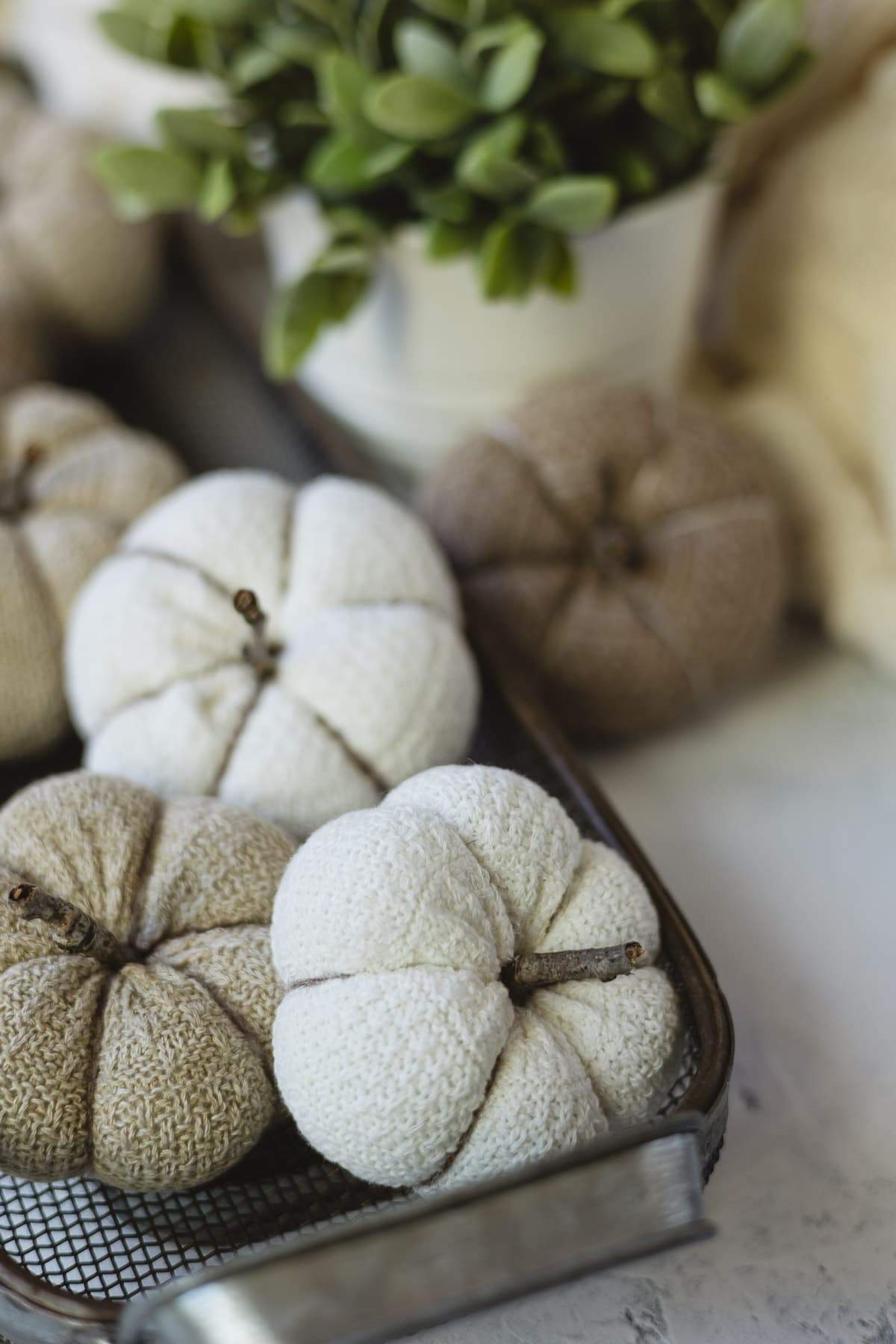 Here's another idea: instead of buying brand new faux pumpkins in the color I wanted, I just grabbed some chalk paint and spray paint I already had on hand and created colorful chalk painted pumpkins.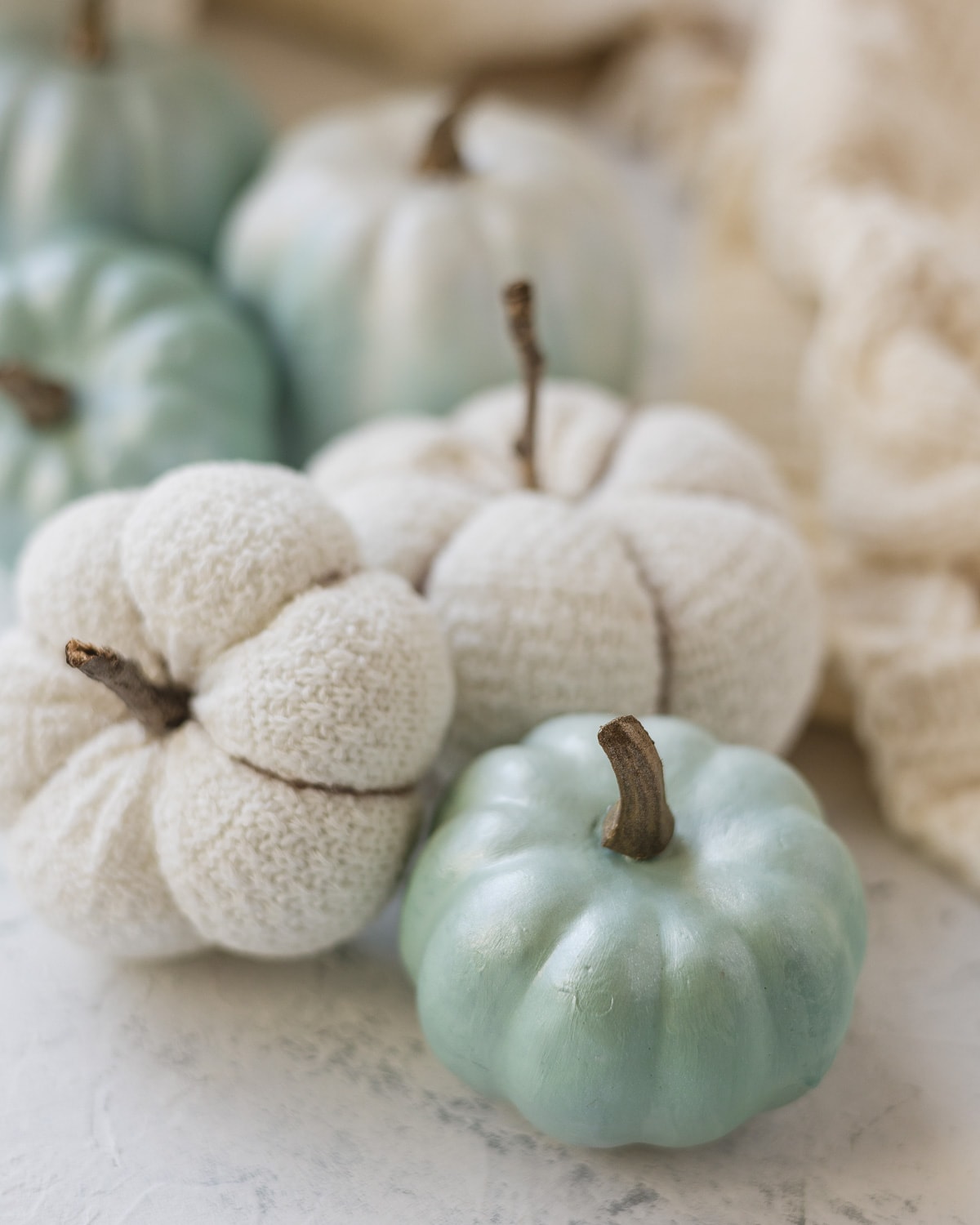 Here's a few more inexpensive ideas for pumpkin crafting:
2 – Use Natural Materials
Think squash, apples, and of course real pumpkins too. You can enjoy the pretty colors for a while and then start un-decorating when you have need of your "decor" for cooking.
Oh, and while we're at it, why not bring some gorgeous fall leaves inside? This photo from several years ago shows that I pretty much filled a basket with apples and pumpkins and called it a day for some fall tabletop décor.
I like to check Aldi for inexpensive fresh pumpkins and squashes. Trader Joe's usually has fancier pumpkins at reasonable prices too.
3 – Target Dollar Spot
Check the Target Dollar Spot ("Bullseye's Playground" now?) early and often for seasonal décor! It goes fast, but there are some fantastic deals there.
You can usually find seasonal kitchen towels, dishware, home décor, small signs, and definitely faux pumpkins and that kind of thing. Items are $1, $3, or $5 so it's easy to stay in budget and walk away with a nice supply of fresh fall décor.
"Houses" have been such a big decorating trend lately, and these wooden ones from Target just had to come home with me!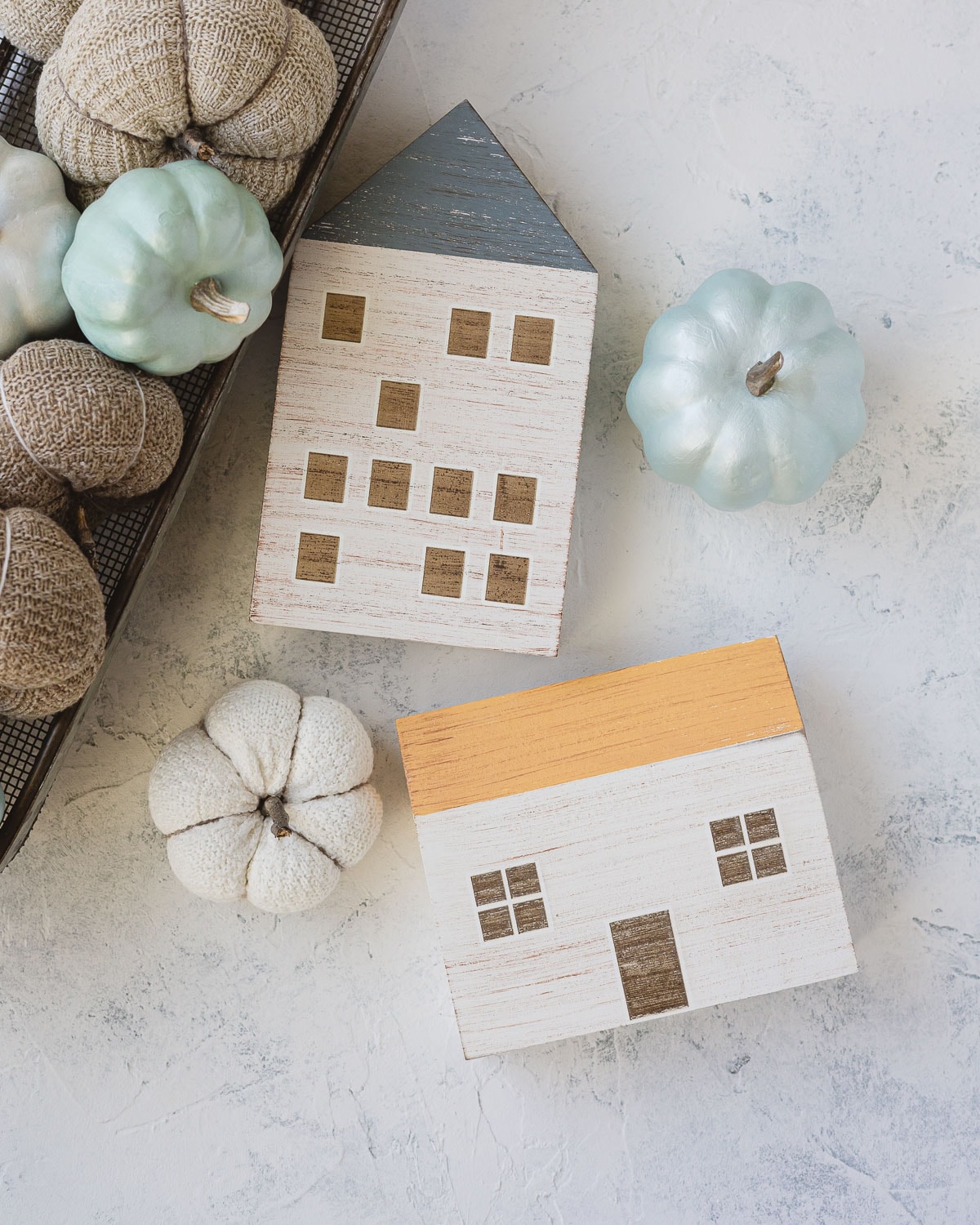 4 – The Dollar Store
Another fantastic option for inexpensive décor. Check your local Dollar Store and see what you find. Some of the products do unfortunately look cheap, but even still, you can often improve them immensely with paint (see tip #6!).
5 – Shop Thrift Stores and Garage Sales
Keep your eye open at thrift stores and garage sales for seasonal décor. Vintage baskets are great all year around and can be filled with pumpkins or fall florals for autumn. Old signs or picture frames can be repainted and redecorated. Pumpkins can be spray painted…which leads me to…
6 – Utilize Paint!
You can do so much to revitalize home décor with paint. I usually use chalk paint (because it sticks well to such a wide variety of surfaces) or spray paint (great for detailed items).
Try painting mason jars (maybe a pretty metallic??) and filling them with faux florals or spray painting old faux pumpkins or floral you've hunted down from around your home.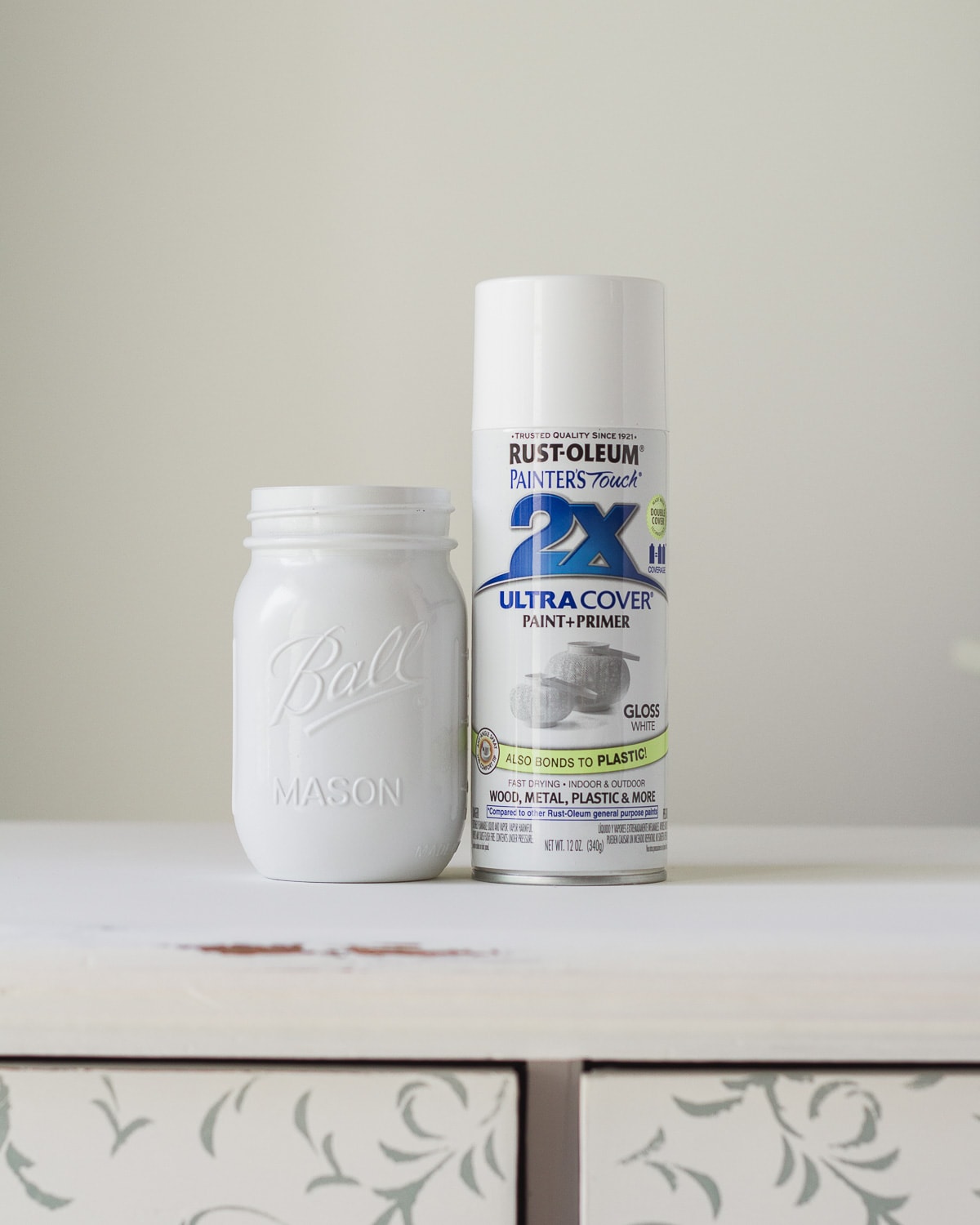 7 – Buy Décor That Can be Used for Multiple Seasons
It's so tempting to buy all the tiny pumpkins and cute fall stuff, but consider how the small prices add up.
What if this year you took that money and put it towards something that'll last all year long? Perhaps a big gorgeous piece of statement art for over the couch? Printing and framing family photos? Buying paint and repainting a room or a piece of furniture?
If you are on a tight budget, purchase items that you can use across multiple seasons.
8 – Embrace the simplicity of less
There is something lovely about purposefully choosing to decorate with less. A few well-thought-out touches can end up being even more special than a top-to-bottom decorating scheme. Plus, you don't have to dust it and put it away later. Win? Yes, I think so.
9 – Choose One Spot to Go All Out
Whether it's your front porch, entryway, or kitchen, consider choosing one spot to put nearly all of your décor/budget. Obviously, don't overwhelm the space! But sometimes, rather than spreading out all of our décor everywhere we achieve better results when we laser focus into one area of the home.
10 – Don't Shop if You Can't Buy
It's WAY harder to resist the fall goodies when they are staring you down in the middle of Hobby Lobby. So go ahead and skip those aisles if you are keeping things simple this year.
11 – Shop the Sales
On the other hand, if you do have a budget for fall décor, be smart and stretch it by shopping the sales. I recently shared a roundup of my favorite fall home décor from Michaels, but if you are familiar with the store at all you know that you HAVE to wait for a good sale–otherwise the prices are crazy!
12 – Build Your Fall Décor Collections a Little Bit Every Year
The years tend to go by quicker than we realize and I have found it helpful to build my décor collections with the future in mind. Add to your collection slowly and patiently, knowing that each year you'll have more to decorate with. Only buy your favorites!
13 – Buy Neutral Décor
Sticking with more neutral decor might feel a little boring (whites, soft browns, grays), but this trick makes it easier to use pieces again from season to season.
For instance, let's take another look at those cute houses I found at Target. I can use the unpainted and the white ones all year if I want, and the blue and orange ones are such soft colors (they don't totally scream "fall!") that I think I could potentially use them in spring or summer décor too. Versatility!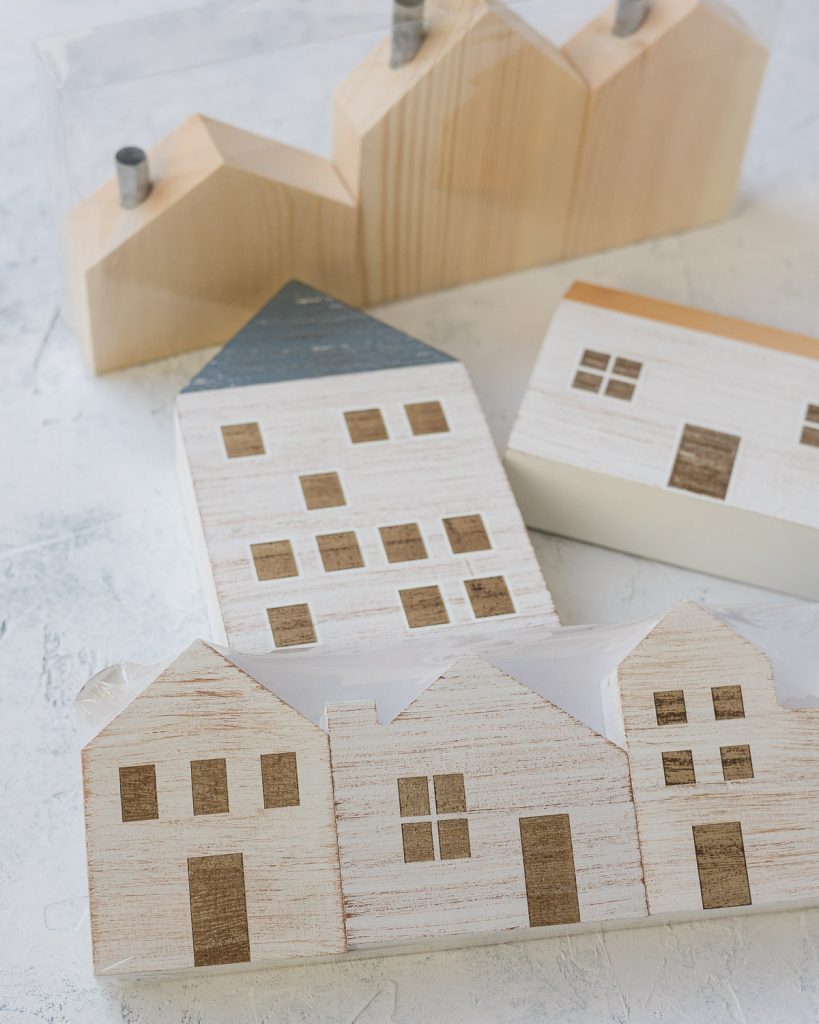 14 – Bake Something!
Regardless of where you are at with décor/decorating/budgets, baking something delicious is always a solid plan for adding some fall spirit to the home . This year I whipped up my own homemade pumpkin spice mix and have been adding it to aaall the things.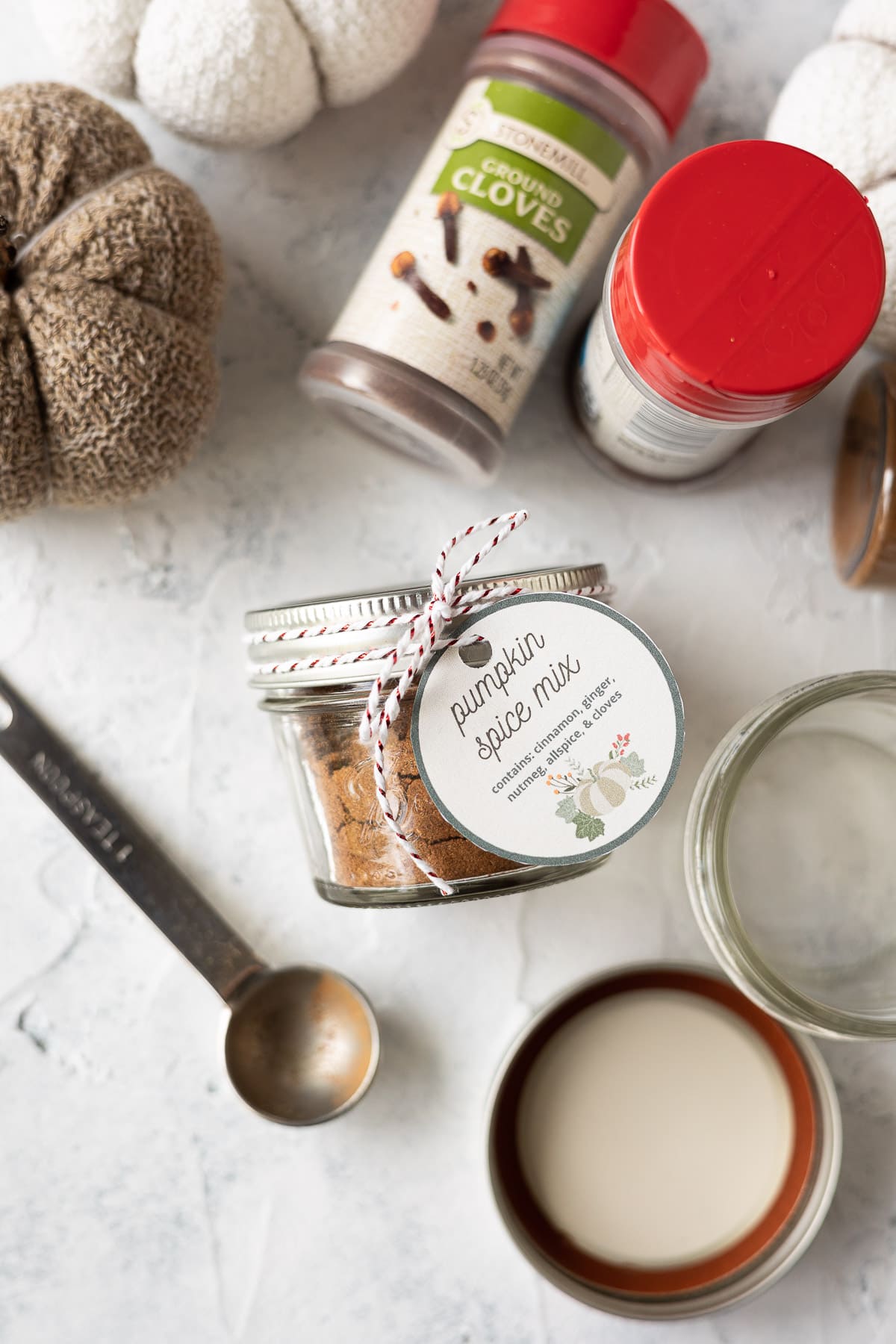 There's really nothing like the smell of fresh homemade baked goods (think pumpkin muffins, apple cake, gingersnaps, mmm) that calls out FALL more surely than any décor might do.
Plus, turning on that oven is the perfect way to warm up a little while we're all waiting to officially turn on the heat.
15 – Carve Pumpkins
We can't forget this classic. Kids love carving pumpkins each year, and even the pumpkins that aren't quite Pinterest-perfect still make a wonderfully festive display on a porch.
16 – Paper Bag Luminaries
These festive light-filled lanterns are easy to make and perfect for inexpensive seasonal décor.
17 – A Bonus Tip for Kids
If you have kids, you are likely reading all the fall books right now. Whether from the library or your own collection, put these on display! Picture ledges are a great way to display books and the seasonal aspect is lots of fun.
These aren't our fall books, but it gives you the idea: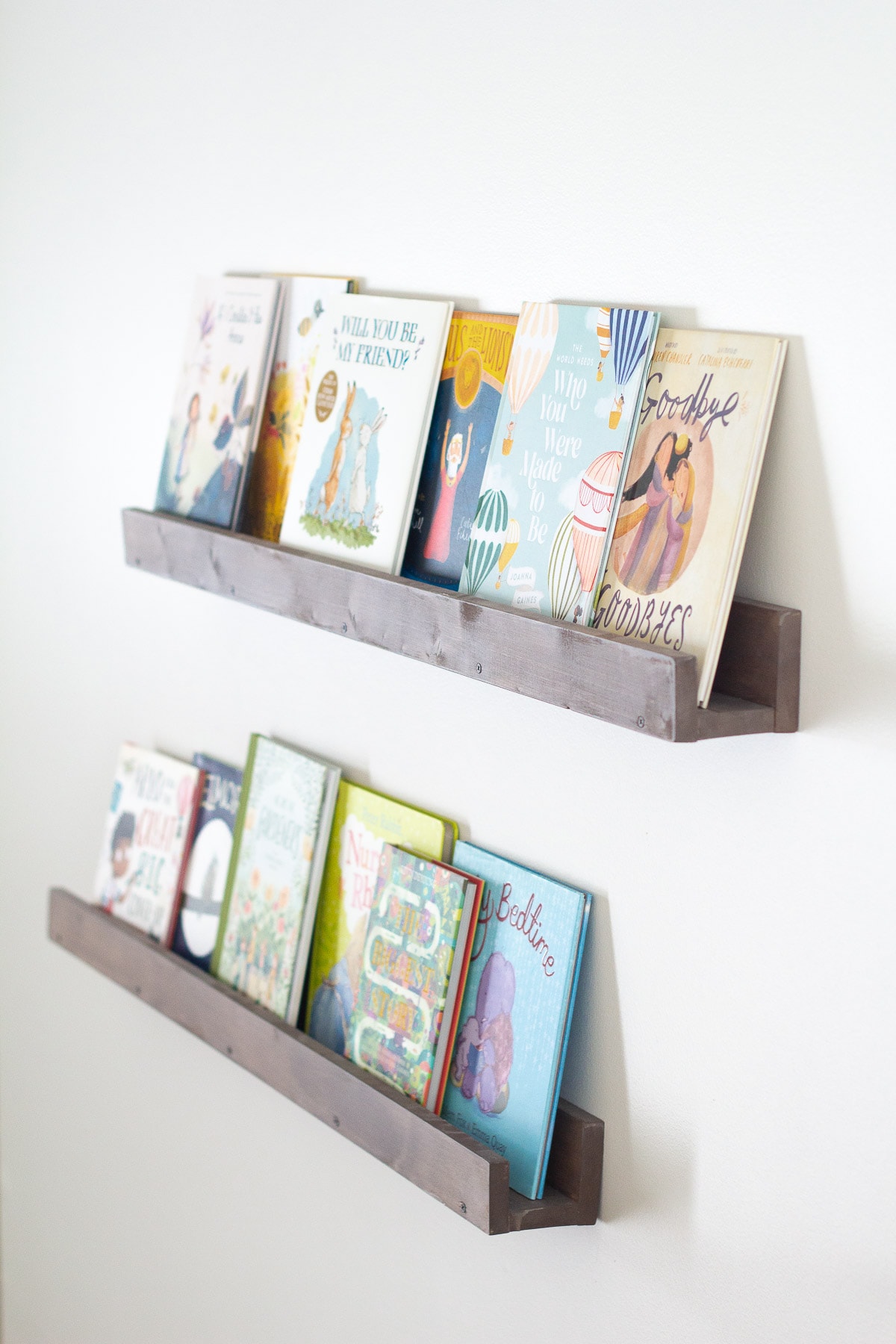 Hope these tips helped you craft a cozy (and budget-friendly!) fall!