furniture rehab: chalk paint end table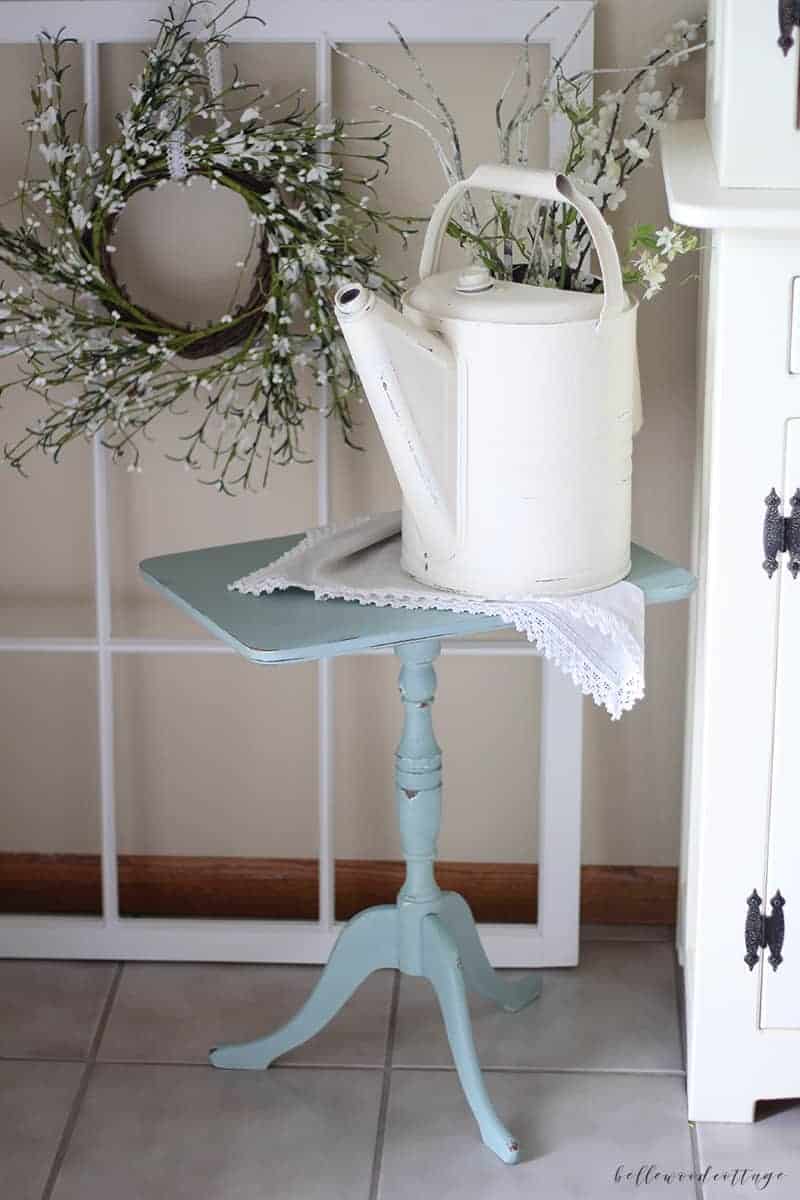 Happy Monday friends! I hope everyone had a wonderful weekend and got a chance to enjoy some beautiful summer weather. My weekend was filled with painting, family, and some delicious treats (back to healthier stuff starting today!). I also found time to finish up this little end table project that had been languishing in my furniture queue for a bit.
This before-and-after started with a $3 water-stained end table I found at a garage sale last year. I knew I'd be able to repair it fairly easily with a little sanding, stain-blocking primer, and chalk paint.
Here's a closer view of the top: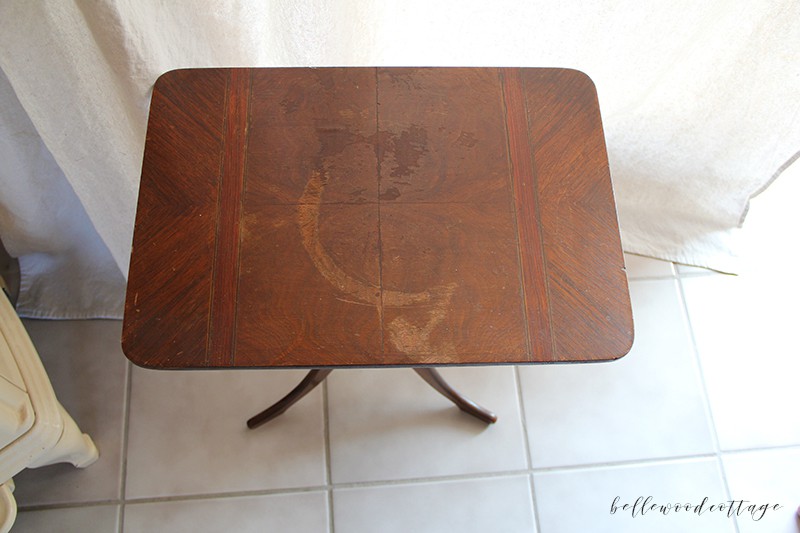 I had originally intended to stain the top and paint the rest of the table white, but after a little sanding I realized that the wood was just not high-quality enough to be re-stained. So a little change of plans and I decided to have some fun with a bright(er) color of chalk paint than I normally use (er, essentially something not white or cream).
Supplies:
Zinsser Smart Prime
Annie Sloan Chalk Paint (duck egg blue)
Annie Sloan Clear Wax
After sanding, priming, and two coats of chalk paint, I went ahead and added some light distressing. I actually really love how the primer came through as well. The little touches of white make the piece look a little older, as if it has seen a few coats of paint over its lifetime.
I then finished up with clear wax from Annie Sloan. I have to say, I really don't love using furniture wax! There is certainly a trick to it, and I think I might enjoy using it more if I would buy the correct brush (I've been using an old stencil brush which has a similar shape to the one you're supposed to use).  However, I always feel like the wax has a slightly tacky feel (even after being careful to use a small amount), and I have to say that I am still preferring the Rusto-leum matte clear for ease-of-use and final finish.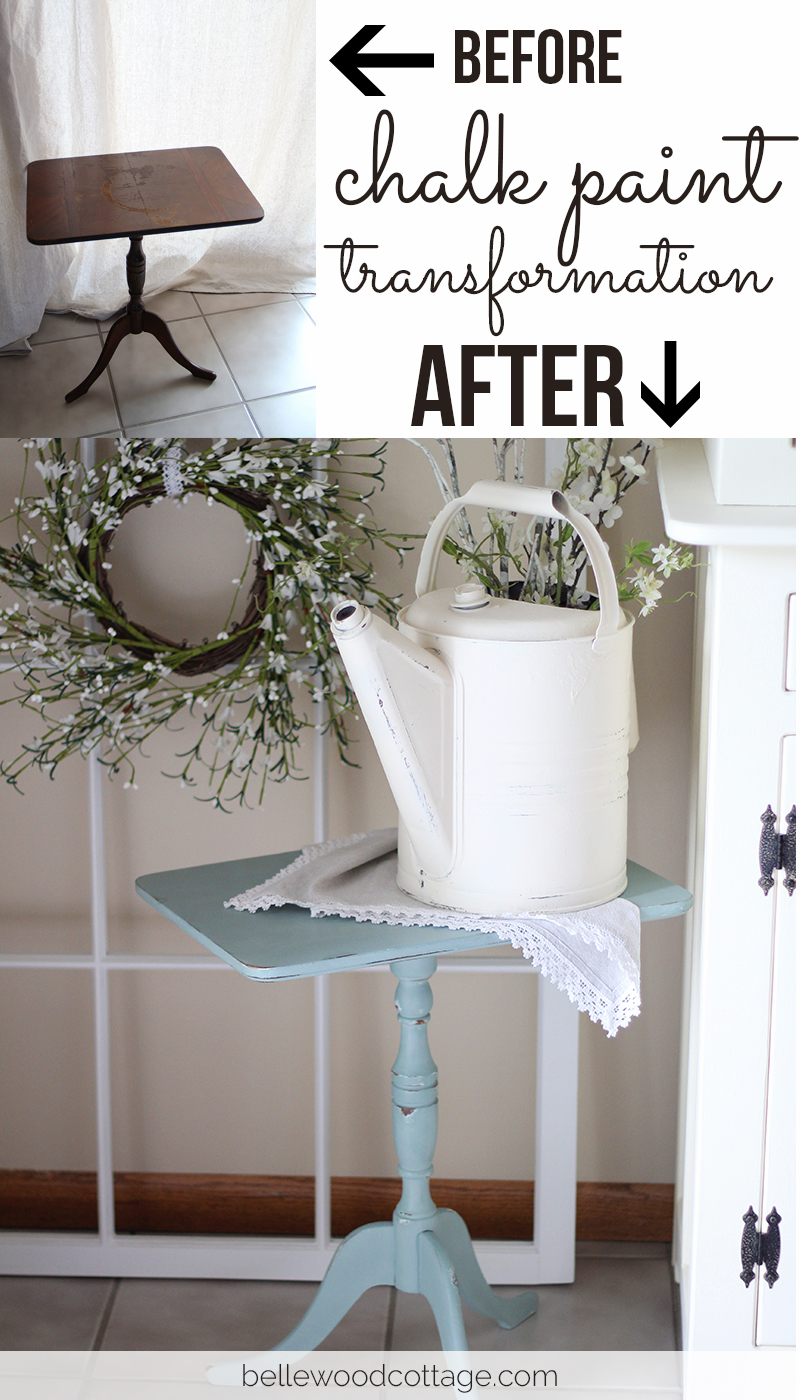 I'd definitely love to hear if anyone else has feedback on what top coat you prefer to pair with chalk paint. I've seen several bloggers that have had success with other methods, so I'm certainly curious to keep experimenting! From my experience, the top coat has a pretty large impact on the finished quality and look of the project, so it's definitely an important choice.
Let me know in the comments if you have any thoughts!