Gluten Free Peanut Butter Cookies
Good morning friends!
I've got a quick post today sharing the latest recipe I have fallen in love with. Peanut butter cookies that are soft, chewy, and gluten free!
I love recipes that are naturally gluten free and don't require flour substitutions (or other adapting) in order to create a GF version that tastes like the original (because, let's be real, it probably won't).
You may have seen this "three-ingredient" peanut butter cookie recipe before, as Pinterest is overflowing with the idea. However, this recipe is an upscaled (and improved!) version of that recipe.
This is a great recipe to have in your back pocket if you need a gluten free dessert, something easy to make with kids, or just a plain old sugar fix.
The cookies start off with brown sugar, peanut butter, and eggs. So, super simple. Deb also included vanilla extract and sea salt to finish. I omitted the sea salt, but I think that would be a really delicious way to complete the cookies. Totally up to you!
If you want to give this recipe a try, find the ingredients and instructions from Deb over at Smitten Kitchen.
A few notes if you try these out:
I usually see the three-ingredient peanut butter cookie recipe calling for white sugar. This particular rendition calls for brown sugar and I think that is a large part of the hugely successful flavor and texture of these cookies.
Definitely pop the dough in the freezer before forming the cookies (as Deb suggests on the recipe page). I think this step was really important to achieving a good texture. However, I skipped the second time in the freezer (after the cookies are formed and on the baking sheet), and that worked out fine.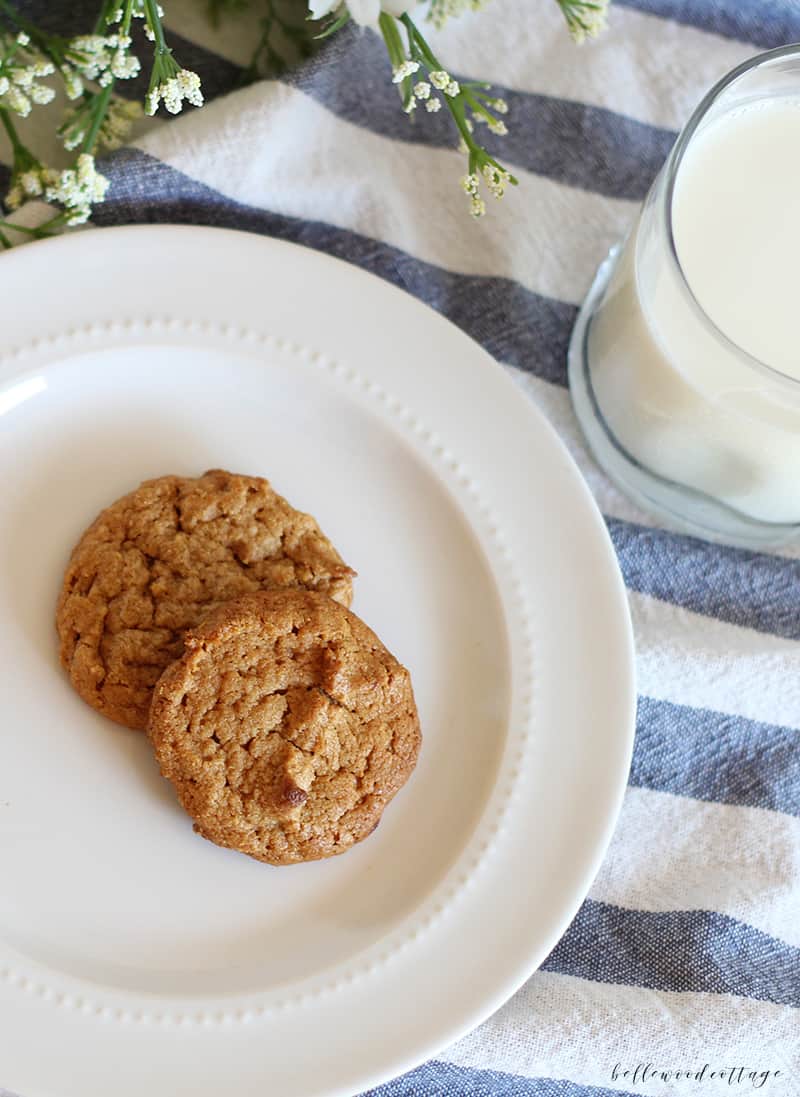 Avoid overbaking. Watch these carefully and don't wait until the edges are totally brown before removing the cookies from the oven. The edges will juuuust start to turn brown and then the cookies are ready to pull out. When totally cooled they will be oh-so-soft and chewy. I thought I undercooked my first batch and proceeded to leave the remaining cookie sheets in the oven for a longer period of time. Not good. They didn't burn, but the high volume of fat and sugar in this recipe meant that they developed a slightly burnt flavor (even if they didn't have the appearance of being burnt).
Add chocolate! Chocolate and peanut butter is my favorite thing, so I highly recommend this addition.
And now, after writing this post I really really want to make another batch of these..somebody stop me!
Save
Save