How to DIY Christmas Wall Art
This year, I finally felt like I had my Christmas decor act together. I mean, it was nothing that Martha Stewart would exclaim over, but it was relatively cohesive and pretty. And guess what? We did it all within our (tiny) budget. A combination of being patient and waiting for stellar sales + buying during prior years' post-Christmas decor clearance + DIYing my own decor was a winning solution.
There is something so satisfying about a good DIY project. This year, one of my favorites turned out to be the Christmas wall art I made. If you follow the blog, you probably caught this earlier tutorial I posted on how to use Modge Podge and some basic supplies to make a rustic Christmas sign. Well, I couldn't stop at one, so I didn't!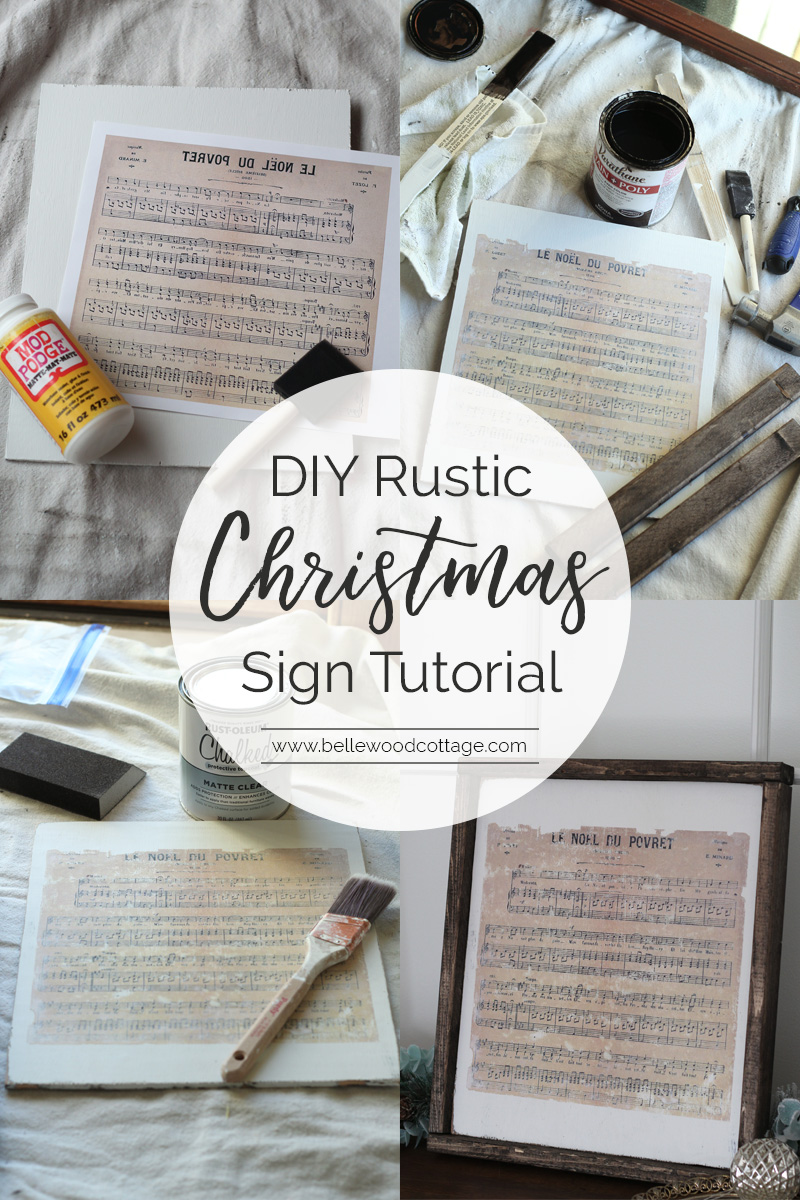 I'll give some details below if you would like to make your own DIY Christmas wall art, but for the full tutorial head over to this post for step-by-step instructions and photos.
How to make DIY Christmas Wall Art
To start, you'll need a reversed photocopy of your desired image. I used this gorgeous image from The Graphics Fairy.
Then it's a simple process from there. Essentially, you will "paint" the printed side of your photocopy with Modge Podge and then apply that to a piece of plywood or similar. After it dries, the top layers of paper are gently rubbed off with a sponge revealing the image underneath. A little sanding, some polycrylic to seal, and it's basically done. To frame my Christmas wall art, I just used furring strips cut to size and stained.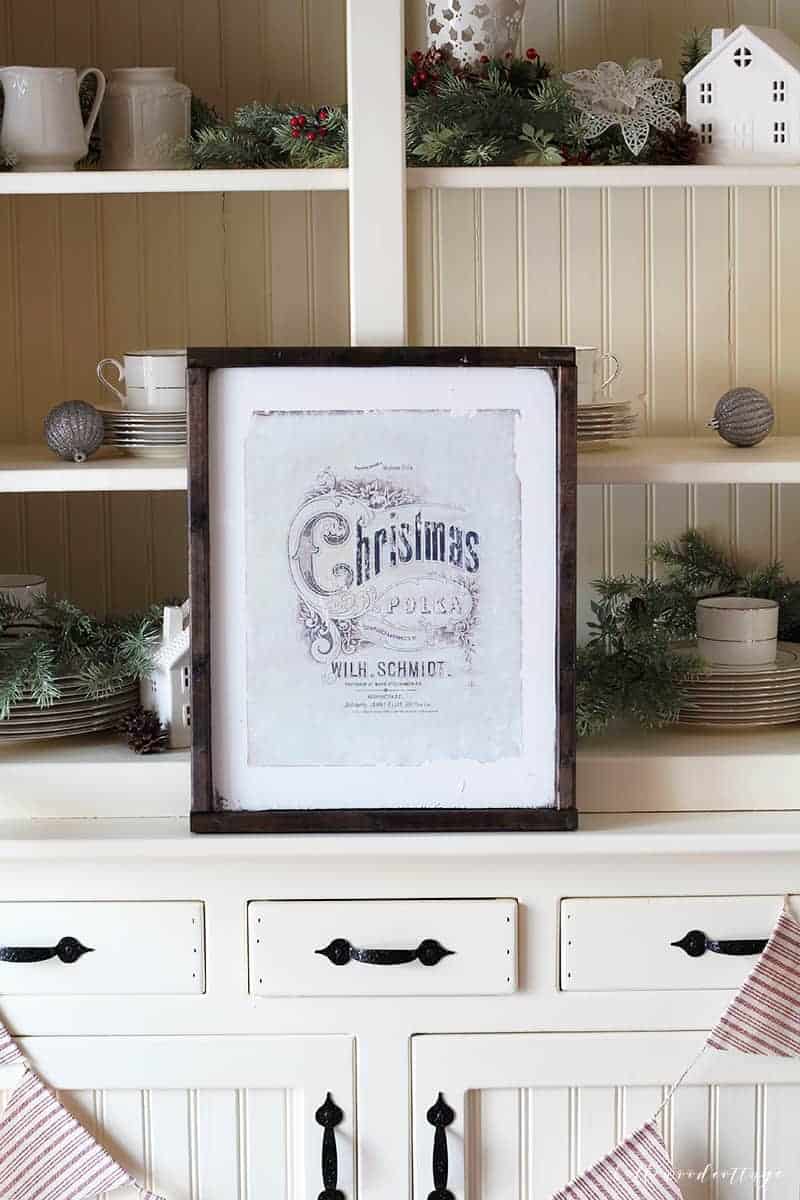 To make the furring strips easier to attach, I glued supports to the back of the sign, as shown. Then I just added wood glue around all the edges and secured the furring strips. And done!
Since I already had most of the supplies on hand, I was able to make these signs without spending really anything. Just the money for copies, a couple furring strips, and Modge Podge. That's what I call budget-friendly.
I'd love to hear how you decorate for Christmas on a budget! Any favorite DIYs you have made? Share with me in the comments!
More Christmas Inspiration from Bellewood Cottage
Save
Save
Save