The Prisoners, the Earthquake, and the Midnight Song | Book Review
The Prisoners, the Earthquake, and the Midnight Song is a children's re-telling of the story of Paul, Silas, and their imprisonment in Philippi. Join me for a review of this gospel-centered picture book for kids!
Please note that this post contains affiliate links which allow me to earn a small commission when a purchase is made at no additional cost to you. Read more here. Thank you to The Good Book Company for providing me with a copy of this book. All opinions are my own.
The Prisoners, the Earthquake, and the Midnight Song: A True Story about How God Uses People to Save People by Bob Hartman, illustrated by Catalina Echeverri
Summary
This book tells the true story (found in Acts 16) of what happens when Paul and Silas are wrongfully thrown into a harsh prison in Philippi. Rather than moaning and complaining, instead they trust God and praise Him with a
"midnight song". Through their faithfulness, the jailer of the prison and his household come to faith in Jesus.
What I Love about The Prisoners, the Earthquake, and the Midnight Song
Biblical Accuracy
This is the latest book in the Tales That Tell the Truth series. One of my favorite things about this series is the way the authors tell Biblical stories at a child's level while still being faithful to the original text. The stories are well-written and they engage, entertain, and most importantly, teach.
Repetition
Repetition is a common device used in children's literature to cement the storyline and/or keep things interesting. In this story, the refrain of "Listen…" repeats as the story progresses, keeping your child curious about what they should be "listening" for next, whether it's Paul and Silas singing, the earthquake grumbling through the ground, or even the jailer crying.
The Prisoners, The Earthquake, and the Midnight Song also repeats this all-important refrain about Jesus, "…who died so we can be forgiven, who came back from the dead so we can live forever, and who sent his Holy Spirit so we can follow Him as our King."
The illustrations follow this repetition too as we see the gospel shared in speech balloons filled with three simple illustrations: the cross, the empty tomb, and a dove representing the Holy Spirit.
Encouragement to Share the Gospel
Finally, I love how this book provides a springboard for discussing with our kids how God "uses people to save people." Sharing our faith doesn't have to be awkward, weird, or overbearing. Rather, Paul and Silas set an example of praising God in the midst of difficult circumstances and God opened a door (quite literally!) for them to be able to share the gospel.
The book concludes with an encouragement for kids to join the many voices and languages sharing the good news of Jesus all around the world today, "You can tell people about Jesus too!"
Buy the Book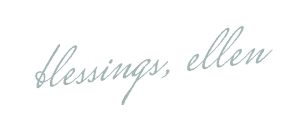 More Book Reviews