Unique Board Books to Give at a Baby Shower
If you're looking for the perfect board book to give at a baby shower or to a new parent, sometimes it can be a challenge to find a book that the parent doesn't already own. This list of favorite unique board books to give at a baby shower will give you plenty of gift ideas for books that are unique and valued for years to come!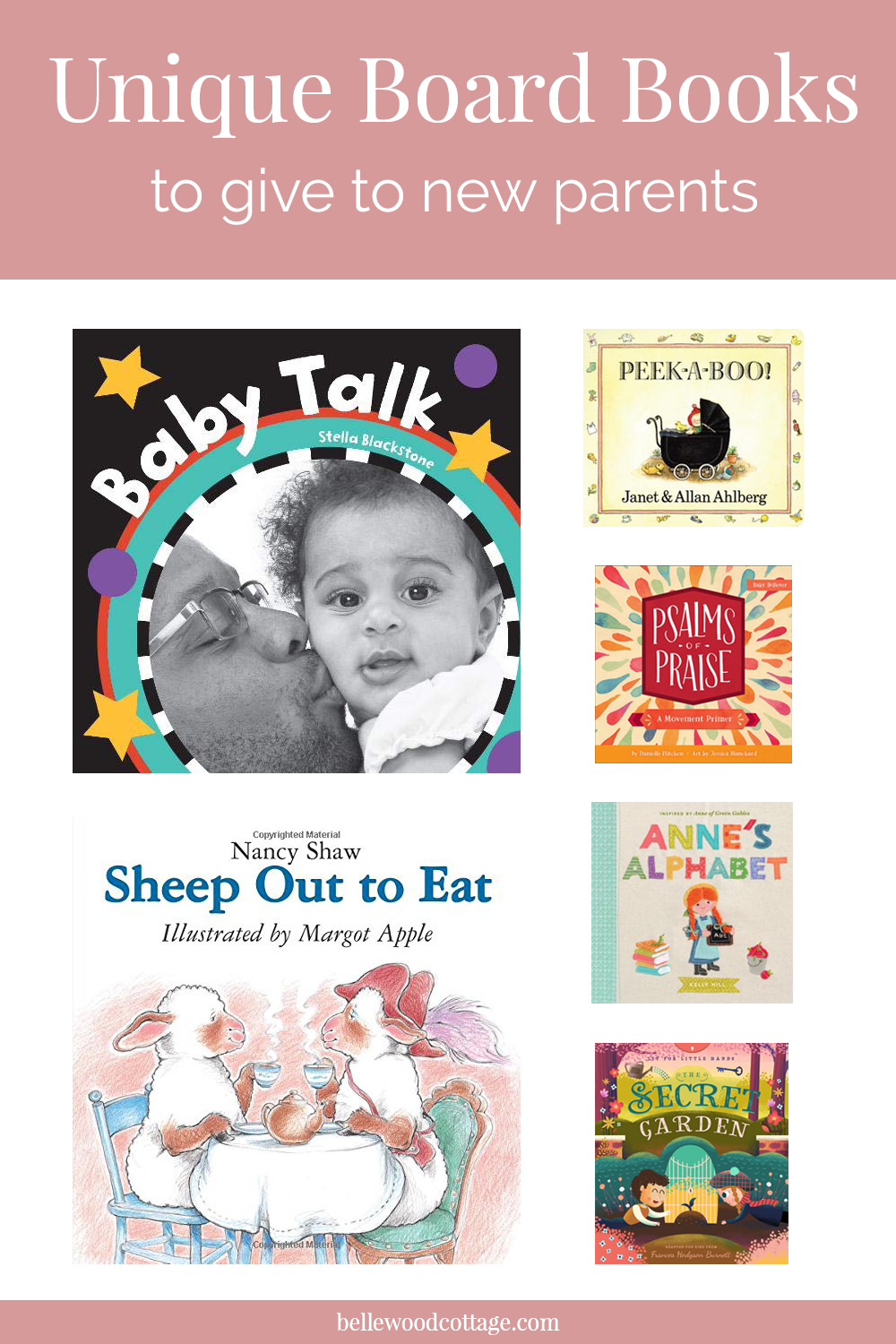 Please note that this post contains affiliate links which allow me to earn a small commission when a purchase is made at no additional cost to you. Read more here.
What Makes a Unique Board Book?
A unique board book ought to be a hidden gem that is both well-written and illustrated. Unique board books are simply less-well-known board books that are just as delightful as classics like The Very Hungry Caterpillar, Goodnight Moon, and The Snowy Day.
All of these unique board books to give at a baby shower fulfill the following criteria:
Board book format
Less than 150 reviews on Amazon (hidden gems!)
Age appropriate for the first year (and onward!)
Well-written
High-quality illustrations
Finding truly unique board books that consist of excellent writing and art (after all, babies are pretty discerning for their young age!) is a bit more of a challenge than simply searching out books with few reviews on Amazon. After publishing, I will continue to keep this list updated as I find more unique board books that are perfect baby shower gifts!
Unique Board Books to Give at a Baby Shower
The short, clippy rhymes of these "sheep" books make them excellent for babies and toddlers. They love the words that (before you know it) they are soon able to say along with you. The hilarity of the trouble the sheep find themselves in time and time again is of course, ultra-amusing to the baby crowd. The sheep in this story have terrible manners indeed and after laughing at their antics, it's a good time to review what appropriate table-side behavior might be! A part of the classic series that started with Sheep in a Jeep.
I would essentially consider this a "wordless" book (only a few words throughout), so be forewarned that this is a book that uses the illustrations to do most of the story-telling. Obviously, the reader is welcome to add as much as they would like in way of explaining the story or adding details. In this book, Baby wants Brother's attention…and parents of siblings will be familiar with the incidents that follow! Very sweet!
Cut-out "peek-a-boo" holes, short and sweet rhymes, and a historical context make this book a unique charmer. The illustrations are full of rich detail (with a setting of wartime England) that will keep the reader interested too. I also like that the way the rhymes are composed makes it easy to shorten up the book for younger babies. Also check out the English version, "Peepo" here.
This short and simple book tells a story with few words paired with poignant pictures. A young boy is seen playing in the rain while wearing a yellow rain jacket. I love short stories like this one for reading to young babies and the soft watercolor illustrations are lovely.
The Baby Believer Series from Harvest House publishers is composed of medium-sized, sturdy, and colorful board books. Their simplicity makes them a great choice for baby's first year (though the included Scriptures will give these books longevity too as parents include those in the read aloud time as well). I love the vibrant illustrations in this edition and the beautiful contrasts, especially the "Empty/Full" page of Creation which shows an empty sea alongside the full version filled with colorful sea creatures. Each set of pages includes a Scripture reference.
Another in the Baby Believer series, this book is so fun as baby grows! Recipients of this book at a baby shower will be able to share the vivid illustrations will their baby right away. But the real fun starts as growing toddlers get involved with the actions of praise in the book, such as kneeling, running, clapping, jumping, and more. The illustrations represent a beautiful diversity of children throughout which I love! Each set of pages includes a Scripture reference.
While other baby shower goers might think of Helen Oxenbury classics like Ten Little Fingers and Ten Little Toes or We're Going on a Bear Hunt, It's My Birthday is a less-commonly chosen title. But guess what? It's just as sweet! And the language repetition, adorable animals, and overall theme (who doesn't want to read about preparing a birthday cake?!) make this an excellent choice for little ones.
A repetitive book that is perfect for babies/one-year-olds for that reason. A simple refrain, "I talk to you and you talk to me", repeats throughout. We love the high-contrast black-and-white images for visual learning and the real photograph images of babies–babies love to look at other babies!
Flaps to lift, wheels to spin, tabs to pull out, the book has it all. From Mr. Collins' proposal to Lydia's elopement (expressed in a child-friendly way) the book gives the general gist (with a few things out of order) of the story. You'll enjoy the occasional quote from the original scattered throughout. Age range: Publisher suggests 3-6yrs, I say 0+ with the caution that some of the elements are delicate. Full review here.
Another literary adaption for little ones like Pride and Prejudice above, my favorite page in this book is where you shift a page to reveal a tree in bloom. So fun! I'll note that a few of the elements seem a bit less well-designed than the P&P book (like the illustrations occasionally seem incomplete). Again, suggested age is 3-6, but I do love these for babies! Watching a parent or older sibling move the flaps/wheels/etc is such fun for them.
Of course a baby won't know the story-line that inspired this delightful board book, but any avid reader of the Anne of Green Gables books must add this one (or any of the board book series!) to their collection. The simple text (an "Anne-themed" object for each letter of the Alphabet) paired with the unique method of illustration makes this a winner.
As quoted from the publisher, "Each letter of the alphabet is brought to life through a memorable Anne scene, with simple text and tactile, gorgeous works of art created from cut fabric and embroidery. "
Also check out Anne's Colors, Anne's Numbers, and Anne's Feelings.
I couldn't resist this last book if your gift is going toward a baby who will be born around Christmastime. What fun to give a Christmas-themed board book! This book doesn't shy away from sharing the gospel and it does so within an upbeat rhyme scheme and plenty of adorable animals (and again, a beautiful diversity of children!). This book is a little on the longer side, but the bold illustrations and the rhyming text make it a great choice for a baby who will turn one around the Christmas season.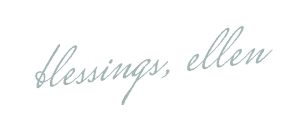 More Booklists from Bellewood Cottage