Favorite Baking Books for Kids…Filled with Delicious Kid-Friendly Baking Recipes!
Is your child an aspiring baker? These baking books for kids are filled with mouthwatering treats (and savory bakes) that will have your kids eager to get in the kitchen and try the recipes.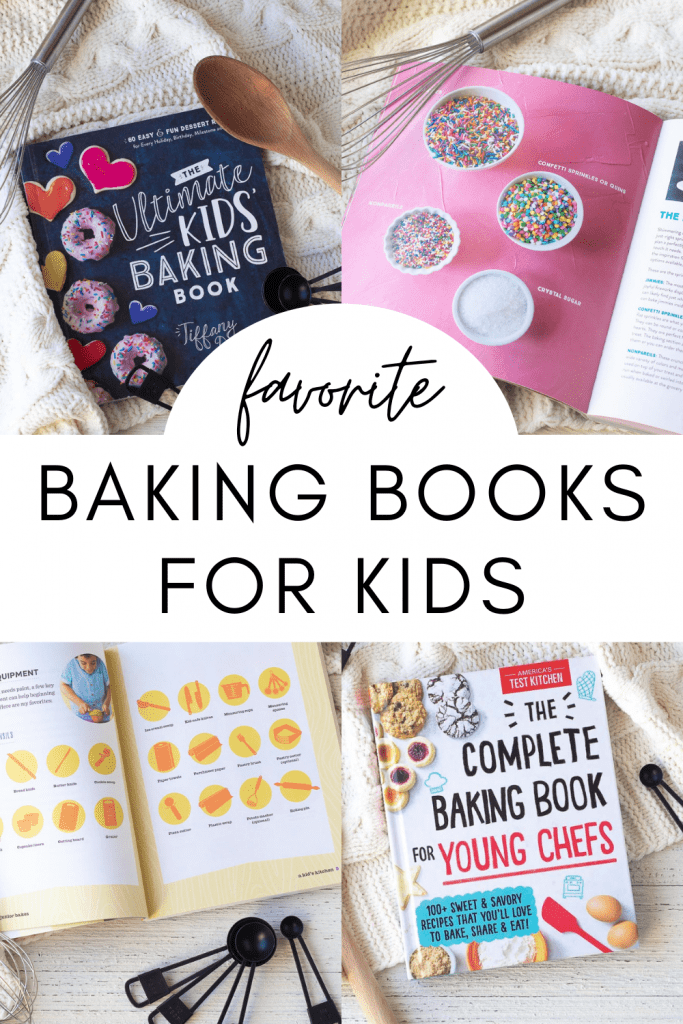 Please note that this post contains affiliate links which allow me to earn a small commission when a purchase is made at no additional cost to you. Read more here.
You'll love helping your little one with recipes for muffins, cakes, brownies, even pizza dough and pastry! I've even included a book that will stretch those baking skills towards learning to make dinners and easy snacks too. Valuable life skills, right?
In a Hurry? I recommend The Complete Baking Book for Young Chefs by America's Test Kitchen Kids for ages 8-12 as one of my very favorites on the list. You can't go wrong with this one!
Is your child under 8 years old? Kid Chef Junior Bakes: My First Kids Baking Cookbook by Charity Mathews is a baking book for ages 4-8 filled with sweet and savory recipes your little will love!
Favorite Baking Books for Kids Eager to Bake
Each of these baking books for kids is a fantastic resource to provide your kids with inspiration and kid-friendly recipes. Each book here has plenty of high color photographs (gotta have photos!), tips for success, and delicious recipes. Let's jump in!
Psst, love to support local bookstores? Me too! Shop my list of Best Baking Books for Kids on BookShop here.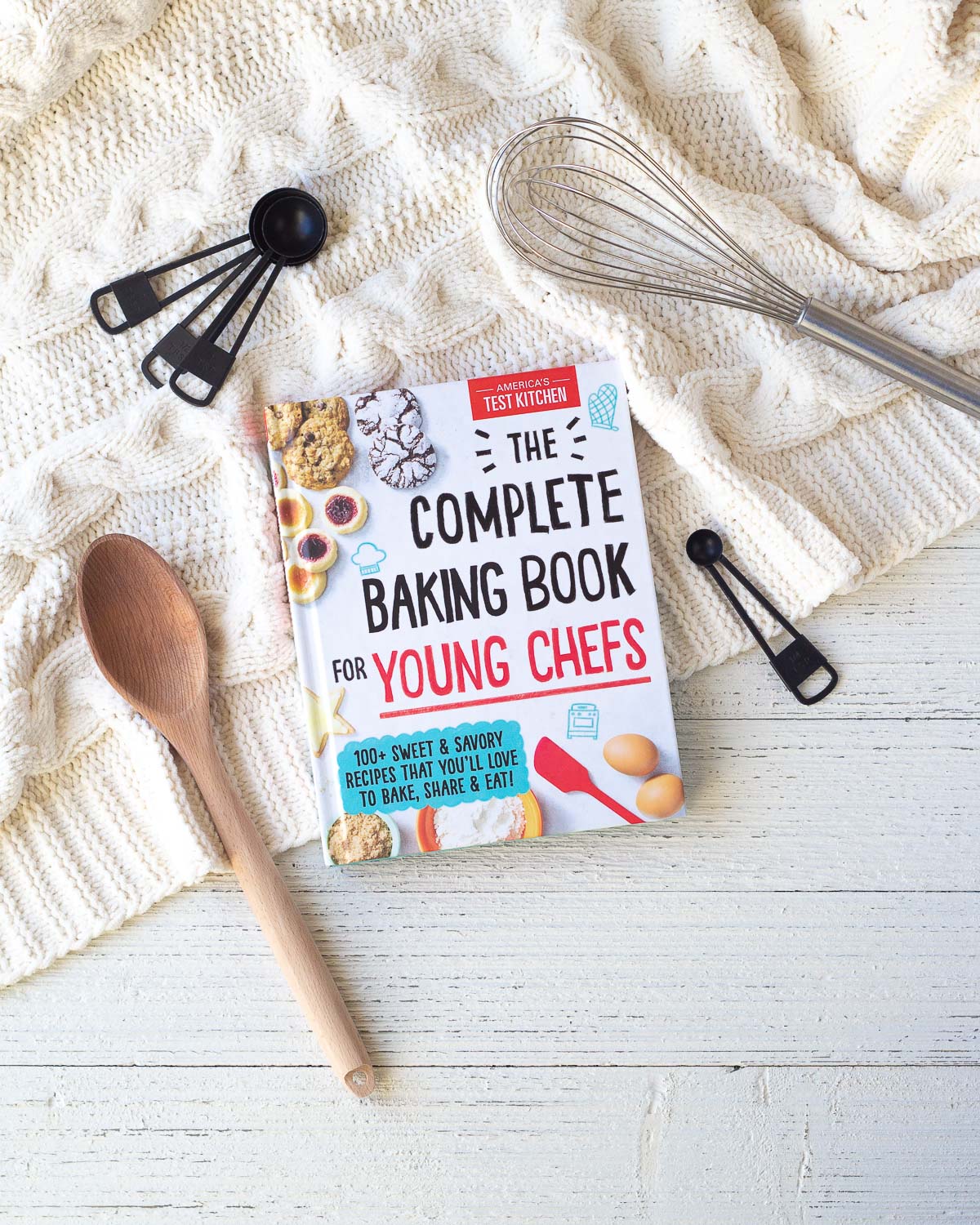 Ages: 8-12. (Note: the amount of recipes and variety here will keep even slightly older kids busy!)
America's Test Kitchen produces incredibly quality cookbooks, and The Complete Baking Book for Young Chefs (filled with so many yummy kids baking recipes) is no different. The book includes an extensive "Before You Bake" section that takes your child through tips for success, baking vocabulary, prepping ingredients, and full color photos of baking equipment.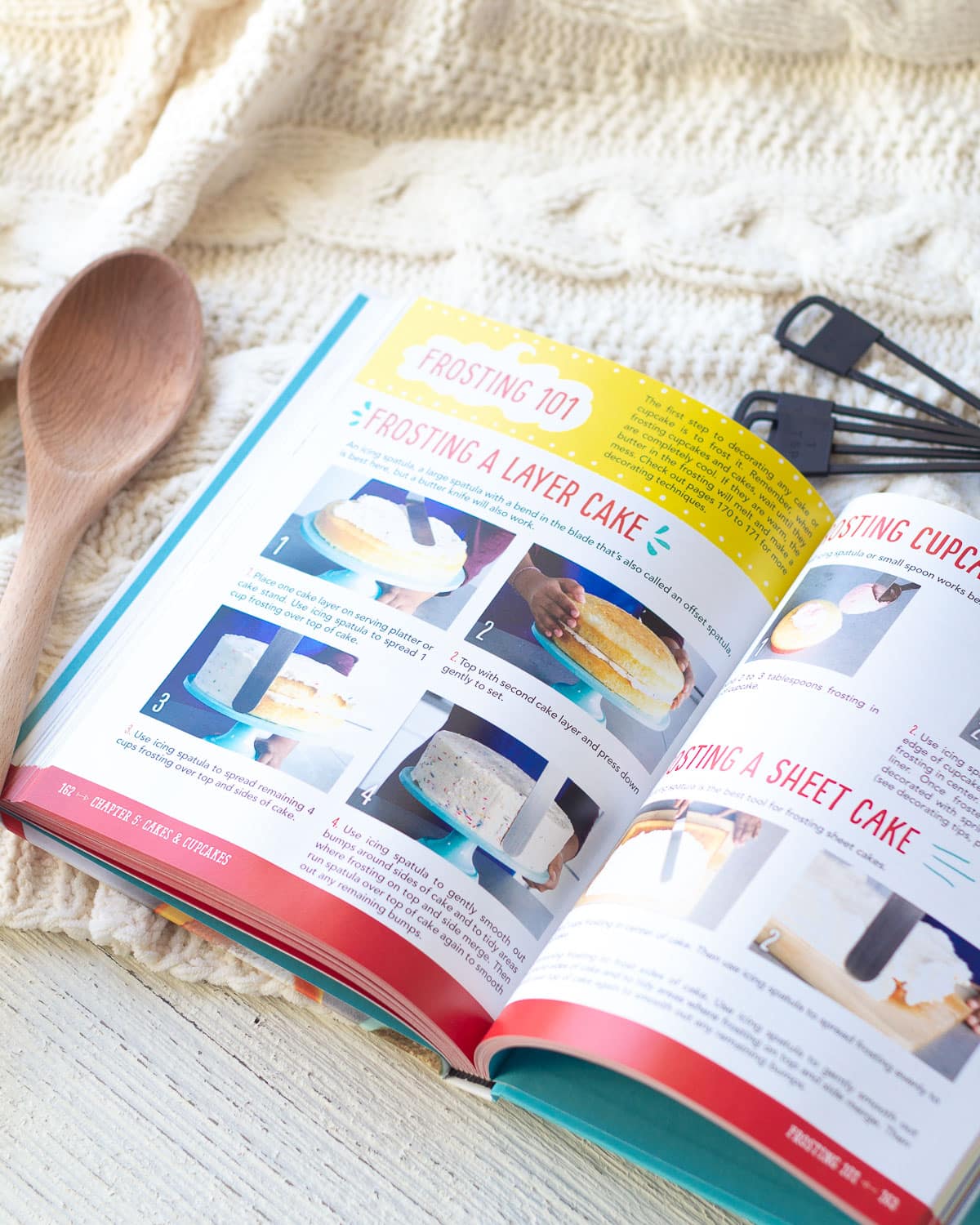 What about the recipes? Oh they are SO good! There are plenty of the anticipated treats and baked goods, things like muffins, scones, cookies, and layer cakes. But here's a quick list of what sets this book apart from some of the others on my list:
A chapter on yeast breads with recipes such as Focaccia, Dinner Rolls, Cinnamon Rolls, and Middle Eastern Za'atar Bread.
Unique recipes such as Bean and Cheese Empanadas, Brazilian Cheese Bread, Tahini Banana Snack Cake.
Kid-friendly recipes like, Tear-and-Share Pepperoni Pizza Rolls, Chewy Peanut Butter Cookies, and Cake Pops.
Tips and Tricks: The full-color pages include lots of inspirational photos of kids baking, step-by-step photos (such as frosting cakes/cupcakes), and informational sidebars to keep kids learning as they bake.
My only complaint is that the hardcover format makes it difficult to keep the book open. I wish more cookbooks were produced with a spiral-binding!
Check Out the Book Here! The Complete Baking Book for Young Chefs: 100+ Sweet and Savory Recipes that You'll Love to Bake, Share and Eat!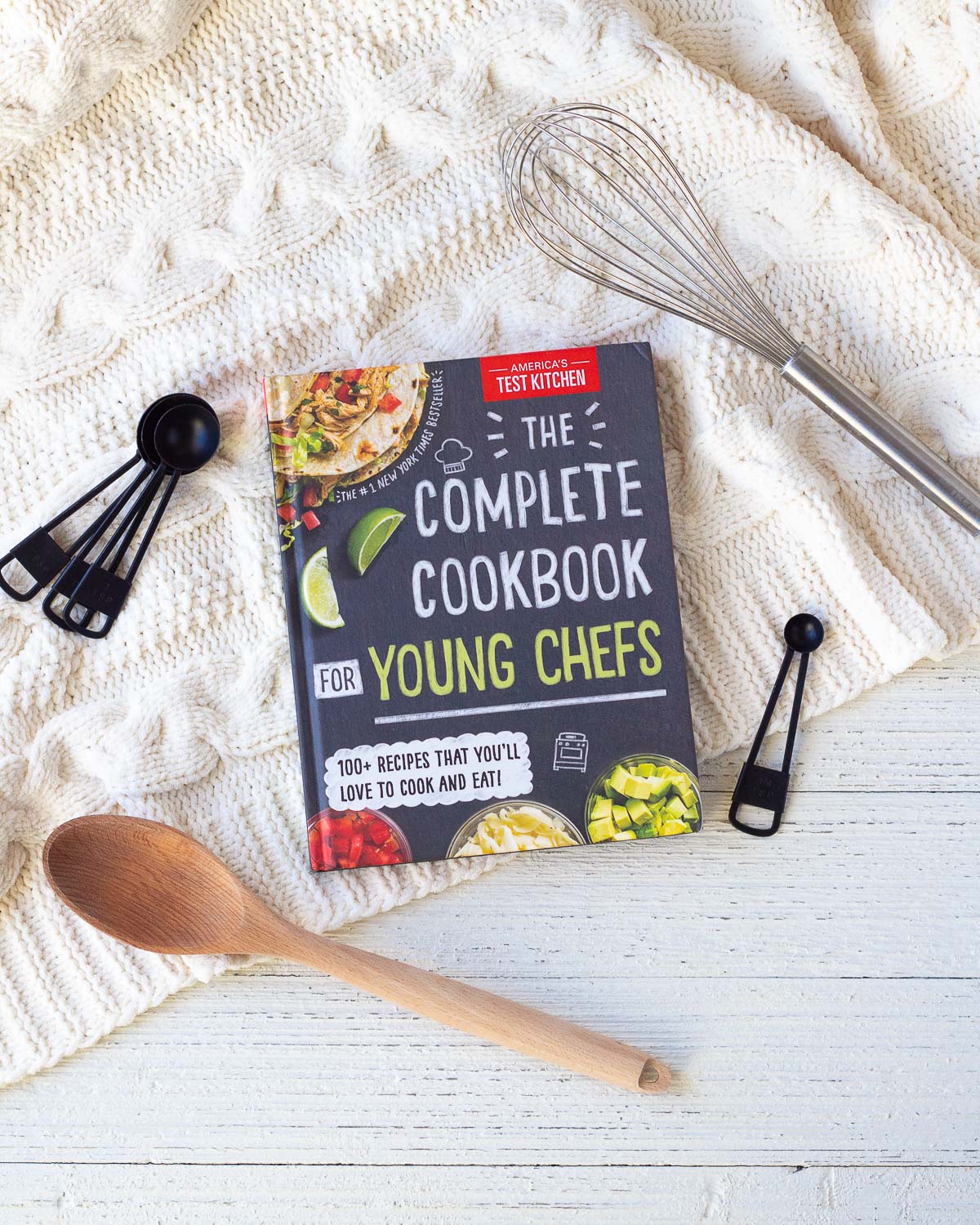 Ages 8-12. (Note: as I mentioned above, the amount of recipes and variety here will keep even slightly older kids busy!)
This is the cookbook to buy if your kid is enthusiastic about baking, but you hope to help them learn some more practical (and less sugary) dishes too. This cookbook incorporates plenty of baking, but also lots of reliable dishes that will grow your child's abilities in the kitchen.
Like the above cookbook, this one includes tips, vocabulary, prep instructions, and lots more. A huge highlight is the abundance of color photographs.
What are the recipes like? The book includes chapters on breakfast, snacks, main courses, desserts and more. Your kids will learn how to make pancakes and French toast as well as cornbread and cupcakes!
Snacks like hummus, salsa, guacamole, and even kale chips will keep kids experimenting with tasty recipes that are healthy too.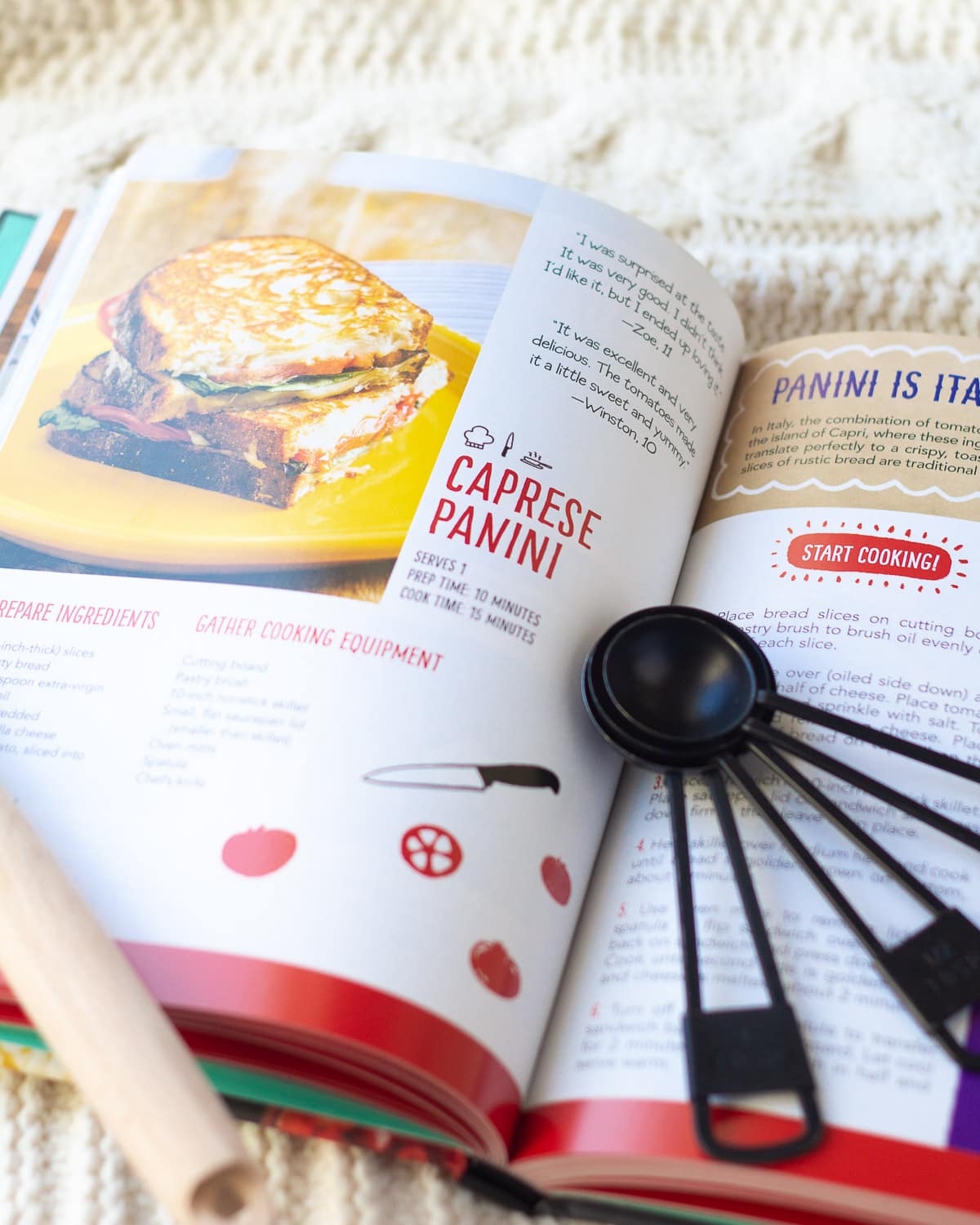 The sections on "main courses" focus on fare like grilled cheese, sandwich wraps, crispy veggie burgers, and soup. Recipes for dinner are included too, such as one-pot pasta with tomato sauce, BBQ chicken sandwiches, beef and broccoli stir-fry, and sheet pan pizza (with homemade dough).
Highly recommend The Complete Cookbook for Young Chefs for kids who are eager to bake, but would love to learn how to create delicious wholesome meals in the kitchen too!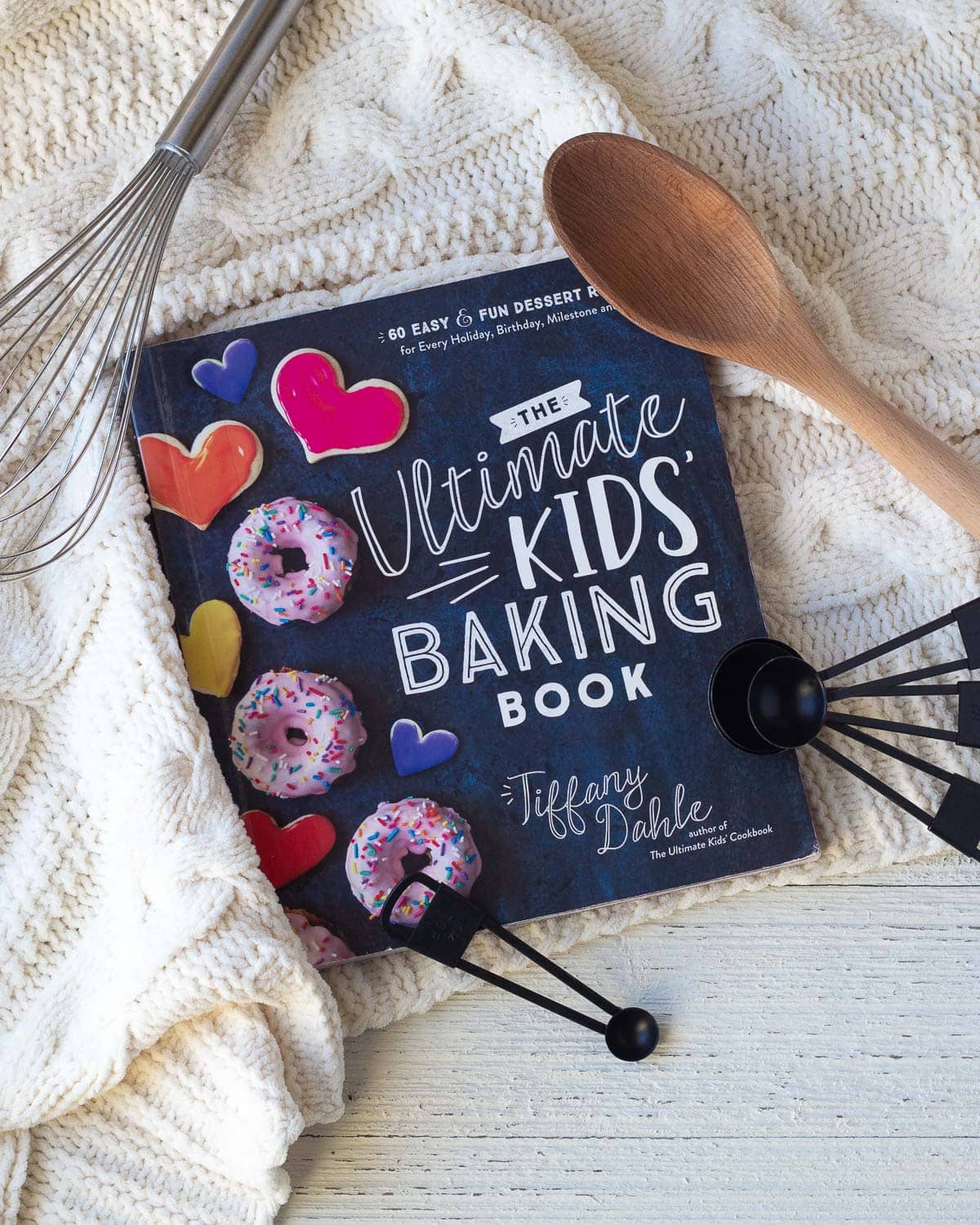 Ages: 8-14.
This is a cookbook for the dessert lover! Since baking is usually a popular holiday activity, the book focuses in on that aspect with seasonal chapters (and of course, a chapter devoted to birthday bakes).
The Ultimate Kids' Baking Book is mostly comprised of sugary treats and doesn't really include things like quick breads (banana bread, breakfast bakes, scones), yeast baking, or savory baking recipes.
This cookbook is filled with lots of info for beginners, such tips like:
read through the entire recipe
how to soften butter
microwave & cutting safety
instructions for safely mixing hot ingredients with raw eggs
Here's a glimpse at the decadent kids baking recipes (yum!):
Giant Birthday Cookie Cake
Mini Pi Day Pies
Hot fudge Sundae Cupcakes
All-American Potato Chip Cookies
Frosted Cranberry Bliss Bundtlettes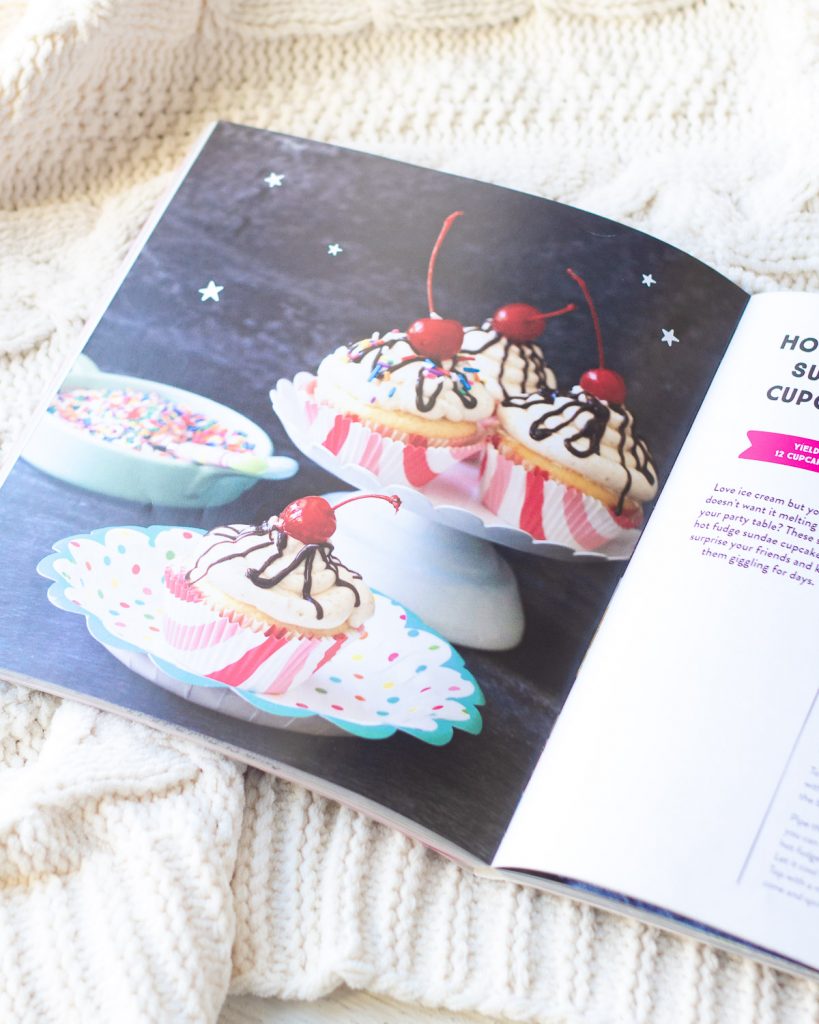 The perfect kids' baking book for the dessert lover! Check out the The Ultimate Kids' Baking Book here!
Ages 8-13 years.
The older kids' version of the Kid Chef Junior baking book (listed below), this book features a similar line-up of recipes such as muffins and quick breads, cakes and cupcakes (a favorite with kids!), cookies, pies & pastries, and savory baked goods.
The book has a more mature format (subdued colors and smaller font) than the Junior version, and I feel like the format helps the clarity of the book.
More challenging recipes are included such as cream puffs, decadent pies, foccacia, and calzones. Some of these more advanced kids baking recipes can be challenging, so be prepared to lend a hand or give your kid some guidance on which recipes to tackle first.
Fun recipes include:
Caramel Apple Streusel Pie
Chocolate Dipped Cream Puffs
Frosted Sugar Cookie Pops
Zebra Marble Cake
Breakfast Strata
Find it here! Kid Chef Bakes: The Kids Cookbook for Aspiring Bakers
Baking Books for Preschoolers and Older
This next book is a great choice if you have preschoolers who want to learn how to bake.
Ages 4-8. This book is the younger kids version of the Kid Chef Bakes book listed above.
A couple things I really like about this one:
Each recipe is marked easy, medium, or hard (easy recipes avoid lots of chopping, hot stoves etc.)
Recipes are marked with "Stop" sign when a grown-up should take over.
Includes an illustrated guide to baking equipment
Has sidebars with places to record when the recipe was made, jokes, interesting facts, and more.
The book features chapters like: Cookies and Bars, Cakes and Cupcakes, Pastries, and Savory Baked Goods.
There are a lot of simple and fun recipes including:
a skillet chocolate chip cookie
muffin pan blueberry scones
shortcut cinnamon rolls
cinnamon-raisin bagels
savory bakes such as pesto pizza, no-knead bread, and taco hand pies
The only thing I wish was that the book included more of a progression of skills. The indication of easy, medium, and hard is helpful, but when recipes appear with yeast for instance, I would love to see more explanation about baking successfully with yeast.
Check out the book here: Kid Chef Junior Bakes: My First Kids Baking Cookbook by Charity Mathews
Ages: 6-11
I just love watching Nadiya (from The Great British Baking Show) as she bakes. She is so sweet and inspiring. This cookbook features her wonderful personality and recipes alongside children's stories that match the baked goods.
Some notes if you want to buy this one (and it's so sweet it's hard to resist):
I would pair the cookbook with another one from this list. Nadiya's book doesn't have all the step-by-step helps and assistance for new bakers. The main focus is on the paired recipes and stories.
You'll have to be confident measuring in grams and converting the baking instructions to American ovens if you are baking in the USA. Some of the ingredients could also be a bit confusing if they aren't items commonly found in an American grocery.
I would grab this one if you have a Nadiya fan in the house and don't mind helping to figure out the conversions. If that sounds too challenging, stick with one of the other books I've suggested earlier.
Buy it here: Nadiya's Bake Me a Story: Fifteen stories and recipes for children
Enjoy baking with your kids!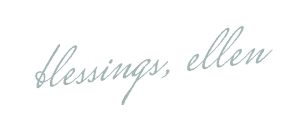 More from Bellewood Cottage