Ultimate Great British Baking Show Gift Guide
Love The Great British Baking Show? Be excited. This Great British Baking Show gift guide will share with you much of the coveted baking gear seen on the show as well as a selection of additional baking gifts perfect for your Star Baker.
And yes, you can 100% shop this gift guide for yourself too.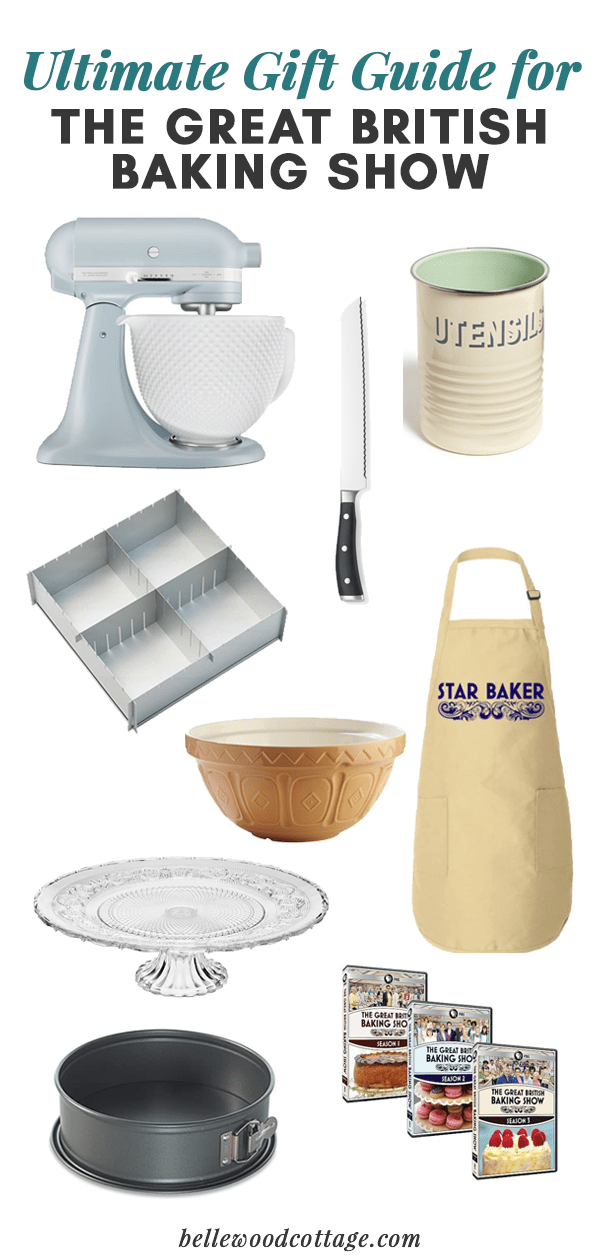 Please note that this post contains affiliate links which allow me to earn a small commission when a purchase is made at no additional cost to you. Read more here.
My Ultimate Great British Baking Show Gift Guide
First off. We all love the GBBO for many reasons of course, but the heart of the matter is the bakes. And if you are selecting a gift for someone who loves The Great British Baking Show, well, I bet they will appreciate some baking gear used by their very favorite bakers.
I've found many GBBO gift guides that are filled with fun ideas, but I really wanted to track down some of my favorite products and baking gear from the show and share those as the primary gift ideas. Hope you enjoy!
On your mark. Get set. Bake!
P.S. Are you shopping for kids? You might also enjoy my recommendations for favorite baking books for kids. Read the post here!

Whilst sifting flour or stirring together a cake you will often see the bakers using these glorious designed-in-the-U.K. bowls. They are beautiful, sturdy, classic, and if they are good enough for the Great British Baking Show, well sign me up for the lot of them.

Rumor has it that these Wustof Classic Ikon Knives have been used by Paul on the show, and wow, these are amazing knives. Snag an entire set, or stay on budget with one good pick–a double serrated knife (yes, that's right, double serrated) for cutting all those loaves of bread your Star Baker will be baking.
This 3-Piece Set is also really nice.

Even the ingredients are presented beautifully on the GBBO. You've no doubt seen a contestant scooping ingredients from one of these iconic jars on the show (I've even noticed eggs tucked inside) and this English classic is also available in the USA as well.
Ok, and even though it's not on the show, I can't move on without saying something about this incredibly cool Kilner butter churn.

A stand mixer is essential as a baker and you see them being used nearly every challenge in the Great British Bake-Off. You can choose from a multitude of designs and colors, but of course the classic glass-bowl look is lovely.
Love the hobnail bowl? Check out this one too.
Short on space? Try a Mini KitchenAid (3.5 Quart).
Already have a KitchenAid Mixer? Gift a gorgeous ceramic bowl for the mixer instead. Changes the entire look and these.are.beautiful.

Though I'm not sure of the exact variety of clear glass bowls used on the show, they are definitely a staple for any baker. Grab a high-quality set that can be used for hot foods, cold foods, and of course, in the microwave.

Ardent fans will no doubt remember the drama-ridden moments of the "Bingate" Baked Alaska challenge of the first Great British Baking Show season on Netflix. But beyond that, you can use a springform pan for many desserts. Every serious baker needs one–whether they desire to prepare Baked Alaska, cheesecake, or a multitude of other sweet treats.

If your Star Baker's baking pans could use a refresh, try this gorgeous set of bakeware from Williams Sonoma. It includes a cookie sheet, half-sheet pan, cooling rack, muffin tin, and 2 cake pans (9″). You will be well prepared for many bakes!

Unfortunately, the vintage look canisters that hold the bakers' utensils are hard to track down these days.
So keep your eyes open and in the meantime, this utensil pot made by the same company is also a lovely choice and still gives you that GBBO-inspired feel.

A fun gift idea! Or, keep it simple with a plain linen apron more like what the contestants on the Great British Baking Show wear.

Those adjustable cake tins the bakers use are the coolest and when I first started writing this Great British Baking Show Gift Guide, I knew I had to hunt them down. Unfortunately, they are also a bit tricky to come by.
According to Silverwood Bakeware, it is their pans that are used on the Baking Show, and they have an amazing baking lineup. The Star Baker Set is particularly appealing. Unfortunately, most of the baking products are currently sold out.
This option from Amazon could work or this option from Walmart perhaps. Otherwise, keep on eye on Silverwood to snag some baking gear when it is back in stock!

It may not be emblazoned with the GBBO emblem, but you'll still need a glass cake stand to show off your bakes.

This set contains silicone piping bags, spatulas, a cake turntable, decorating combs, and plenty of piping tips. A super affordable way to get started decorating cakes. This cake decorating set from Wilton is also a good choice.

Several colors of this GBBO t-shirt are available and it makes the perfect gift for a GBBO fan!

Watch The Great British Baking Show episodes again whenever you like with this set of DVDs. Finding complete sets in stock can be a little hit or miss, so you might also consider purchasing the seasons separately as they are available.
Great British Baking Show Gift Guide: The Best Cookbooks for a Great British Baking Show Fan
Each of these baking cookbooks (a selection from both the judges and contestants) would be an excellent gift for the baker in your life. I only included a few of my favorite contestants' books because this list would get very long very quickly otherwise! If you are looking for another favorite baker, I would just search their name on Amazon to see what they have published.
Note that if you are using these cookbooks as an American baker, you will have do some conversions for metric measurements and oven differences.
To be released at the end of 2020, this looks like the perfect gift for longtime fans of the Great British Bake Off. Features recipes like: Chai Crackle Cookies, Sticky Pear & Cinnamon Buns, Mini Lemon & Pistachio Battenbergs, and Raspberry & Salted Caramel Eclairs.
With a wide selection of recipes ranging from basic bread recipes, to sourdough, croissants to cakes, tarts, pies, and more, this baking cookbook from Paul Hollywood will be an excellent collection of baking recipes for GBBO enthusiasts.
This is the cookbook that I own personally and I love the variety of recipes! Converting for American measurements/ovens/cook times can sometimes be a bit tricky, but to me it's worth it to have the selection of Mary's wonderful English recipes.
If there was ever a season where I really wish I could taste the bakes–it was Chetna's season. Her way with spices was constantly praised by the judges as unique, inspired, and delicious. Her cookbook has excellent reviews and would make a good gift for a baker who is looking for some fresh inspiration.
Nadiya is one of my favorite contestants from the show, and she has many cookbooks now to choose from. This cookbook (her first) features her amazing bakes as well as family-friendly recipes and her stories behind them. Also keep an eye open for her upcoming book, Nadiya Bakes, scheduled to release July 2021.
I hope you enjoyed this Great British Baking Show Gift Guide! If you have any favorites to add, please feel free to share them in the comments. I plan to keep this post updated as I discover more GBBO favorites.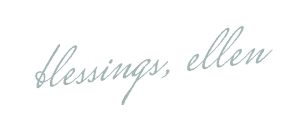 Shopping for kids? You might also enjoy my recommendations for favorite baking books for kids. Read the post here!
Shop All the Great British Baking Show Gifts Reccomendations