Solly Baby Discount Code 2021 + The New Collection!
Love Solly Baby Products? Me too! And there's a brand-new Spring/Summer collection to gush over. Plus, a Solly Baby Discount Code for Spring 2021!
Disclosure: Please note that this post contains affiliate links which allow me to earn a small commission when a purchase is made at no additional cost to you. Read more here. Crib Sheet and Swaddle gifted by Solly Baby. All opinions are my own.
Solly Baby Discount Code
If you are here for the discount code (and I love saving money myself) here you go! Use the code SPRING10 to save 10% off the Spring/Summer Collection. This code is valid in 2021 from 3/16 at 9pm PT through 3/22 at 11:59pm PT.
Did you miss it? Check out Solly's Current Offers page to see other sales and discounts OR use my code BELLEWOOD10, valid for 10% off your Solly Wrap or other Solly products. Enjoy!
What to Snag from Solly's Spring/Summer 2021 Launch
This most recent Solly collection is causing me to have to restrain myself from buying all the baby things, because not only is it a fresh new collection, but it's also a collaboration with Liberty Fabrics. I mean, look at these gorgeous florals:
Like Solly says:
"Our heritage collection made with Liberty Fabric embodies impeccable artistry + timeless design. The fabrics were developed exclusively for Solly Baby and crafted + printed by skilled technicians in Italy. Heirloom-worthy + classically British, these iconic pieces promise to elevate the everyday."
Note that the collection just released and many of the Liberty Fabric products have already sold out, so if you see something you want, purchase it asap.
Beyond baby wraps, Solly also has some really beautiful baby products that are irresistible and made with the same soft and light Lenzing Modal fabric as their popular infant wraps.
In addition to wraps, here's what I suggest checking out from the latest Solly Spring/Summer Collection:
Swaddles
I loved using these stretchy swaddle blankets with my newborn. I found that they are a lot easier to wrap snugly than the popular muslin swaddle blankets. The colorway shown here is Posy.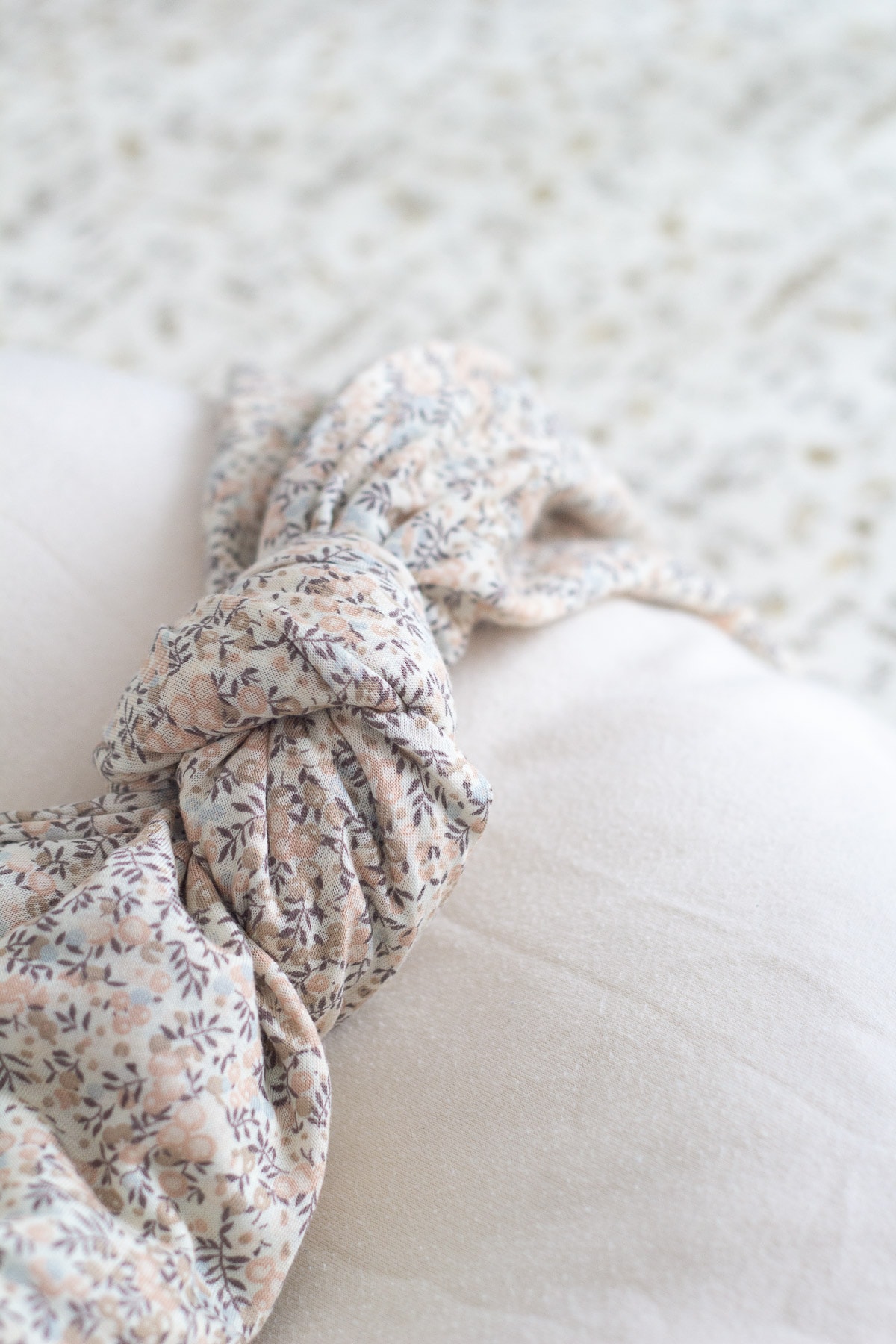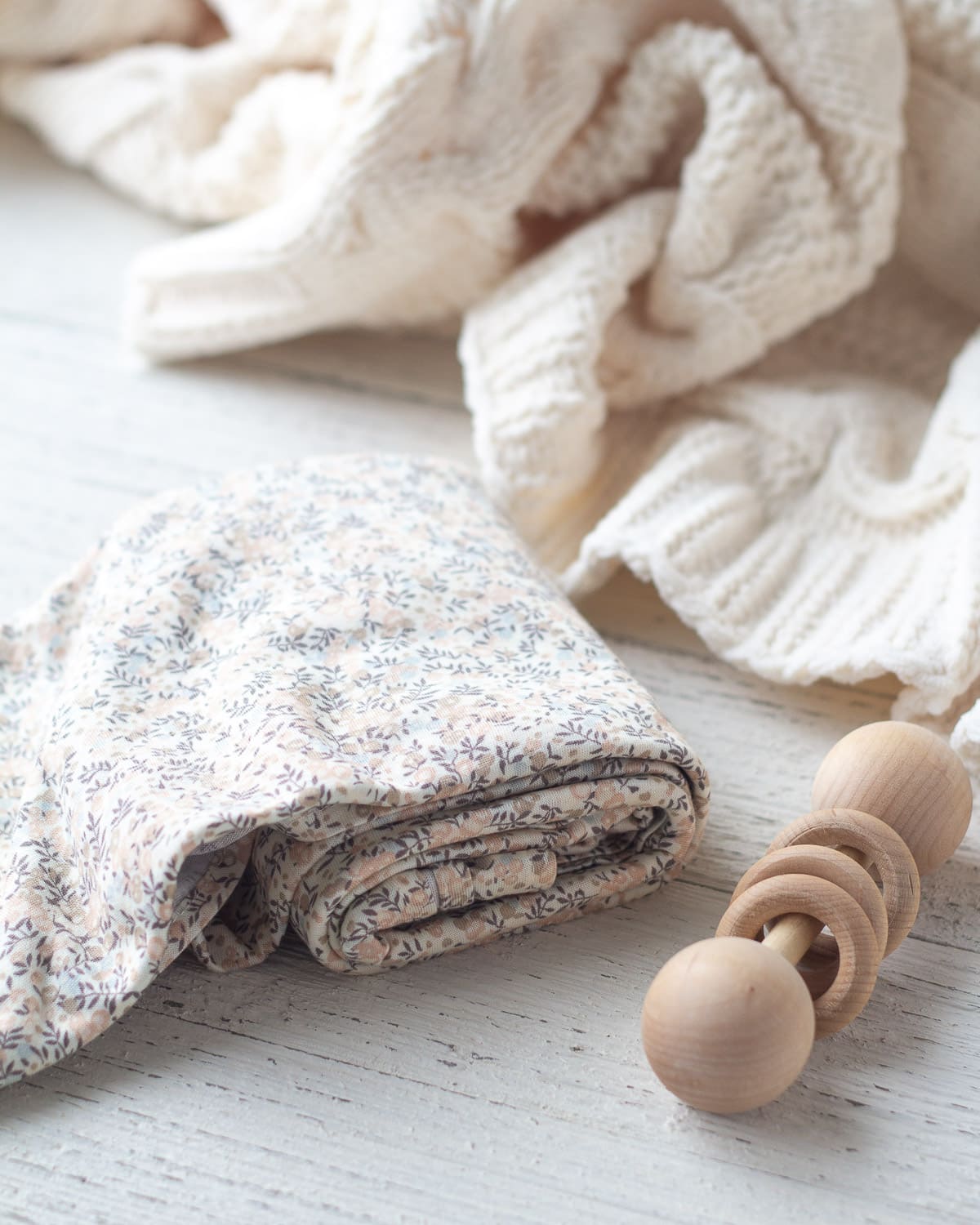 Crib Sheets
Solly crib sheets are such a pretty accent for a new nursery. I have one in Fauna now, but I might be buying one of the florals too because I just can't stop myself!
Sleepers and Sleep Gowns
The two-piece Solly sleepers are hands-down adorable. If you are looking for some ideas for what baby should wear for a newborn photo shoot these would be a great choice.
You could do photos with baby wrapped in a swaddle or tucked into a sleep gown and then photos of baby in these tiny little pajamas. And don't forget to get a photo of you and baby in your wrap together!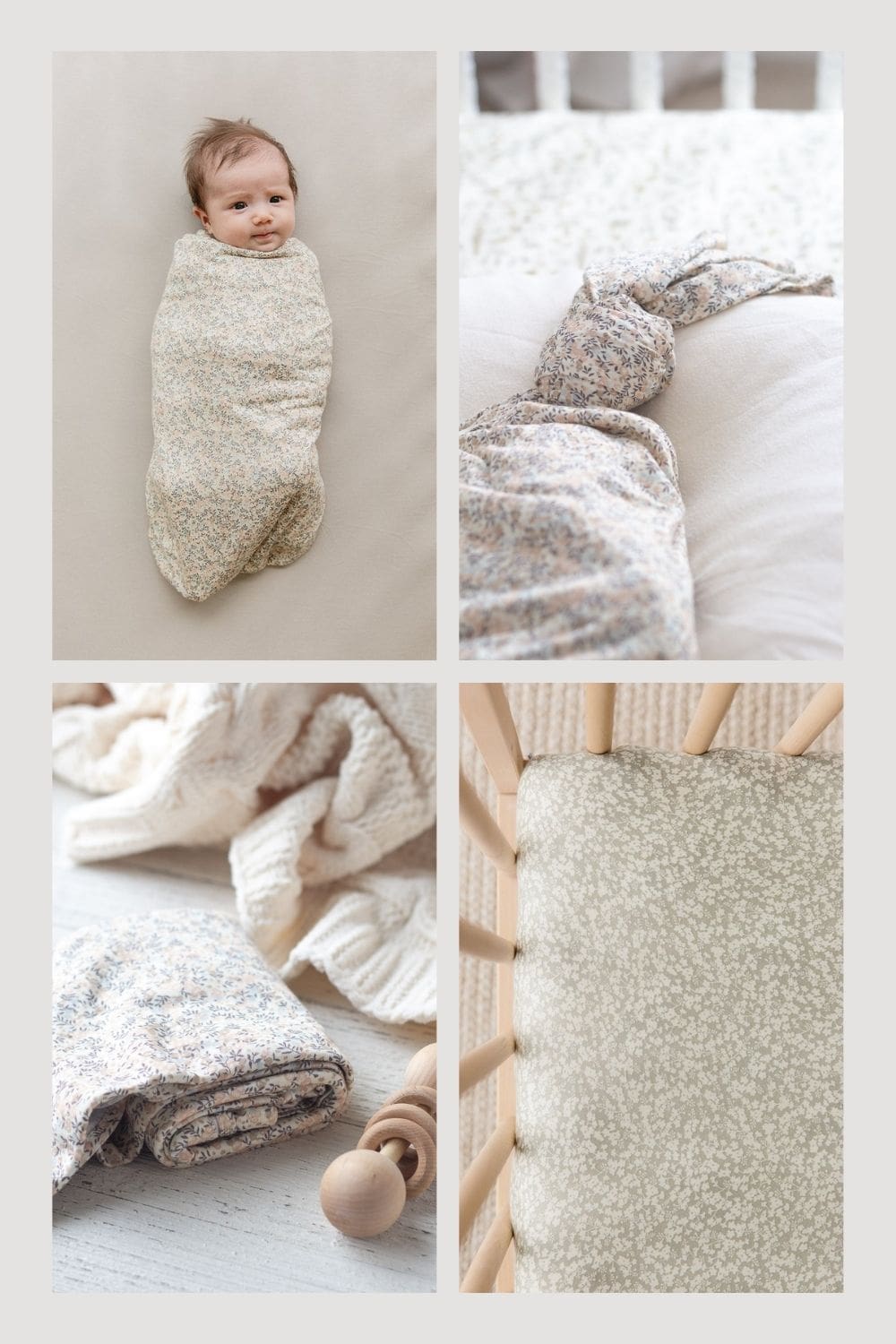 Do I Need a Solly Wrap?
If you are unfamiliar with Solly Baby Wraps, I think you'll be excited to learn more. My Solly Baby Wrap Review goes into even more detail about the pros and cons of the wraps, but I'll give you a quick overview here.
A Solly Baby Wrap is a light, stretchy baby carrier that is designed to be used right away with your newborn, "from womb to wrap". The wrap is for babies 8-25 lbs and is created by a long piece of strong (but lightweight) fabric, that you wrap around your body (tutorials here!) and then add baby in.
There are many baby carriers out there (even other brands that provide this wrap-style carrier), but I fell in love with Solly because of the lightweight fabric (essential when you have a warm little baby tucked in there for hours at a time) and gorgeous designs.
More reasons to use a Solly Wrap with your newborn and older baby:
Comfortable–supportive design and lightweight fabric
Beautiful colors and patterns–it's hard to pick a favorite!
Longevity of use–up to 25lbs (about 1 year)
Easy to learn–There's a bit of a learning curve, but it makes total sense after practicing a bit!
Reduces crying–hugely helpful in the early weeks with a newborn
Washable–wash on cold (I place wrap in a delicates bag) and tumble dry low, easy!
Fits into a diaper bag
Helpful for babies that just won't sleep–the wrap is definitely a little magical!
A necessity for parents adding baby number #2…or #3 (or more!)
With the Solly Baby Discount Code (SPRING10 for 10% off) live for the next week, it's a great time to snag a cozy wrap for you and baby.
What Did You Choose?
I'd love to hear your favorite color or pattern from the new Solly Spring/Summer launch! Share with me in the comments below.
More Baby Prep