Favorite Gift Ideas for Babies 0-3 Months – Heirloom Gifts for Any Newborn
If you are looking for baby's first Christmas gift ideas, you'll love this list of the very best gift ideas for babies 0-3 months. From heirloom quality blankets to charming board books, affordable toys to insanely cute onesies, you'll find just the baby gift you are looking for right here.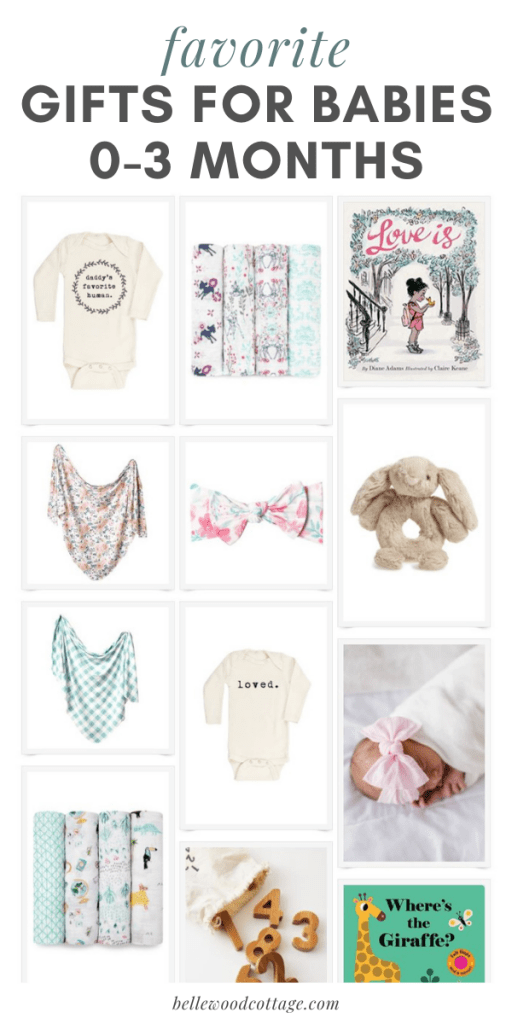 Please note that this post contains affiliate links which allow me to earn a small commission when a purchase is made at no additional cost to you. Read more here.
Best Gift Ideas for Babies 0-3 Months
I LOVE shopping for new babies! They are indescribably sweet and the soft blankets, adorable stuffed animals, and whimsical little books are straight-up irresistible. If you are shopping for a baby this Christmas (lucky you!), I hope you enjoy this list of the best gift ideas for babies 0-3 months.
I purposely avoided practical gifts that parents have likely already purchased out of necessity. You know, things like crib sheets, bottles, baby shampoo, etc. This list is all about the fun gifts!
Toys for a Newborn Baby
Even though newborns might not play with these toys right away, they will be ready to be called into use before you know it. Not to mention, each toy will hold interest for the baby long past the first year. I love giving a gift that will last!
My favorites? We love our Homi Baby Rattle from Amazon and with how much we love our Jellycat stuffed animals I wish I had known about this sweet bunny rattle back when our little was born! These etched blocks from Crate&Kids are pricey, but I still hope to add them to our toy collection someday. g.o.r.g.e.o.u.s.
Please double check the manufacturer's suggested age for any product you are gifting and always practice safety and supervision as baby plays. Some of these toys are rated for babies older than 0-3 months.
Use the arrows on either side of the images to see all the products.

Heirloom Baby Blankets
Blankets made very sweet newborn baby gifts. And you don't have to worry if the parents already own enough, because extra baby blankets seem to always come in handy!
If the new parents have a 0-3 month old they are likely still wrapping the baby in swaddles. And let me tell you, knit (not woven) swaddle blankets are the real MVP. They work SO well and they are super cozy. We love the Copper Pearl and the Solly Baby swaddles.
And, while baby can't use a blanket in their crib just yet, having a crib blanket on hand to complete the nursery (like this insanely gorgeous Anthropologie Rivulets Crib Quilt) is the perfect décor addition. Thick baby quilts also make great play mats in a pinch.

Heirloom Gift Ideas for Babies 0-3 Months
I couldn't write a list of gift ideas for babies 0-3 months without including some commemorative gifts for baby's first Christmas. You can choose from sweet onesies, a baby memory book, an ornament kit for baby's tiny handprint, and even the cutest little baby snow globe.
Use the arrows on either side of the images to see all the products.

Board Books for Babies 0-3 Months (and up!)
Though this list of gift ideas is geared towards babies 0-3 months, any of these books work great for older Littles too. Older babies and toddlers will all enjoy reading the board books and picture books listed here.
If you are ready for a tear or two to come into your eyes, pick up Love Is by Diane Adams and illustrated by Claire Keane (read my full review here). It's a beautiful ode to motherhood from the perspective of a young girl caring for a duckling–incredibly sweet. I have bought many of these for gifts.
Other favorites are the incredibly popular Little Blue Truck and the lesser-known Rain Feet (very short, but still so great for 0-2 year olds).
Use the arrows on either side of the images to see all the products.

Looking for more great ideas for baby board books? Check out my list of Unique Board Books to Give at a Baby Shower!
Budget-Friendly Newborn Baby Gifts
Last, but not least! On a budget? You can still purchase a beautiful heirloom baby gift. These are some of my very favorite baby gifts under $30 for 0-3 month old babies.

Gift Ideas for Babies 0-3 Months
Want to see everything one more time? Go ahead and scroll through the list: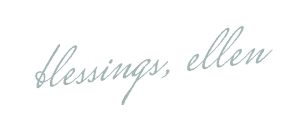 More Gift Guides: