Beneath the Waves Book Review
Beneath the Waves Book Review – This stunningly unique picture book (perfect for elementary age kids) is filled with nature's wonders and illustrated by way of pressed seaweed and flowers.
Please note that this post contains affiliate links which allow me to earn a small commission when a purchase is made at no additional cost to you. Read more here. I received this book courtesy of Candlewick Press in exchange for an honest review. All opinions are my own.
Beneath the Waves Book Review
Beneath the Waves by Lily Murray and illustrated by Helen Ahpornsiri
Easily one of my favorite children's picture books of 2020 (first edition published in U.K. 2019), this gorgeous dive into the sea is filled with art created from pressed seaweed and flowers. It's just stunningly creative.
Beneath the Waves, suggested ages: 6-9.
The book explains a bit more how the art is created, "Each illustration is made up of hundreds of leaves and flowers that are foraged or grown, then preserved with traditional flower-pressing methods." My favorite page of art (which I of course forgot to photograph–you'll have to buy the book!) is the page with the emperor penguins. There are several little babies made from flowers and they are just SO perfect.
What's Inside
You know things are serious when a picture book kicks off with a table of contents. This one includes a closer look at nature in four areas, Coast, Open Ocean, Tropics, and Polar Waters. The book reads almost like a nature documentary in the best way (I love watching these, anyone else?). Peaceful, informative, and wholly intriguing.
There are plenty of familiar creatures present, like sharks and dolphins, but also some more unusal species like sea kraits and firefly squid. We even learn some rather startling facts, like the method a starfish uses to ingest its meals!
Format
One thing I really like about the book is how the text is formatted. Each creature gets a heading, a short paragraph of bold text, and a few more paragraphs of additional details. Surrounding the illustrations are a few more facts in a smaller font.
This styling makes it easy to shorten up as you read. Maybe you just read the bold text, maybe you read a page spread at a time, etc. It's not the type of book that you'll likely plan to sit down and read cover to cover, but you may find that your kids enjoy doing just that!
One thing to note: The fonts chosen for the book are exceptionally pretty, but the light weight and curves may make them a bit more challenging to read easily.
Final thoughts: I highly recommend adding this gorgeous book to your library!
Buy it here: Beneath the Waves by Lily Murray and illustrated by Helen Ahpornsiri
One Last Thing
P.S. Helen Ahpornsiri also created Drawn from Nature which is just as thrilling of a book so don't miss that one as well.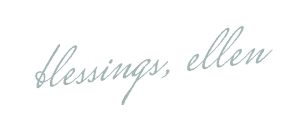 More Book Reviews