Decorate with Cookies for Christmas
Good morning and happy Monday!
I'm excited to share today's photos with you, because this post is a collaboration with my good friend Kaylin over at Darlin' Creations. Kaylin is formally trained in patisserie and baking and she makes the most delicious (and beautiful!) sugar cookies. When she brought over these snowflakes for a little photoshoot, I was totally blown away. The icing is so delicate and detailed. Absolutely lovely. You can see more of Kaylin's decorating over on her Instagram, here.
Since we had planned on photographing this batch of cookies, Kaylin had allowed them to dry out overnight for sturdiness. As we chatted, this brought up a really great idea that seems simple, but I think is so fun. Decorate with cookies! Yes, cookies are for eating (and Kaylin's are amazing), but sometimes it takes soooo long to bake and decorate and clean up…personally, I always want my cookies to stay around longer than an afternoon.
Decorate with Cookies for Christmas
So, instead of making a gingerbread house this year, I am decorating with cookies. Bam. Way easier, and super pretty too.
So, here's what you do. Bake up some sugar cookies, frost them with royal icing, and leave them to set and dry out on a cooling rack for several days. Then you can pretty much do whatever with them and avoid any problems of softening or molding. Of course, after all that drying out, they really are just for decorating, no eating!
Then just arrange them under a cake dome and enjoy the pretty-ness all season long.
This is one of those ideas that is kind of like "is that really an idea?", but I really do think it's a lot of fun. It's worth noting too that making a dozen (or more!) cookies is a very affordable decoration. And of course, you could even make your cookies into ornaments. It kind of hearkens back to the time when decorating a tree with stained glass cookie ornaments and other "edible" decorations was the Christmas standard.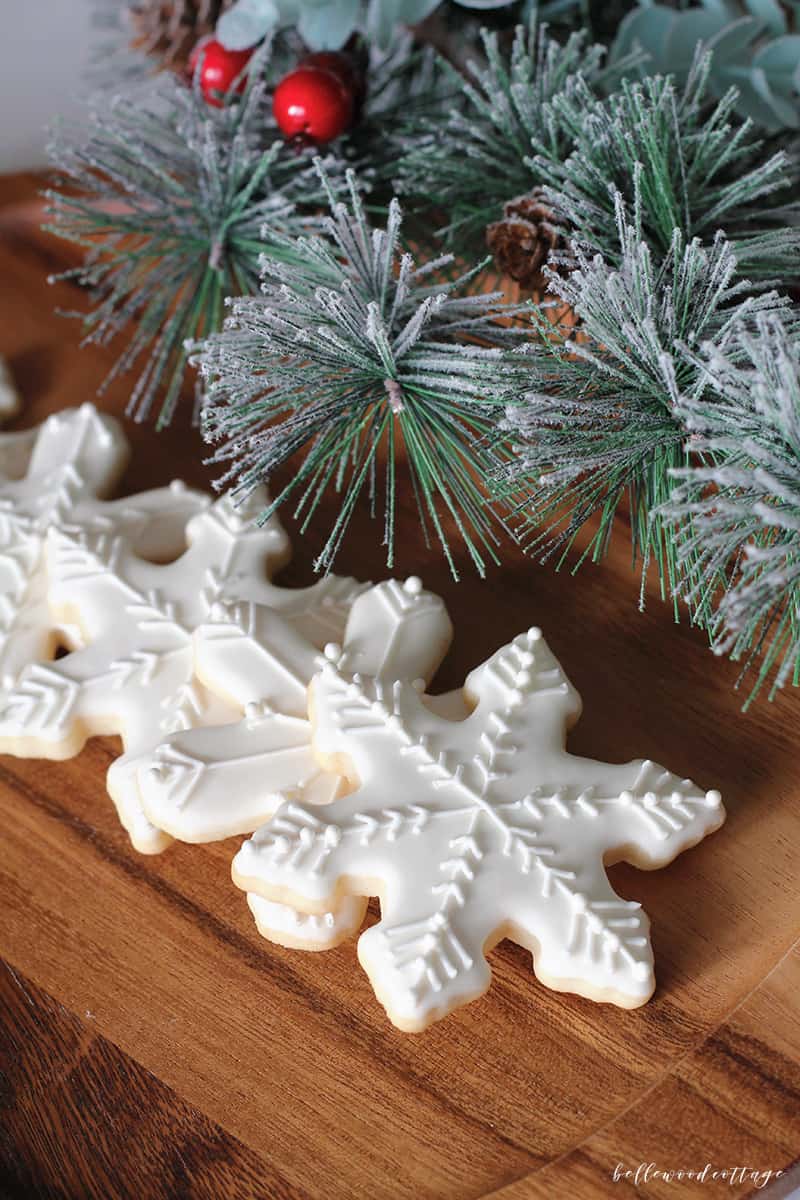 So how about you? Do you decorate cookies for the Christmas season? I love to when I have the time, but this year has gotten away from me with working on the blog and just being busy in general! I have a feeling I'll be doing some baking when I have time off for Christmas…better late than never!
Merry Christmas!
More Christmas Inspiration from Bellewood Cottage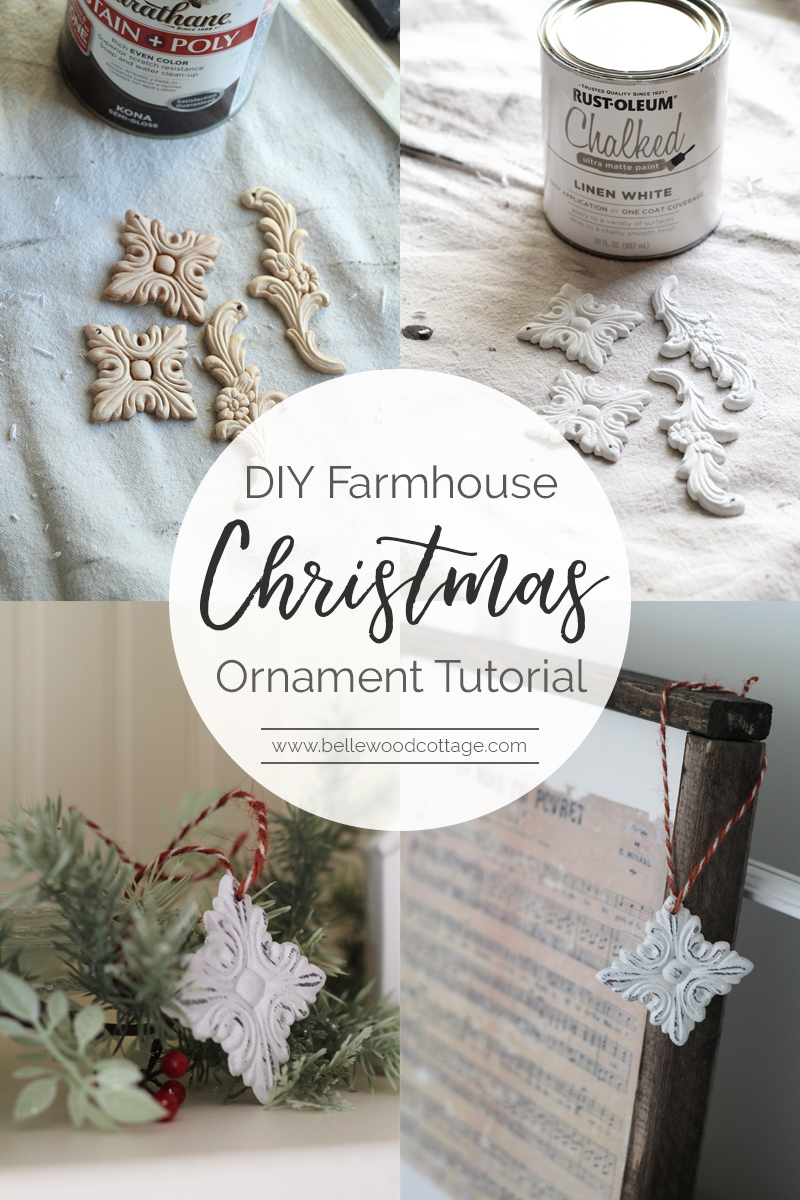 Save
Save
Save