Vintage Milk Bottle Décor Idea for Spring
Paint milk bottles with chalk paint and aging glaze and fill with small florals to create this vintage milk bottle décor idea for spring. Plus, try using a vintage cheese box (or similar) to hold them for a fun way to incorporate antiques into your home décor.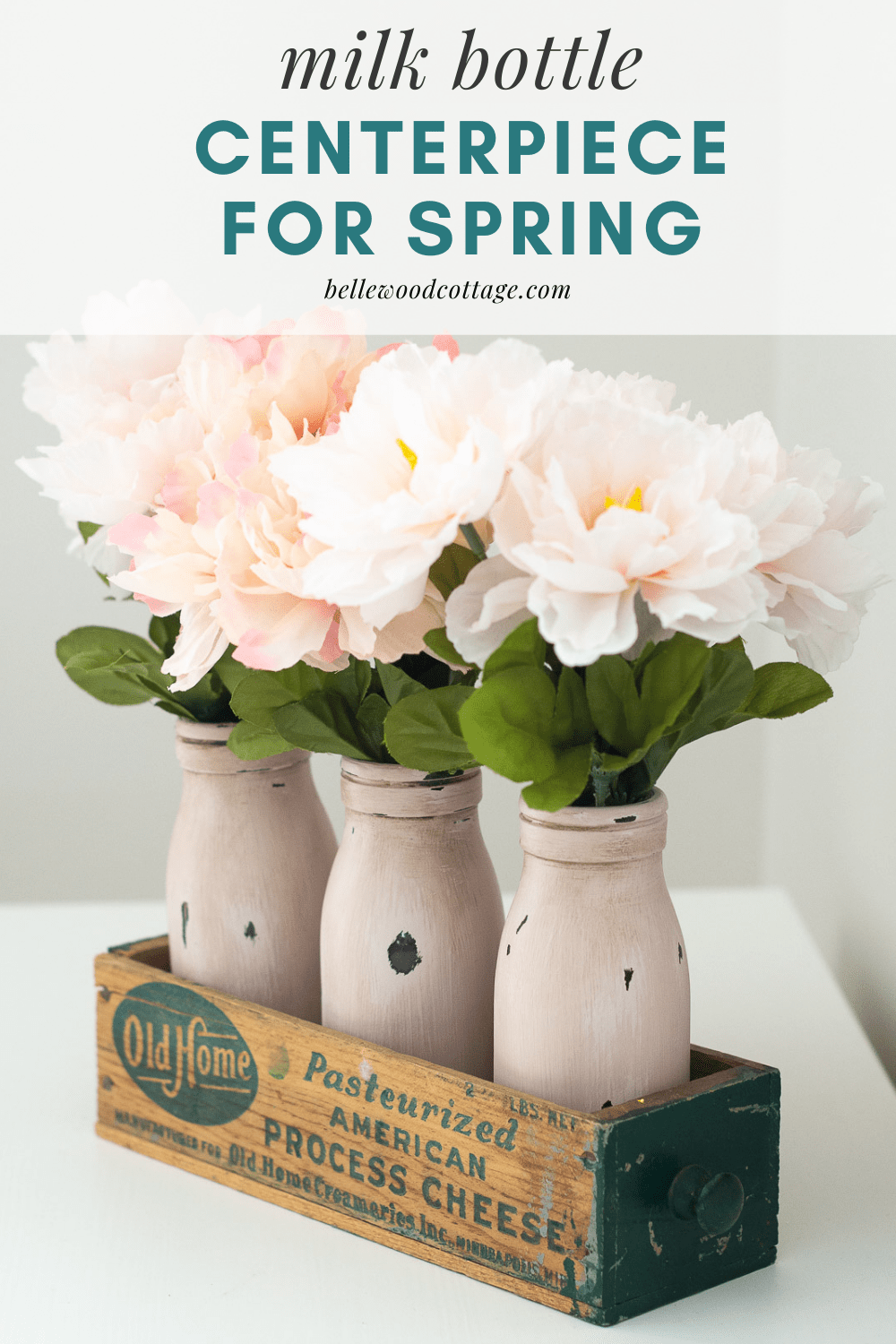 Please note that this post contains affiliate links which allow me to earn a small commission when a purchase is made at no additional cost to you. Read more here.
I love collecting antiques when I get the chance, but they can be pricey! This little cheese box was an inexpensive find at a local vintage market and I love filling it with different décor items.
Milk bottles are a great way to display some faux greenery and I found that three of them fit quite well into this little vintage box.
Milk Bottle Décor Idea for Spring
I painted three milk bottles with a little pink chalk-style paint (Rust-Oleum Chalked in Blush Pink). Then, I opted to add some vintage color with Rust-Oleum's Aged Glaze.
I'd purchased the Aged Glaze for another project and wanted to experiment with it a bit more. It's kind of like a stain consistency, but it's meant to be used instead of a dark wax to create some faux aging on chalk painted pieces. I actually think I liked the pink paint better without the addition of the glaze in this case, but oh well, next time!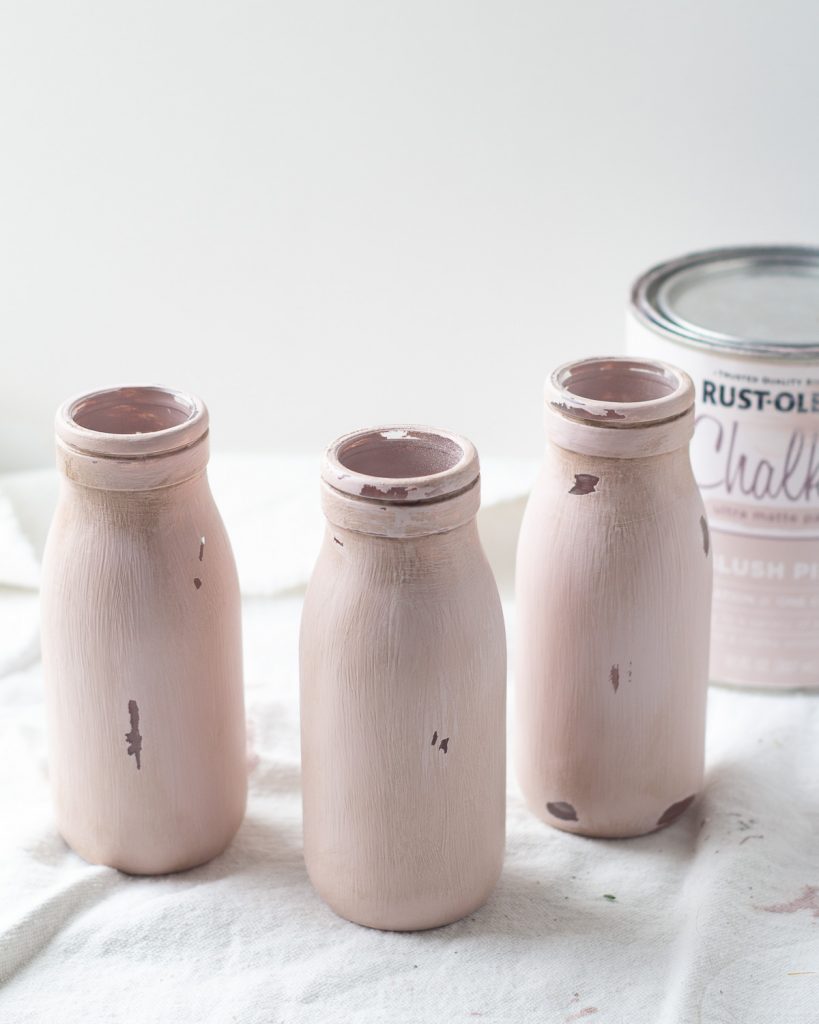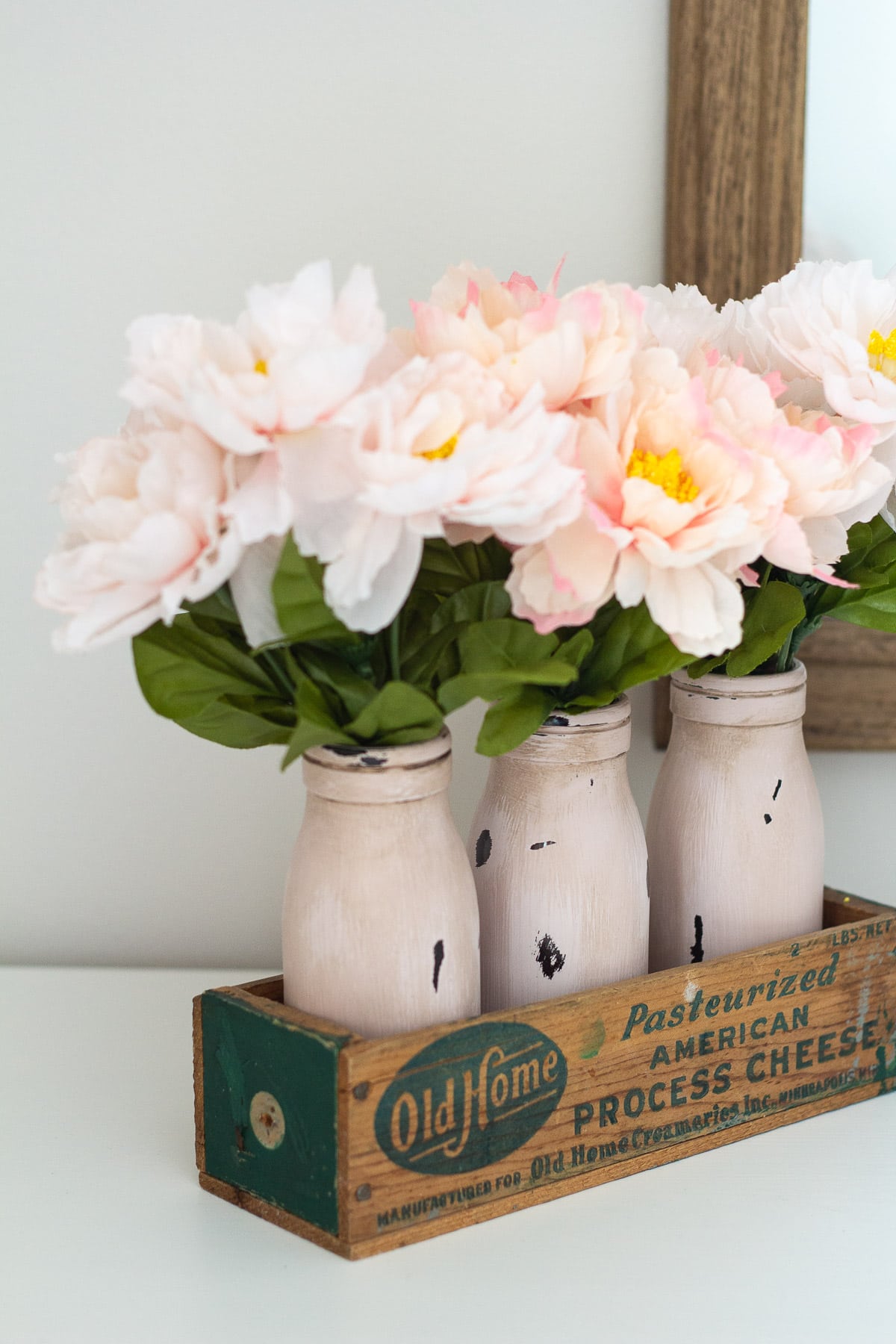 After the chalk paint and glaze dried, I added a coat of Rust-Oleum Matte Clear to seal the paint. I then distressed the bottles with a sanding block.
Now, if you want to do this project, I recommend selecting milk bottles with some raised designs on them. Something like this, this, or this. The bottles I used (with no detailing) were hard to authentically distress.
I also think I would skip the aging glaze, or just add a super tiny amount around the edges. Something to note as well: if you want to add a top coat and then distress, you're going to see the layers of the plain chalk paint alongside the layer of top-coated paint, if that makes sense. So you're going to be rubbing away a bit of that slightly shiny layer, revealing the original finish, and it can kind of create a two-toned funky situation. Just something to be aware of!
Supplies I Used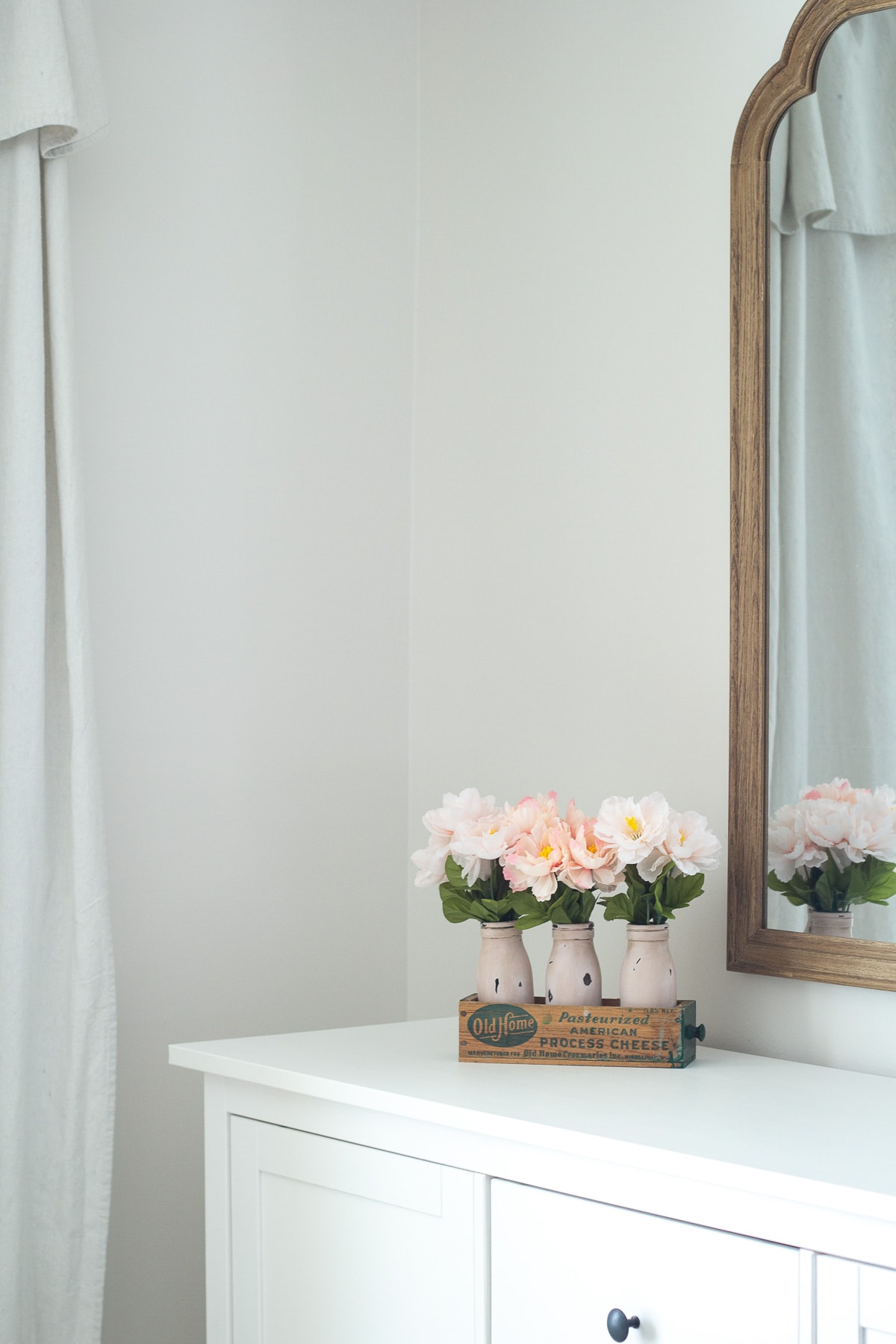 Do you have favorite ways of displaying antiques in your home?
I'd love to hear about some of the ways you've incorporated antiques into your home. I especially enjoy utilizing items that would have been used on a day-to-day basis by families from years gone by.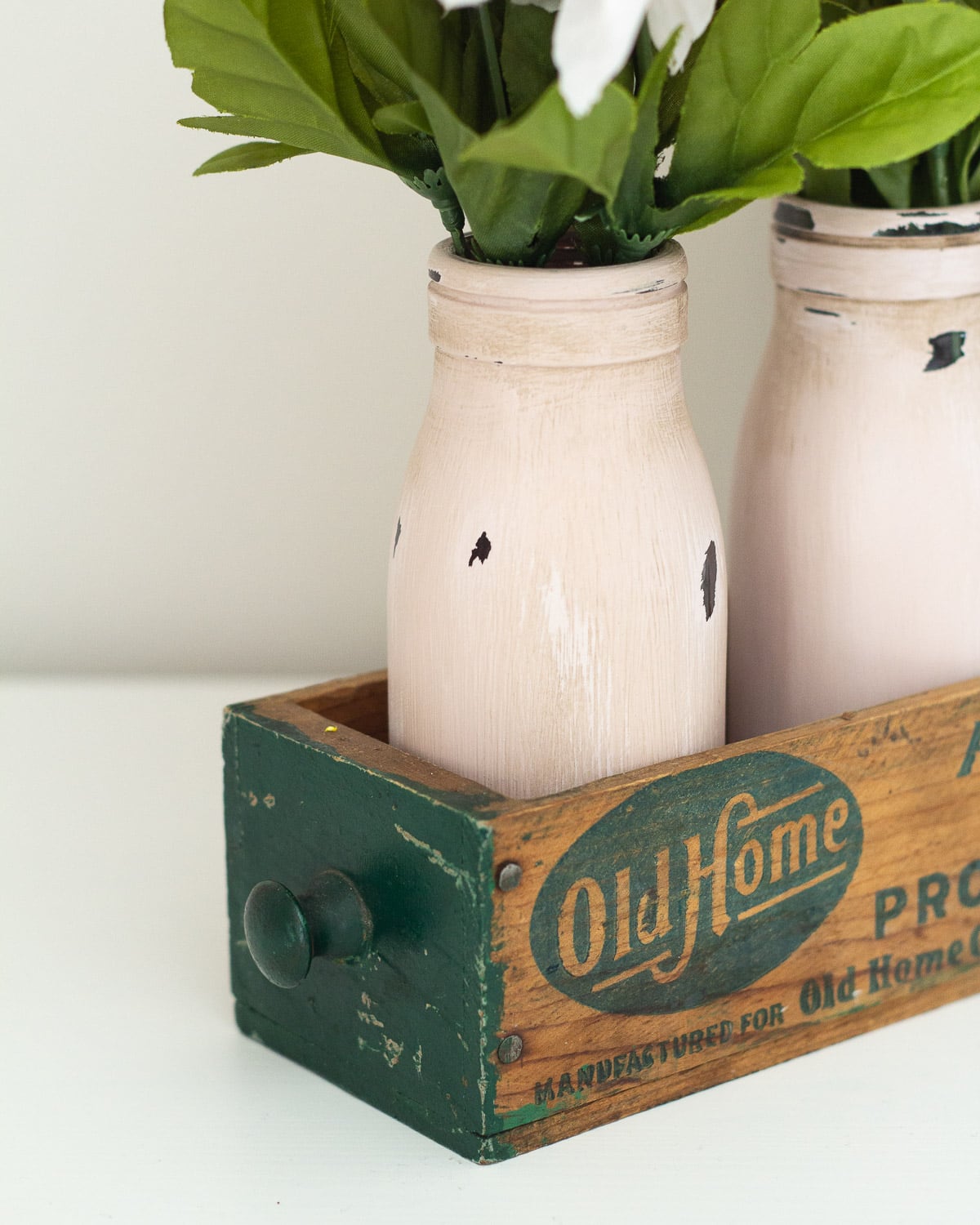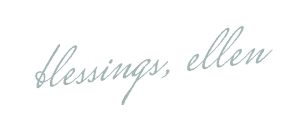 More from Bellewood Cottage