Sew These Easy Valentine's Day DIY Gift Bags!
Sew these easy drawstring bags for Valentine's Day DIY gift bags! Use pink linen and cotton lace ties to sew these pretty handmade gift bags–just right for filling with chocolate treats.
Please note that this post contains affiliate links which allow me to earn a small commission when a purchase is made at no additional cost to you. Read more here.
After I wrote the tutorial for these simple drawstring bags with French seams, I immediately began thinking of all of the variations I wanted to try. First on my list was these little Valentine's Day DIY gift bags, made with pink linen and cotton lace.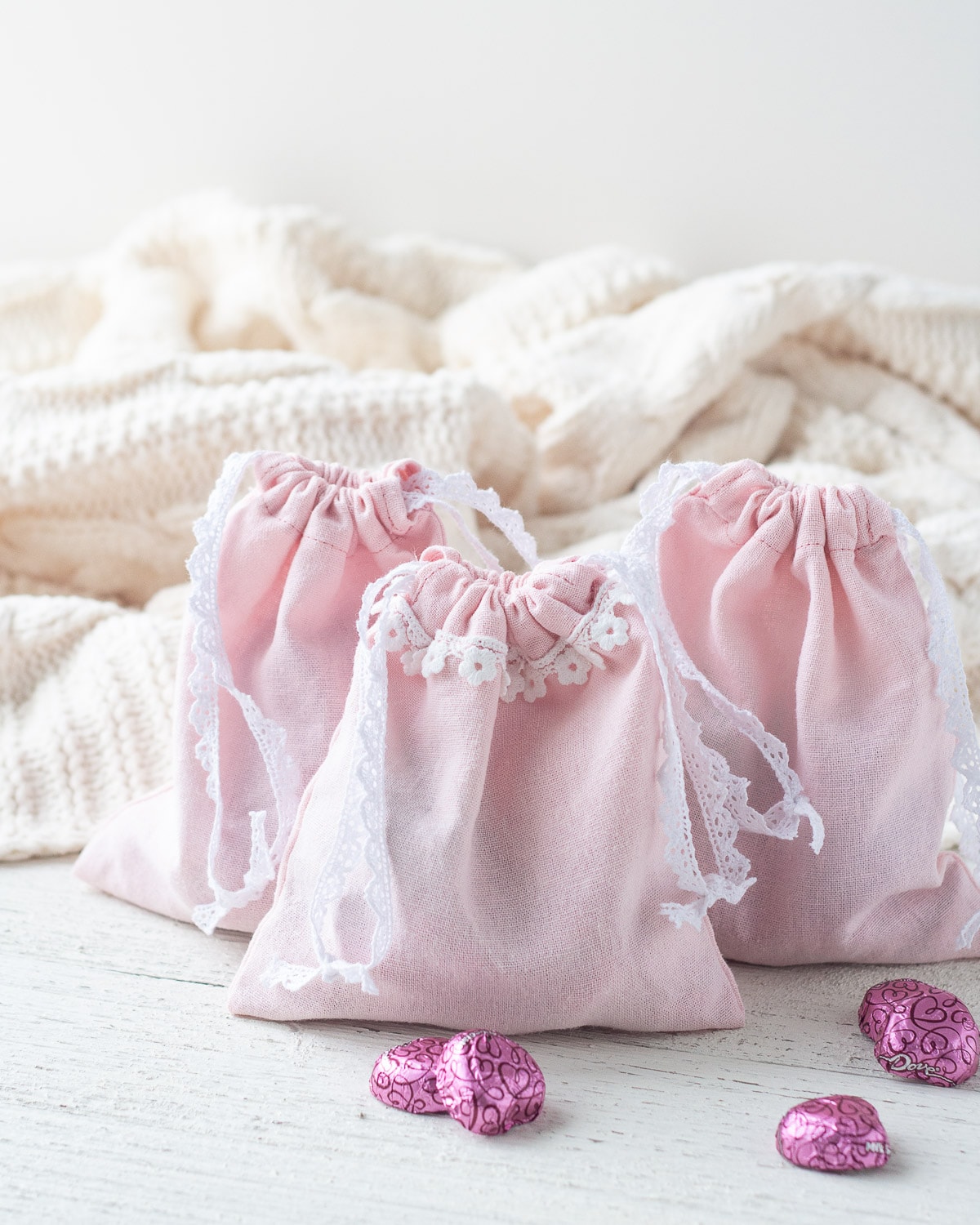 I love sewing my own packaging, as it's a pretty touch that can be reused again and again. This simple drawstring bag tutorial is SO fast to sew–you can make several of these bags in an hour or two once you get the hang of it.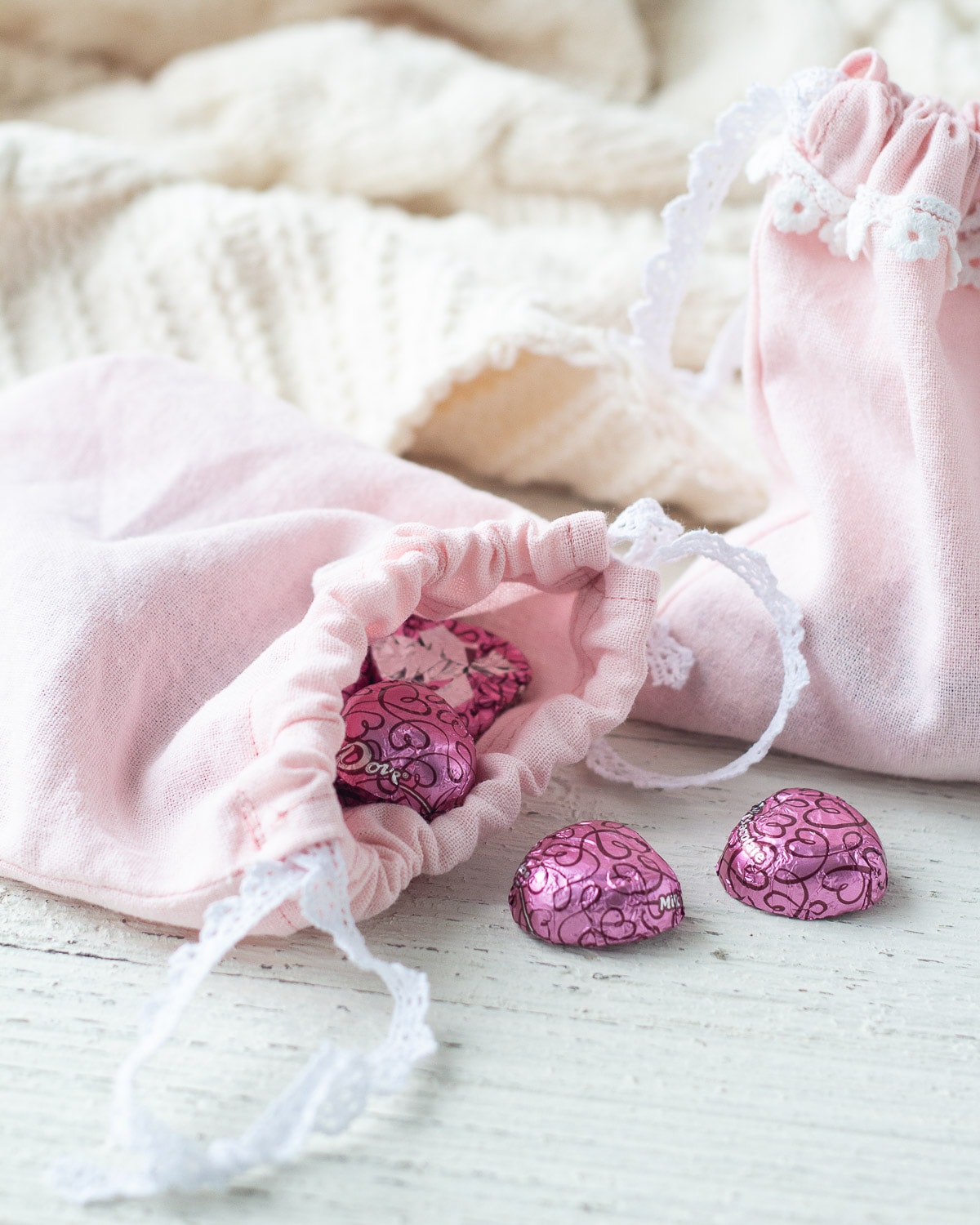 Adding lace drawstrings (and additional trim around the bag if you like) is a cute way to add a little extra flair for a Valentine's gift. If you want to tone it down a bit, choose a simpler drawstring or go with a neutral color of linen instead of the pink.
It's been awhile since I purchased the pink linen I used for these bags and the shop no longer sells it, so I listed two options below that may be the correct colorway (I do recall that it's Robert Kaufman fabric).
Supplies I Used to Make These Bags
How to Sew Valentine's Day DIY Gift Bags
To sew these diy gift bags, you will use the drawstring bag tutorial (+video) that I wrote over here. It's a very quick pattern that you can customize to the size you need. It's also sewn with French seams, meaning the inside of the bag is neatly finished–without the need to add a lining.
Follow the instructions for the small bag size (cut fabric into a 7.25″ x 17″ rectangle for each bag). Also cut two 17″ lengths of cotton lace trim to use as a drawstring.
At the last minute, I also decided to sew some trim around the top of the bag, so you can certainly do that too.
Customize the drawstring bags with your favorite fabrics and trim to make them your own. They are quick to sew and it's a little addicting to try out all the different combinations possible!
Hope you enjoyed this Valentine's Day sewing project!
Find the step-by-step tutorial for the bag pattern right here.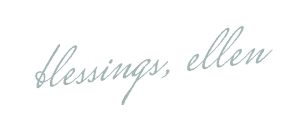 More Crafts from Bellewood Cottage