My Ultimate List of Christmas Books for Kids and Babies!
Looking for Christmas books for kids? This is my curated booklist of Christmas books for kids and babies featuring gospel-centered Christmas books, folk tales, Santa Claus, and much more. I can't wait to share these titles with you!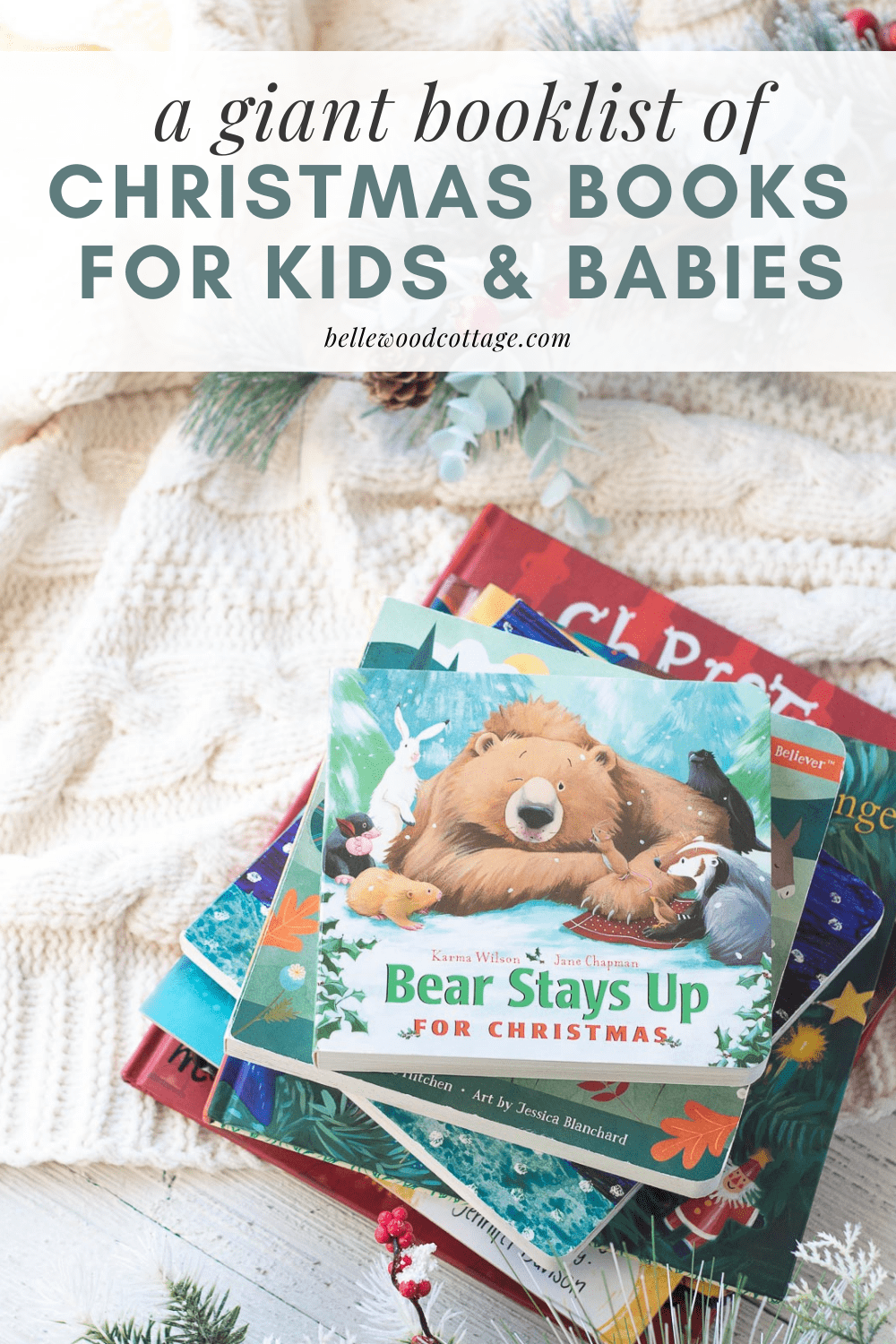 Please note that this post contains affiliate links which allow me to earn a small commission when a purchase is made at no additional cost to you. Read more here.
I had so many books I wanted to share in this post that I had a hard time narrowing it down! Christmas picture books are just the best.
I call this *my* ultimate list of Christmas books for kids and babies because you won't find *every* Christmas book listed here. In fact, I'm actually pretty picky. I love books with beautiful art, meaningful stories, and even a bit of nostalgia too.
And though I've included a variety of stories here, it's important to me to share books with the little ones in my life that teach the truth of Christmas! There is joy to be found in the preparations, the food, the family, even the crisp cold air (depending on where you might live), but, truly, the lasting hope and joy of Christmas is in knowing Jesus–the center of Christmas.
I hope you are able to enjoy some of these Christmas books for kids with your little ones this Christmas season. Reading aloud is such a special way to create Christmas memories, and your kids will joyfully remember these times and someday will perhaps even hunt down their favorite titles to share with their own kids.
What Age Range of Kids Is This Christmas Booklist For?
This Christmas booklist is filled with wonderful Christmas picture books for kids and babies. The majority of the list is comprised of picture books that publishers generally suggest for about 4-8 year olds, however, I think that most of these can usually be started around age 2, no problem. When in doubt, I always suggest snagging some titles from the library and then purchasing the ones that your kids love.
In this list, I've also included a section just for the babies and toddlers! The baby/toddler section (at the end of the post) is geared towards little ones ages 0-2. Note: for a few titles I've included a more specific age range to guide you.
One last thing though, don't ever feel constricted by age ranges! I find that especially for Christmas books, often the message of the book transcends age. Young toddlers always enjoy looking at pictures even if they aren't comprehending as much as their older siblings, and honestly many of these books are still personal favorites of mine even as a adult.
About this Christmas Booklist
I've divided this list of Christmas books for kids and babies into three sections: Christian Nativity books, General Christmas/Santa Claus books, and Christmas board books for babies and toddlers. Peruse the sections that apply to you and enjoy reading aloud with your family this Christmas!
Tip: Love supporting independent bookstores? Me too! You can shop this Christmas booklist on Bookshop here and your purchases go towards supporting local bookstores. Yay!
My Ultimate List of Christmas Books for Kids and Babies
Christian Nativity Christmas Books
As a Christian mama, sharing the truth of the nativity story with my little one is the top priority of the books we choose. While I love holiday books featuring folk tales, sweet stories, and of course, Santa, starting with the reason for Christmas is my focus in building our Christmas picture book collection.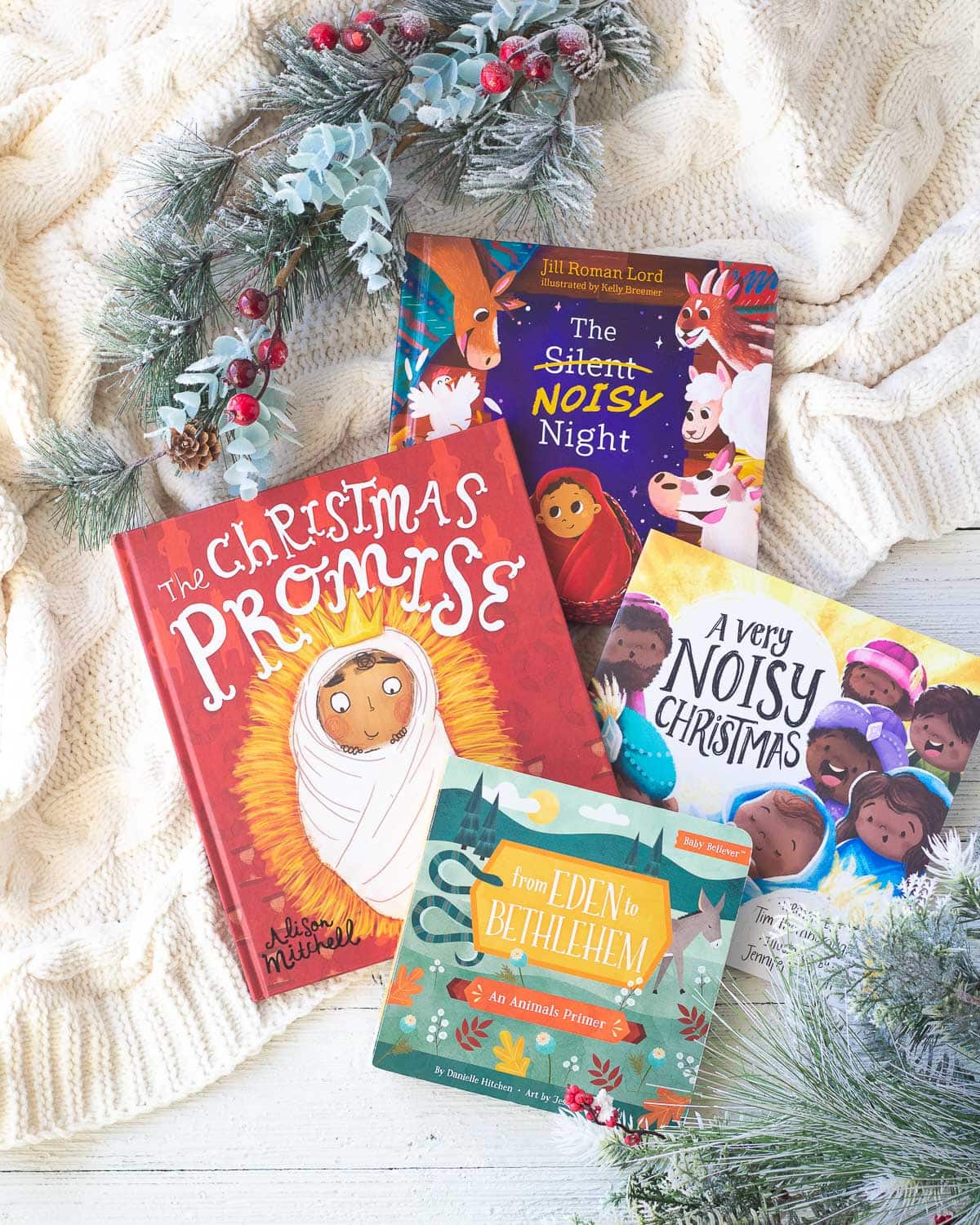 We love this selection of gospel-filled Christmas books. If you can only choose one, choose The Christmas Promise (there is also a shortened up board book edition of this book for toddlers). If you are reading to kids under age 3, consider A Silent Noisy Night (also included in the board book section) for a fun-filled rhyming Nativity story perfect for toddlers.
I also included Epiphany books (the visiting of Jesus Christ by the Magi as recorded in Matthew 2) in this section.
This is by far the top Christmas picture book I recommend. I love that the book faithfully shares the whole Christmas story, beyond the manger scene. The book reveals the overarching plan that God had in sending His Son to earth as a tiny baby. The book emphasizes that Jesus isn't an ordinary king…"He would be a NEW KING; a RESCUING KING; a FOREVER KING!" Kids will love the compelling illustrations and storytelling. Note: This book is part of a wonderful series, Tales That Tell the Truth, and we love all these books! Look in the back to find lots of Scripture references too.
Also available in a shortened board book here which is fantastic for any child about 3 and younger. If you only want to purchase one, I suggest grabbing the hardcover and you can always shorten it as you read if your kiddos are getting restless!
As this book shares the story of the first Christmas night, it emphasizes the very quiet and the very loud moments of the evening. It is so perfect for engaging toddlers (they will LOVE reminding their parents to use the right voices for each part, ha) and a great choice for sharing the truth of Christmas with little ones! Probably ideal for ages 4 and under.
Was it really a silent night?! In this padded board book, we see animals joyfully lifting their voices (moos, neighs, quacks, and more!), angels singing, and the shepherds joining in too. Super interactive if you encourage your kids to join in with their animal sounds. The book closes with an exhortation that we can celebrate God "…with actions, songs, and words!" and to spread His love, peace, and joy. Such a great message and reminder! This book is probably best for up to age 4-6. I also included it in my section for babies and toddlers below.
The Little Drummer Boy lyrics are accompanied by the beautiful illustrations of Ezra Jack Keats. Really lovely!
The story is simply the lyrics to Silent Night accompanied by really lovely illustrations of the Nativity. I love this picture book for its simplicity and beauty.
A re-telling of The Night Before Christmas that brings the Christmas story to life! There are a few small issues, so I still suggest The Christmas Promise for any Christmas collection first, but definitely a nice Christmas picture book overall.
From the publisher: "Three wise men of the East, having seen a new star symbolizing the birth of a great king, follow the star to Bethlehem where they present gifts to the newborn Jesus. This beautiful rendition of the well-known tale is sure to delight young readers."
This is such a sweet Christmas book for kids! Tomie dePaola has illustrated the old English Christmas Carol wherein the animals of the manger share about the gifts they have given to the Christ.
General Christmas and Santa Claus Books
Here I'm sharing all the Christmas-y folk tales, Santa Claus books, and books simply filled with Christmas cheer! My very favorite book in this category is Pick a Pine Tree, a rhyming picture book that shares the magic of choosing a pine tree and transforming into a Christmas tree!
"Mmm! Just smell that piney scent!" From the moment of picking a pine "from the lot" to bringing it home and decorating it, this book is filled with Christmas magic. Your kids will love the transformation of the humble pine tree into a fantastic work of art! One of my favorite Christmas reads.
"When Princess Charlotte left her home in Germany to marry King George III of England, she brought her family's favorite Christmas tradition with her—decorating a yew bough with flowers and ribbon."
This delightful picture book is such a fun way to learn about the tradition of the Christmas tree. The end of the book includes some notes about how even though Queen Charlotte brought the tradition to England it actually didn't gain more widespread popularity until Queen Victoria's reign. But how did a decorated yew bough become the Christmas trees we know and love today? Pick up this book for your Christmas reading to find out!
The classic holiday poem illustrated by the revered artist Tomie dePaola. This edition is a board book, but it also comes in paperback.
Bear Stays Up for Christmas features a bear who is determined NOT to miss Christmas. How his friends keep him awake makes for a sweet story that evokes the coziness of Christmastime on every page (the illustrations are wonderful!). A favorite. Part of the Bear Books by Karma Wilson and Jane Chapman.
This Christmas picture book is inspired by the original tales of Beatrix Potter. Here, Peter Rabbit and Benjamin Bunny meet a proud turkey named William, just prior to Christmas. As they converse, they are appalled to realize they will have to break the news to William that a dinner invitation from Mr. and Mrs. McGregor doesn't mean quite what he imagines. An amusing race then ensues to hide William from the McGregors and their dreadful plot.
From the jacket: "It's Christmas Eve, and you're invited to a Nochebuena celebration! Follow a family as they prepare to host a night filled with laughter, love, and Latino tradition." A wonderfully festive picture book!
The Christmas Boot by Lisa Wheeler (Author), Jerry Pinkney (Illustrator)
A poor woman discovers a magical boot one day in the forest. Who might the boot belong to? She eventually discovers the truth…and a very sweet surprise! I always love Jerry Pinkney's illustrations!
A magical re-telling of The Nutcracker! From the publisher: "This jazz-inspired reinvention of The Nutcracker is a worthy tribute to the dreamlike wonder and magic of the Christmas season. In this original retelling, set in New York City during the height of the Harlem Renaissance, one little girl finds her voice as a musician thanks to her enchanting adventures with a magical toy."
Such a heart-warming story of a family who lives a barn and manages to survive a very tough blizzard and ice storm. The family's beloved apple tree is destroyed, but you will love the moving end to the book. A celebration of love and family!
A mouse named Mortimer decides that a family's nativity scene is the perfect spot for his new home and tries to move right into the manger. This book is from the author/illustrator team that created Bear Snores On (and a title I mentioned earlier, Bear Stays Up for Christmas), so if your kids enjoy that series, check out this one as well!
An older picture book story of three Christmas wishes accompanied by the gorgeous illustrations of Barbara Cooney. This is a lengthy book (not really like a typical picture book) so it works best for kids who enjoy listening to longer stories.
I always loved reading about Laura's Christmas when I was little! These simplified books are great for little ones who aren't ready for the Little House chapter books yet.
A farmer settles down to a nap and dreams about being covered in snow! The hardcover edition of this book is my favorite because the snow pages are translucent and covered with snowflakes, but the book is also available in a board book.
A little fox is reluctant to visit the newborn baby, but when he finally makes his way to the manger, he discovers he has a gift to offer after all.
Through a family's experience of choosing a Christmas tree together and decorating it, Tomie dePaola shares about the legends and lore surrounding the tradition of the Christmas tree.
If you are familiar with Jesse Bear (and even if you are not) definitely check out his Christmas book. You'll love preparing for Christmas alongside this dear little bear family.
A little fir tree is growing all alone. One winter it is gently uprooted and brought to a little boy who cannot leave his bed to walk to it. His father carefully uproots and replants the tree each Christmas until one year things change.
It's the first Christmas Eve and Babushka is busy with her chores. When she later decides to try to follow the Star of Bethlehem in search of a tiny baby, the star is gone. Instead, her path leads her to help children in need on a Christmas Day. Sweet folk tale to add to your collection of Christmas books for kids.
In this cute little imaginative story of when Santa was a baby, he is frequently without a diaper, ha! I really love Genevieve Godbout's illustrations and I think the imagining of a young Santa is such a fun concept for a Christmas picture book.
Mr. Willowby's Christmas tree is grand! The only problem? It's much too tall. So the natural thing to do of course? Slice off the top! It's funny to watch what happens as the top of the tree makes its way to various homes for Christmas, getting a little smaller each time.
You'll love learning about all the delicious treats that are left out for Santa around the world! From Christmas Island to Australia, Ireland to India, there are so many tasty concoctions to learn about. The illustrations are festive and the end of the book even includes recipes to try making your own cookies for Santa.
Christmas Board Books for Babies & Toddlers
Well, now that we have covered Christmas books for kids, it's time to share some of my favorite Christmas titles for babies and toddlers!
Some of the hardcover books I have listed above are also available in board book format. However, ideally, for these young listeners I love picking up board books that have been designed with a younger age range in mind. So you can rest assured that these board book choices will be great for your 0-2 year old–and even up to about age 4. No crazy-long picture books stuffed into a board book here!
Enjoy!
A must have in your collection! This board book is a simplified edition of the full length version I shared above and once again I love that the book faithfully shares the whole Christmas story: the plan that God had in sending His Son to earth as a tiny baby.
Which one to buy? Here's a quick overview of the differences between the hardcover and the board book: The board book is a simplified & shortened edition of the original text (short sentences and condensed illustrations). Also, the Scripture references in the back of the hardcover aren't included in the board book edition.
Animals in a barn are preparing for an unknown guest who turns out to be very special indeed. A sweet perspective of the Nativity story. We may or may not read this book all year at our house!
Was it really a silent night?! In this padded board book, we see animals joyfully lifting their voices (moos, neighs, quacks, and more!), angels singing, and the shepherds joining in too. Super interactive if you encourage your kids to join in with their animal sounds. The book closes with an exhortation that we can celebrate God "…with actions, songs, and words!" and to spread His love, peace, and joy…just the like that first Christmas. Such a great message and reminder! This book great for up to age 4-6.
A farmer settles down to a nap and dreams about being covered in snow! The flaps are "snow" covered pages. The board book is a good choice if you love the story, but want a sturdy copy for young readers to enjoy.
"Where do diggers spend Christmas after all their excavation? Do they dig a giant Christmas tree for their family's celebration?" Fun rhymes and LOTS of exciting vehicles make for a cute little board book for the excavator enthusiast in your life.
Tomie dePaola's simple book captures the details of Christmas for little readers. "This is the wreath that hangs on the door. This is the candle that lights up the window." etc. Simple and sweet!
Peter Rabbit tries to stay up all night to see Father Christmas, but he eventually dozes off to awake to Christmas surprises. The main focus here is the gift-giving element of Christmas, but still a great choice if you are a Peter Rabbit fan.
This book features a progression of animals that illustrate how we got from Eden to Bethlehem. Starting with the snake in the garden and finishing with a camel (Epiphany), each page has the simple name of the animal and then the corresponding Bible verse. Because it's not a "story" to read, I usually ad lib while reading this one.
Hope You Enjoyed This Christmas Picture Book Booklist!
I'm so glad you stopped by–I really hope you enjoy sharing these Christmas books for kids and babies with your little ones this Christmas season!
Here's all the titles one more time: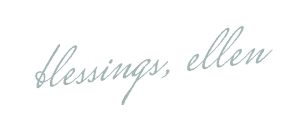 More from Bellewood Cottage