Black Friday & Cyber Monday Deals 2020
A roundup of my favorite deals from Black Friday and Cyber Monday in 2020. Keep an eye on this page for updates and new sales as they go live!
Please note that this post contains some affiliate links which allow me to earn a small commission when a purchase is made at no additional cost to you. Read more here.
All deals subject to change. Sales and prices were accurate at time of publishing.
Clothing
Old Navy is 50% off everything! These swing dresses are one of my favorite purchases to date.
Gap is 50% off + 10% off. They have such cute dresses for toddler girls!
H&M is 30% off everything! Their baby clothes are so sweet.
For Babies & Moms
Up to 30% off Solly Baby. I adore Solly Baby wraps (and their swaddles too!) and this is an amazing sale. If you are a new mom (or friends with a new mom) this is such a good sale to try out one of their beautiful baby carriers.
Lily Jade Diaper Bags. These bags are made by a great company and are high quality and fantastic at keeping things organized. If you are on a budget, I suggest looking at the Caroline Vegan leather bag. If you love a giant bag, check out the Anna backpack or the Meggan. Also, don't miss the door buster page, which has some very low prices on several of the bags. You can read my full review on my Lily Jade Elizabeth diaper bag here.
40% off Baby Bling at Nordstrom. Several 2-packs of baby hair bows on sale at Nordstrom and free shipping! Also shop the sale on Baby Bling if you want to stock up!
The Good Book Company. Some of my very favorite gospel-centered books for kiddos. We love the Tales That Tell the Truth Series, the Very Best Bible Stories series, and a newer release, Wherever You Go I Want You to Know. Incredible prices right now!
Home Decor
Up to 80% off at Wayfair. Furniture, appliances, décor and more!
Save up to 40%+ on furniture at Target.
Anthropologie is 30% off everything + free shipping on $50+. Love these dolls!
In the Kitchen
Mason Cash Bowls. I am obsessed with this gorgeous English kitchenware. You might recognize some of the bowls from watching The Great British Baking Show. This set is lovely.
​The Instant Pot. I was skeptical at first when my husband wanted to purchase an Instant Pot, but wow is it great. You can purchase one for as low as $50 at Target right now. Love it for meal prep and quick dinners (especially with a toddler keeping me busy).
Shop Small
Up to 20% off Bias Tape and yardage at Bessie Pearl Textiles. I have used the bias tape to make baby hair bows and these drawstring bags and I love it! I'm also picking up some yardage this year–love this gorgeous print from Rifle Paper Co and this one from Liberty of London.
August River Co. Organic and Ethically Made baby clothes. Many items 50% off. Love this knotted gown.
Love Bannor Toys and their pretty baby rattles & teethers frequently make their way into my photos. 20% off today on their gorgeous wooden baby toys!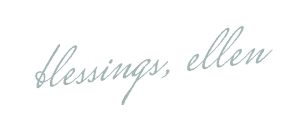 More From Bellewood Cottage