Black Friday & Cyber Monday Deals 2021
A roundup of my favorite deals from Black Friday and Cyber Monday in 2021. Keep an eye on this page for updates and new sales as they go live!
Please note that this post contains some affiliate links which allow me to earn a small commission when a purchase is made at no additional cost to you. Read more here.
All deals subject to change.
Sales and prices were accurate at time of publishing.
Blogging
If you are starting a blog this holiday season, start RIGHT.
Grab Good Hosting
Grab SiteGround Hosting (only $2.99 per month right now! SO. GOOD.).
Add Kadence Theme
Install WordPress and run the Kadence Theme. I highly recommend upgrading to Premium if you can (everything is 40% off right now!).
Then, (optional of course!) add on Pro Blocks if you want additional formatting options, and Conversions if you need light and effective popups, slide-ins, and banners. I love both of these and I can't wait to spend more time learning the newly-released Conversions.
Pretty It Up with a Restored 316 Child Theme
Kadence is AMAZING out of the box (customize fonts, colors, and layouts with NO code knowledge), but for the ultimate prettiness, layer a Restored 316 child theme for Kadence on top.
Also check out their block collections if you aren't ready to commit to a full theme, or if you just need more options.
Save 25% on all products with coupon code: r316cm21
Read more about why I love Kadence Theme here.
Read my full review of Restored 316 Themes here.
Craft Supplies & Gift Ideas
You know I love my craft supplies and this year I bought a brand-new Cricut! Eek. There are some seriously great deals happening on the machines right now.
Cricut Machines & Materials
Cricut. Grab a Cricut Maker + Everything Materials Bundle for $279.99 (well over 50% off). This is the deal I grabbed and I also signed up for Cricut Access for an additional 10% off. If you've been hemming and hawing over a Cricut like I was, now's the time to go for it!
Wondering what a Cricut can do? Check out these Cricut tutorials.
Chalk Style Paint
Country Chic Paint. I love a package of surprises and Country Chic Paint's Mystery Boxes are up to $49 off right now. Read my full review of Country Chic Paint here.
Yarn for Every Budget
Knit Picks. 25% off sitewide. Whether you weave, knit, crochet, or just love collecting great yarns, take advantage of this deal on high-quality yarns (besides my local yarn stores, this is my favorite place to buy yarn!)
For Babies & Parents
Solly Baby Wraps and More
Solly Baby: $45 wraps + 20% off on other products. I adore Solly Baby wraps (and their swaddles and crib sheets too!) and this is an amazing sale. If you are a new mom (or friends with a new mom) this is such a good sale to try out one of their beautiful baby carriers.
Lily Jade Diaper Bags
Lily Jade Diaper Bags. These bags are made by a great company and are high quality and fantastic at keeping things organized. If you are on a budget, I suggest looking at the Caroline Vegan leather bag.
If you love a giant bag, check out the Anna backpack or the Meggan.
You can read my full review on my Lily Jade Elizabeth diaper bag here.
Favorite Gospel-Centered Kids Books
The Good Book Company. Some of my very favorite gospel-centered books for kiddos. We love the Tales That Tell the Truth Series, the Very Best Bible Stories series, and a newer release, Wherever You Go I Want You to Know. Incredible prices right now! Also love supporting a small publisher!
New Growth Press. Use the code BLACK40 for 40% select titles. Another great small publisher to support. This year I grabbed the The Beginner's Gospel Story Bible, God Made Me and You, and Jesus Came for Me: The True Story of Christmas.
Clothing & More
Nordstrom up to 50% off Women's, Men's, Kids, Home, and Beauty.
Gap is 40% off everything + extra 10% off. They have such cute dresses for toddler girls!
H&M is up to 50% off. Love their baby & toddler clothing!
American Eagle is 30% off. (their jeans are my go-to…they always fit!)
DSW (all the shoes!) 25% off with code BFDEAL.
Home Decor
Up to 80% off at Wayfair. Furniture, appliances, décor and more!
Lots of great Black Friday Deals at deals at Target!
Shop Small
Over the River Felt. I'm using stacks of this felt this year to craft homemade ornaments and having so much fun with it. Great quality, fast shipping, and a big selection.
Bessie Pearl Textiles. I have used the bias tape to make baby hair bows and these drawstring bags and I love it! I'm also picking up some yardage this year–love this gorgeous print from Rifle Paper Co and this one from Liberty of London.
August River Co. Organic and Ethically Made baby clothes. Love this knotted gown.
Love Bannor Toys and their pretty baby rattles & teethers frequently make their way into my photos.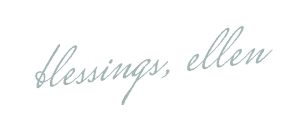 More From Bellewood Cottage