Sewing Pattern Inspiration for Spring Dresses & Skirts
Sewing your own dresses and skirts is a great way to get the custom fit and style you are hoping to achieve. Here are a few of my current favorite patterns for a little sewing pattern inspiration for spring dresses and skirts!
Please note that this post contains affiliate links which allow me to earn a small commission when a purchase is made at no additional cost to you. Read more here.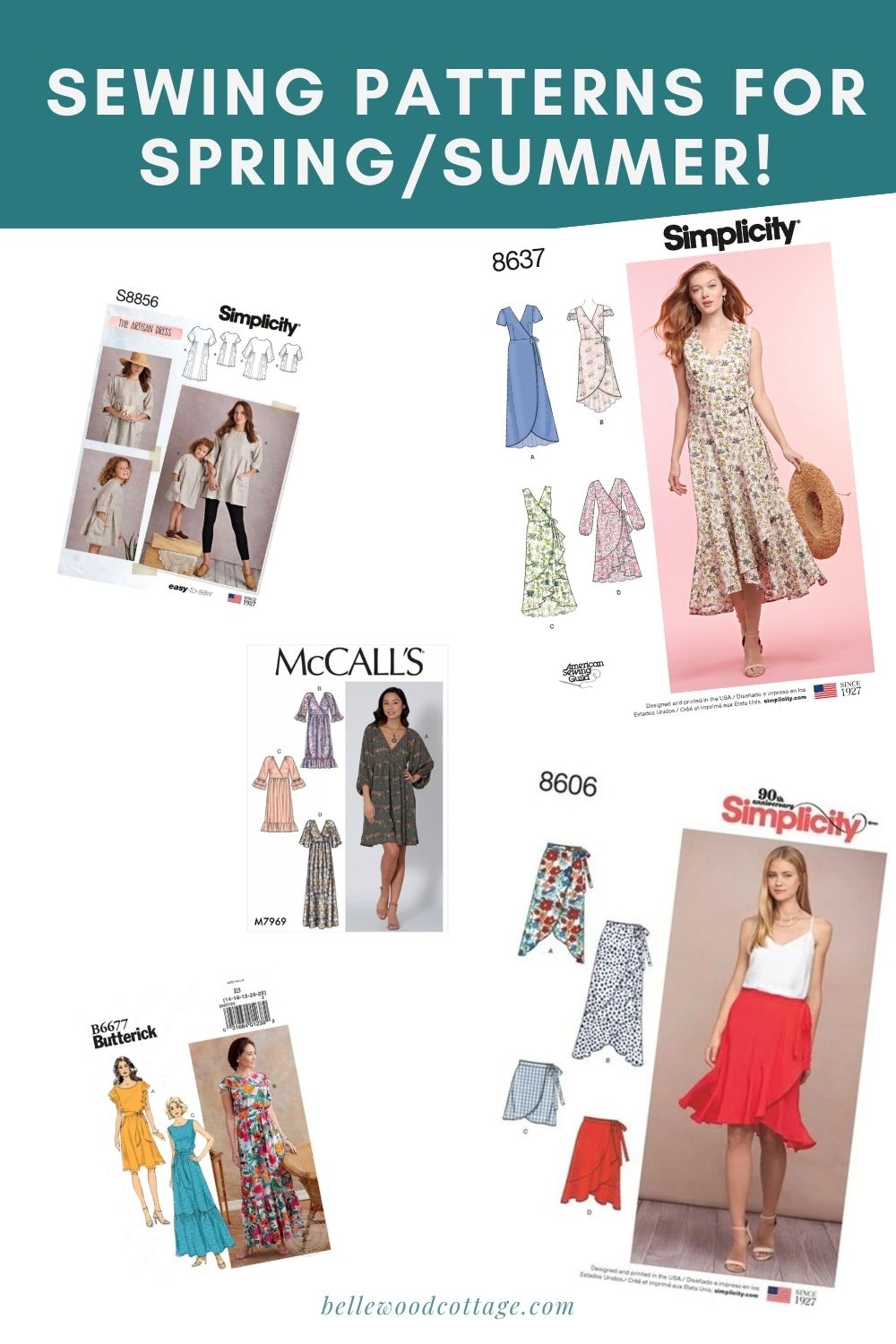 I don't know about you, but I do not have good luck with Joann's pattern sales. The last few times I've looked for patterns there, I've waited patiently for a sale (is it just me, or are the pattern sales happening less frequently these days?).
I've collected a list of several patterns (knowing that at least a few will be out of stock) and dutifully searched through the pattern catalogs so I don't miss something good. Only to discover, all the patterns I wanted are just plain gone! And naturally, the sale price does not apply to special orders.
So this time around, I was determined to get a few patterns I had my eye on. I decided to skip the madness (sorting through pattern catalogs at Joann's with a bored toddler in a stroller is after all, madness) and order from Etsy.
I found a fantastic pattern shop with nearly all the dresses and skirt patterns I had hoped to purchase. Out of ten patterns I wanted to add to my cart (which I later whittled down), only one was sold out in my size. Now that's better.
The downside of course is that the patterns are more expensive (about $8 a pattern). Whereas pattern sales often have copies for $2 or so. But I was thankful to avoid the hassle this time around!
Tips for Choosing Sewing Patterns
If you've tried garment sewing, then you know it can be frustrating. Because you can't try on the garment prior to sewing it of course, you are left hoping and praying that not only does the sewing part work out, but that you like the finished garment when you try it on as well!
The best help for me before I buy a sewing pattern is seeing the finished dress, skirt, etc. on a real human. So here's what I do before buying a sewing pattern:
Search Your Pattern Number on Instagram
Grab your pattern number, for instance McCalls 7969. Now search it as a hashtag on Instagram. I sometimes search both the full name #McCalls7969 and the abbreviated name #M7969. If I'm in hurry I'll just check one of the options, but sometimes (especially if its a larger hashtag) I'll see many different projects on each hashtag.
Another bonus is finding wonderful sewing accounts to follow!
Now you'll have dozens or even hundreds of garments to peruse that are all sewn by real people and modeled on real bodies. Yay! So helpful. Some sewists on IG even will post a video or reel and you can see the garment in motion.
Once you've sewn a pattern a few times, you might be interested in trying out modifications. Scrolling through a hashtag is a great way to see the ways others have modified patterns.
This trick helped me make the calls on which patterns I wanted to buy. I eliminated a couple based on discovering design details I knew aren't flattering on me and a few others that looked best in fabrics I didn't want to sew with.
I felt way more confident in the patterns I selected. And since I did it all from my home computer at 6 am, my toddler was sound asleep and none the wiser.
Sewing Pattern Inspiration for Spring Dresses & Skirts
I purchased these patterns from Blue10Patterns on Etsy. For each pattern I've linked to the search page for the pattern number on Etsy because I wanted to ensure you could find an available copy of each pattern.
When I saw Sydney's dress (pineandhoneymade) on Instagram, I knew I HAD to make it. This is the elusive dress that I always see at stores and ends up being too short, or the wrong color, or sold out in my size. It looks to be an easy dress pattern and all the finished projects are looooovely.
Plus, if I don't miss my guess, there are no fasteners! I think this will be a fast and fun project.
I had found a similar dress at TJmaxx made in a cotton that resembled linen, but softer. Unfortunately the cut was bad and the length was awkward. Returned!
I decided to try copying it myself, and then changed my mind when I saw this dress pattern that was just what I'd had in mind.
This skirt pattern choice was inspired by another dress I found shopping…except I just wanted a skirt. Time to sew it myself!
I love sewing for my little girl and this toddler dress pattern was too cute to pass up!
Because peasant dresses are so easy to sew, I also snagged this pattern. I love a quick project! I also have this toddler peasant dress pattern from OhMeOhMySewing and it's an even more basic version that's great for beginners.
Other Sewing Patterns I Considered
This maxi dress is one of my favorites I'd like to try in the future. The finished dresses made from this pattern look lovely.
Such a cute mommy & me pattern! I wasn't sure if I'd like the cut of the tunic on myself though so I'll wait on this one.
This looked like a great simple and practical dress to sew, but it's another one to add to my wishlist for now.
What are you sewing lately? Let me know if you have a favorite pattern I should check out!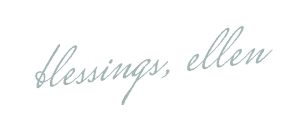 More Sewing Posts from Bellewood Cottage