My Baby Shower Menu Formula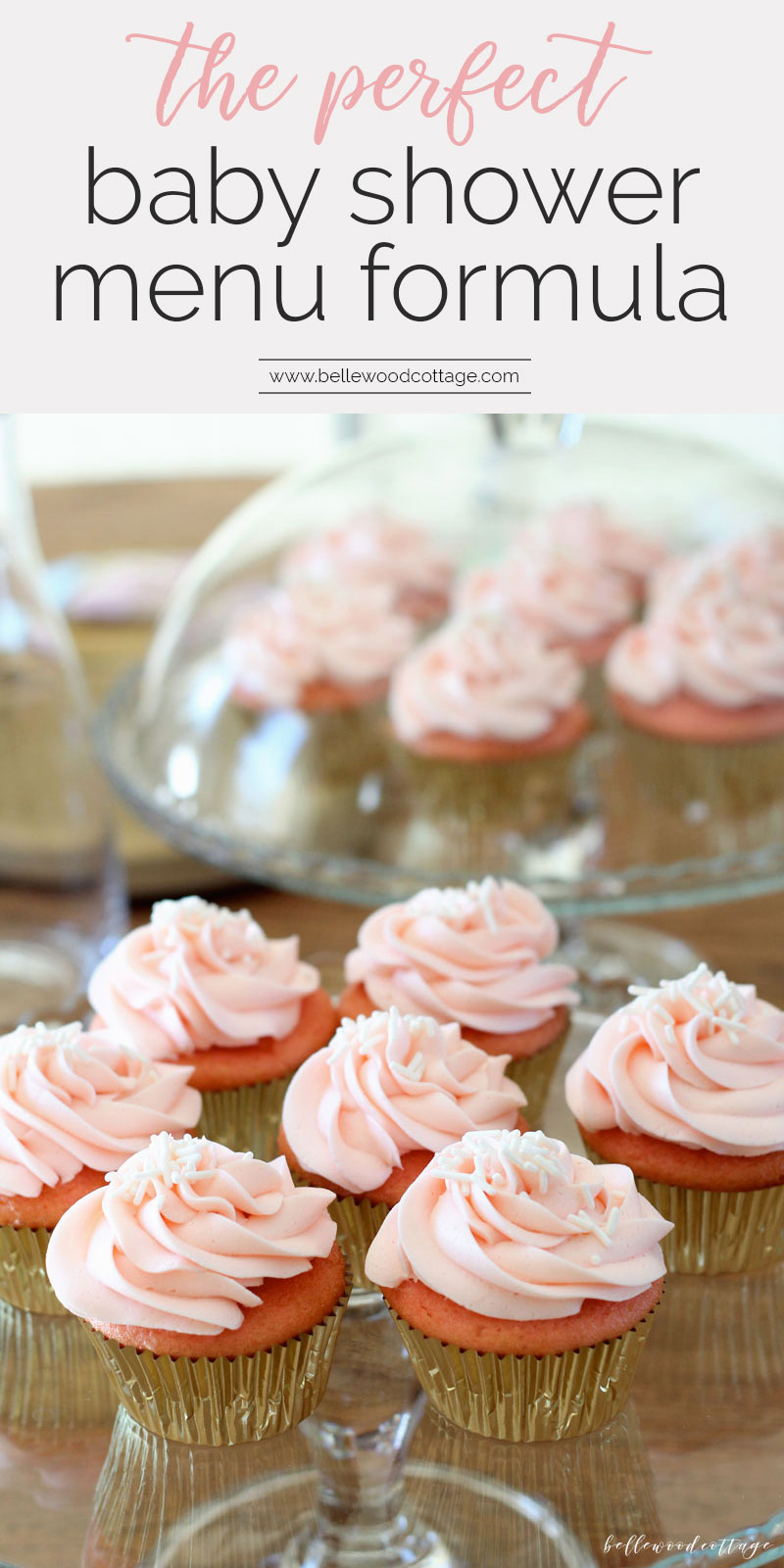 Once you've decided to host a baby shower (or any kind of shower!) one of the first things that comes to mind is probably food. Picking the perfect shower menu usually seems pretty doable…until you remember so-and-so's cousin is gluten-free, there's a vegetarian or two attending, and of course the ever-dieting Aunt Whomever on the guest list.
Suddenly that glamorous Pinterest-perfect bagel bar isn't looking so straightforward.
To combat the crazy, I decided to take note of what worked for me over the sprinkles/showers I have hosted. I'm no pro-hostess, but that will hopefully make my formula even more doable. Because, let's be real. I'm solidly in the keep-it-simple camp.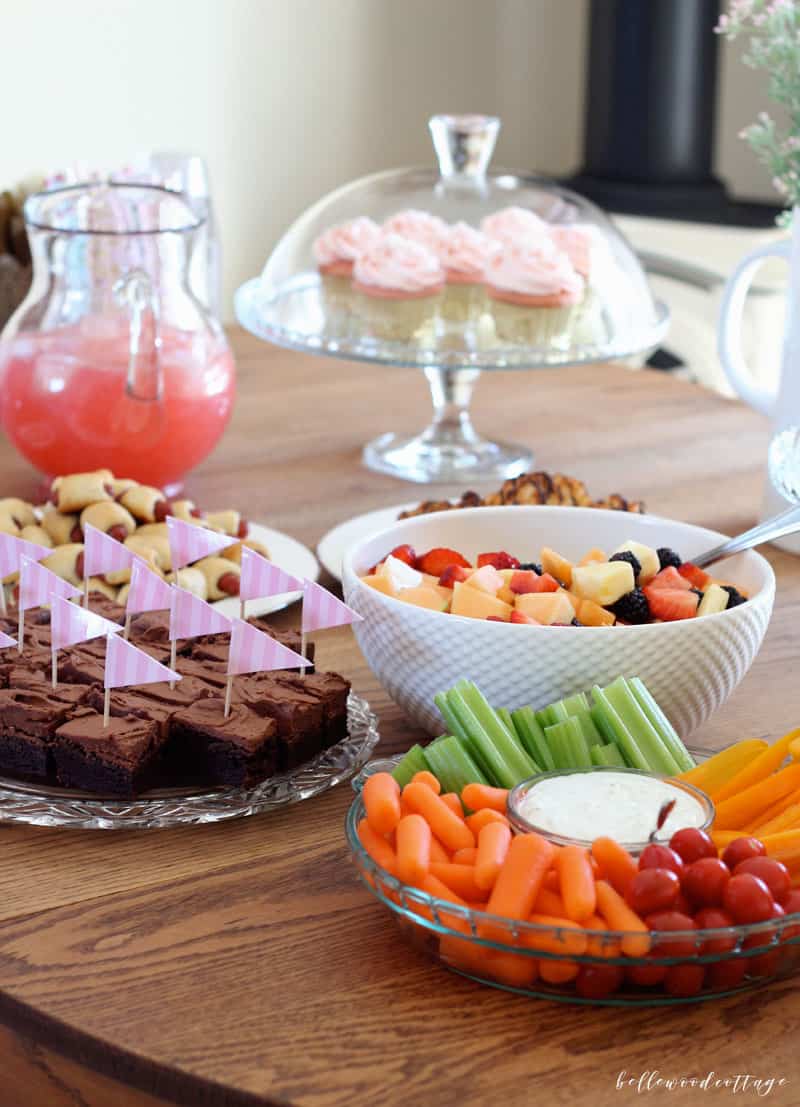 Basically this is a simple 5-step formula to planning your shower menu. There is still plenty of room to opt for that bagel/waffle/whatever bar, but hopefully these categories get you thinking about ways to accommodate your guests and provide a delicious feast without losing your mind.
How to Use the Shower Menu Formula
This formula works great for both morning showers (where brunch is generally served) or afternoon showers (primarily appetizers and/or desserts). Just fill in each category with your planned dishes, and figure out where you may have some holes to fill in your shower menu. For example, sometimes you'll discover you have far too many desserts planned, but no savory dishes. Or perhaps an overage in one category over another. Like that hot cocoa bar that sounds amaze, but neglects to offer anything to guests without a sweet tooth. This shower menu formula will help you think through all that and create a well-balanced menu.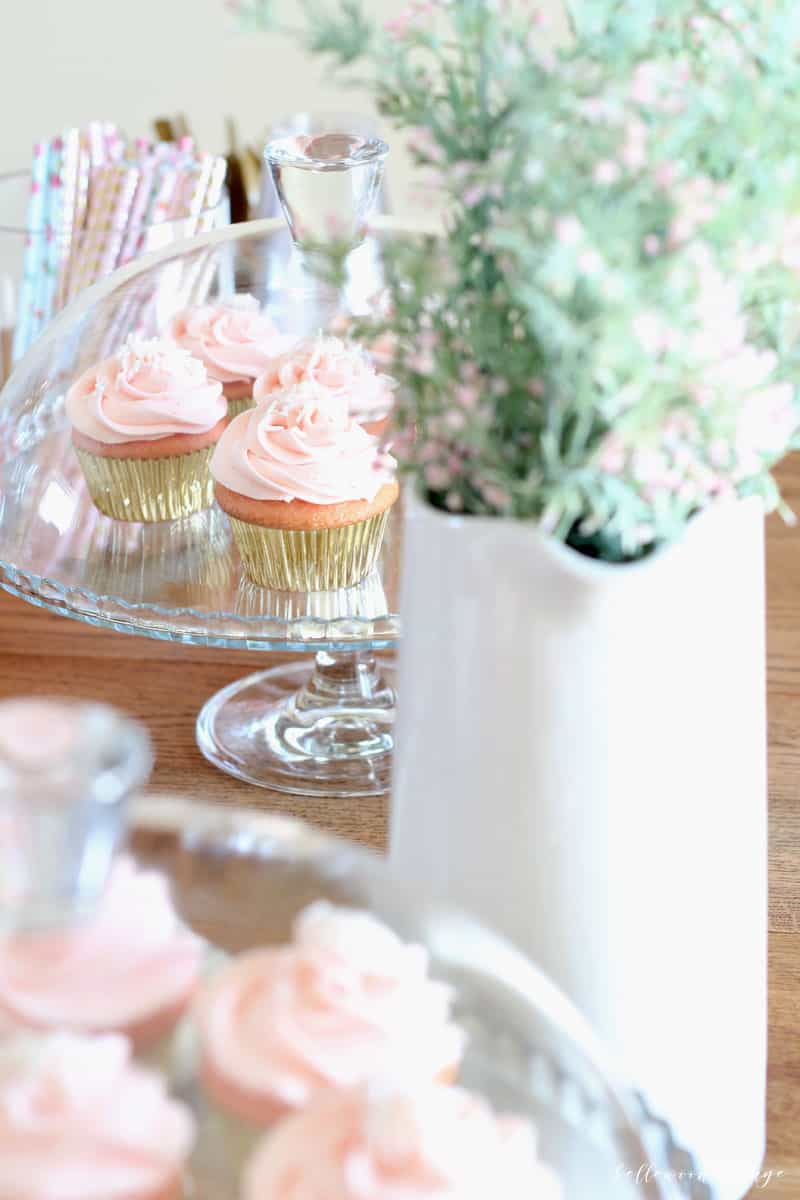 Of course, always consider your guest of honor. If they have any preferences or dietary needs, try to make sure that they are able to eat everything (or at least most things) that you serve. And if anyone is on the guest list with more serious dietary concerns (peanut allergies, Celiac disease), use caution and be ready to provide guests with the information they need to determine what they can eat safely.
My Perfect Baby Shower Menu Formula
1 – Prepare a fruit and veggie dish
This can be as simple as a bowl of mixed fruit and a veggie tray (plus dip!) or as complicated as you wish. The general idea is to offer a visually appealing selection of healthier goods for those with allergies or dietary restrictions. Now, I still have plenty of friends that are allergic to some fruits/veggies, but offering these options provides an easy way to accommodate without having to go overboard buying special ingredients etc.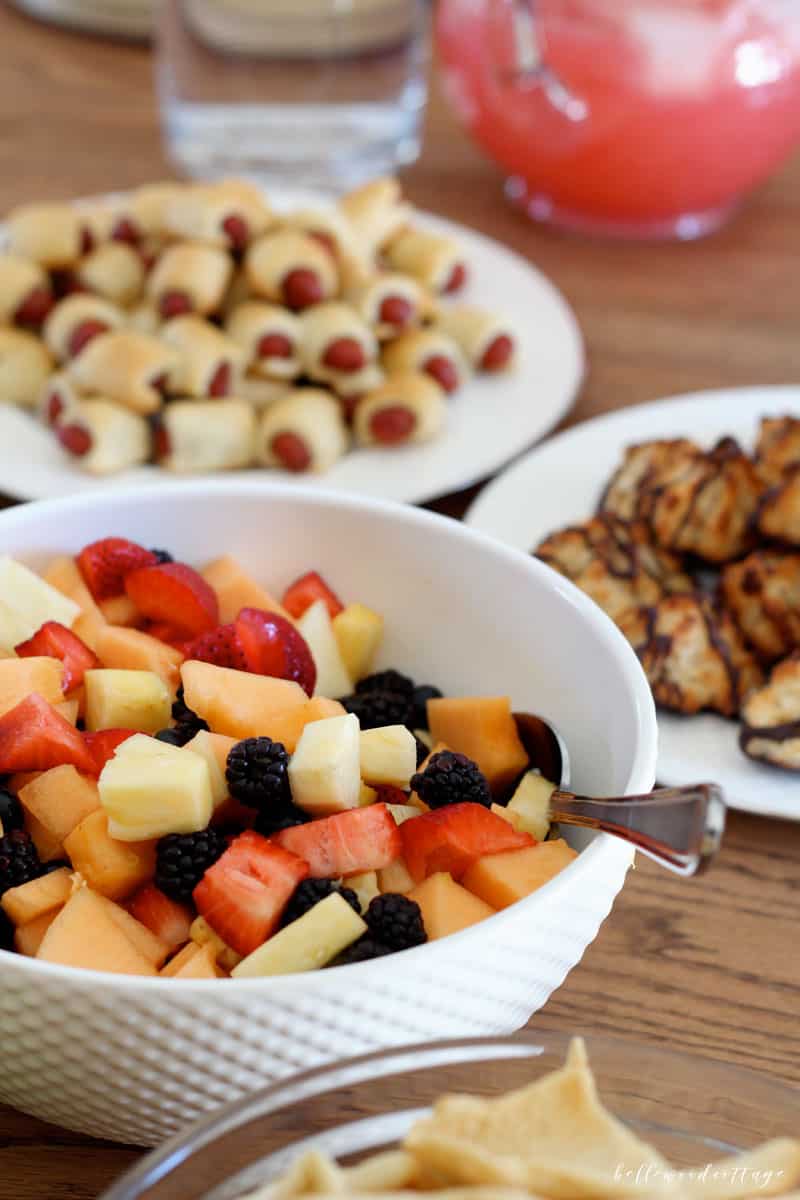 Ideas:
2 – Choose ONE
pièce de ré
sis
tance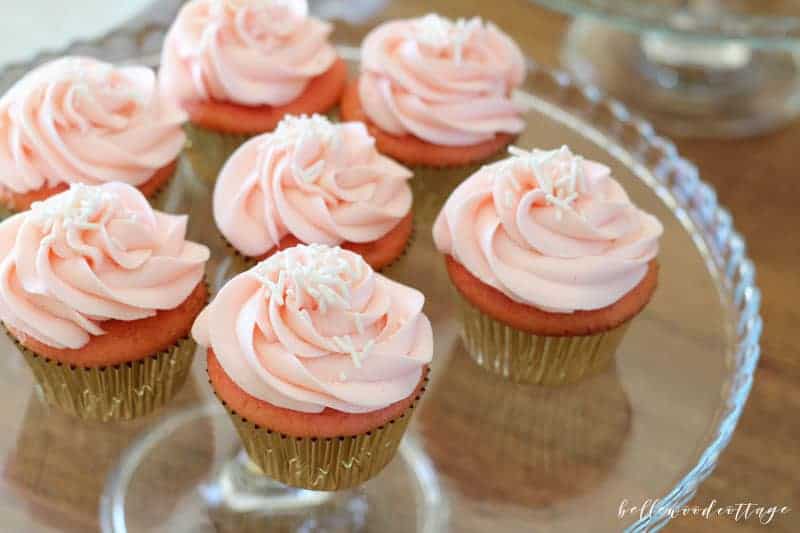 I know it's tempting to go all crazy and prepare cake, cupcakes, a candy bar and on and on. Don't kill yourself. Choose the star dessert and let it be. For the most recent shower I hosted, I kept it very simple, just strawberry cupcakes frosted with homemade buttercream.
Note that if you planning a shower menu for an AM "brunch" shower, you may find that it makes more sense to spend your time on the main dishes (eggs, bagels, etc.) and keep the dessert a little more scaled back. Most people aren't ready to dive into a 4-layer chocolate cake at 10 in the morning.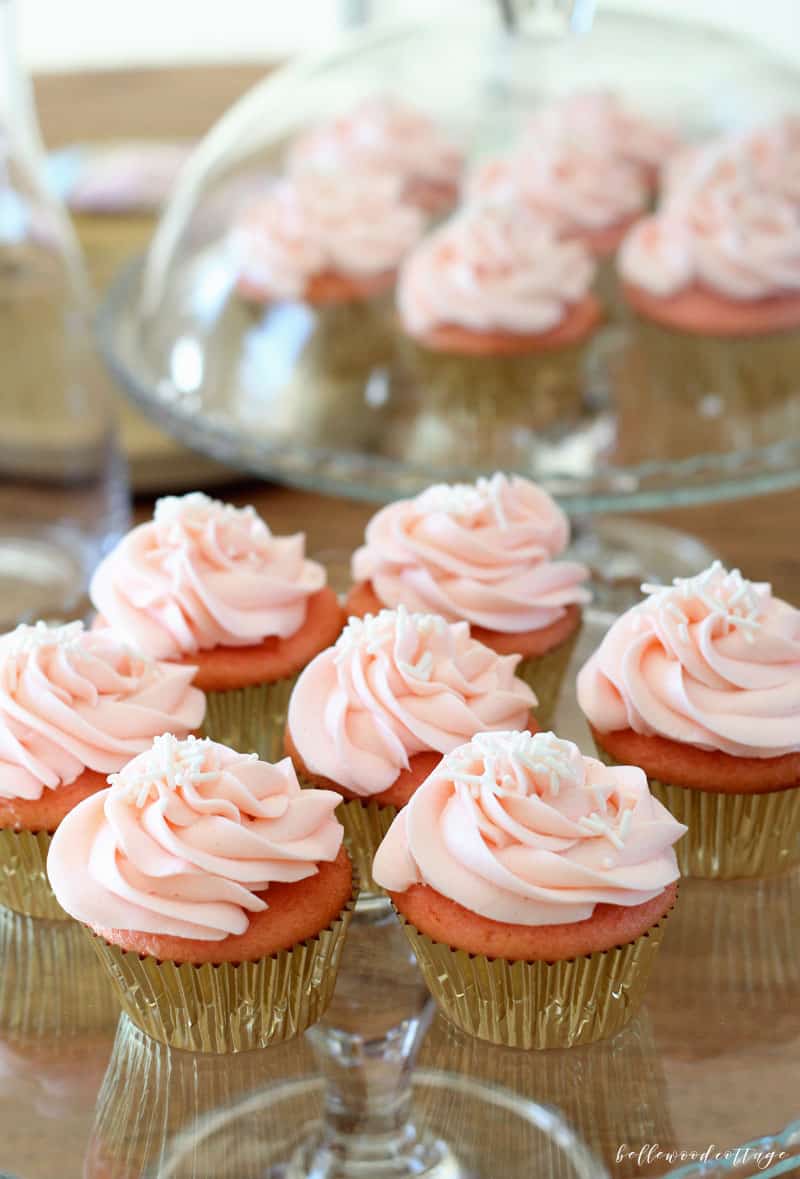 Ideas:
3 – Fill in any dessert gaps (choose one or two)
It's always wonderful to offer a gluten-free dessert choice if you can. I have a brownie recipe I use quite a bit, or you could purchase something. Besides dietary needs, I always like to have a smaller scale dessert available for those who prefer not to load up on the sugar.
Ideas:
4 – Choose one to three savories
If you are planning to offer a main dish, then that will suffice for this category (i.e. egg bake for a brunch). Otherwise, I always try to provide some savory options to provide a contrast to all the sugary treats. Serving some savories is also a good call if you are offering a carb-heavy menu, like a bagel or waffle bar.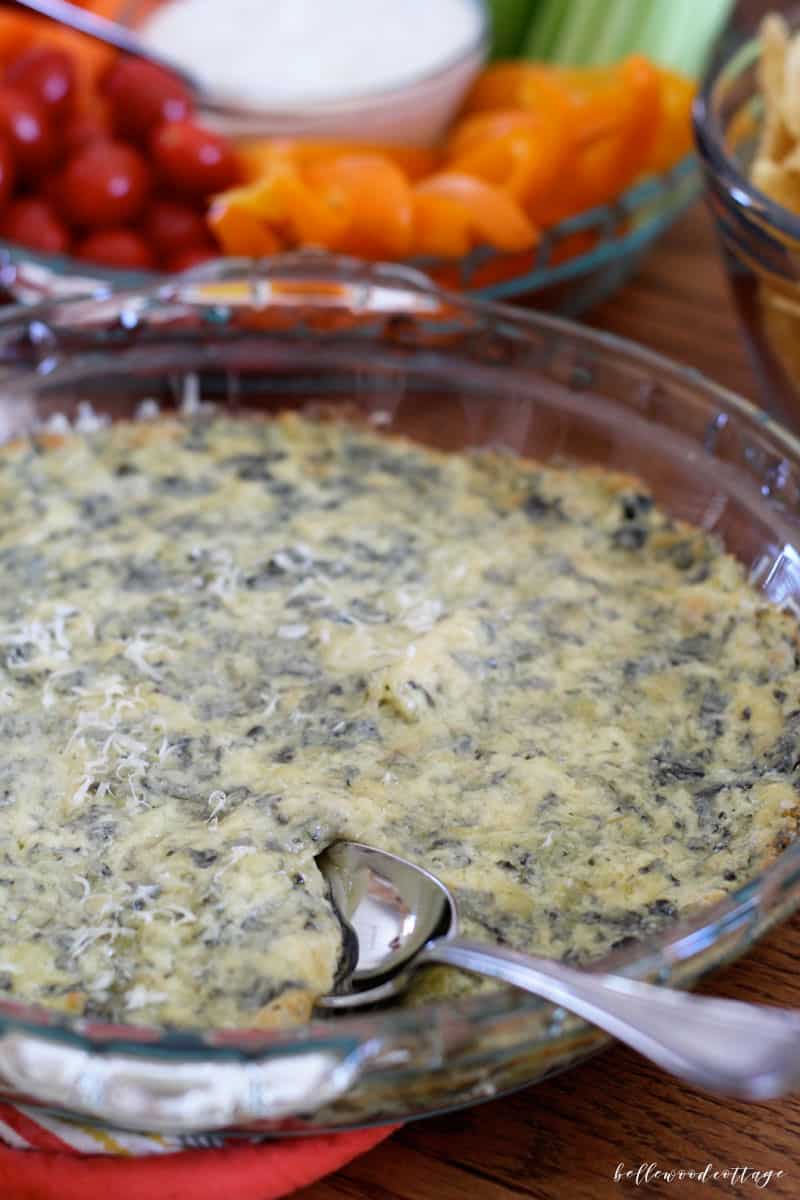 Savory mains:
Savory appetizers: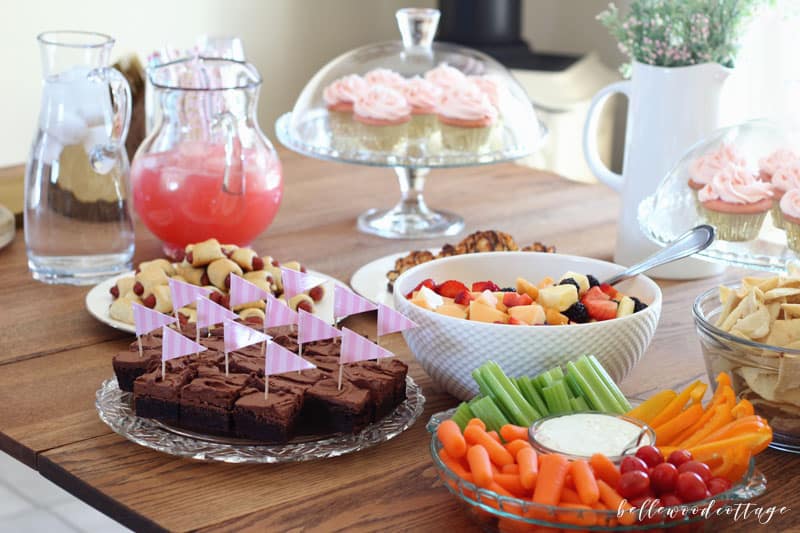 5 – Select at least three beverages
Water is must. And after that, coffee. I also like to include a punch or lemonade. Beyond that, you could add some fun no-calorie options, like sparkling water, to the shower menu.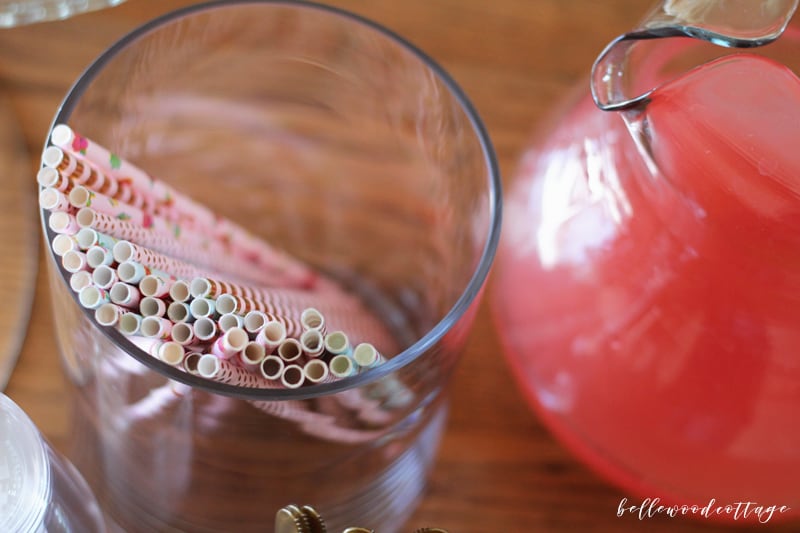 Ideas: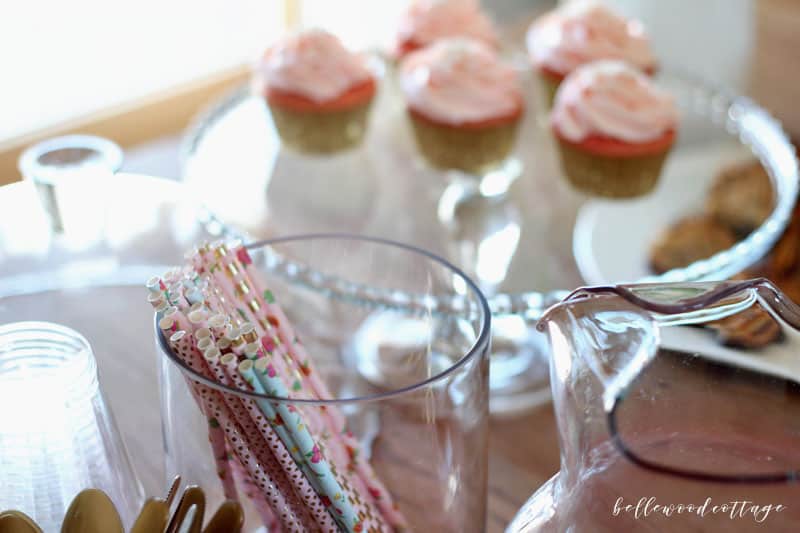 When planning your shower menu, don't forget…
…to figure out what you will prepare vs. purchase. Always plan for less time than you will think you have. These things have a way of taking longer than we imagine! Choose to prepare dishes that can be prepped in advance and enlist a friend to take care of picking up any orders from your local bakery. Don't overwhelm yourself with trying to make sure everything is homemade. Most will never know the difference!
P.S. Check out my baby shower Pinterest board for lots more shower menu ideas!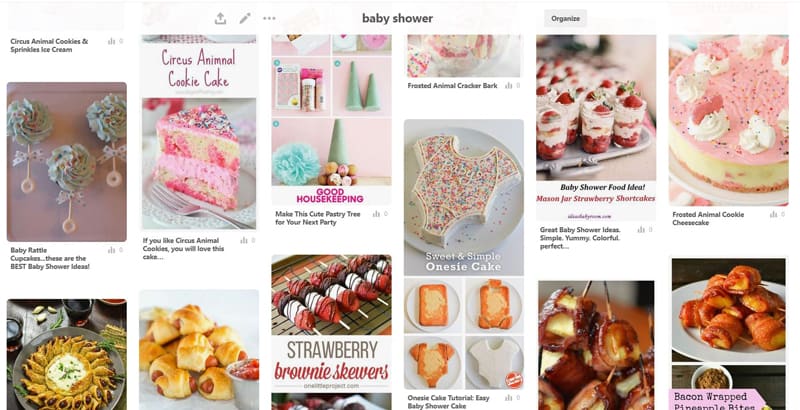 I hope this simple formula helps you get some ideas to pull together a great menu for your next shower. I'd love to hear any additional tips you might have in the comments below!
Ellen <3
And check out my tips on how to host a stress free baby shower!