Love IKEA Spice Racks? Check out this roundup of over 21 IKEA Spice Rack Hacks! Learn how to use them in creative ways in your bathroom, nursery, kitchen and more.
Please note that this post contains affiliate links which allow me to earn a small commission when a purchase is made at no additional cost to you. Read more here.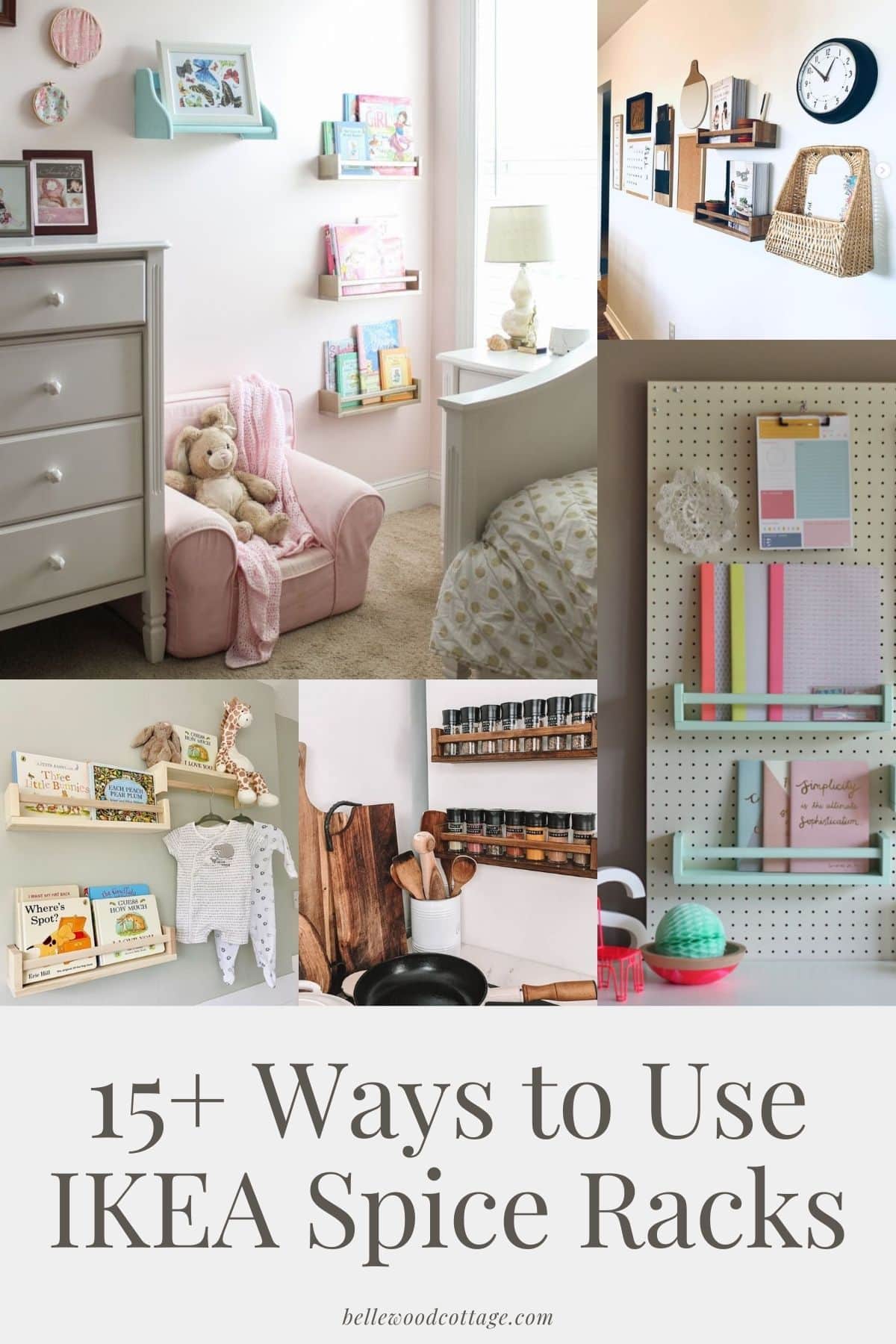 Since the time when DIYers first started hacking IKEA's popular (and very budget-friendly) BEKVÄM spice racks, the ideas for these simple storage solutions have been nearly inexhaustible.
You can use the racks for spices of course, or you can get really creative. Try spray painting, staining, hanging upside down, and creating your own custom storage solutions with the racks anywhere in your home.
Use them for bookshelves, desk organization, craft room storage, nursery décor, toiletry organization, and more.
Where to Buy IKEA Spice Racks: The best place to pick up the spice racks is at your local IKEA store…if you have one! You can also find the racks (though they cost more) sold on Amazon. OR, check out my list of similar racks at the end of this post.
How to Customize IKEA Spice Racks
Before you get started with your spice rack hacks, let's talk through some of the cosmetic changes you can make to customize the racks.
The racks are solid aspen wood, which means they are easily paint-able (and lots of DIYers have stained them with great results). Try color matching to a wall color (for a monochromatic look) or paint bright colors for an accent in any room.
For a small project like these, I personally would probably grab a can of chalk paint, but spray paint will work well too (buy a paint/primer).
To paint the racks with chalk style paint:
lightly sand with a sanding block
apply two coats of a good chalk/chalk-style paint (this list includes a lot of my favorite brands) allowing the paint to dry thoroughly between coats
finish with your favorite top coat (use a spray aerosol for ease)
allow to dry/cure thoroughly before hanging or filling with books or décor
Want something more special? Try using stencils, decoupage, or even washi tape to further decorate your shelves!
Want More IKEA Hacks? Check out my lists of Best IKEA Hacks and Favorite KALLAX Hacks for more!
Favorite IKEA Spice Rack Hacks and Ideas:
What can you do with IKEA spice racks? So many fun DIY projects of course! Use the racks to creatively store goods around your home.
Photos used with permission.
Paint Them Bright Colors
Trying painting your BEKVÄM racks a whole host of cheerful colors (spray paint is quick and easy) and use them to display books in a child's room, like this example from Her Happy Home.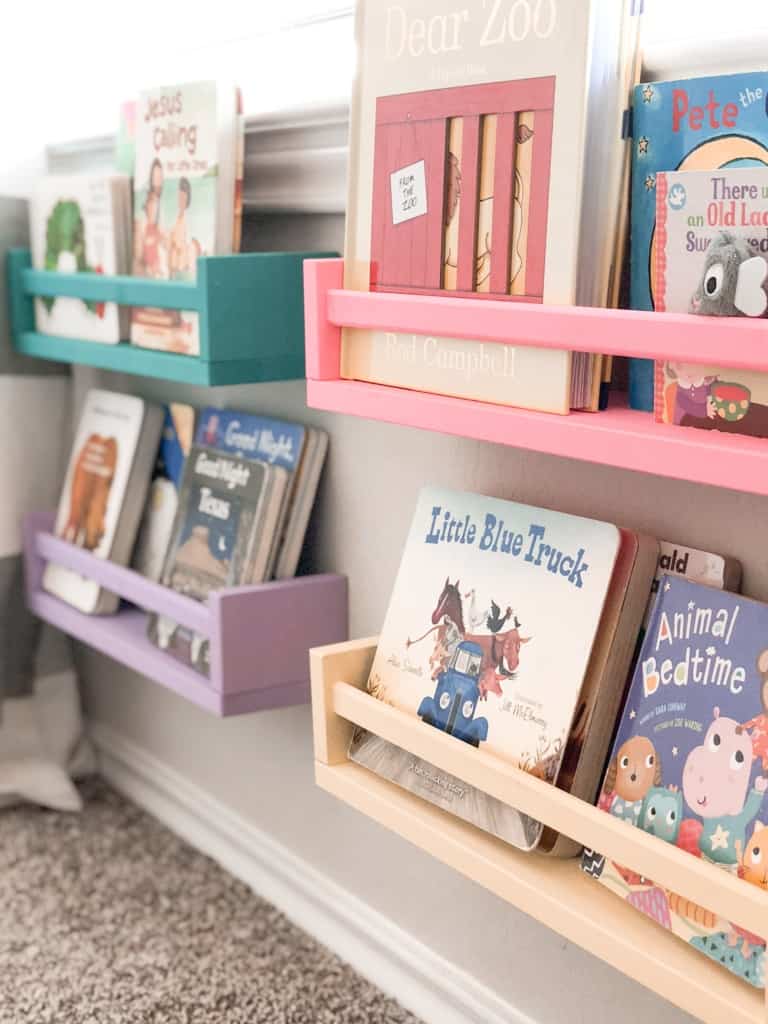 The IKEA spice rack bookshelf hack is so popular these days–and for good reason! They can tuck into spaces small or large, are inexpensive, easy to hang, and allow children's books to be displayed with the cover out (which is hugely helpful for encouraging kids to read).
Make a Mud Kitchen for Outdoor Play
Mud kitchens are a clever outdoor play solution for kids. This fabulous DIY Mud Kitchen by auroralust features basins for mud creations and an IKEA spice rack organizer above the play area.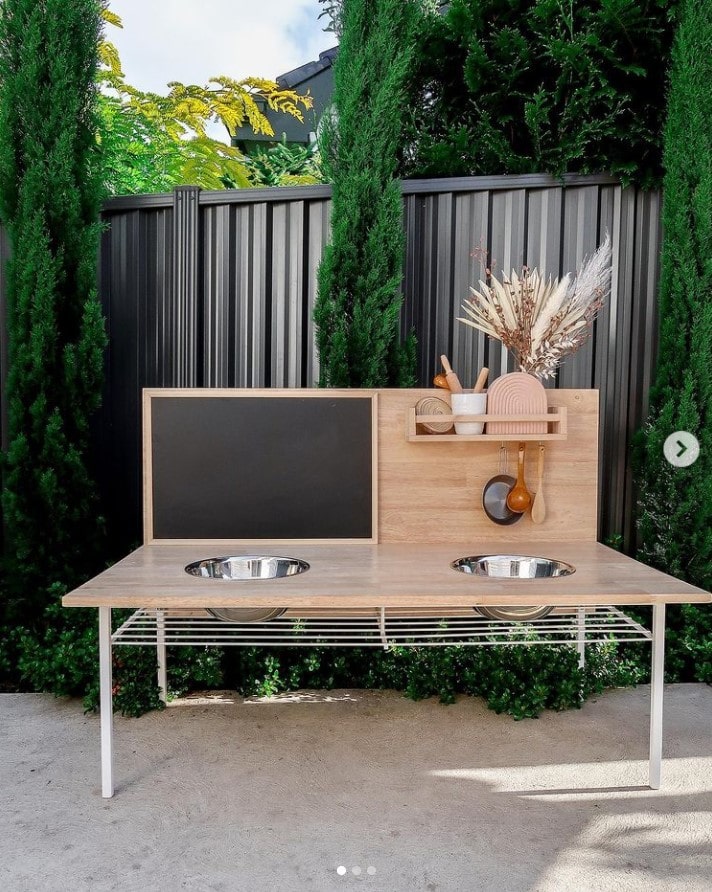 Store Spices!
Alright, here's a novel idea. Use the spice racks to yes, store spices. I know right? Seriously though, they are perfectly suited to rounding up all those little spice containers. You can opt for a hidden storage solution behind a pantry or cupboard door, or store spices as their own décor like this example from lapepa_boutique.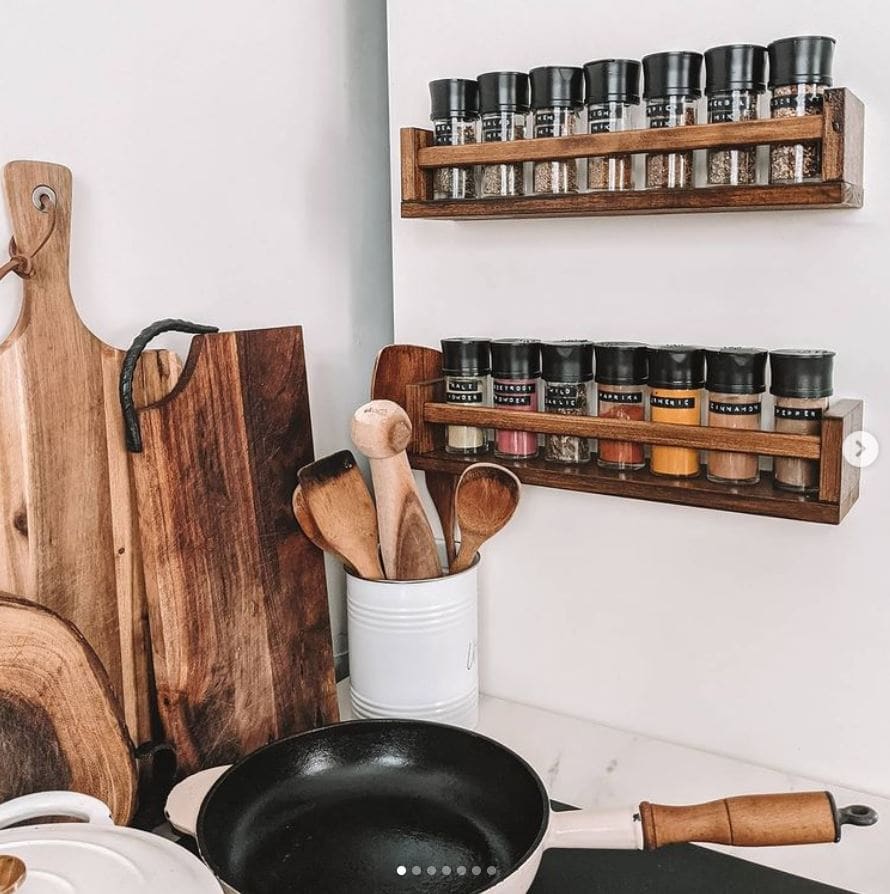 Make a Dress Up Corner
Kids love to play dress up, but sometimes all the various costumes can get out of hand. Help your kids take charge of tidying up with this sweet dress up corner using IKEA spice racks from cb.and.babes on Instagram. Kids can easily hang up the dress up clothes when they are finished.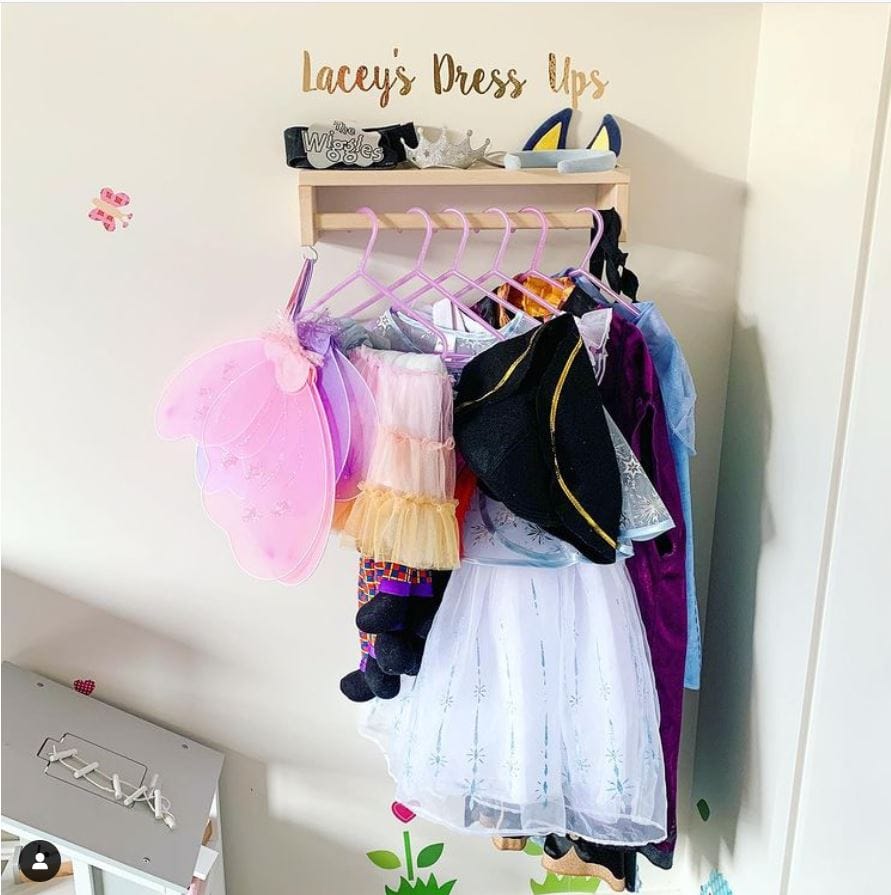 Nursery Shelves
Using IKEA spice racks as nursery shelves works so well because they are the perfect size for showcasing baby books, heirloom toys, and tiny first outfits. These nursery shelves from a.little.bitcountry feature the spice hacks hung both right-side-up and upside-down for a different look.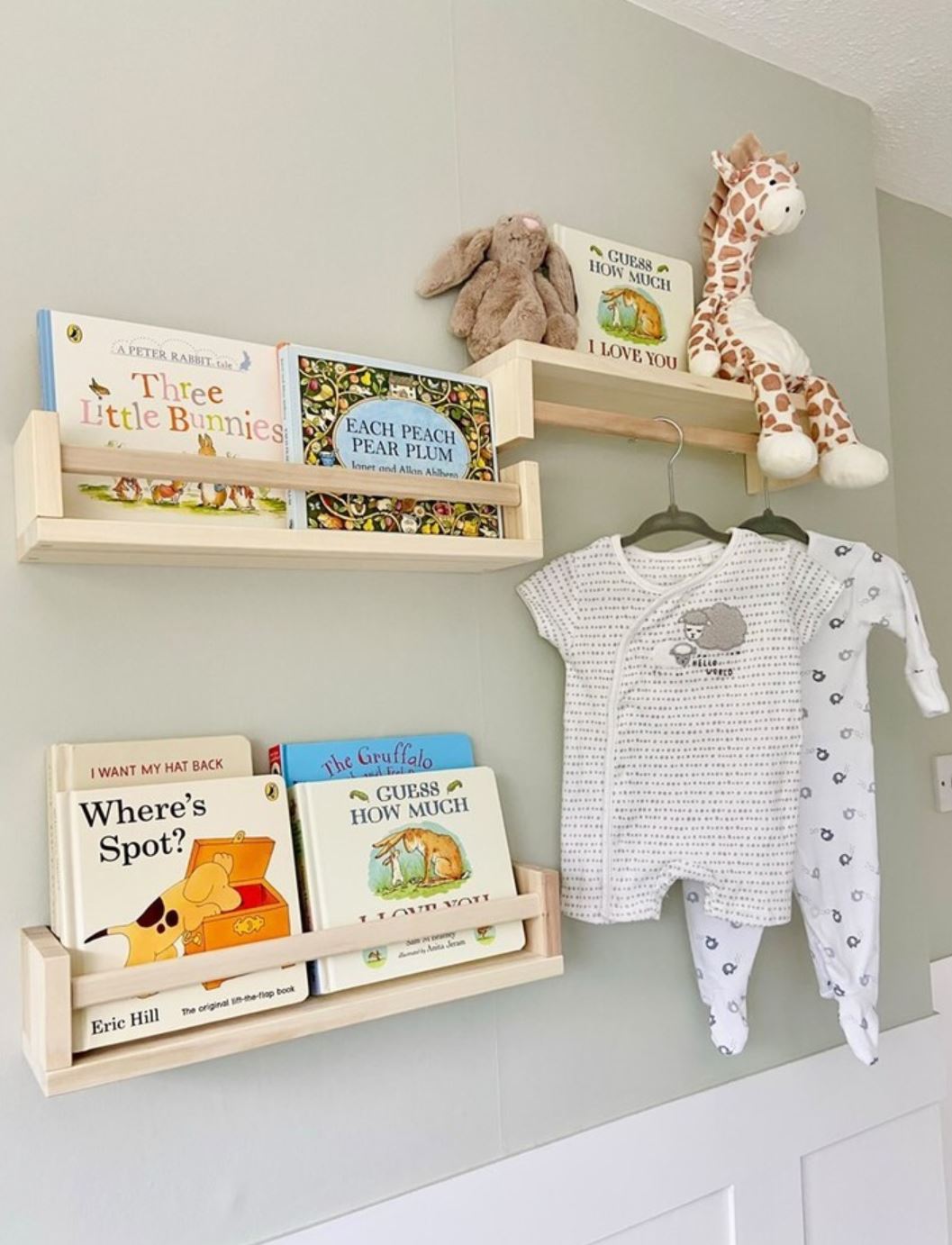 Custom Command Center
Creating your own custom command center for staying organized? Check out this command center from megan.watt. Here, the IKEA Spice Racks have been stained a deeper color and provide essential organization on a command center wall.
Linen Closet Storage
Try hanging spice racks on the back of a linen closet door to gain storage in tight living quarters. Here's a Linen Closet Spice Rack Hack from Hello Central Avenue where the BEKVÄM racks have been painted white to match the door. They work great to organize small goods.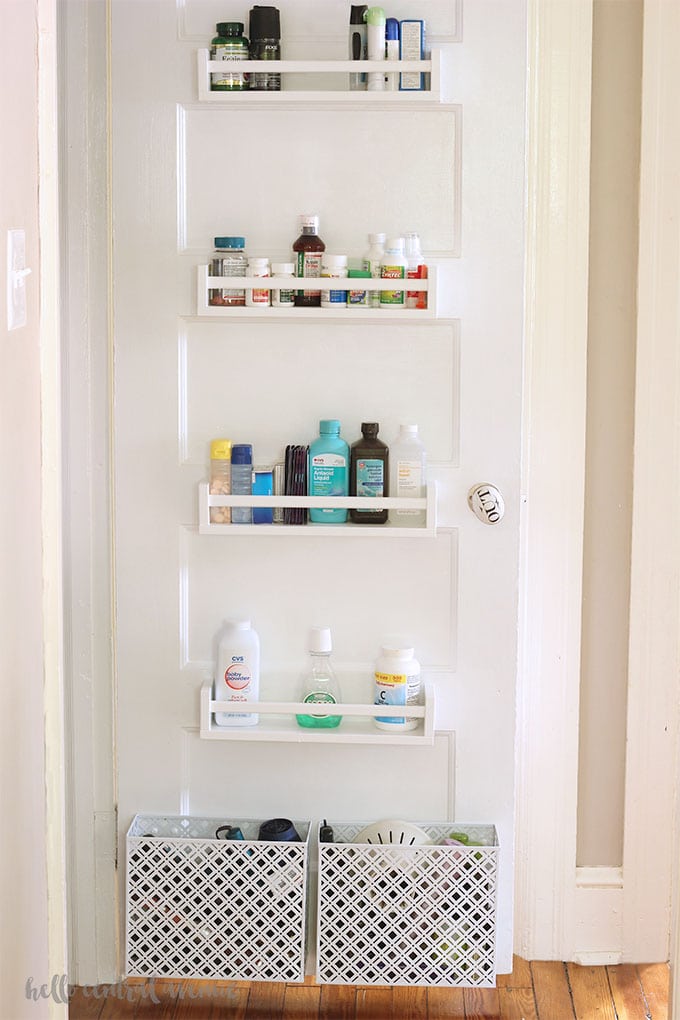 Organized Desk & Workspace
Whether you need an at-home workspace for your job or you are setting up a homework nook for a child, this complete workspace setup from StephBond.com is brilliant. The use of a peg board and simple spice racks (turned office organizers) make it a practical at-home office.
Plus, it's easy to add a pop of color when you paint your spice racks!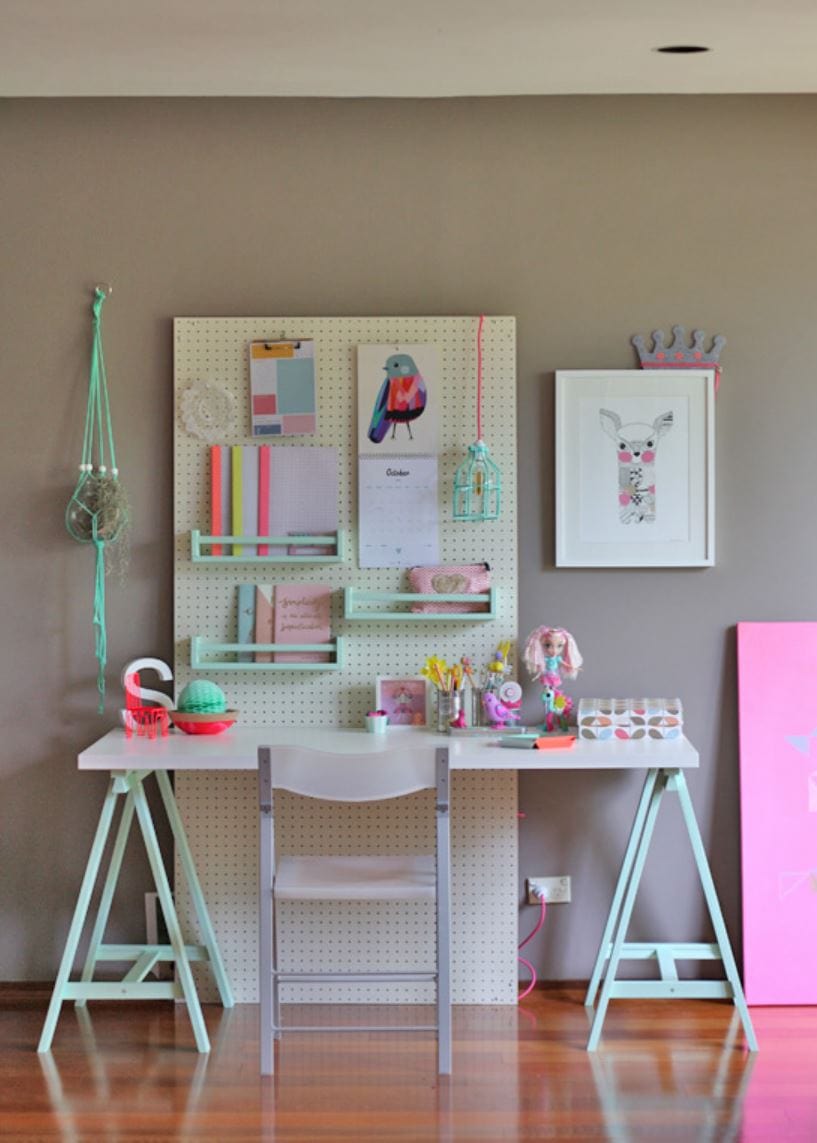 Corner Bookselves
The bookshelf hack has many adopters and these IKEA Spice Rack Bookshelves from The Turquoise Home are right at home tucked into the corner of a cute girl's room.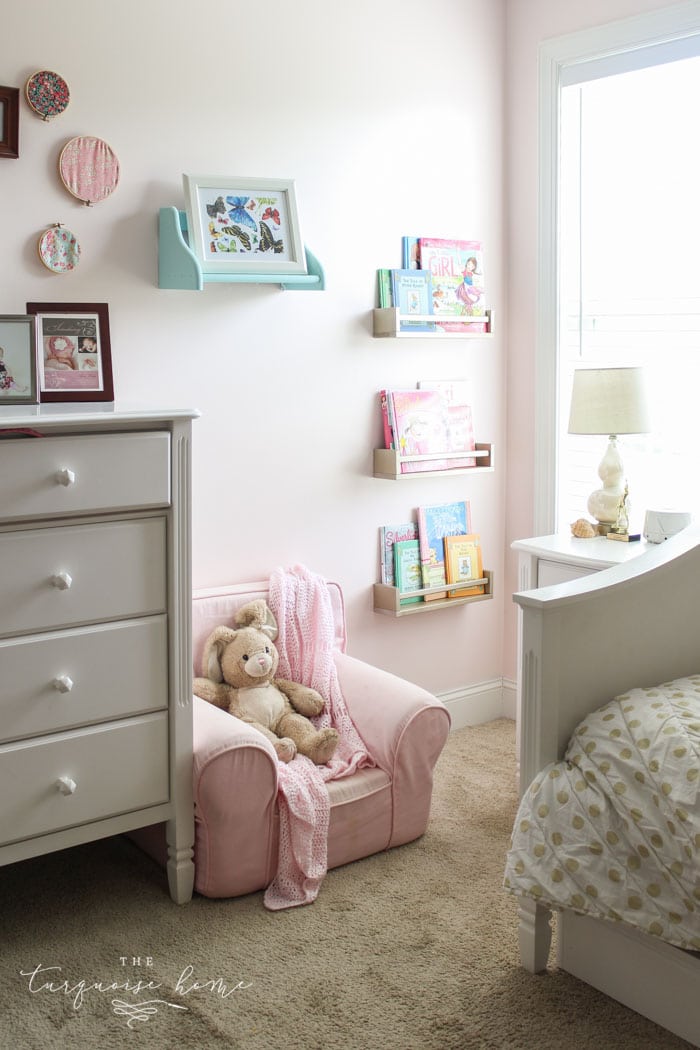 Feature Wall
Here's another way to use the shelves in a bedroom. Emma from The Halcyon Years used the shelves for small bookshelf accents on a feature wall in her Scandi-Inspired Pink Girls Room.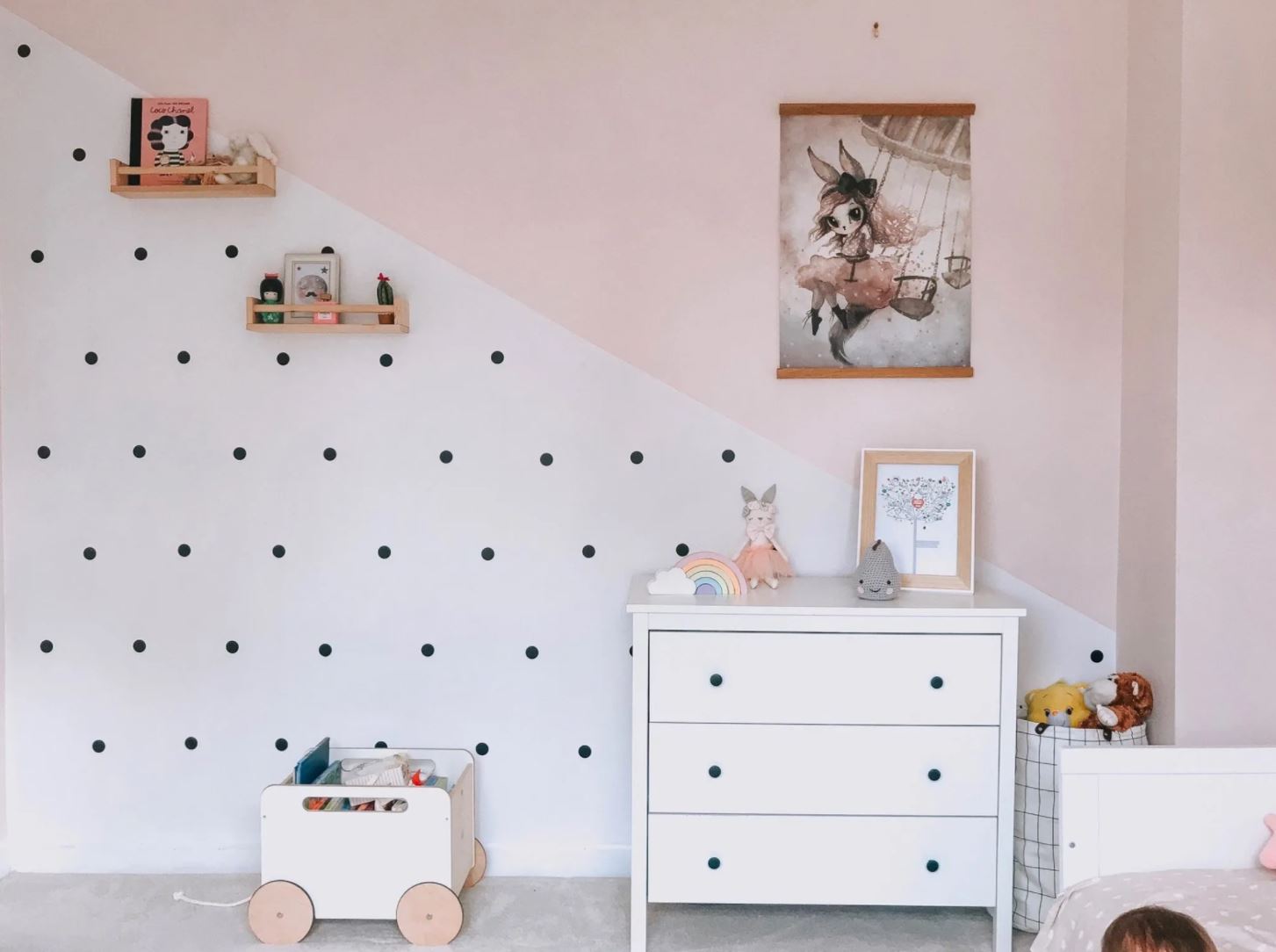 DIY Nail Polish Holder
I love this idea for using the spice racks to make your own DIY Nail Polish Rack like these examples from This Mom's Gonna Snap. It's easy to customize with your favorite paint color and it's almost like the shelves were made for nail polish!
Craft Supply Storage
If you love to craft, you likely are familiar with the need to wrangle all kinds of craft supplies. Keep your craft space organized by utilizing IKEA spice racks for craft supply storage like this example from Personally Andrea.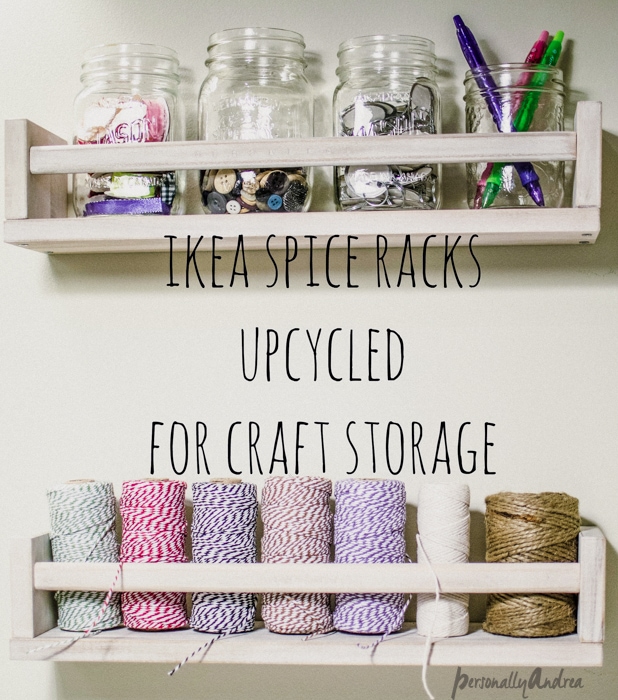 Desk Organizers
Organizing an office space? Hang a few of the spice racks as desk organizers like these from Personally Andrea nearby where you work for an easy way to corral your supplies.
More Nursery Storage Ideas
There's really no shortage of ways to style your IKEA spice rack shelves and this Nursery Storage inspiration from plants_planes_and_pressups provides some sweet ideas for using them in your baby's room.
Pair the shelves with some pretty wall hangings, sweet stuffed animals, and favorite books for a colorful display that is practical too.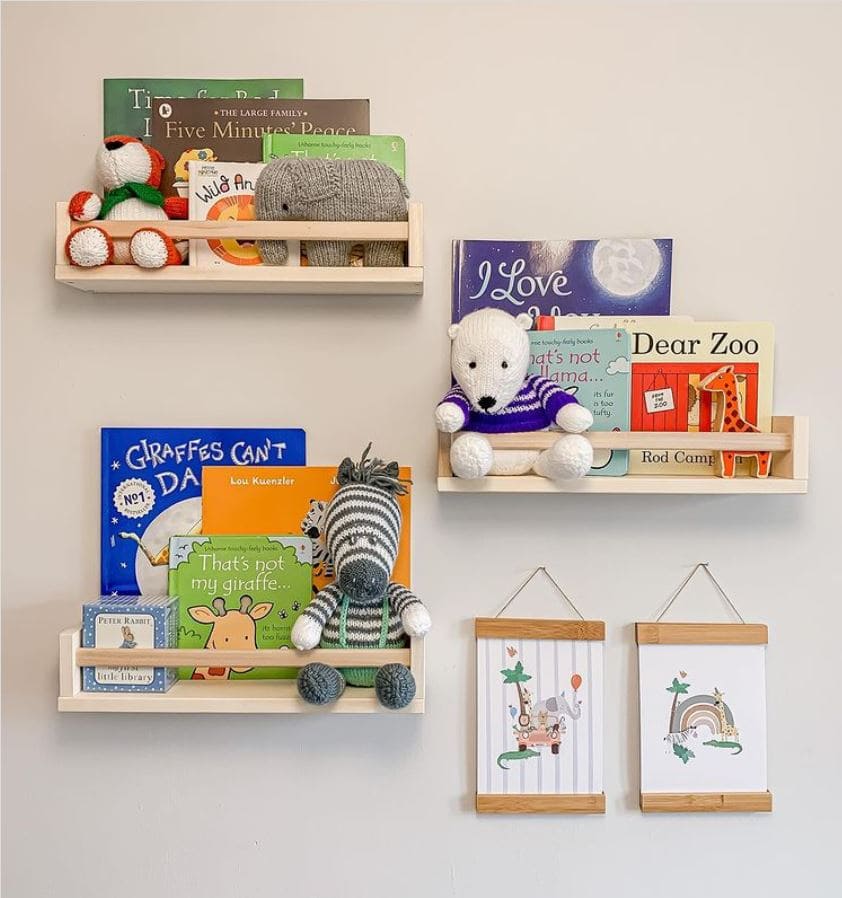 More Great IKEA Spice Rack Ideas & Hacks to Try:
Alternatives to the Bekvam Spice Rack
Maybe you don't have an IKEA nearby and while you've eagerly absorbed these ideas for hacking the inexpensive spice racks, it just doesn't make sense to travel hours to a store for $5 storage racks.
Enter, these alternatives:

Thanks for Reading!
I hope you enjoyed this roundup of ideas for your IKEA spice racks! With how afforable these pieces are, it's tempting to install a set in every corner of your home. And really, why not? They can be painted and customized any way you like and used to hold a variety of household goods.
Hide them behind a door for an out-of-sight storage solution or paint them bright colors and make them the star of the show in a kids room or another space in your home. There are so many options, I'd love to hear how you use them!
Thanks for reading! ~Ellen