Favorite White Farmhouse Cribs in 2021
Planning a nursery? Find the perfect crib for baby's nursery with this list of favorite white farmhouse cribs! Plus, tips on how to choose your crib.
Please note that this post contains affiliate links which allow me to earn a small commission when a purchase is made at no additional cost to you. Read more here.
The Crib That I Own
First, let's chat about the crib from this list that I own myself. I wanted a crib that had a "farmhouse style" feel, but was also a classic choice. Jenny Lind style cribs are wonderful if you love vintage, farmhouse, or cottage style home décor.
I wanted to keep our crib purchase under $200, so I was excited to discover a Jenny Lind crib at a lower price point (as I'd already discovered the pricier models at high-end stores!).

This beautiful DaVinci Jenny Lind Crib in white is sturdy, rated for up to 50 lbs, able to convert to a toddler bed, GREENGUARD Gold Certified (more on that in a minute!), and available in additional colors.
Two-plus years later, the crib has held up well and I love the statement it makes in our little one's nursery.
Tips for Choosing a Crib
Choosing a crib seems pretty straightforward, but I found that (like all baby-related purchases) it took me forever to decide. Here's a few tips to help you choose a crib more quickly.
Choose a color and style.
Note your budget and stick to it.
Choose a crib that is GREENGUARD Gold Certified – more on that below!
Check weight limits (these are often 30lbs or 50lbs and I suggest going with the higher limit)
Decide if you want a standard crib or a 3-in-1 or 4-in-1 crib. These models allow the crib to transition for an older child (usually into a toddler bed, daybed, and full-size bed).
If you plan to take advantage of a transitional crib as noted above, check the cost of the conversion kits sold by the manufacturer.
After selecting a few cribs, dive into the reviews. Know that every.single.crib will have some negative reviews, so try to take things with a grain of salt, but steer clear of cribs with a definitive negative track record.
As you read reviews take note about items like: ease of assembly, customer service, and longevity of the crib.
Alright, now let's chat briefly about what the GREENGUARD Gold Certification means.
What is the GREENGUARD Gold Certification and Should My Crib Have It?
Did you know that items like new furniture and mattresses can emit VOCs? Many products in our home can contribute to poor air quality and exposure to chemicals.
The GREENGUARD Gold Certification is a certification that attests to a product being thoroughly tested for VOC emissions and found at low levels that are safer for indoor areas. It's a level of certification even higher than the "GREENGUARD Certification" which you may have noticed on other purchases.
This article from UL (the organization that certifies products with the GREENGUARD Gold certification) notes that while the GREENGUARD certification specifies that the product must emit low levels of VOCs, the GREENGUARD Gold certification (designed specifically to protect children) is even more stringent and requires even lower levels of VOCs, particularly formaldehyde emissions.
You can learn more about GREENGUARD Gold Certification and how products are tested with UL's article.
I honestly can't think of a crib model I came across that didn't have this certification, but in case you do, I very highly suggest choosing a crib with the certification.
A Closer Look at 4-in-1 Convertible Cribs
You are likely familiar with cribs that convert (usually with the purchase of an additional conversion kit) to toddler beds. This can be a handy way to save a little money as the conversion kits are less expensive than purchasing a new toddler bed system.

However, before I started shopping for cribs myself, I didn't realize how many models are 4-in-1 convertible cribs. These cribs even allow you to use the crib as a full-size bed as your child grows. Here's what you generally get with a 4-in-1 crib:
crib
toddler bed
daybed style (full size)
full size bed
However, the conversions kits for these different uses are sold separately, so if you are hoping to save some money on your crib system, do evaluate the entire cost of the crib + the conversion packages if that is something you plan to take advantage of.
Favorite White Farmhouse Cribs
The "farmhouse" home décor style is a pretty broad distinction at this point. I included cribs here that ought to work well with some of the hallmarks of farmhouse style (like a rustic, vintage, handcrafted feel).
These cribs will flow nicely with accents often seen in farmhouse style rooms like imitation-shiplap paneling, oil-rubbed bronze fixtures, thrifted furniture, and natural woods. Some cribs here are a little more on the fancy side, others a little more on the rustic side.
Use the arrows to scroll through each individual farmhouse style crib and click any link or image to learn more about a crib you like. Enjoy shopping for your sweet new baby-to-come!
DaVinci Jenny Lind 3-in-1 Convertible Crib

Storkcraft Forrest 4-in-1 Crib with Drawer


Blythe 3-in-1 Convertible Crib

DaVinci Aspen 4-in-1 Convertible Crib

Buckland 4-in-1 Convertible Crib

Carter's By DaVinci Morgan 4-in-1 Convertible Crib

Graco Benton 4-in-1 Convertible Crib

Larkin Camelback 4-in-1 Convertible Crib

Larkin 4-in-1 Convertible Crib

Fisher-Price Glendale 4-in-1 Convertible Crib, Frost White

DaVinci Chloe Regency 4-In-1 Convertible Crib


Blythe 3-In-1 Upholstered Convertible Crib

DaVinci Charlie 4-in-1 Convertible Crib


Thanks for stopping by and reading this roundup of white farmhouse cribs. If you have any questions, please feel free to leave a comment below!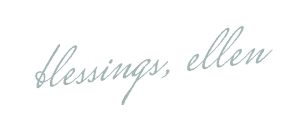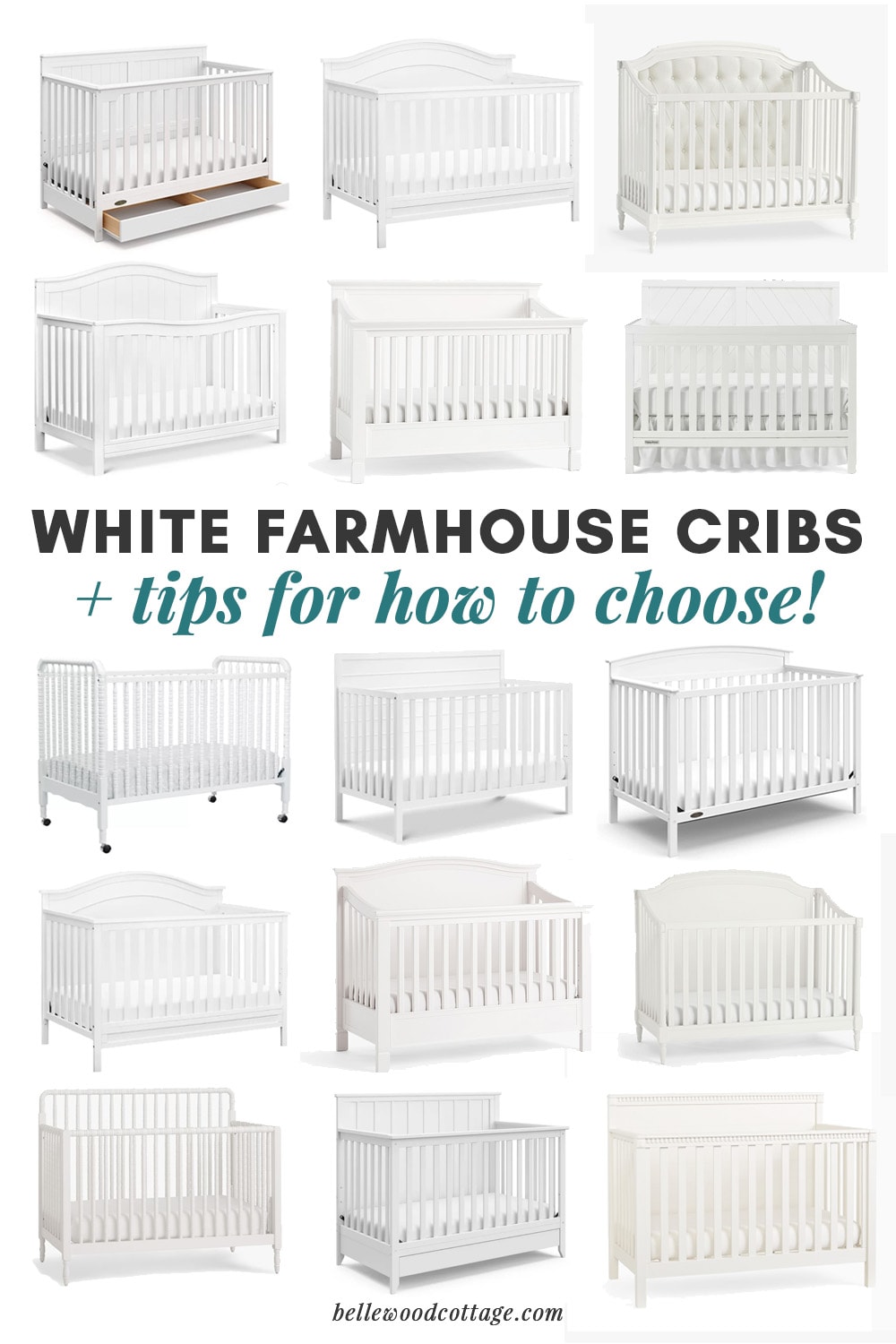 More Baby Ideas from Bellewood Cottage