Scrunchies in a Mason Jar – Handmade Gift Idea
Looking for handmade gift ideas? This mason jar scrunchie gift idea is created with a stack of colorful handmade scrunchies layered inside a pint-size mason jar. You could also do this with store-bought scrunchies too!
Please note that this post contains affiliate links which allow me to earn a small commission when a purchase is made at no additional cost to you. Read more here.
If you've been following along recently, you know I've been making more than a few scrunchies. Scrunchies are popular once again and they are a great beginner sewing project. Plus, they don't take much time to make, so you can have several completed in around an hour.
Displaying scrunchies stacked up in a simple glass mason jar is a cute way to gift a set of new handmade scrunchies. Or a pretty storage idea if you like.
How Do I Sew Scrunchies?
All that's required to sew a scrunchie is a long rectangle of fabric, a length of ¼" elastic, and some basic sewing supplies. While I use a machine to sew my scrunchies, you can also hand-sew them easily.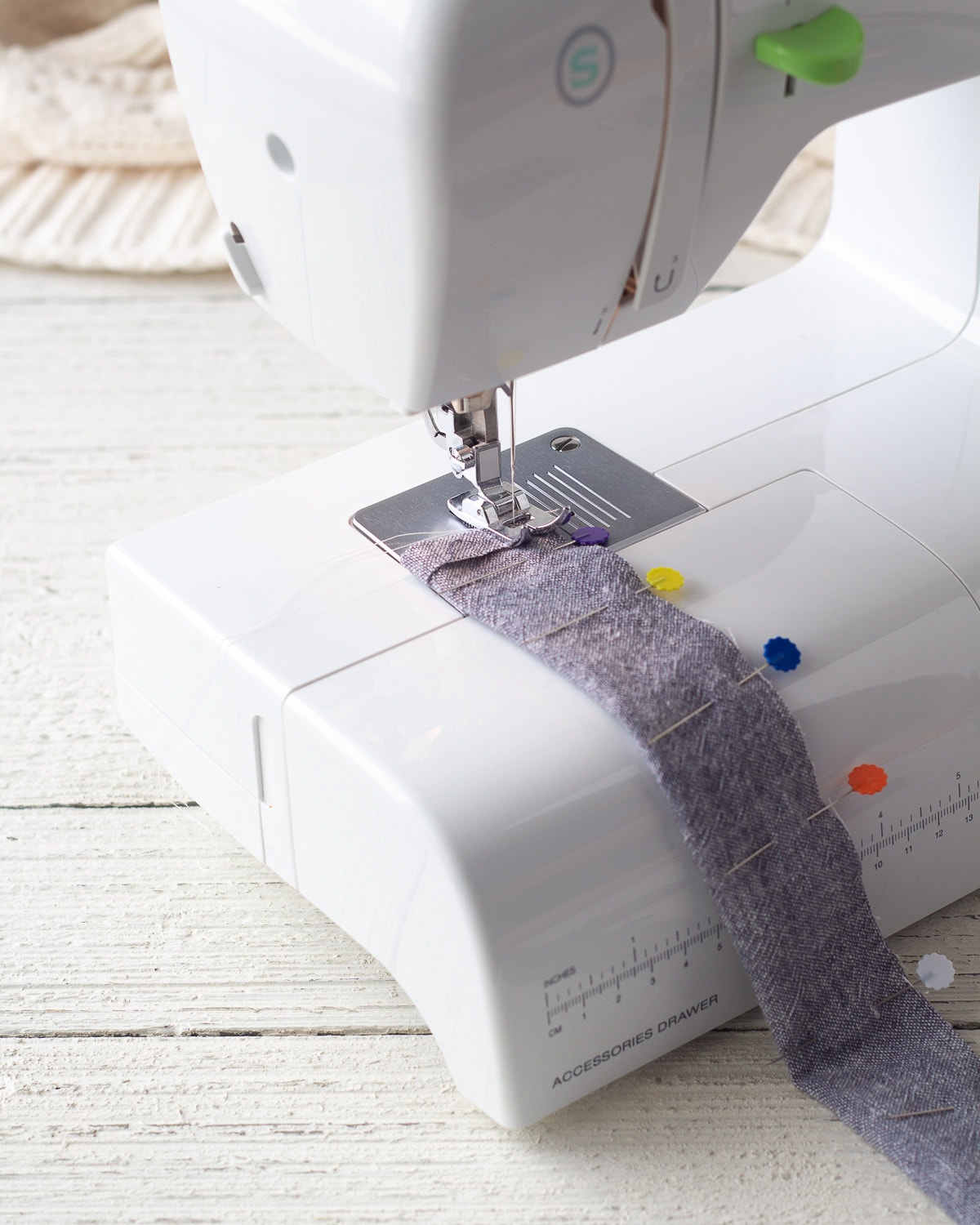 In my basic scrunchie sewing tutorial I show you ( with printable instructions + a video) how to make scrunchies with neat seams. I also show you an extra quick way to finish the final seam if you are pressed for time.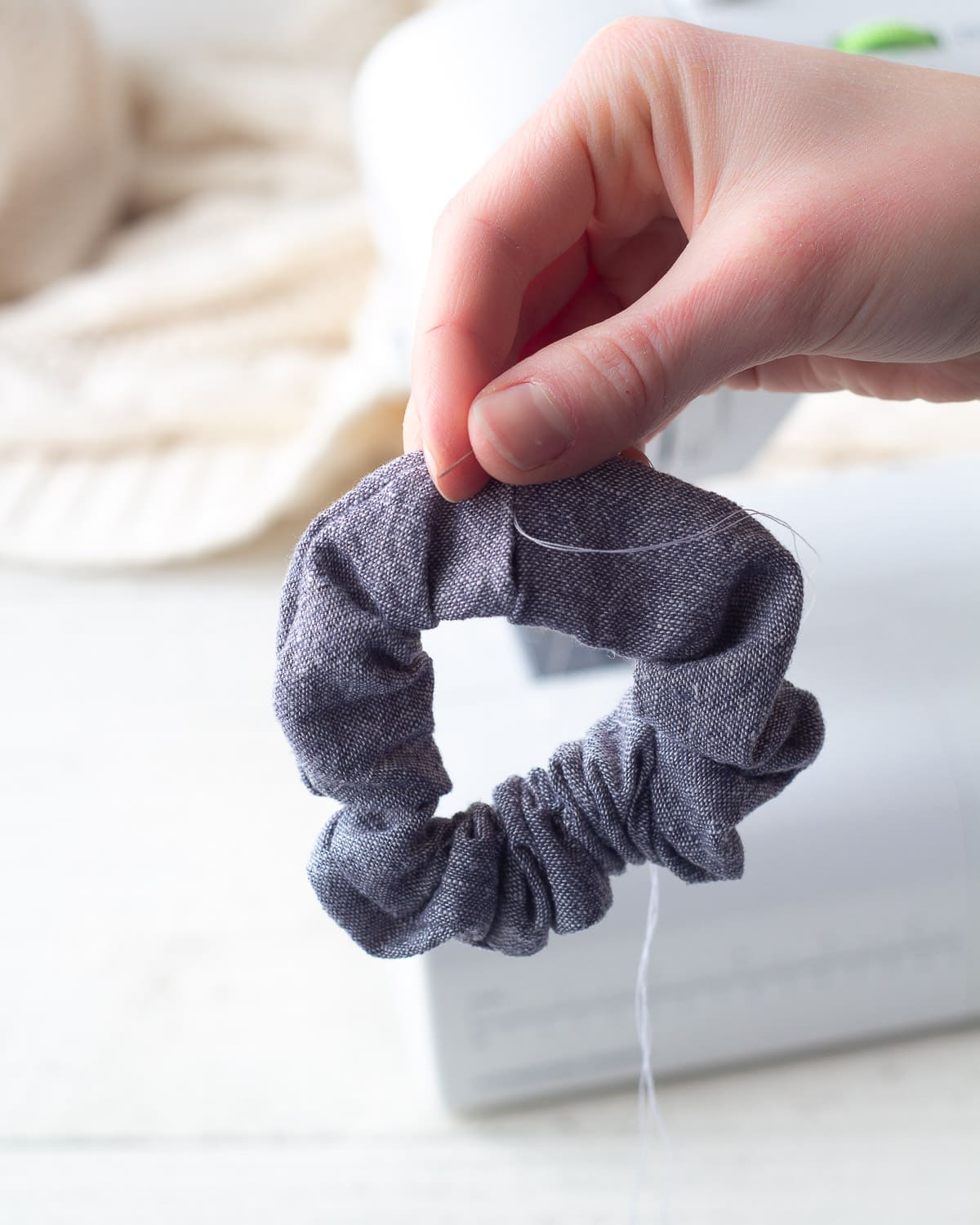 My lace-trimmed scrunchie tutorial levels up a bit and adds a lace detail to the scrunchie. I found that layering these two varieties inside a mason jar made for a cute look.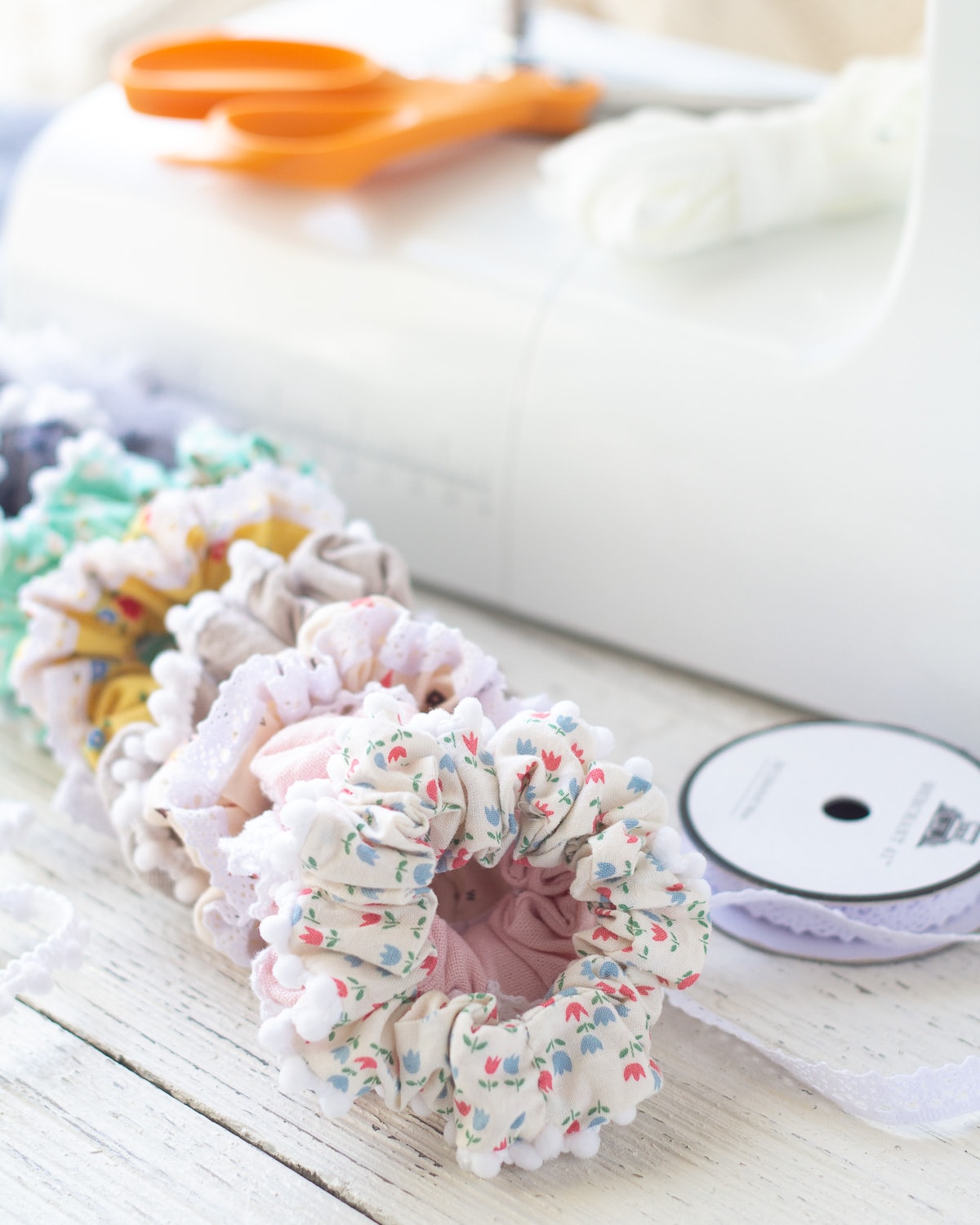 If you are new to sewing, start with the basic scrunchie tutorial and practice sewing one or two to get the hang of it and then go ahead and give the lace-trimmed scrunchies a try.
How Many Scrunchies Do I Need to Fill a Mason Jar?
Using my scrunchie tutorials, which make medium-sized scrunchies (about 3.5″ diameter), I was able to fit 5-7 scrunchies per pint-size mason jar. This is a good number to shoot for if you are gifting a jar of handmade scrunchies.
If you are using store-bought scrunchies, select some with a little volume. I purchased a set the other day (on deep clearance, couldn't resist!) that were super tiny and it would have taken about a dozen to fill a jar.
What Else Do I Need?
For supplies, all you need is a mason jar in the pint size, handmade scrunchies, some extra ribbon or lace, and a gift tag for tying around the top. I may eventually make some simple printable labels for this project, so let me know if that's of interest, otherwise you can just add a simple note like, "Handmade Scrunchies for You!" on the gift tag.
Step by Step Instructions
Open the mason jar and layer the scrunchies in one by one. If it's a little hard to get the first one or two in, use the handle of a wooden spoon to push the scrunchie flat inside the jar.
The scrunchies look best if they are arranged (mostly) flat and layered—versus randomly stuffed in. It also looks pretty if you can arrange your colors from dark to light (or in another manner that makes sense with the scrunchies you've sewn) and add them into the jar that way.
After adding in scrunchies to fill the jar (about 5-7), replace the lid.
Tie several inches of lace, ribbon, or twine around the jar (I like to use enough to wrap it at least twice) and add a gift tag.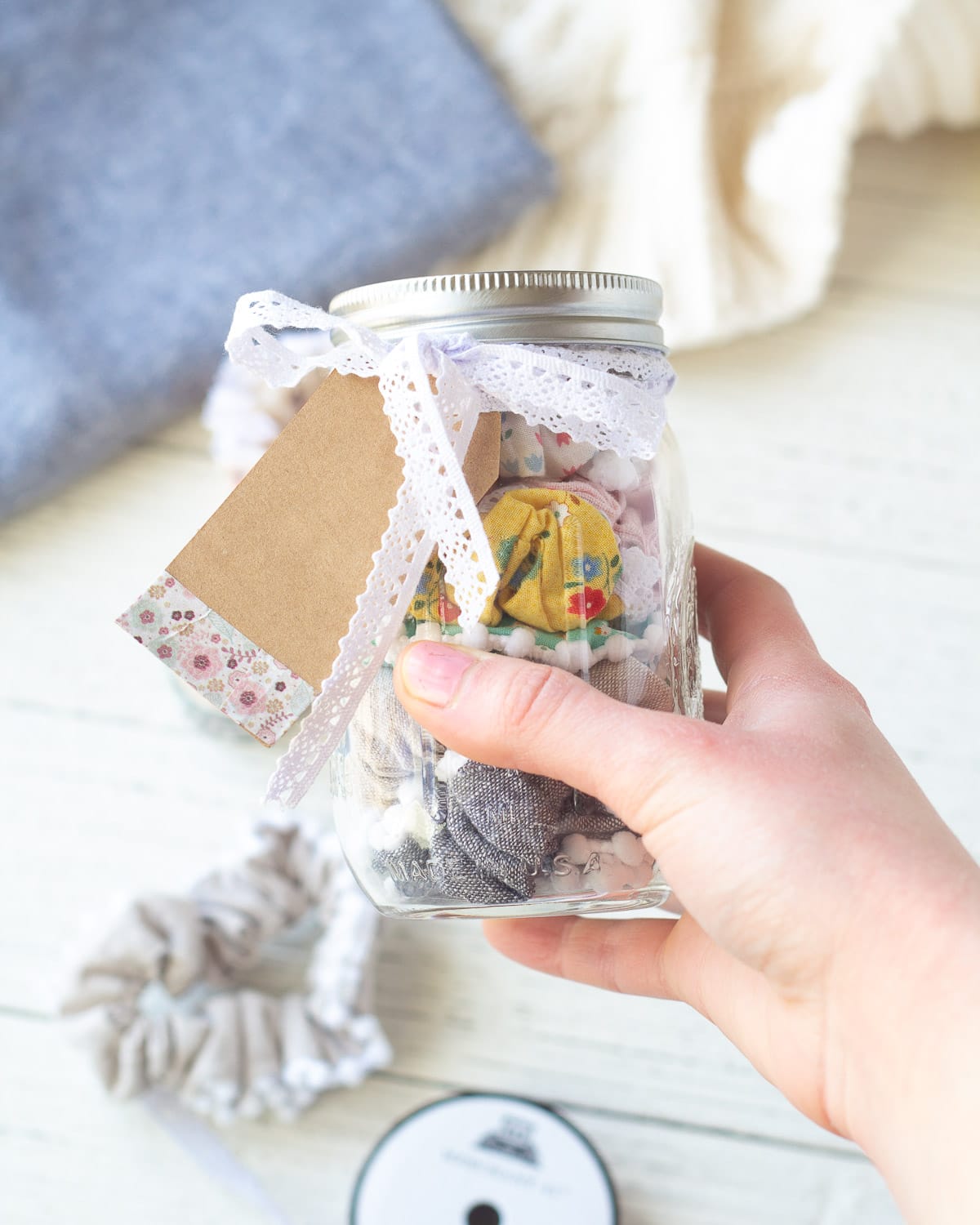 If you want to add a little something extra to the mason jar, they also look really cute with spray painted lids. You could go for a metallic or even something glittery for a real pop of style.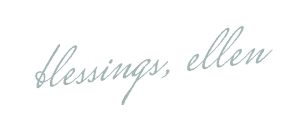 More Handmade Gift Ideas