Unique Gift Ideas for Crafters and Creatives
Shopping for your favorite creative person? From art supplies to handcrafts, kitchen gear to craft kits, I've got you covered. You'll be able to find just the right gift on my list of unique gift ideas for crafters and creatives in your life!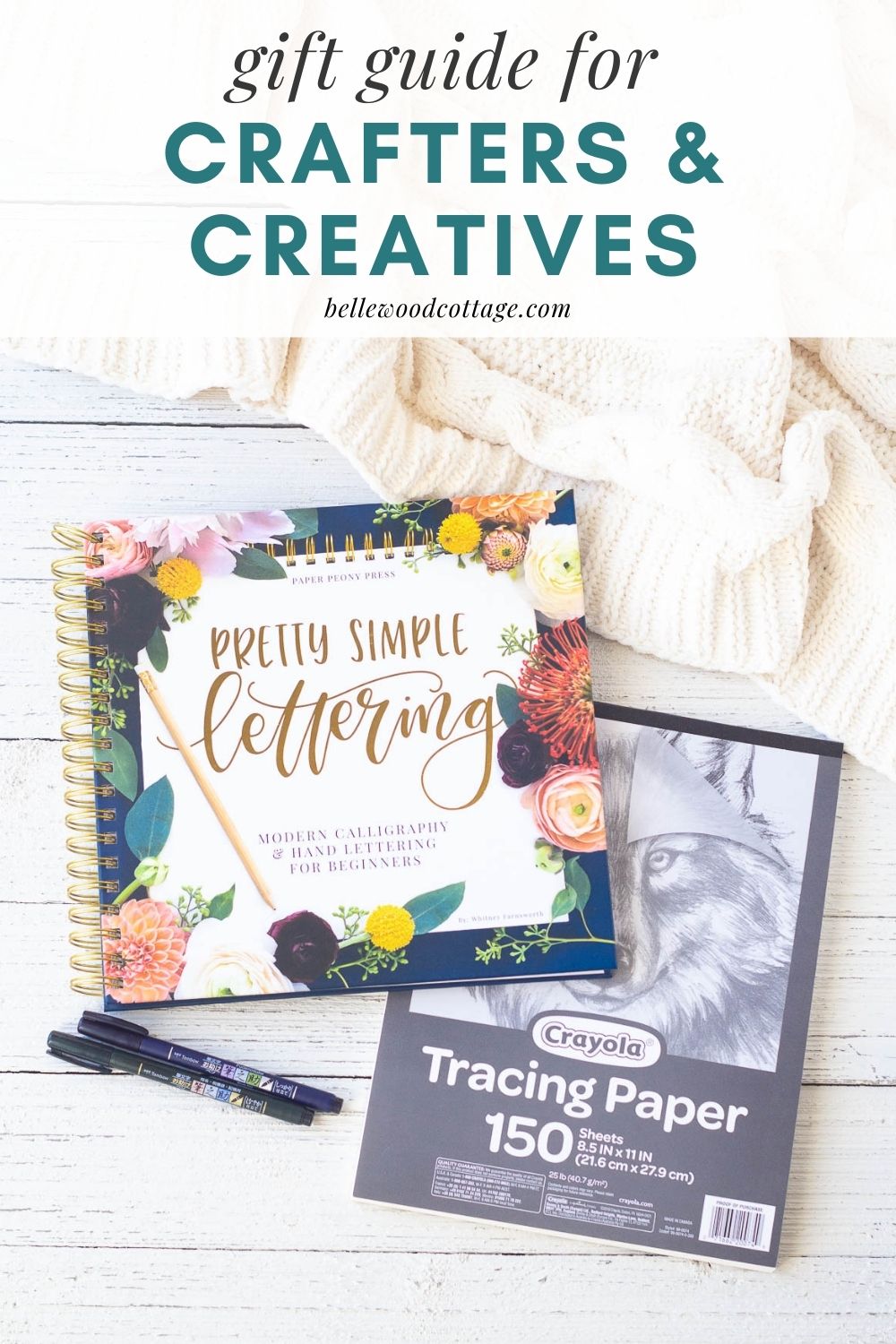 Please note that this post contains affiliate links which allow me to earn a small commission when a purchase is made at no additional cost to you. Read more here.
Looking for the perfect gift for the creative person on your gift list? This list is curated with plenty of gift ideas–you might not be able to resist picking up a few for yourself too!
Unique Gift Ideas for Crafters
In addition to some fun items that I think any crafter would appreciate, I've included a lot of crafting kits in this list. Kits for learning knitting, crochet, embroidery, needle felting, and more.
Purchasing a kit makes a great gift because kits don't require much guesswork on your end–and your favorite crafter can start on their new skill right away. No waiting for a trip to the craft store to purchase necessary supplies.
I found the adorable little needle felting kit above on Etsy. Teresa at Bear Creek Felting also has kits for a dragon, hippo, penguin, and more.
I've also included notes about items I personally own (or similar) to help you decide. There's also a wide range of prices for any budget. Have fun shopping!
Shopping for a new knitter? I have a list with ideas just for you! Check out my Gift Guide for New Knitters (with price guide) right here.
Sewing Machine

It's no secret that sewing has had a major moment lately and if the crafter you have in mind does not yet own a machine, chances are they would love the chance to sew with one. Machine sewing is a game-changer. With a machine, you can sew anything quickly–from scrunchies to baby blankets, bags to burp cloths, and more.
I linked a few basic machines here and you really don't need to spend a lot to start. My own Singer sewing machine cost about $100 and has been running well for 5+ years now.
Kilner Small Manual Butter Churner

I came across this manual butter churner when I was researching Kilner Jars for my GBBO Gift Guide. I immediately knew I HAD to share this. All it requires is simply adding whipping cream and turning the handle. And, it's adorable.
Vanilla Making Kit

Making your vanilla extract is simple and delicious!
Needle Felting Kit
Crafters always love the chance to learn a new hobby and needle felting is a particularly charming one. There are so many cute little animal needle felting kits on Etsy that I probably need to make a complete post of them. This Succulent Kit is also a favorite.

Needle Felting Embroidery Hoop Kit
Also, check out these sweet wall hangings created with needle felting and embroidery hoops! These kits would be such a great intro to needle felting.

Washi Tape from Etsy or Amazon
Washi tape makes a great gift idea or stocking stuffer idea for crafters because it can be used in so many ways. Crafters can use washi tape to wrap gifts, make ornaments, decorate a picture frame, design cards, and so much more.

Here's more washi tape from Amazon, including my favorite sets.
Hand-Lettering Book and Pens
I decided it's finally time to learn some hand-lettering myself and I purchased this wonderful book off of Amazon. It's excellent for a beginner because it includes plenty of foundational material (versus just providing projects to copy).
It also includes different alphabets to try and projects at the end to hone your skills. For a complete gift, add in some tracing paper and brush pens so your crafter can start right away.

I also recently bought this set of colored pens off of Amazon and was pleasantly surprised by the quality. They have been really fun to use and would be great for anyone who enjoys bullet journaling, card-making, etc.
Learn to Knit Kits
If your crafter is eager to learn how to knit, a kit is a great gift idea. You don't have to go through the trouble of trying to figure out which needles ought to be paired with a particular yarn or pattern. It's all ready for you!
I suggest kits from Etsy or Knit Picks kits which can be purchased on their website or from Amazon (though the Amazon selection is smaller). These are complete kits with high-quality yarn (I purchase lots of yarn from Knit Picks!). I also shared a list of great gift ideas for beginning knitters here.

Embossed Rolling Pins
Another fun kitchen tool, an embossed rolling pin is a great gift idea for someone who loves baking!

Embroidery Kits
Embroidery, like sewing, is all the rage right now. And for good reason! This relaxing hobby produces beautiful art, and kits like these make it easy. Don't miss the transparent wall hangings. So beautiful!

String Art Kits
A relaxing craft, these string art kits could be a fun gift idea for crafters!

Crochet Kits
Like knitting kits, crochet kits are a great way to dive into a new hobby. I always double check what the kit includes (needles, yarn, pattern, etc.) before purchasing. Dishcloth crochet kits are an excellent starting point.

Soap Making Kits
Oo, soap making! This hobby has interested me since I was a teenager and I still have yet to give it a go. These kits are all receiving great reviews and look to be a good way to get started.

Leather Journal
These journals have been previously recommended by Marian at Miss Mustard Seed and I love seeing the artwork she fills them with. As a crafter/creative myself, I can tell you that there are never enough notebooks! Beautiful journals for sketching, note-taking, and of course, journaling are always appreciated.

Etsy GiftCard
If you got to the end of this list and are still not quite sure what the crafter in your life would like, well, that's where giftcards come in. Etsy is filled with beautiful patterns, kits, art supplies, and so much more that crafters enjoy. An Etsy giftcard is always a solid solution.

I hope you enjoyed this list of gift ideas for crafters and I'd love to hear what you chose in the comments (after you have given the gift of course!). Thanks for stopping by today!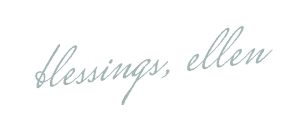 More Ideas from Bellewood Cottage