Stylish Backpack Diaper Bags That Will Fit All Your Stuff
These stylish backpack diaper bags will hold plenty of baby gear and bonus–many of them don't even look like diaper bags!
Please note that this post contains affiliate links which allow me to earn a small commission when a purchase is made at no additional cost to you. Read more here.
What's So Great About a Backpack Diaper Bag?
If you stumbled upon this post you are probably already convinced of the virtues of a backpack diaper bag. Backpack diaper bag styles are hands-free, provide even weight-distribution, and often hold more gear than other styles. Plus, if you aren't accustomed to carrying a large bag, it can be easier to get used to a backpack style, especially with a heavy infant seat in tow.
Backpack styles are roomy, comfortable, and available at a variety of price points. This list of stylish backpack diaper bags contains some of my favorite bags!
Consider a Convertible Diaper Bag
If you aren't totally sold on the idea of a backpack-style diaper bag, no worries! Try a convertible bag like these from Lily Jade. The bags can be carried on the arm, as a cross-body shoulder bag, or as a backpack depending on how you arrange the strap. This feature sold me on purchasing a Lily Jade!
Note: You can read my full review of the Lily Jade Elizabeth bag over here.
What Are the Largest Stylish Backpack Diaper Bags?
I purposefully included generously-sized bags here, but everyone has a different amount to pack! If you are looking for a bag that can accommodate lots of baby gear or daily necessities, I would suggest taking a closer look at the Lily Jade Anna (Large), the Lily Jade Meggan, and the inexpensive Land diaper bag.
I had my Land bag when my baby was born and I loved how I always had extra space in the bag. Plus, though it's not as glamourous as a leather bag, it is much more lightweight!
Which Bags Do I Own?
I own the Lily Jade Elizabeth Diaper Bag (my review is here) and the basic Land diaper bag from Amazon. I included the Land diaper bag near the end of the list (it's a great bag!) and I opted to include the Lily Jade Anna and Meggan on this list as they are larger than the Elizabeth and I had trouble comfortably fitting everything I needed in my Elizabeth bag when my little one was under a year.
Stylish Backpack Diaper Bags That Will Fit All Your Stuff
My favorite thing about these diaper bags is that in addition to having plenty of room for baby gear, most of them will transition easily to post-diaper bag life.

A full grain leather backpack with plenty of storage in the interior and exterior pockets. You can fit bottles, a laptop, and plenty of baby gear. The bag's interior is divided in half so that you can easily separate out baby gear from work gear. It can also be carried as a cross-body bag. See how it's packed here.
Comes in several beautiful colors: camel, Old English, black nylon, and blush. I own the Lily Jade Elizabeth (review here), but opted to include the Anna and Meggan bags in this post as they are larger bags.

I love the style of the Lily Jade diaper bags and this extra-large backpack diaper bag is gorgeous. The Meggan converts from backpack to messenger style if desired. The Meggan is one of the largest of the Lily Jade bags and it includes the amazing Lily Jade Diaper Bag organizer. The pocketed organizer does add some extra weight, but it is a game-changer for easily finding all those baby items quickly. See it in action here.
Colors: Camel, brandy, Old English, black, Magnolia green, and Old English Indigo.
Note: You can also buy the Lily Jade diaper bag organizer and vegan leather changing pad separately.

If you love the Lily Jade bags, but wish there was a lower-priced option, the Caroline is a great choice. This vegan-leather backpack converts from backpack to tote to messenger-style as needed and is a super stylish backpack diaper bag. Colors include camel, black, navy, blush, and stone (plus different hardware options). Note that the Caroline does not include a changing pad or organizer.

The Fawn Design backpack seems to be an Instagram staple and the large size and roomy design likely account for some of that popularity! This backpack diaper bag is made from vegan leather and features 6 pockets on the interior and 6 pockets on the exterior. The bag can be converted from backpack to messenger. See the bag in action here. Comes in multiple colors (and some prints) such as: camel, blush, and moss.

This Freshly Picked Diaper bag is another multi-carry bag with options to carry as a backpack, crossbody, and shoulder bag. It comes with a changing pad and plenty of pockets!

This is another popular bag, but I actually haven't checked out this one in person and to me it looks like it might be a tad synthetic-looking? I will update if I get a chance to go take a look in real life! It does have four cute colors though (pink, camel, taupe, black), a changing mat, a large pocket for a laptop, and stroller straps.

In addition to my Lily Jade bag, I own this Land diaper bag and let me just say, it surpasses expectations! While the fabric and design is of course a bit more casual/utilitarian than some of the other bags in this list, the bag is still stylish. It's super roomy, well-organized with interior/exterior pockets, easy to carry, and crazy-affordable. It fits a ton, which is perfect for new moms or moms with multiple littles.
I have used mine for a couple of years already and it has yet to show any signs of wear. If you need a very budget-friendly diaper bag (or a secondary bag) this one is worth your time. Also comes in lots of colors including, black, pink, green, gray, and more.

This RUVALINO Diaper Bag Backpack is another Amazon pick. It's really similar to the Land bag above, but it contains a changing pad too which is nice! It has more pockets (the main bag area is separated into two compartments) and space for a laptop. A great budget-friendly diaper bag backpack.
I hope you found a bag that you loved on this list! Let me know in the comments which one is your fav!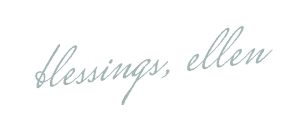 More from Bellewood Cottage