Really Cute Gender Neutral Baby Clothes
Didn't find out baby's gender? Not sure where to buy cute clothes? I'm here to help with a round up of the best REALLY cute gender neutral baby clothes. Come shop with me!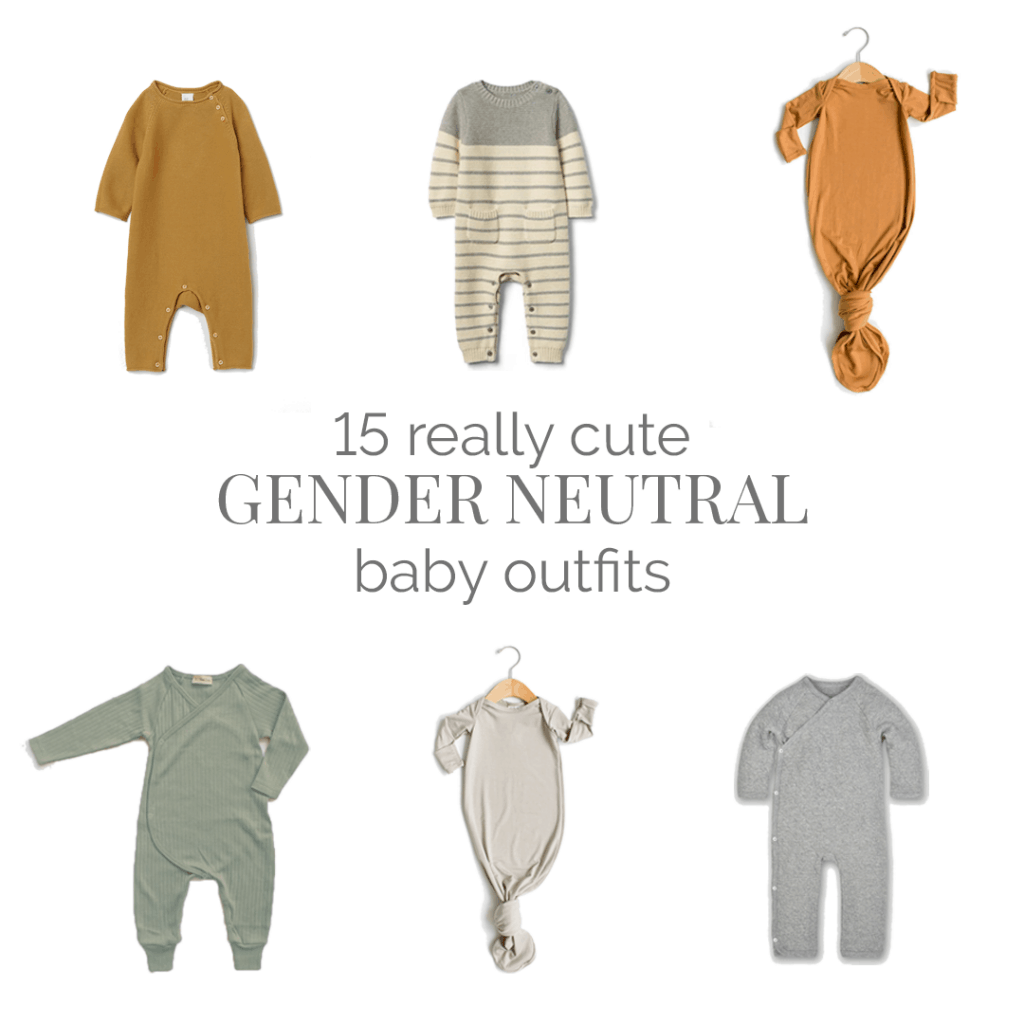 Please note that this post contains affiliate links which allow me to earn a small commission when a purchase is made at no additional cost to you. Read more here.
Whether you didn't find out gender for your own baby, are shopping for a friend, or are early on in pregnancy (but still wanna shop! I got you), you might have wondered where in the world to find cute (read: not ugly/boring) gender neutral baby clothes.
Well friends, I am here to help. This post is all about how to find the very best gender neutral baby clothes. Items you will be happy to use again for future kids, pass on to friends, or even save for heirlooms for your grown children.
I am about six months along in pregnancy and while this is my first baby, well, let's just say I've logged some serious hours of baby clothes shopping over the last few months.
What are the struggles of not finding out baby's gender?
As I've planned and shopped and shopped some more, I've realized that the main struggles with not finding out gender or being "team green" are (in my opinion):
impatient family/friends
impatient self, ha!
wanting to buy all the cute boy/girl things and having to restrain one's self because at least 50% of whatever you buy will indeed be rendered useless once said child arrives
ugly/BORING/limited gender neutral options
BUT.
All my not-finding-out friends, we can still buy cute baby things! In fact, I think there is actually a great argument for gender neutral pieces being perhaps even more appealing than run-of-the-mill girl/boys clothing. You don't have to buy all things green just because you aren't finding out!
How to Shop for Baby Without Knowing Gender
Set up a universal registry (like Amazon's Baby Registry) so you can import your favorite gender neutral clothing choices from a variety of retailers.
Choose your neutrals (gray, brown, camel, white, cream).
Add some pops of color (green, mint, blue, red, etc. etc.).
Leave room to supplement with gender-specific clothes after baby arrives.
Consider handmade items. Do you sew? Knit? Crochet? Hello, customized wardrobe!
Shop your favorite stores online using keywords like, "neutral", "newborn", "unisex", or "organics" to discover gender neutral options.
Check the baby boys section for easy neutrals that aren't sporting accent bows or lace trim.
Near your due date, purchase a few gender specific outfits for the baby and plan to have a relative or friend wash the appropriate garments and bring them to you for newborn photos etc.
The Best Stores to Buy Gender Neutral Baby Clothing
So where to find this stuff? I recommend starting your journey with places like:
You will also have success shopping small shops or brands that tend to do a lot of neutral stuff. Shops like Fin & Vince, L'oved Baby, and Honeybabe are good places to start. I find these shops/brands often have at least a few gender neutral color choices in all their styles.
While shopping, if browsing online, try searching "newborn", "firsts", "unisex", or "organics". These categories will often be full of choices in gender neutral colors (grays, whites, creams) and patterns. And don't overlook the possibility of dressing baby in bold solid colors like reds or navys (or even dark brown or black) too.
If browsing in store, head to the baby boys area or ask a store associate to point out where their neutral selections are.
For newborns, I really love the layette options that Solly offers. Two-piece pajamas on a fresh new baby? Can't even.
And these sleep gowns? Newborn photo outfit, check.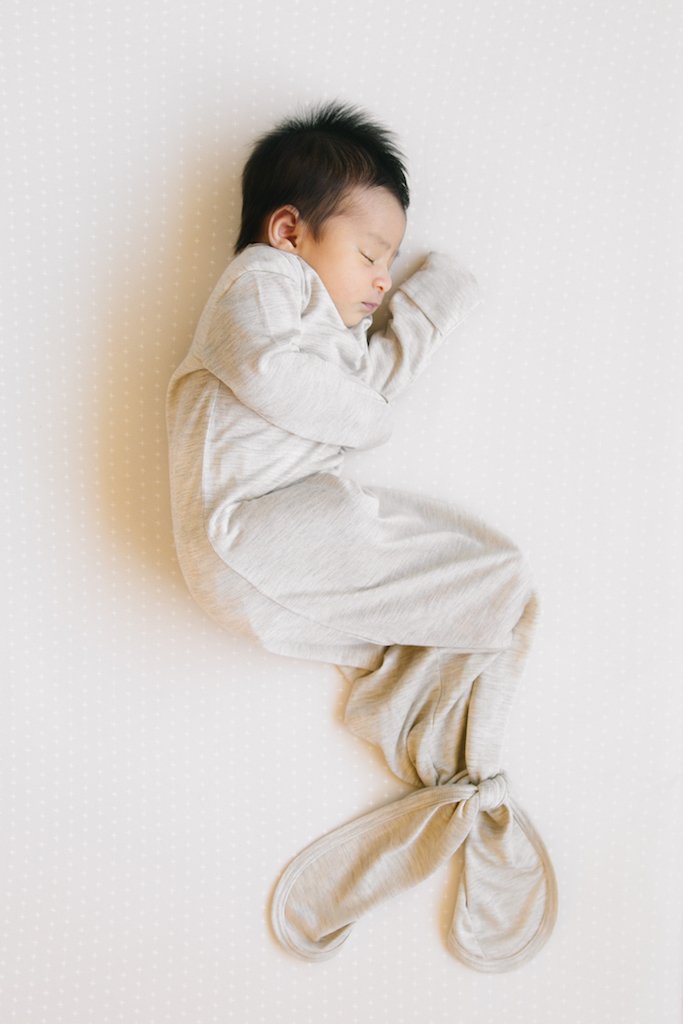 This green baby sleep gown is a favorite of mine–perfect for choosing neutral baby clothes!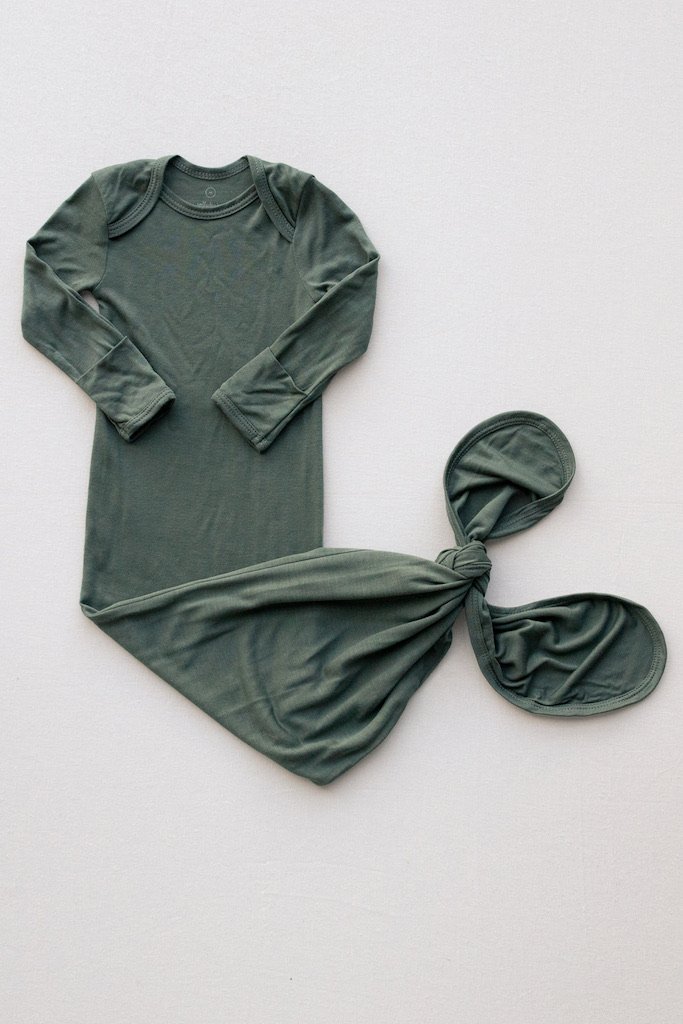 Really Cute Gender Neutral Baby Clothes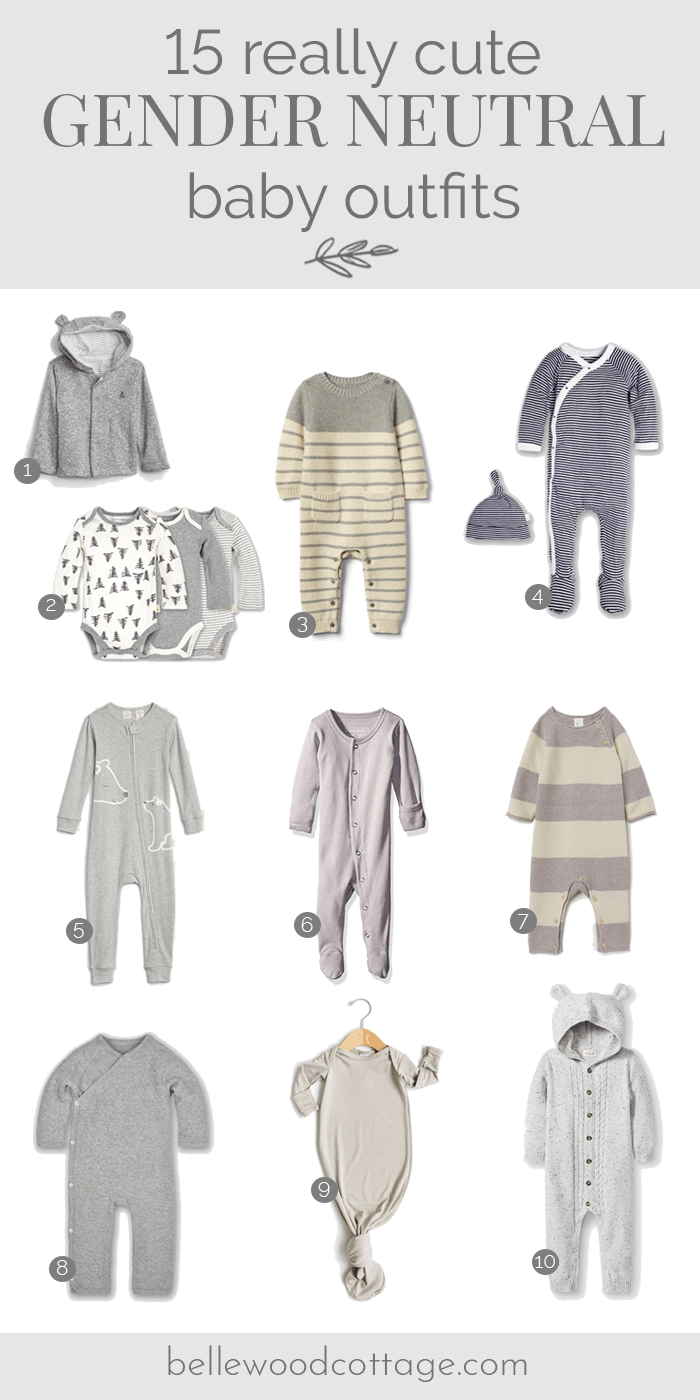 1. Favorite Reversible Bear Hoodie Sweatshirt. I mean, every baby needs one of these.
2. Burt's Bees Winter Theme Onesies (sold out–similar items linked). Burt's Bees is a great place to start for neutral clothing.
3. Garter Stripe Onepiece. I think I technically found this in the girls section of Gap, but it's a great gender neutral choice.
4. Burt's Bees Baby Organic Footed Kimono and Hat (sold out–similar items linked). For a little girl I think I would skip the hat and add a headband instead. Because, CUTE.
5. Organic Polar Bear Onepiece (sold out–similar linked). Polar bears? Baby Pajamas? Yes and yes.
6. L'oved Baby Organic Cotton Footed Overall. I discovered this brand on Instagram and am obsessed. All their colors are so soft and subtle you could honestly get away with using most of them for either gender.
7. H & M Fine Knit Overall. H & M is so good at gender neutral options. These onepieces are sweet and cozy.
8. Organic Cotton Quilted Bee Kimono Coverall. Gotta love the simplicity and style from Burt's Bees.
9. Knotted Gown in Slate. Knotted gowns are so adorable. They make the sweetest newborn photos.
10. Baby Hooded Critter Sweater Romper. This tends to sell out, so grab it if you want it!
And yes, keep on scrolling for more options!
11. Carter's Two Piece Quilted Set (sold out–similar linked). Tiny quilted clothes just get me. A lil newborn in quilted fabric? Too sweet.
12. Knotted Gown in Camel. I'm telling ya, I can't stay away from these knotted gowns.
13. Kimono Romper – Moss (sold out). I would pair this with a hairbow/headband for a little girl, but I love this soft mossy sage color for either gender. Such a refreshing break from baby blue and pink!
14. H & M Onepiece Overall – Mustard. Another onepiece from H & M. I love mustard for a unique gender neutral color.
15. L'oved Baby Organic Infant Gown (Beige). The button up neckline and the sweet pockets are so classy. And do I spy mitten cuffs? Perfection.
I couldn't resist adding even more ideas…it's all so cute!

How to Style Gender Neutral Baby Clothes After You Learn Gender
It's so easy to style these neutral pieces with some simple accessories or supplemental outfits. And, if you are planning on multiple children, you can't beat having a neutral wardrobe ready to go for each successive baby!
For example:
If you have a boy: Oftentimes gender neutral baby clothes are sliiiightly more towards the masculine side (no lace, bows, frills, etc.) with lots of grays, browns, whites, navys, and stripes. So if you have a boy, you are basically set once you purchase your gender neutral goods. No problem.
If you have a girl: For girls, invest in a few girly accessories, such as headbands or hair clips (just look at all these headbands on Amazon!). I personally adore the look of a little girl in a simple white sleeper with a gorgeous headband bow. Soo sweet.
Accent your neutrals: Use outwear (like hoodies, vests, etc) to lend of a pop of color to neutral outfits. Stocked up on white onesies? Buy your baby girl a couple sets of colorful floral leggings to wear alongside. Lots of dark navy blue and gray? Buy your little man some onesies with light patterns and fun details.
Future kids: Don't forget to save all these beautiful clothes! Having a little neutral wardrobe ready to go for future babies is such a great way to save both time and money.
Have fun shopping!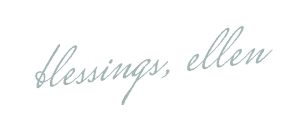 More From Bellewood Cottage