The Best Brush to Use for Painting Furniture
Hey friends! Today I'm sharing one of my favorite furniture painting tips…the best brush to use!
There is a ton of information on the web about painting furniture, but honestly it can all get a little overwhelming sometimes. Well, I was overwhelmed too when I first started painting furniture! However, I've found that it really doesn't have to be that complicated. I make sure to start with a good piece of furniture plus the right tools (brushes & paint) and everything seems to fall into place after that!
So, let's get right into it!
I have several great brushes I like using, but this short, cute, and inexpensive brush from Wooster is the. bomb.
As you can see, mine has seen a fair bit of use: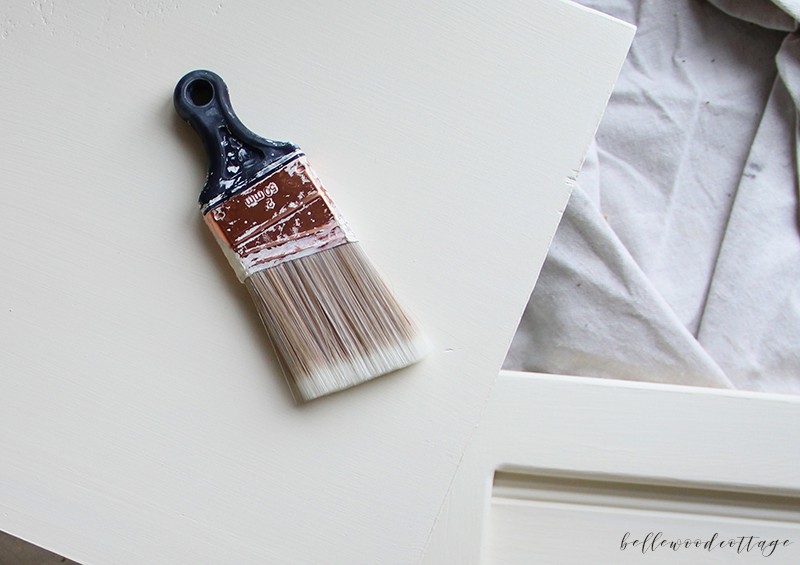 Here's the scoop on why this brush has become my absolute go-to for painting furniture:
1 – The short and flexible handle. This is the primary reason I choose this brush over others time and time again. Anytime you have a large project in front of you, good tools become increasingly important. The flexibility of this handle keeps my hand from getting tired and sore, even on huge projects like my hutch. I find I can paint 3-4x as long with this brush compared to brushes with wooden handles (yes, even the high quality brushes). The short flexible handle also keeps my hand close to whatever I'm painting and helps me reach into tight corners (such as painting the interior of this hutch).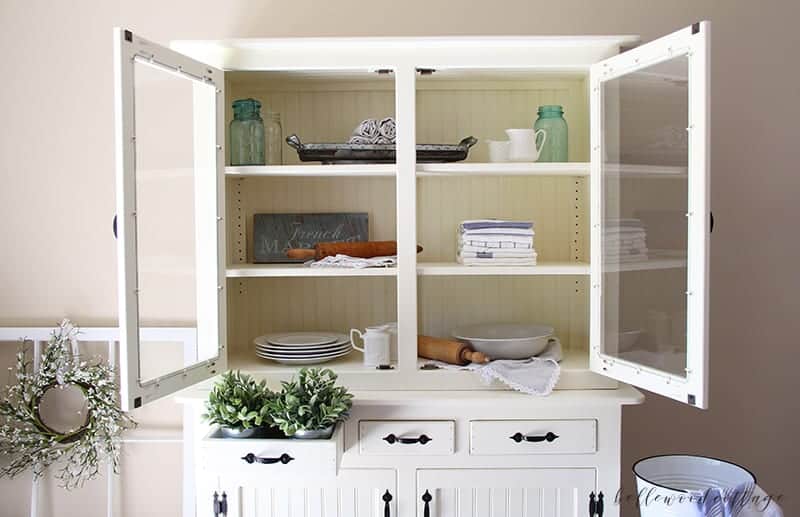 2 – Flexible bristles. Chalk paint (which is generally my weapon of choice for furniture) can be difficult to spread easily as you paint. This of course leads to greater hand fatigue. I usually prefer to paint from a cup and add a little water to thin down the paint, but having a flexible brush helps a lot too.
3 – No shedding. I have never had a single bristle come out of this brush. 'nuff said.
4 – The price! This brush costs just under $6. Considering that one can hardly buy a latte for $5 anymore, I'd call that a win. For that price, you can definitely buy a few of these brushes to have on hand. After using this brush and plenty of others, I honestly prefer it over my more expensive brushes.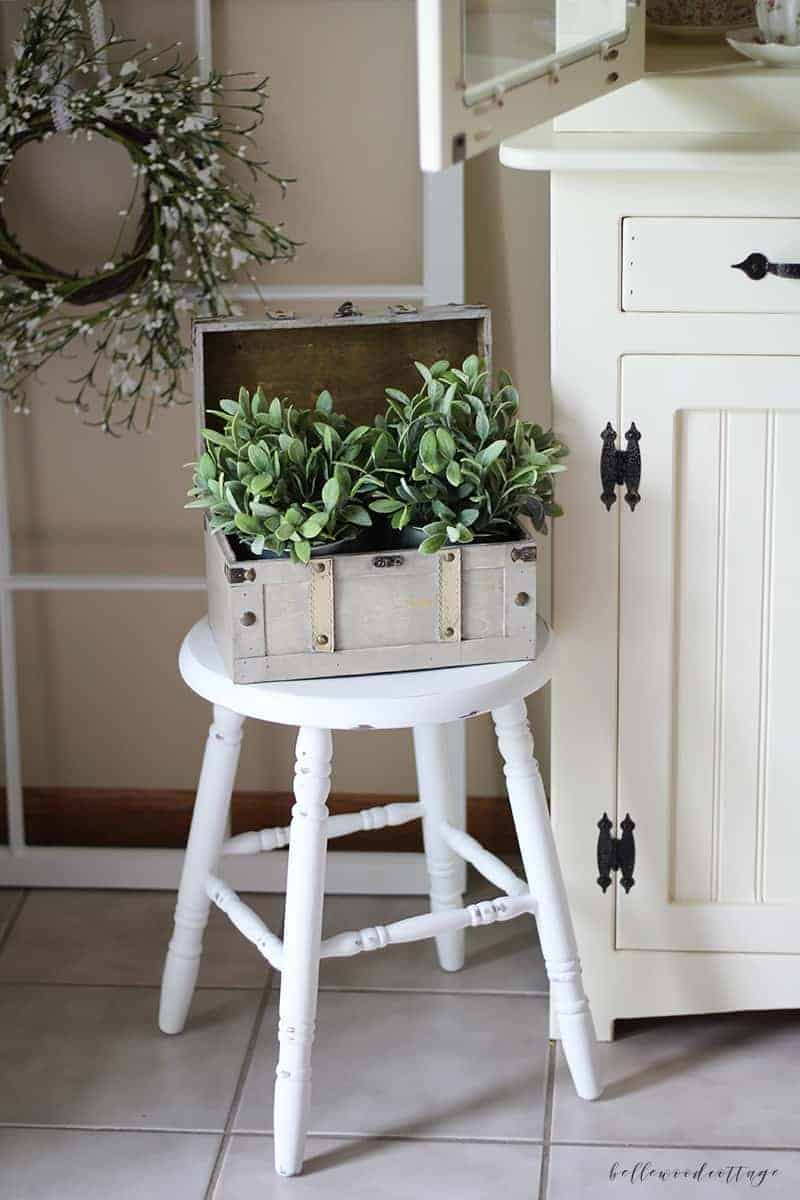 5 – Readily available. These brushes are sold in general home improvement stores (and Amazon!), which means (unlike some of the brushes for furniture painting that are only sold in boutique stores) you can easily pick one up while shopping for other DIY needs, or even just order it online.
So there you have it, the cute little Wooster brush that I think is the best brush to paint furniture! I'd love to hear your thoughts in the comments below!
Check out my post on how to distress chalk paint for even more furniture painting tips!
Save
Save