DIY Photography Backgrounds for Food and Crafts
Use inexpensive plywood and simple materials to create DIY photography backgrounds for food and crafts. Layer different paint colors and textures to create unique surfaces for photographing products, crafts, food, flatlays, and more. All at a fraction of the price of professional boards.
Please note that this post contains affiliate links which allow me to earn a small commission when a purchase is made at no additional cost to you. Read more here.
If you are a blogger or Instagrammer, you may have stumbled upon the need for some great photography surfaces. Textured surfaces that provide a character-filled (but not distracting) background for your crafts, food, or flatlays.
Unfortunately, professional boards are pricey, and vinyl replica boards can be great for some shots, but fall flat for others.
So, enter DIY! These DIY photography backgrounds are excellent flatlay boards that you can scale up or down to suit your needs. They work for food, crafts, and even product photography.
I use my boards to shoot crafts like scrunchies, mason jars, washi tape crafts and more with an overhead (flatlay) angle, straight-on (which does require a vertical background behind the horizontal board), and at an angle, like the shot above.
Now, I'm certainly not the first blogger to try making my own textured photography backgrounds. I gotta give a shoutout to this DIY photography background video from Joanie Simon which provides fantastic ideas for creating different colors and textures for your backgrounds.
Hope you enjoy this tutorial–let me know if you give it a try!
Supplies for DIY Photography Backgrounds
Note on joint compound: You can use joint compound that is already mixed up (fast and easy!) or if you like, you can mix your own. I mixed my own, because we already had some on hand.
Note on plywood: You can head to Home Depot or similar and just pick out something you like! My piece of wood was actually more like 3/16″ thick and it did bow a bit after the joint compound and paint was applied.
Note on paint: Since you are applying paint to drywall mud, you do want to prime first. I thought the paint+primer paint sample worked fine, so that's probably the most cost-effective way to go. And, stick with all matte paints! You don't want shiny boards. I think my paint sample was technically a satin finish, but it seemed to be matte enough for the first layer..
What Size Should I Make a Food (or Craft) Photography Background?
If you aren't sure what size to make your board, grab a simple sheet of poster board and take some test shots of your food, crafts, or products. This way you can use the size of the poster board to gauge if you will need a larger or smaller board for your backgrounds.
When I purchased my plywood it was a 2'x4′ rectangle and I trimmed it to be about 2'x3′. I like using a 2'x3′ rectangle for my DIY photography backgrounds because it is a great size for food, small craft projects, and even some smaller flatlay arrangements.
Any larger and the backgrounds can be cumbersome to move around and store. Any smaller and you'll be limited in the subjects you can shoot on the board. I've noticed that 36″x36″ or thereabouts is another popular size, so that might be something to consider if you need more space.
Use the Boards for Blogging or Product Photography
If you are a blogger or perhaps an Etsy seller, having photography boards handy to quickly shoot crafts is a huge help. The backgrounds create a mini studio that allows you to photograph projects without cleaning your whole house. Plus, repeating the same background gives a cohesive look to your blog, website, or storefront.
Are the finished boards food-safe?
Unfortunately not. Since the boards are created with joint compound, paints, and spray paint, they would not be food safe. Toss any food that touched the board after you are done shooting.
Also note that the boards should be relatively stable to handle drips and smears of food, but anything major will likely stain.
Tips for Layering Paint
A big part of creating the look of these boards is the layering of the paint. I suggest taking your time as you create your unique look.
I liked allowing the board to dry in-between the top coats. After the highlight color (white) was applied, I would allow it to dry and then snap some test shots before opting to add more paint, or not.
Watch the Step by Step Video for DIY Photography Backgrounds
The video shows footage of the whole backdrop-making process, or you can check out the step-by-step photos below!
Step by Step DIY Photography Backgrounds
First, purchase your plywood (ask the home center to cut it for you if you don't have a saw at home). I bought a 2'x4′ piece of 1/4″ plywood and cut it down to a 2'x3′ piece.
*My piece was actually more like 3/16″ thick and it did bow a bit after the joint compound and paint was applied.*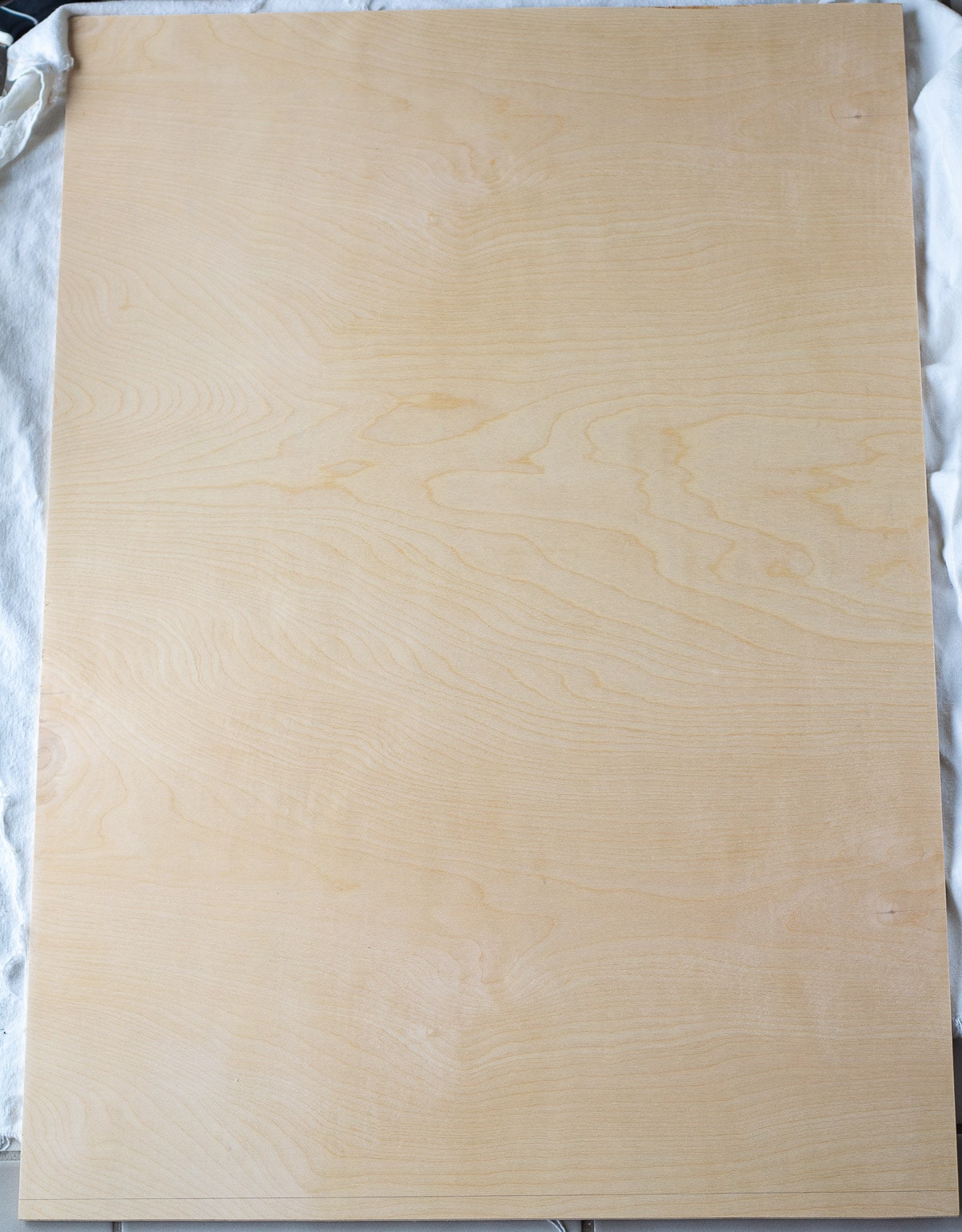 Apply the joint compound
Open your container of joint compound and place a few big plops on your board with a putty knife. Alternatively, if you are mixing your own joint compound, do that now and then begin to spread it on your board.
Use sheetrock/joint compound and a putty knife to create a textured surface on a piece of plywood.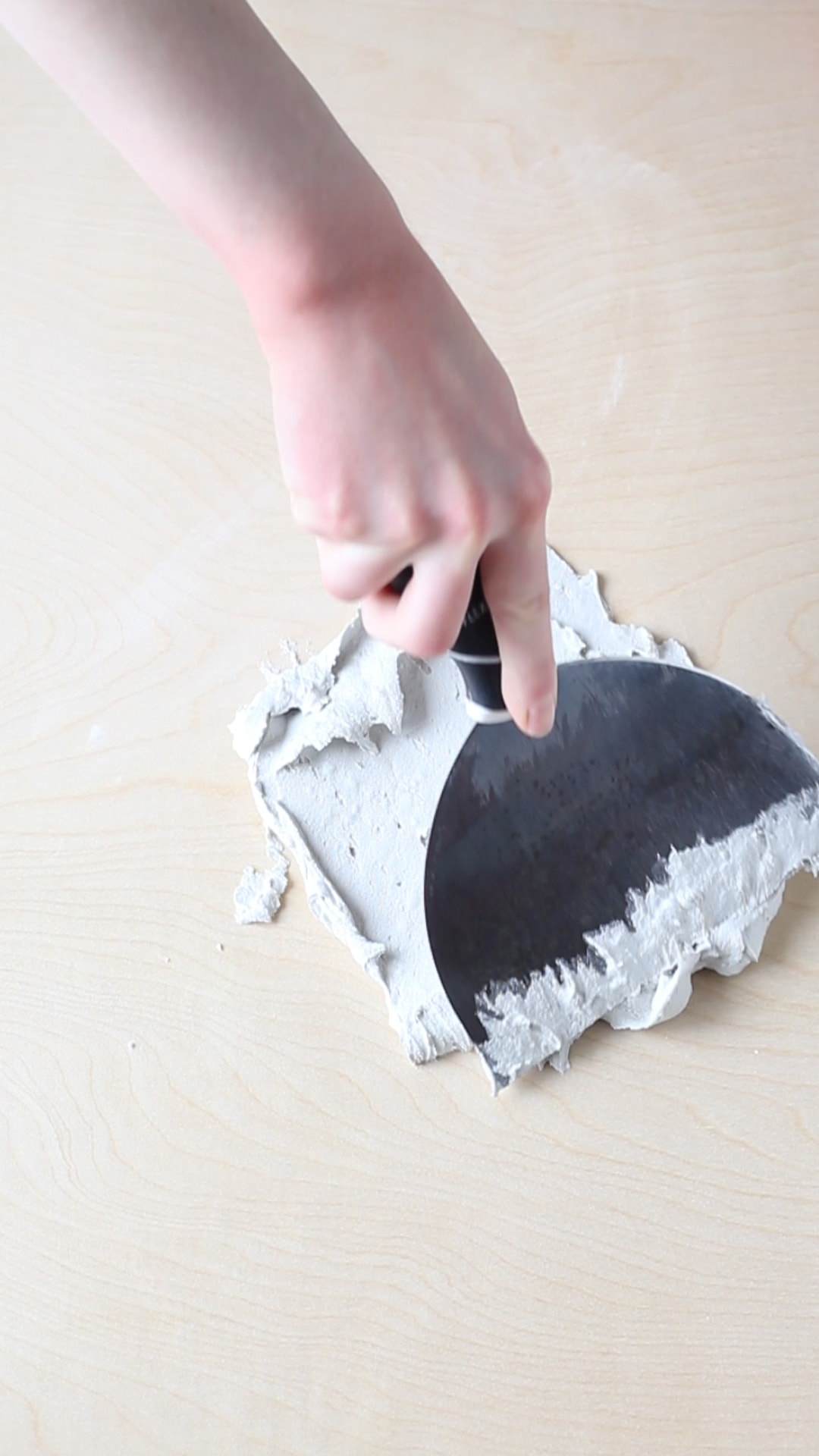 You can smooth the texture or create additional texture with the knife or other household items (anything you don't mind tossing afterwards). Let dry overnight.
Paint the base coat
Paint with a satin or matte paint/primer blend (paint samples are great for this). Use a dark color for depth. Let dry completely. Note that if you aren't using a paint+primer, the joint compound will really soak up paint. In which case, it's best to apply just a general purpose primer before starting with your colors.
Be creative in mixing. Here I primed the board (and let it dry) and then mixed an aging glaze (Rust-Oleum Smoked Glaze) and chalk paint (KILZ Chalk Style Paint) together as I painted it on (see video for demonstration).
Let the base coat dry completely. Feel free to add another coat if needed.
Paint the highlight color
Now, paint with a light color (white, light blue, etc.), using an old brush (I kind of like to use the brush to "sponge" the paint on, which is really hard on a brush–hence using the old brush!) to spackle the paint on leaving the dark color peeking through.
Let dry. Here I apply multiple layers (allowing the board to dry in-between) so I can test photograph after each coat and get the board to be exactly what I want it to be.
Use a dry brush to apply less paint as shown below:
Finish with small sprinkles of metallic spray paint if desired. I tried this and then realized when I finished it with the matte clear spray that it kind of minimized the effect of my pearly metallic paint.
The metallic spray paint also made the board a little on the shiny side (which the matte top coat minimized), so I think the metallic paints could be a fun addition, but just test first.
Seal the background
Apply a matte (important!) clear coat. Let dry. Apply multiple coats for extra durability.
Now, take some photos!
I use my finished boards for photographing crafts and these would be great for food, lifestyle, and product photography too.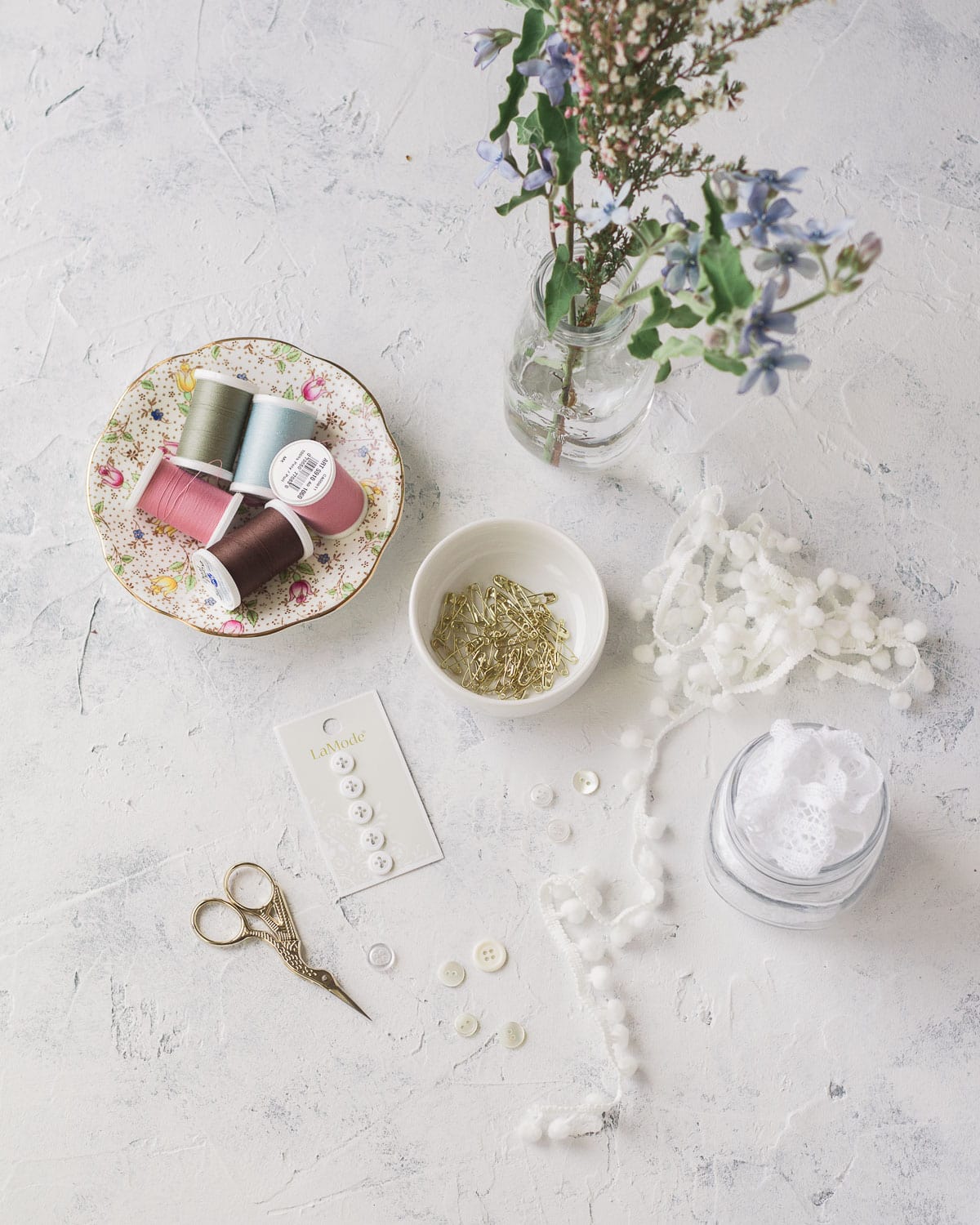 Happy crafting!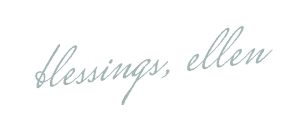 More from Bellewood Cottage