DIY Washi Tape Bud Vases from the Target Dollar Spot
Decorate bud vases with washi tape! This easy craft pairs tiny vases from the Target Dollar Spot with colorful washi tape for a fun and relaxing craft.
Please note that this post contains affiliate links which allow me to earn a small commission when a purchase is made at no additional cost to you. Read more here.
I love hunting through the Target Dollar Spot. Lately, there has been a lot of fun crafty items at my local store. When I spotted these tiny pottery bud vases, I knew I wanted to try decorating them with washi tape.
Supplies You'll Need
*For the ceramic vases I used a set of three bud vases I found in the Bullseye's Playground area of Target. I couldn't find them online sadly. Any unfinished ceramic vase should give the same look. Check local craft stores if you can't find the style you want online.
If you don't have any washi tape on hand, here's a list of my favorite washi tape on Amazon and suggestions for purchasing on Etsy too. I'm actually running low myself and I can't wait to choose some new rolls!
Below, I'll show you how to make simple shapes (including polka-dots) and you can try making these shapes into geometric patterns, floral designs, or whatever strikes your fancy.
For extra security seal the vases with a matte clear spray paint after finishing (the vases I'm using said "for decoration only" so I won't be using mine with water regardless).
DIY Washi Tape Bud Vases Step by Step
There are a few different ways to cut washi tape. For this project, I suggest grabbing a self-healing cutting mat, thick ruler, and a craft knife. These tools will help you trim washi tape into tiny shapes for creating designs on the vases.
Watch the video or follow the step by step instructions below:
Use the craft knife, ruler, and cutting mat to trim tape into strips and triangles.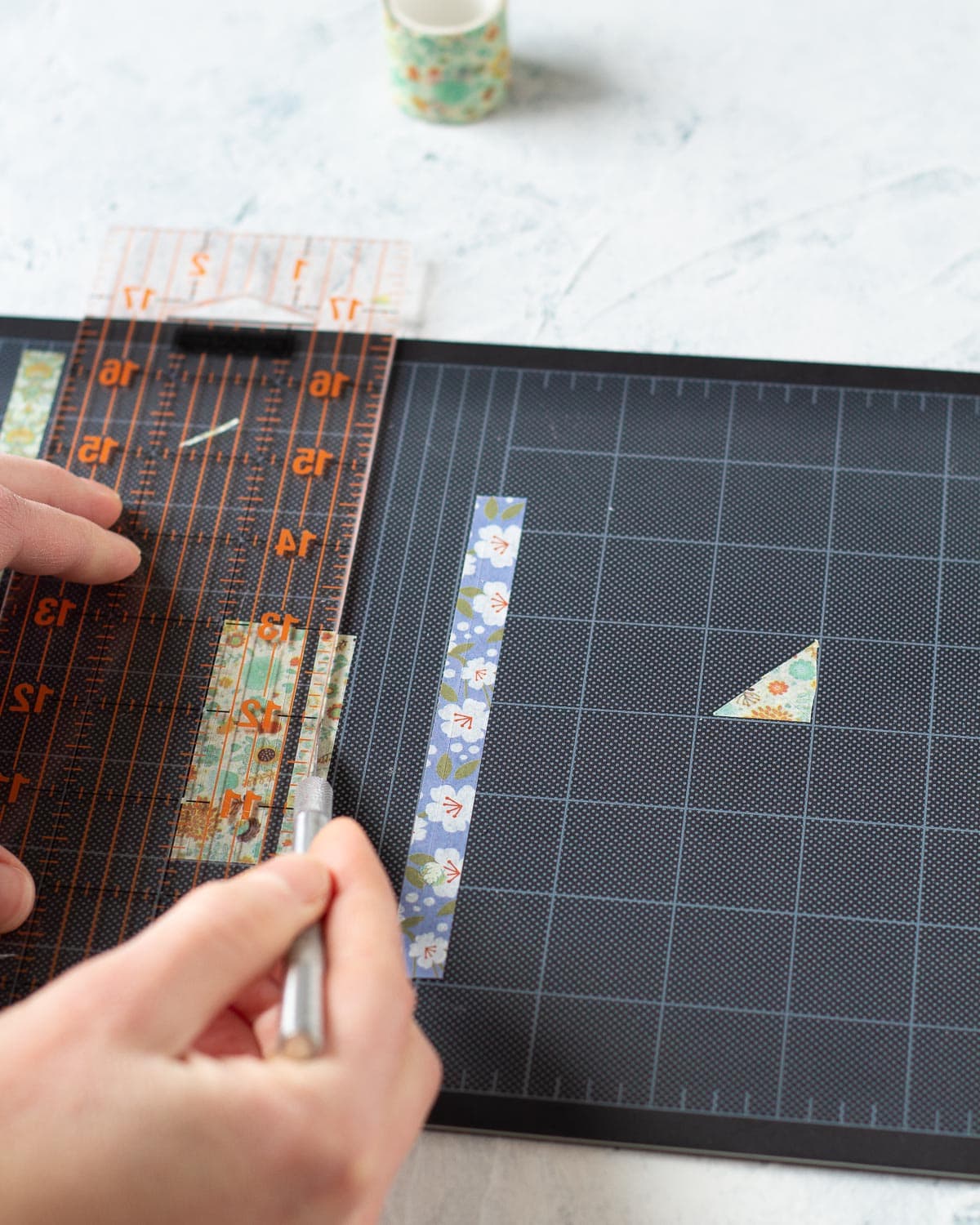 Try applying washi tape to parchment paper and punching with a hole punch for polka-dots.
Apply the pieces to the vases.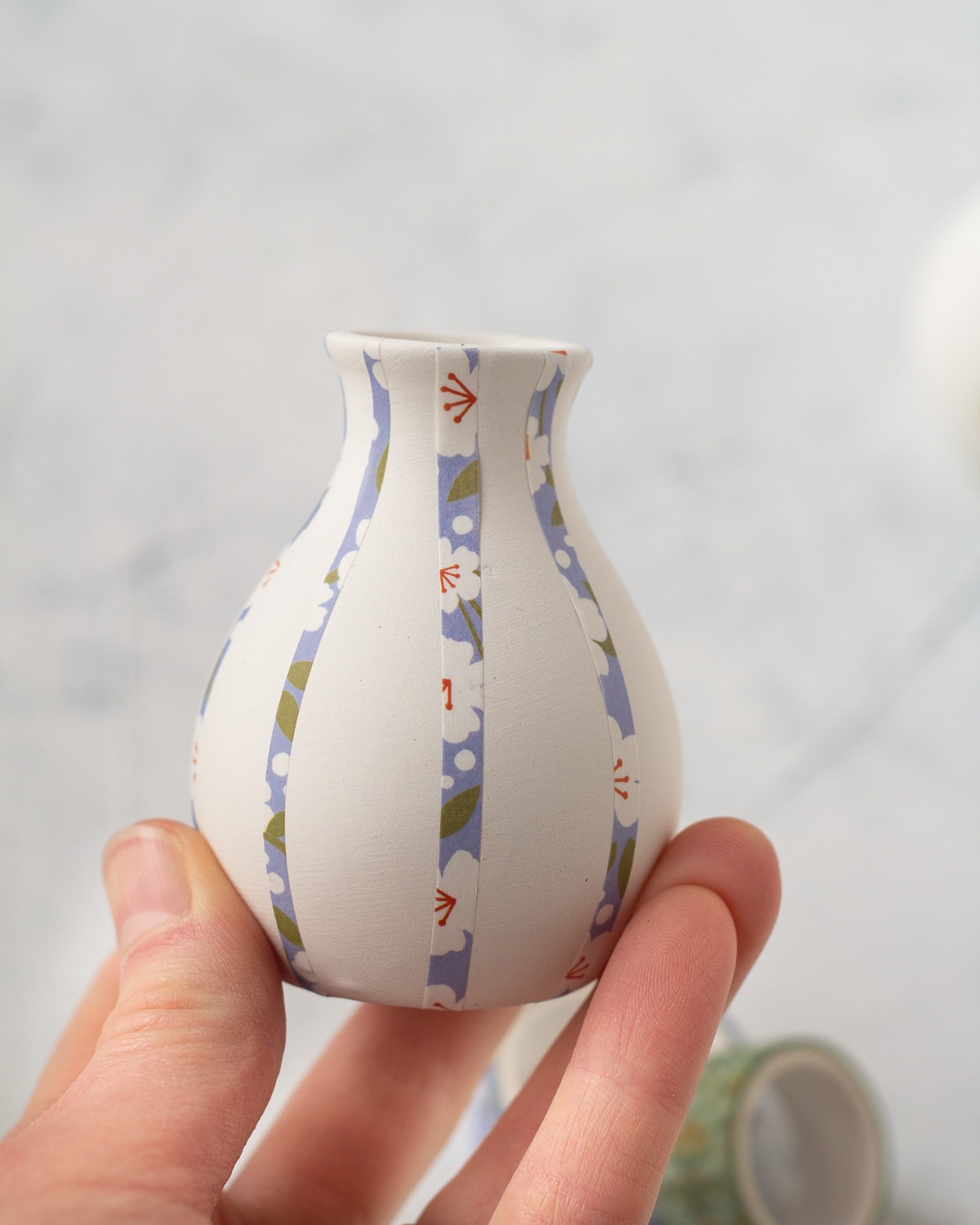 The finished product: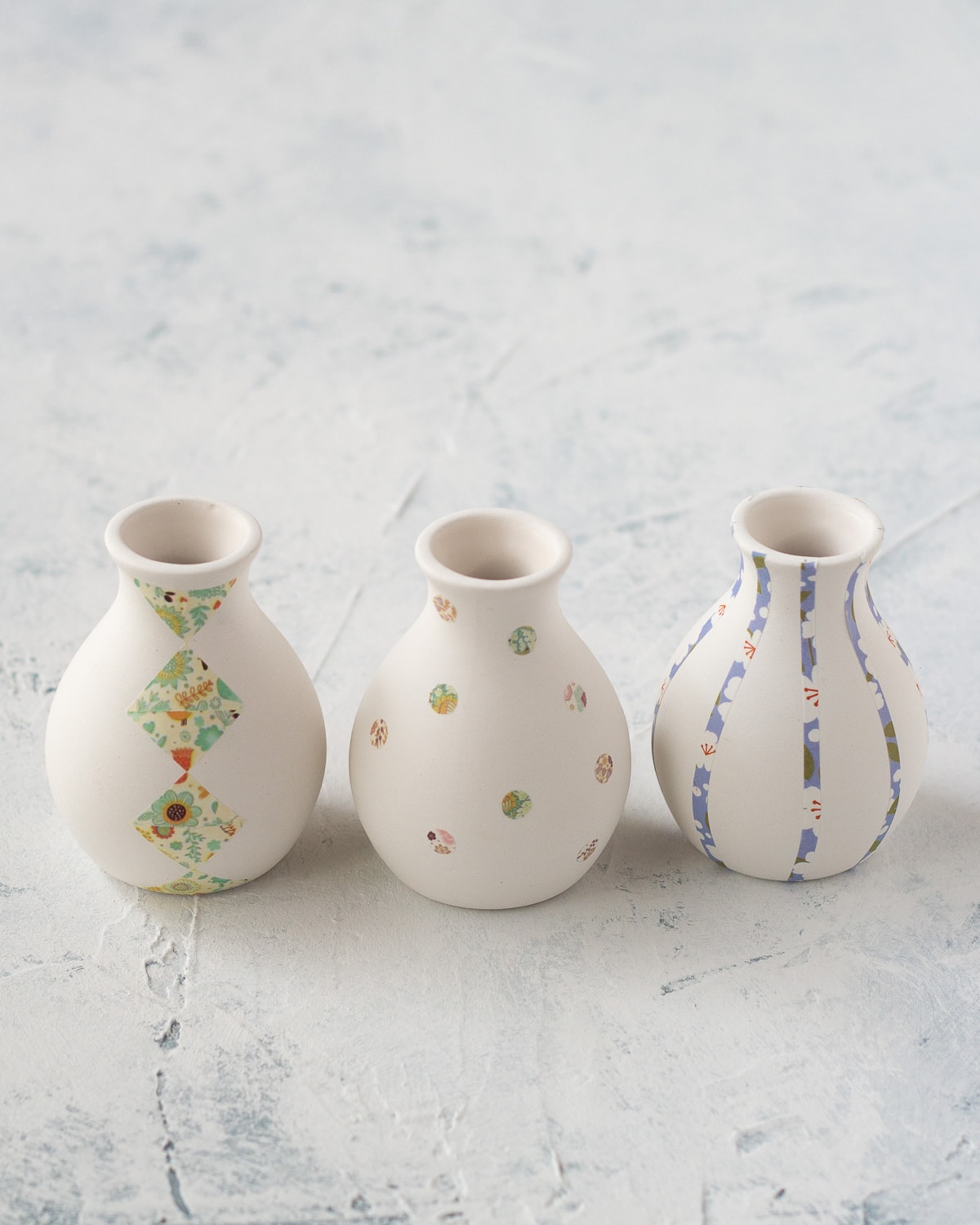 Optional: Apply a coat or two of matte clear spray paint to seal (here I have KILZ chalk style spray paint in clear).
I hope you enjoyed this quick craft tutorial! If you are looking for another relaxing craft project that uses washi tape, give my easy washi tape wall décor a try.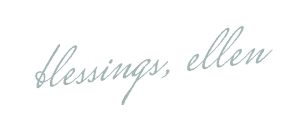 More Easy Crafts to Try